New Year, New RV: Check out these New Models and Renovations
RV Decor & Unusual RVs
December 30th, 2017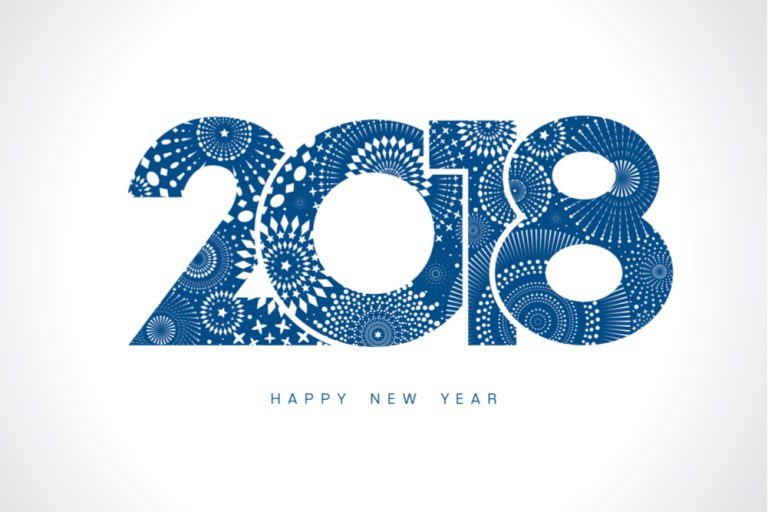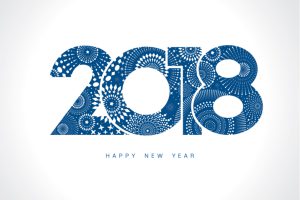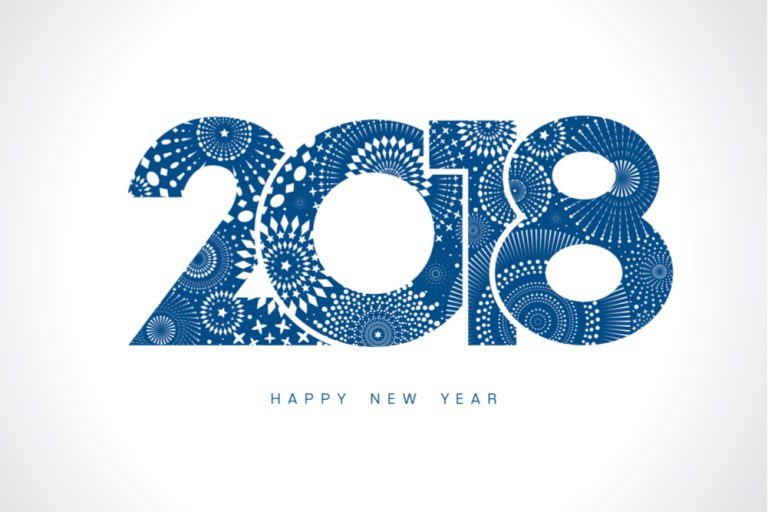 New year, new you… new camper?
If your RV is long past due for an upgrade, 2018 might just be the perfect time to find your next rig. Some of the new models of RV this year are absolutely jaw-dropping, combining chic style with state-of-the-art technological touches that'll keep your camping experience convenient and connected.
(Psst: No matter what rig you're traveling in this year, be sure to grab the updated version of the Rand McNally Road Atlas, which features up-to-date road maps as well as the latest news on the best destinations and adventures to take on this year. And you have paid up next year's Passport America membership dues, right? Don't forget that they save you 50% on your campsite fees at almost 1900 campgrounds across the country!)
Even if a new RV isn't in the cards for you this year, it's fun to look through all the updated makes and models. And hey, if your existing rig could use a bit of a facelift, we've got you covered with some great RV renovation ideas toward the end of the post.
So, ready to see what the future looks like? Here are some of the best new RV models on the market.
New RV Models
Ready for some drool-worthy rigs? Here are some of our 2018 favorites.
2018 Newmar King Aire
One of the best-rated RV makes in the world, Newmar is synonymous with luxury — and its 2018 models don't hold anything back. The top-of-the-line option is the crazy-costly King Aire, which will run you almost a million (yes, a million) dollars… but you sure do get an incredibly luxe package of amenities for that price tag.
The latest King comes with a stunning and comfortable interior, of course, but the really impressive stuff is less visible. This baby is packing a 605-horsepower Cummins® X15 diesel engine, Comfort Drive™ + Passive Steer technology and includes a tablet that lets you access your coach remotely, along with self-latching, soft-close baggage doors with an auto-lock feature.
And as always, Newmar doesn't skimp on safety, either. The King's got a lane-departure warning system, electronic stability control, tire pressure monitoring, and available adaptive cruise control with collision mitigation technology. You'll be safe, comfortable, and rolling in serious style!
2018 Winnebago Minnie Winnie

If you think Winnebagos are only so-so, you probably haven't walked through one in a while. The latest models are stylishly outfitted and chock full of convenient, thoughtful touches. And the Minnie Winnie model is absolutely perfect for a couple or a solo traveler looking to take on the road.
The 2018 fleet includes built-in USB charging ports, fully-functional kitchens with generously sized refrigerators and ovens, and a surprising amount of storage space for such a small chassis — possibly more than you'll know what to do with! And since they start at less than $80,000, they're within reach for many camping families even when bought brand new.
Advanced RV Models
Want to compare different 2018 RV models? Here are a few more to consider.
2018 Nexus Viper
Class B motorhomes are so underrated — they have all the luxury of Class A and Class C rigs with the flexibility and of a small travel trailer or sleeper van. And the Nexus line is well known for its attention to amenities and comforts, especially in their latest models. The company allows you to design your own custom motorhome interiors, and you can get the fully-tricked-out version for just over $100,000 brand new, with novel, crowd-pleasing extras like an exterior shower, heated remote mirrors, and power driver seat. And as always, build quality exceeds expectations with well-insulated walls and a high-strength, low alloy steel frame.
Custom RV Renovation
Buying a new RV is one thing, but for many of us, it remains a dream. After all, brand new rigs are expensive, even at the lowest end of the spectrum.
But that doesn't mean you can't roll in a beautifully, pleasantly-appointed rig. Many of the best-looking RVs on the market are actually the product of extensive renovations and custom interior remodels, rather than their owners' ability to simply drive them off the lot brand new.
We've written here before about some fascinating and beautiful camper remodels and makeover ideas, from vintage buses to old travel trailers that have gone through incredible, extreme restoration processes. Plus, many these campers' owners did a shocking amount of the work themselves, saving costs and creating an RV that is undeniably and totally personalized and customized to their exact specifications and desires.

One of our favorite and most popular RV remodels was done by Chris and Cherie of Technomadia, who travel the world in a vintage converted bus they call Zephyr. They travel full time and work remotely, so they had to retrofit a solid work space as well as upgrading the engine bay and other technical components. They detail all of their renovation processes and costs here, at their website.
Ideas for RV Renovation
Looking for some modern RV renovation ideas? Want to take on the project of fixing up that old vintage camper for sale at the lot down the street?
Check out the following posts to get inspired, and also to arm yourself with the knowledge you need to take on a camper remodel of your own. Even if you think you don't have a DIY bone in your body, you'd be surprised what you can do with a good set of basic tools, a hot glue gun, some fun new fabric, a little bit of elbow grease, and a whole lot of patience!
By renovating your existing RV, not only will you save money and avoid spending a large percentage of your purchase price on depreciation — you'll also create an RV that's absolutely perfect for you and your family. (After all, you had a hand in designing it!)
No matter what kind of vehicle you travel in this year, we hope 2018 takes you to great places. Happy new year!
This post may contain affiliate links.