List of National Parks that Will Give you The Peace and Quiet You're Craving
Travel Inspiration
June 15th, 2019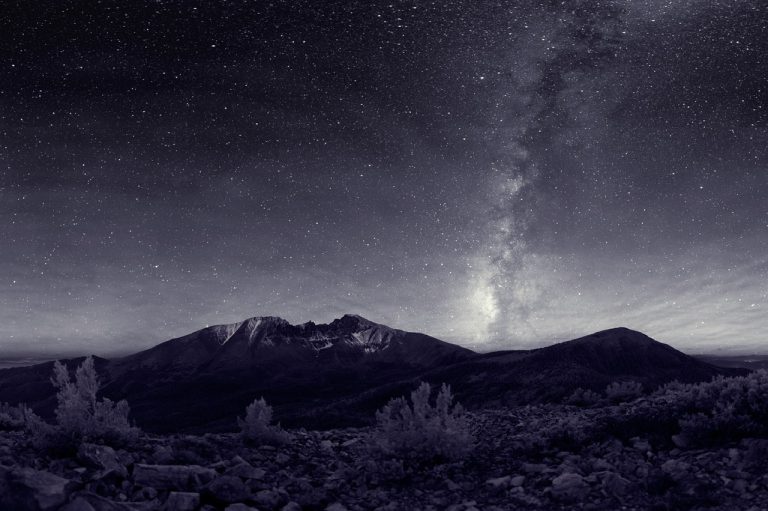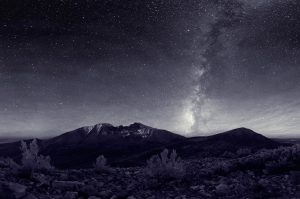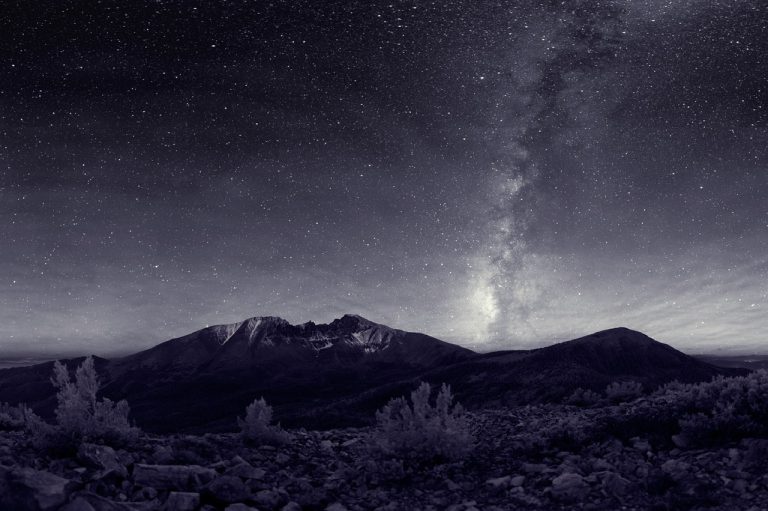 A tour of America's national parks is often on the tippy-top of RVers' to-do lists. And to be sure, our parks system encompasses some truly enchanting landscapes — which is exactly why everybody wants to see them.
But as anyone who's ever stood in line to try to get a photo at Delicate Arch or Old Faithful knows, many of our most famous national parks are, well, crowded, to say the least. In fact, if you go at the wrong time of year (i.e., when the weather is nicest), you may find most of the hiking trails more closely resemble rides for lines at Disney World than serene wilderness treks.
But that doesn't mean there aren't relaxing vacations to be had in and around our nation's most beautiful places. You just have to know which parks to go to… that is, the ones that aren't featured on National Lampoon's Vacation. (Sorry, Grand Canyon.)
If you're looking for a national park experience that doesn't include elbowing your way to the front of the crowd for a selfie, here's a list of national parks to consider for your next RV vacation.
Nevada may be best known for its bright lights and big, sinful city — but there's also a whole lot of peace and quiet to be found, if you know where to look. Great Basin National Park is one of the least-visited in the entire U.S. roster, and once you go, you'll want to keep the secret. With a wide range of elevations and ecosystems ranging from the peak of 13,000-foot Mount Wheeler to the sage-covered valley floor, it's possible to experience a whole range of natural habitats in a single day during your visit. It's also home to one of the oldest groves of bristlecone pine, dating back thousands of years — we're talking B.C., baby!
Click here to see RVshare rentals near Great Basin National Park in Nevada.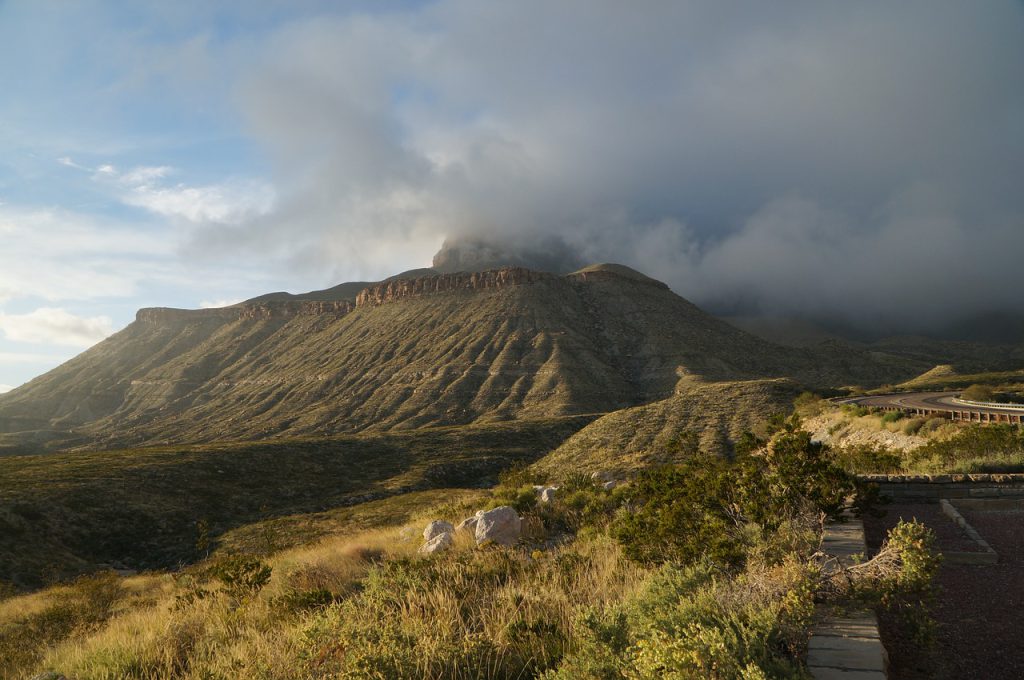 Hill country may already be on your list, and you've probably got plans to explore Austin, too. But you'd be remiss to miss out on this national park that lives deep in the heart of Texas — and is also home to the state's highest peak, the park's namesake, which towers 8,749 feet above this mostly-sea-level state.
Even if you're no mountain addict, Guadalupe Mountains National Park is well worth visiting; its 86,000+ acres also include canyons, deserts, dunes, and the world's most extensive Permian fossil reef. That's to say nothing of the dark skying opportunities that present themselves when the Texas sun goes down. Visitors can see more than 11,000 stars and get an eyeful of the milky way on a clear night, and weekly events take place at the on-site McDonald Observatory.
Click here to see RVshare rentals near Guadalupe Mountains National Park in Texas.
Think all the best national parks are located west of the Mississippi? Think again. Although it's situated just a half-hour's drive from the state's capital, Congaree National Park is an oasis of relaxation and quiet in South Carolina's heat, and is home to some of the tallest and most untouched copses of east-coast hardwoods.
While you could easily spend a weekend (or a week) just relaxing by wandering through this mysterious swampland, the park also puts on an array of ranger-led activities that are both educational and entertaining, including a nighttime "owl prowl" to help you get acquainted with some of the park's night-faring friends. Plus, once you decide you're done with your nature retreat, Columbia's just a quick drive away — and filled to the brim with restaurants, museums, and shopping opportunities.
Click here to see RVshare rentals near Congaree National Park in South Carolina.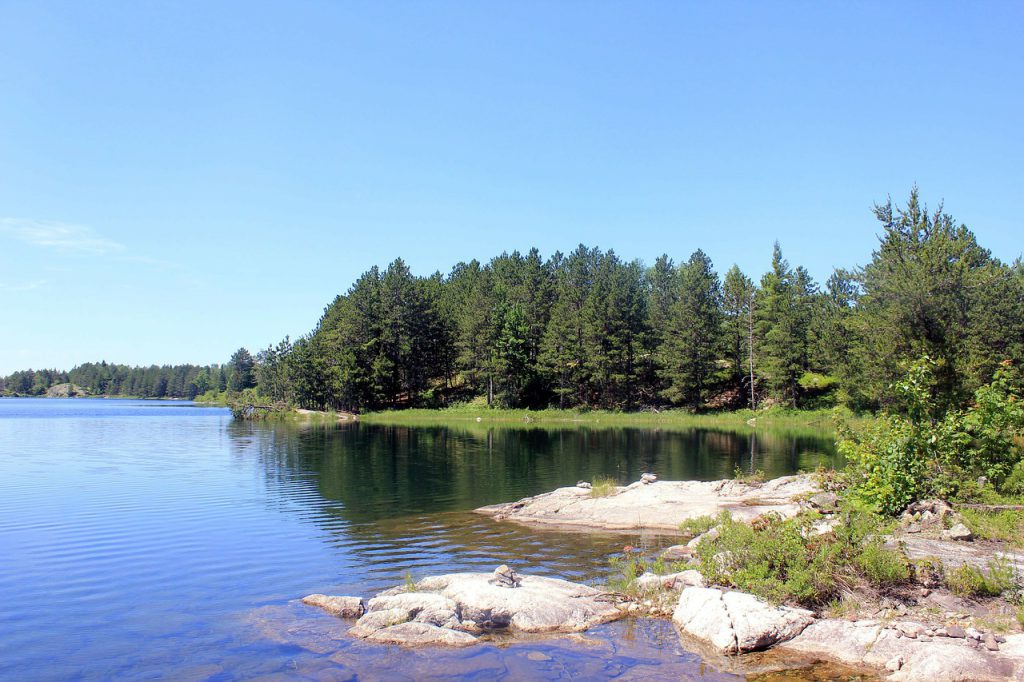 Minnesota is known as the land of ten thousand lakes, and if you want to see some of the most pristine of them, you ought to head to Voyageurs National Park. It's home to four large lakes and more than twenty smaller interior ones — in fact, water comprises 40% of the park's 200,000 acres.
It's no surprise that Voyageurs is a popular destination for kayakers and canoers in the summertime and ice fishers come winter. But thanks to its extensive network of hiking trails under the lakeside forest canopy, it's also a great place to just get out and take a walk… or head out on cross-country ski or snowshoe during those intense midwestern winters. Local guides also offer birding tours and rental vehicles (like snowmobiles) to help you get better acquainted with the park, no matter what time of year you visit. And with fewer than half a million visitors each year, you're sure to get the peace and quiet you're after!
Click here to see RVshare rentals near Voyageurs National Park in Minnesota.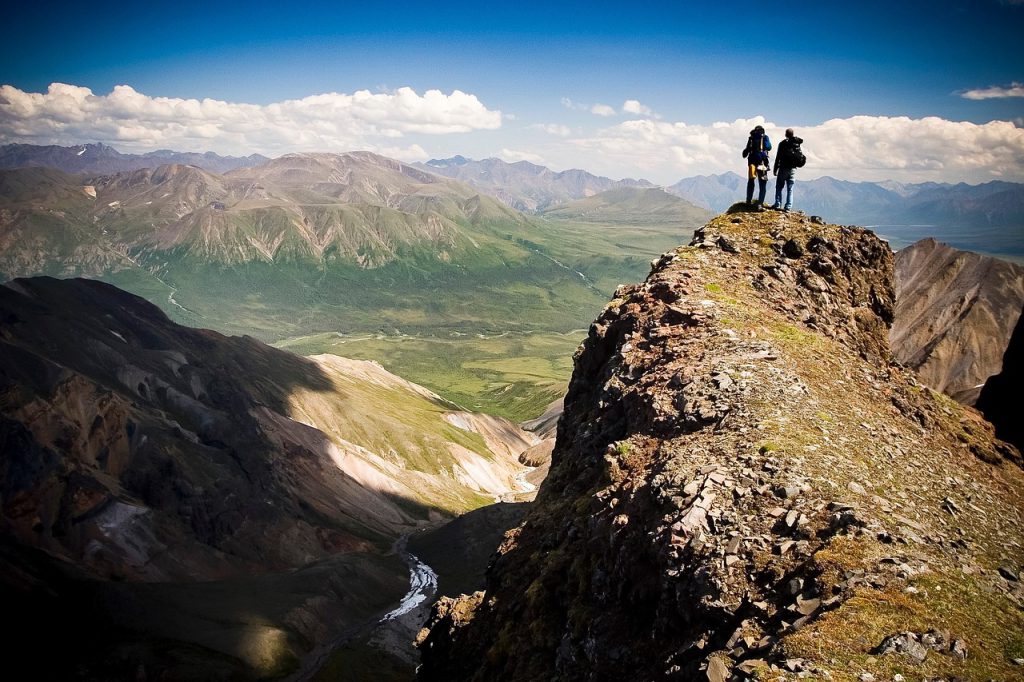 Everyone wants to go to Denali. But this Alaskan destination bears not just one, but two distinctions — not only is Wrangell-St. Elias National Park one of the least-visited parks in the country, it's also the largest! At more than 13 million square miles, it's certainly an easy place to find silence and solitude. In fact, we'll be frank: it's a bit of a challenging landscape, with mountain peaks towering up to 18,000 feet, active volcanoes, and native wildlife including grizzly bears, lynx, and wolverines.
Due to its enormous size and also the fact that several indigenous cultures continue to live traditional lifestyles inside the park's boundaries, tourist facilities and travel services are limited. However, with some planning, a fun and fulfilling trip to this wilderness is still possible, thanks to many guided tours available from both park rangers and a variety of private companies in the area.
Click here to see RVshare rentals near Wrangell-St. Elias National Park in Alaska.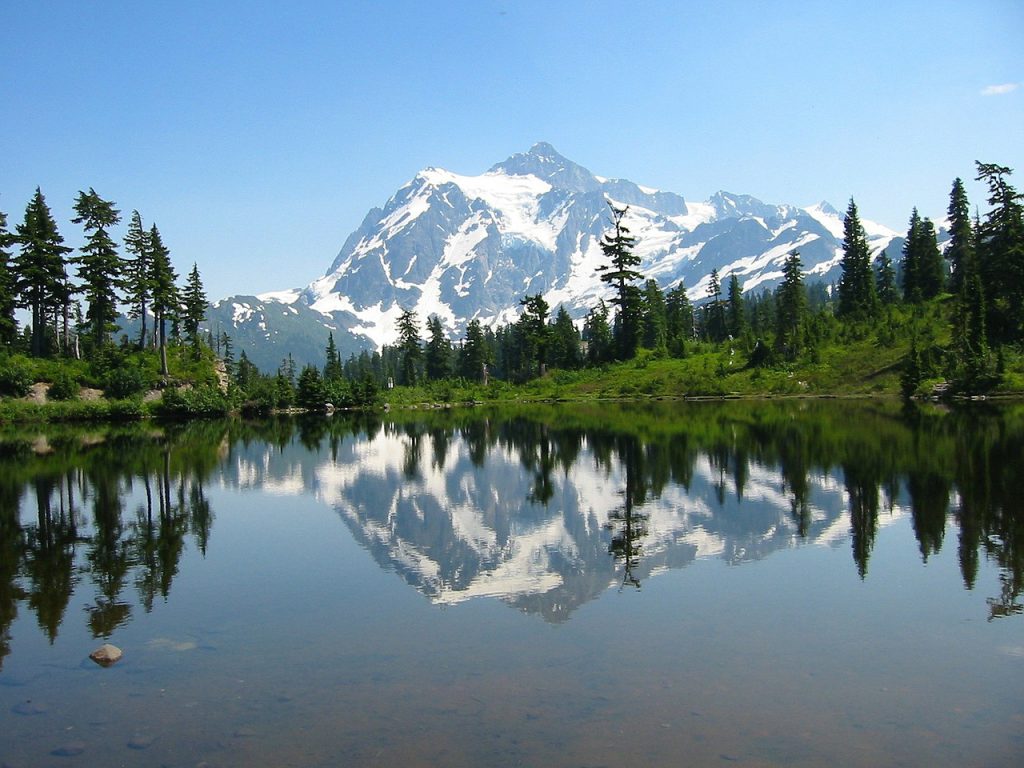 Here's another one that's a bit of a surprise — because although North Cascades National Park is located just three hours from Seattle, one of the largest cities in the Pacific Northwest, it also barely saw 30,000 visitors in 2018. Considering those visitors were spread over 500,000 acres, it's safe to say this is a quiet place to take a retreat from the city!
Along with the typical hiking, biking, kayaking, and other outdoor adventure opportunities, North Cascades is also home to more than 300 glaciers, making it a unique place to observe these one-of-a-kind ecological features in the lower 48. It's also a great place to observe wildlife and wildflowers, so be sure to bring your binoculars.
Click here to see RVshare rentals near North Cascades National Park in Washington.
Yes, we're putting another Alaska park on the list, because skipping this one would be a shameful missed opportunity. Although it's tucked more than 35 miles above the Arctic Circle, it would be easy to confuse this surreal landscape for one much further south — like Great Sand Dunes National Park in Colorado. That's because Kobuk Valley boasts the largest active sand dune field in the Arctic, not to mention over 8,000 years of fascinating and unique history. Long used as a caribou hunting grounds by indigenous peoples, the park is still home to the graceful creatures today — as well as wolves, bears, a wide array of fish and birds, and wood frogs.
Considering how far north it is, getting to Kobuk is no easy feat; there's no roadway access, so you'll have to fly in from Anchorage or Fairbanks. Once inside the park, you'll have to hoof it or use a packable watercraft; some brave adventurers even hike into the park from the nearby settlements of Bettles or Kotzebue, a strenuous, multi-week adventure over challenging terrain.
Click here to see RVshare rentals near Kobuk Valley National Park in Alaska.
Psst: looking for an insider scoop on the national parks on this list, or any park you have on your travel itinerary this year? We've written up extensive guides on each and every national park in the country, including the lesser-known, harder-to-reach ones like the Dry Tortugas and Channel Islands. Click here to check 'em all out!
And no matter which parks you're headed to, be sure to bring along your national parks passport to get your stamps and stickers, particularly if you're headed to these more remote, off-grid destinations! It's an affordable and easy way to look back on all of your adventures and inspire you to take some new ones… and hey, it's a little satisfying to know you've been to some parks your campground neighbors have never even heard of.
Have fun!
This post may contain affiliate links.