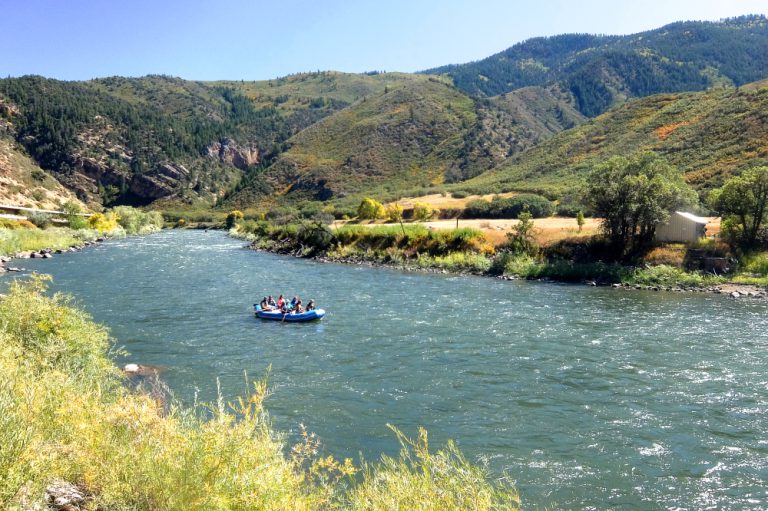 Colorado is the ideal destination for glamping in the U.S. The landscape offers mixed terrain and features a wide range of rivers and lakes in the remarkable Rocky Mountains. Whether you're into challenging rock climbing a few miles off of I-70 or you're ready to test your endurance on the popular Hanging Lake Trail, a new, gorgeous view can be found at every corner of the state. Colorado is a blissful place for hiking, fishing, swimming, backpacking, mountain biking, and water recreation. The state offers glamping opportunities every day of the year.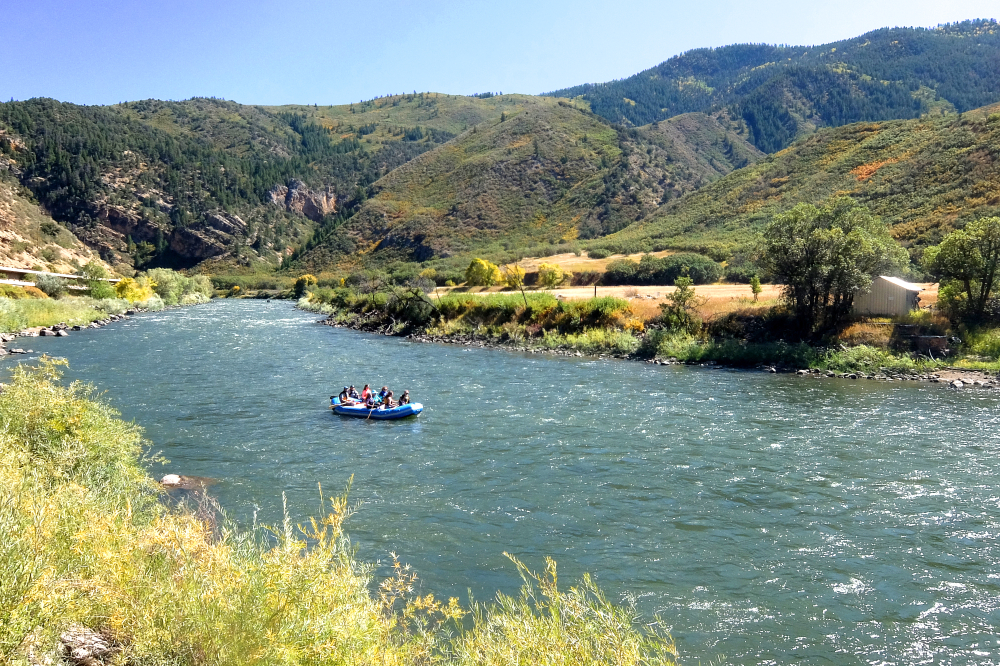 Glamping Sites in Colorado
Arapaho Valley Ranch
Some of the most gorgeous glamping spots in Colorado are situated on the Arapaho Valley Ranch overlooking Lake Granby. The ranch is enclosed by the Arapaho National Forest and nestled in the Indian Peaks Wilderness. It's easy to find; just head south on US-34 from Grand Lake and turn east on Colorado Highway 6. The closest town to the ranch is Granby, which is approximately 14 miles away. This place is ideal for saying your "I dos" while overlooking the Colorado River or gathered amid the deep forest.
Glenwood Canyon Resort
Get out and enjoy the stunning view of the Rocky Mountains between Aspen and Vail at the Glenwood Canyon Resort. The resort is located on I-70, just minutes from Glenwood Springs, where the popular Hot Spring Pool and Hanging Lake Trail are located. If you're into rafting, kayaking, ziplining, hiking, and fishing, you'll love glamping at this resort. The nearby city of Rifle provides one of the best boating, swimming, and windsurfing locations in Colorado.
Dolores River Campground
Some of the most gorgeous glamping and camping sites in Colorado are situated along the Dolores River. Dolores River Campground provides the perfect view of the river, and it's quite common to see RVs and tents set up here as well. It sits right off Highway 145 in Dolores, Colorado, and is about six miles east of Canyons of the Ancients National Monument Visitor Center & Museum.
The Views RV Park & Campground
Overlook incredible vistas and experience the beautiful sunrises and sunsets at The Views RV Park & Campground. The camp sits right across the highway from McPhee Reservoir and just six miles from the Dolores River. The nearest town is Dolores, which is approximately 6.3 miles away. This camp is great for hiking, mountain biking, and boating, and many local attractions are nearby, including museums and wineries.
KOA Campgrounds
There are about 24 KOA Campgrounds in the state of Colorado. Some of the most popular destinations near these glamping sites are Pikes Peak, Royal Gorge, Fort Collins, and Rocky Mountain National Park. Buena Vista, Canon City, Ridgeway, and Fort Collins are just a few of the cities where you'll find KOA Campgrounds. Check out the KOA website to get a full listing for the Colorado region.
Arrowhead Point Campground & Cabins
Experience the beautiful Collegiate Peaks Scenic Byway and an original 1800s Pony Express and stagecoach stop while staying on the 23-acre property of Arrowhead Point Campground & Cabins. It's the perfect place to glamp while learning some history of this place. The beautiful city of Buena Vista is just 7.3 miles away.
Where to Glamp in Colorado
When you're planning where to glamp in Colorado, start with the KOA campgrounds. These campgrounds across the state provide sites for glamping in Colorado with plenty of luxurious modern conveniences. The city of Delores has a wide selection of glamping options along the Delores River, near the Rocky Mountains, and in other forested areas. In the Colorado Springs geographical region, there are well over 30 glamping areas to choose from, including spots near trails exploring the Rockies.
Many glamping opportunities are also found in local campgrounds, state parks, and national parks. Glamping options vary in what accommodations they offer, so you may want to consider the weather conditions in some cases. If you're the type to get cold easily, you may want to only go tent glamping during the warmer months of the year. Otherwise, you may have a chilly night ahead of you.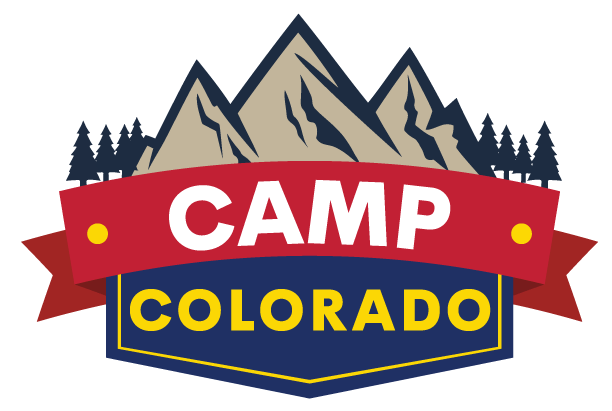 Find a wide variety of camping spots by visiting Camp Colorado, Colorado's Premier RV Park and Campground Directory. From the high plains of eastern Colorado to the highest peaks of the Rocky Mountains, and over to the red rocks and winding canyons of the western slope down toward Utah, Camp Colorado invites you to explore all the wonders and taste the incredible fruits and wines of this large state! Whether you camp in a Motorhome, 5th Wheel, Travel Trailer, Pop-Up, Conversion, Tent, or Cabin, you'll find just the right fit for your needs and desires.
Luxury Camping in Colorado
The outdoors and sounds of nature in this region can help relieve your stress naturally. According to scientific studies, time in nature can also enhance your mood, boost your mental morale, and reduce signs of depression. From learning about the different types of trees and flora to exploring the many exciting parts of Colorado, spending time outdoors can be very educational and beneficial for the whole family.
Another benefit to glamping and camping is the new experiences and quality time you'll be having with your family. If you opt for luxury camping in Colorado, you may have a full kitchen facility to use for a homecooked meal, so don't forget to pack some food for your trip.
If part of your group is planning on glamping in Colorado while the other half is staying in a traditional camping site, you will have no problem locating a camping area that accommodates both options. Before you head out on your trip, check out our blog for all you need to know about glamping.
With an RV rental, you can get your glamping fix anywhere! Enjoy all the comforts of home on board your RV — linens, cooking supplies, a cozy couch, and a warm bed — all while enjoying the beauty of nature around you. It's the perfect marriage of rustic camping and upscale comfort. Plan your perfect glamping getaway with an RV rental from RVshare.