Top RVs Nearby
Penn State RV Rental Information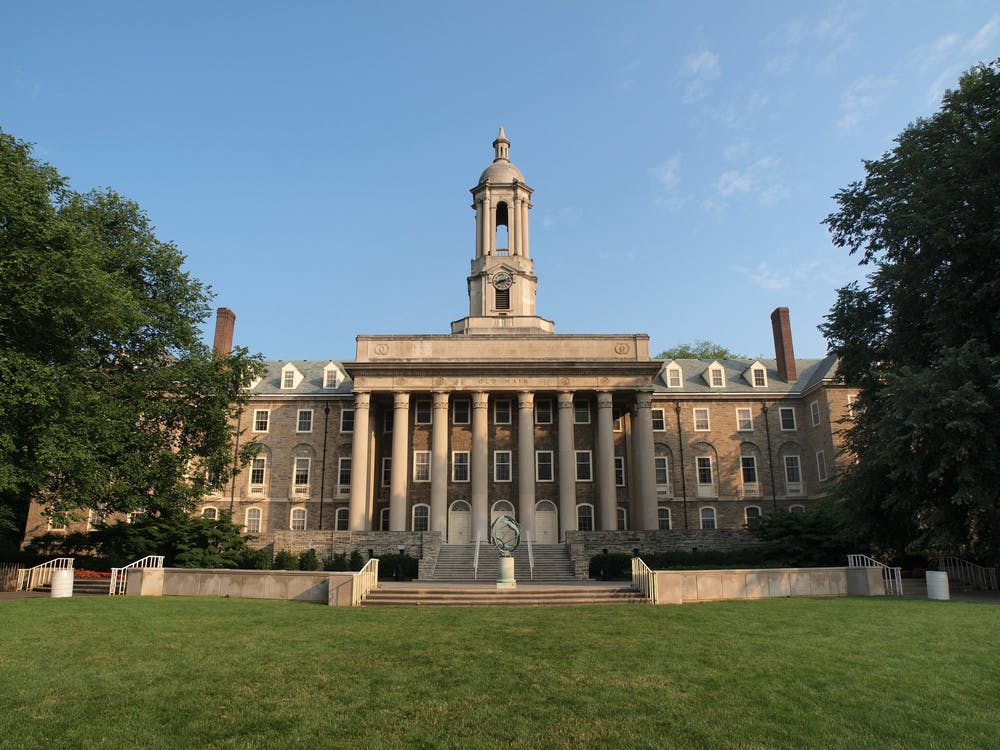 Founded in 1855, Penn state University is a public research university with locations throughout the state of Pennsylvania. The campus is beautiful and offers great academic courses, but one of the main draws is the athletic division. Home of the Nittany Lions, Penn State is known for its exciting game days, and even more for the tailgating parties. People from all over the country gather to watch the exciting football games.
If you're a fan of football, you know it pays to be prepared when game day rolls around. One way to be prepared for the game day at Penn State is to rent an RV. Whether you're driving from out of state to see a game, or just want a place to relax and party on game day, a recreational vehicle is a perfect way to do so. In this article, we'll explore Penn State football and how an RV can enhance the experience.
RV Rental for Penn State Football Games
Penn state football games are held at Beaver Stadium, which is the 2nd largest stadium in the Western Hemisphere, and the 3rd largest in the world. Football games are usually held on Saturday nights. The energy of the crowd on game nights is unlike anything you've seen before!
Head to Penn State in an RV rental to enjoy a football weekend to the full! There's no better way to stay comfortable before and after the game.
Penn State Tailgate RV Rental
One of the best parts of attending a game at Penn State is attending the tailgate parties. What better way to attend a tailgate party than in your very own RV? However, there are a few Penn State tailgating rules to follow, and a few tips to help you get the most out of game day.
The most important rule is to show respect to others. Everyone's excited about the game, so follow the golden rule and treat everyone the way you would like to be treated. A huge game draws lots of people, so when everyone shows respect to each other, everyone can enjoy themselves and have a good time!
Charcoal grills and fire pits are not allowed. Fall and Winter games may make it tempting to light a fire to keep warm, but these are banned. If you want to grill some hotdogs and hamburgers, you'll need to use a propane grill. Charcoal grills are banned as they cause a fire hazard.
Tailgate early to avoid the traffic jams. With so many people driving to the stadium at the same time, traffic can be pretty bad. Arriving at least three hours before the game is a good idea.
Buy your parking pass ahead of the time to be prepared on game day. Not only will it save you time, it will save you money. Buying your pass online a week before the game can save you $25!
Don't leave the Penn State tailgating lots right after the game. With thousands of people leaving the game immediately, you'll get caught in a massive traffic jam. It's best to just wait it out safely in the parking lot.
Pack accordingly! The perfect Penn State tailgate party requires the appropriate gear. Things to bring with you include sunscreen, foam fingers, cell phone chargers, folding chairs, and red solo cups since glass is prohibited. If you want to show school spirit, pack some blue and white clothes!
RV Rental at Penn State
Now you may be wondering, "Where can I find a Penn State RV rental near me?" You could always check your local RV dealership, but they don't usually have a lot of options when it comes to rentals. Not only that, the rentals the do have can be weighed down with long contracts and hidden fees.
A better option for finding an RV rental for Penn State games is to look at online rentals. RVshare is the world's largest online RV rental marketplace, with thousands of units available listed directly by owner. This means that you'll be able to find the perfect Penn State RV rental at a low cost; finding quality deals on RV rental rates is a breeze with so many options available!
Along with the low rates and plentiful options, here at RVshare, we offer free 24/7 roadside assistance to keep your trip running smoothly. We also provide secure payments that are backed by a $10,000 peace of mind guarantee and a rewards program that gives you 5% cash back towards your next rental every single time you rent with us.
Penn State RV Rental Prices
How much does renting with RVshare cost? We have rentals starting as low as $10 per night, but your nightly rental rate will depend on what kind of motorhome you're interested in. As a general rule, the larger the RV, the higher the nightly cost. So what are the average rental rates?
Class A $175-$275
Class B $100-$200
Class C $150-$200
Travel Trailer $50-$125
Fifth Wheel $60-$150
How exactly does renting through RVshare work? You can find a rental in four easy steps!
Enter the location you want to find your rental
Filter your results to streamline the process of choosing a rental
Send the owner a quick email with a request to book
Pick up the keys, get a quick tutorial, and hit the road
Penn State Football RV Rental 
The Pennsylvania State University is a hotspot for college football, especially when it comes to tailgating. A surefire way to have the best game day of your life is to rent an RV! You'll get room to party, and a space to relax afterward. What else could you ask for?
RVshare is the perfect place to find a motorhome for football weekend at Penn State. With thousands of rentals all over the country, you'll be able to find a perfect fit for all your needs. You'll be ready to hit the road and start cheering for your favorite team. Go Penn State!