Top RVs Nearby
RV R-Pod Rentals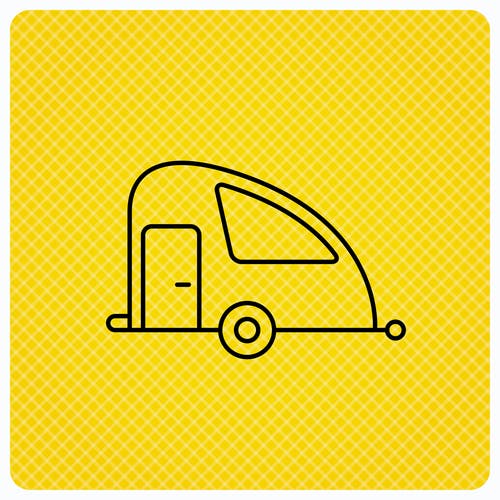 In recent years, vacationing in RVs has become an increasingly popular way to travel. It's no surprise either, as it's a great way to enjoy the wonders of the open road, without giving up the comforts of home. There are many different types of RVs that people choose to travel in, with a wide range of sizes and costs.
One of the lesser known types of recreational vehicle is the R-Pod. While it isn't as popular as some other types of RVs, those who've traveled in one would agree that it's one of the best ways to enjoy a vacation.
In this article, we'll take a closer look at what exactly an R-Pod is, as well as discover the best options for traveling in one.
R-Pod Travel Trailer
Before you can decide if an R-pod is what you're looking for, you need to know exactly what it is. An R-Pod is a travel trailer with a unique design that gives it a classic feel. Basically, it's a lightweight, towable, non-motorized RV.
Most R-Pods have a few key features that make them functional as well as comfortable. These include a compact, yet cozy design, plenty of storage, and many modern amenities. The fun teardrop shape makes it a great conversation piece as well.
With multiple models available, there are plenty of R-Pod camper floor plans to choose from. Most floor plans include a small kitchen area, bathroom, and dining areas.
One of the main advantages of an R-Pod is that its lightweight frame makes it easily towable by many different vehicles. Even if you don't have tons of experience towing trailers, you'll be able to pick it up in no time. This also makes it easy to camp in small sites.
A disadvantage of this camper, however, is that it's not ideal for big families or groups. Since it does have a compact design, its comfy for a couple of people, but add too many family members to your trip and you might start to feel a little crowded.
So, how can you ultimately decide if the R-Pod travel trailer is right for you? If you're looking for something compact and affordable, and only plan on traveling with one or two other people, it might be a good fit! But if you want a spacious RV to fit your entire family, an R-Pod may cause some problems for you.
R-Pod Rental Rates
The R-Pod is a cheaper option than many other motorhomes, but purchasing one can still take a decent chunk out of your wallet. What if you don't want to, or can't afford to spend that much money on a trailer? Should you just give up on your vacation?
This is where R-Pod trailer rentals can come into play. Instead of making a large purchase on something you might only use a couple times a year, you can simply rent one for the duration of your trip!
On average, an R-Pod travel trailer rental will cost about $120 per night. Some are higher or lower, it just depends on what your exact preferences are. Obviously, renting will be able to save you a large sum of money. But there are ways to save even more!
One way is to book your trip during off seasons to make sure you can get the best rates available. This might mean you won't be able to travel during holidays or other busy times, but at least you'll have the peace of mind knowing you're not spending more than you have to. You may even have a more peaceful camping trip with fewer people out on the road!
Another simple way to save a bit on your expenses is to consider renting an older model. Many older models are still in great condition, but cost considerably less than the newer models. If you're not sure if an older model will be suitable for your needs, you can always search for R-Pod rentals reviews on websites such as Yelp and Google.
R-Pod for Rent
Now, you may be wondering, "How can I find R-Pod rentals near me?" The good news is that all it takes is the click of a mouse. RVshare is the world's largest RV sharing marketplace. We have a great selection of travel trailers, with something for everyone's needs and budget.
No matter where you're planning on vacationing, what floor plan you want, or what your budget is, RVshare has you covered. All you have to do is follow a few simple steps to find the perfect trailer for you.
Enter the dates and location you're available to pick up your trailer
Filter your search to find your perfect match
Book the RV of your dreams
Pick up your keys, get a quick tutorial, and enjoy your vacation
Don't forget to dump the tanks and return to the owner filled with whatever gas you used
If you've found a trailer you're interested in, you can check the R-Pod rentals reviews to help you decide if it's the one for you. If you don't think it's the type of trailer you're looking for, all you have to do is continue browsing through the numerous R-Pod rentals until you find one you're 100% sure you'll be satisfied with.
R-Pod Trailer Rentals
R-Pods certainly are a neat way to vacation. They're perfect for someone who isn't planning on traveling with a large group. They're easy to tow, and they're great for parking at small camp sites.
RVshare is the perfect place to find an R-Pod trailer for rent that will have everything you could want, for a price that won't eat up your wallet. It's easy to use and has a massive amount of listings that will guarantee you find what you're looking for.
If you decide that renting an R-Pod is the right choice for you, you're sure to be satisfied. It's an affordable luxury that'll give you an unforgettable trip, no matter where you travel to.