Bull Shoals State Park RV Rental
Search For RV Rentals
---
The Appeal of Bull Shoals Arkansas Camping
With its rare natural beauty, Arkansas invites the camping enthusiast to its great outdoors. The state is known across the U.S. for its hunting and fishing resources. Arkansas also boasts millions of unspoiled acres in three national forests, two scenic mountain ranges, and an abundance of waterways.

Arkansas has 600,000 acres of lakes connected by 9,000 miles of rivers and streams. The state's clear, freshwater lakes, rivers, and streams are situated among scenic mountains and lush valleys. Camping is available at its national parks and more than 30 state parks.

Arkansas state parks such as Bull Shoals attract many visitors every year. While the sports and activities definitely allure guests, the chance to get away from home and blend into an unspoiled natural setting may be the ultimate appeal.

The Bull Shoals-White River Park sits in the foothills of the Ozark Mountains in North Central Arkansas. The main features are the White River, the Bull Shoals Lake, and the Bull Shoals Dam. The Bull Shoals Dam formed the expansive Bull Shoals Lake, which is the largest lake in Arkansas with over 45,000 acres of water to experience.

The typical highlights of Bull Shoals State Park RV rental reviews point to the quiet and natural beauty of this remarkable river, lake, and dam. Guests and visitors can engage in a wide variety of activities both on and off the water. They include tours of the Bull Shoals Dam and power plant.

Bull Shoals State Park RV Rental Deals
Bull Shoals State Park RV rental prices include economy deals for families and groups. Because of the location of the 732-acre park above and below the Bull Shoals Dam, the park features waterside campsites, rent-a-camper, and rent-an-RV options.

The three rent-an-RV sites at Bull Shoals each have a riverfront location. The prices begin at just $85 per day. The amenities include a shower, electric hookups, water, and trash disposal.

The park's campsites offer your choice of amenities or none at all for those who want a no-frills experience. The large RV sites provide some shade from foliage, and fifth-wheel rigs do not need to disconnect after parking. There are enough spaces between the lots so that guests can have quiet enjoyment of the river and lake.

The standard facilities at Bull Shoals-White River Park include common-space pavilions, hot showers, restrooms, picnic areas, playgrounds, hiking trails, and biking. The marina also rents boats, kayaks, and canoes to park guests.

Bull Shoals State Park RV Rental and Reviews
Bull Shoals State Park RV rental deals are supported by a complete range of RV campsites. The park offers 34 RV sites with water, electricity, and sewer connections; it has 49 RV sites with water and electricity and 20 campsites with no hookups.

Reviews consistently point to the clear waters of the park's lake and river. Visitors also notice the lack of crowds in every season. The combination of sunny weather, clear water, and uncrowded use of the beautiful lake and river are widely appreciated points to visitors.

Why Go to Bull Shoals State Park to Rent an RV?
Plan a family or group outing at Bull Shoals State Park and rent an RV. The White River and Lake offer splendid options for fun and sports. The wide lake and its clear waters are excellent for swimming and water skiing.

With clear, deep waters, the lake is also a great place for snorkeling and scuba diving.

• Great Fishing
The White River is a nationally rated trout river. It produces near-record brown and rainbow trout. The hot summers, warm spring, and often mild autumns provide a lengthy feeding season for bream, catfish, crappie, and freshwater trophies like the largemouth bass.

• Fun and Water Sports
The lake and dam enhance the Bull Shoals Arkansas camping experience. In addition to world-class fishing, the spacious lake offers swimming, boating, and sailing. The river is an excellent place to use kayaks and canoes, and guests can engage in their favorite water sports and dive in the clear water.

Arkansas State Park Reviews
The state parks in Arkansas are popular with residents and visitors. They rank among the leading Arkansas tourist attractions.

Nicknamed the Natural State, Arkansas is an outdoors person's paradise. The hunting and fishing draw thousands of participants each year.

Many people consider the heat of summer as a factor when selecting times to vacation or visit the parks. Autumn weather can change quickly, and the winters can be cool in the higher elevations. Guest reviews typically cite the weather as a part of their pleasant outdoor experiences.

The city of Bull Shoals in Arkansas has a unique park in a region of singular natural abundance and beauty. The dam that created the Bull Shoals Lake is an important piece of infrastructure providing power to a wide area of businesses and residences. The lake also provided opportunities for innovations.

The formation of the river and dam containment area enhanced the natural setting of mountains and hills with a clear, large lake. As home to a variety of fish species, plants, and wildlife, the lake and river thrived. The Bull Shoals and Arkansas planners took the opportunity to introduce new elements such as lake-bound striped bass into the ecosystem.

Striped bass is a sought-after sports species and food fish. They have a different annual activity cycle than other resident species; striped bass adds to the challenge and opportunity for anglers. This innovation extends the fishing season into colder months and early spring.
---
Search For RV Rentals
$119
Las Vegas NV
Sleeps 5 / Class C Motor Home
$120
Morrison CO
Sleeps 6 / Sport Utility
$40
Loveland CO
Sleeps 2 / Travel Trailer
Why Book Your RV Rental With RVshare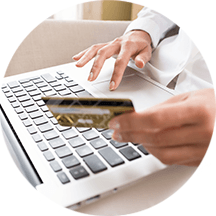 Secure Payments
A secure payment system gives you peace of mind.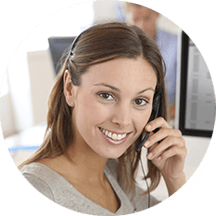 Roadside Assistance
FREE 24/7 roadside assistance is provided for your entire trip.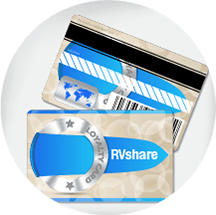 Rewards Program
5% cash back rewards to use towards your next trip.