Motorhome, Camper and RV Rentals Winchester, VA
RV Rental Reviews near Winchester, VA
Winchester, Virginia
Nestled between the Blue Ridge Mountains and the Allegheny Mountains, the city of Winchester will dazzle you with its beautiful landscapes, panoramic views, numerous attractions and natural wonders. Its rich culture and history is reflected in its numerous historic sites and museums. Aside from its beauty, Winchester enjoys a humid subtropical climate which makes it a great place to visit at any time of the year.

We are sharing with you our list of favorite places, and places to stay in your RV rental in Winchester, VA, which we think will help you plan your tip to this lovely city.

We know you'll love your RV rental Winchester VA!

Popular Tourist Attractions
The Cedar Creek & Belle Grove National Historical Park.
The American Civil War was a huge event that involved 34 states of the country in a battle to determine the independence for the confederacy or the survival for the union. Winchester was involved in the Civil War, and to commemorate this event the Cedar Creek & Belle Grove National Historical Park was created.

This national park was established in order to protect important locations involved in the American Civil War. The Park protects over 3.500 acres mostly the locations of battlefields in the Shenandoah Valley. Although some of the areas are not accessible to tourists, tourist guides are always available to guide you through the accessible areas of the park when you visit in your RV rental Winchester Virginia.
The Old Town Winchester
You can turn back the hands of time when you visit the Old Town of Winchester, which has been in existence for about 250 years. Enjoy the numerous shops, dining options and museums that abound the area. It is within the heart of our 45-block National Register Historic District and is a must visit in Winchester. It also plays host to many events and festivals throughout the year.

Campgrounds and State/National Parks
Candy Hill Campground
The Candy Hill Campground is a good spot to stay for a few days in your camper rental in Winchester, VA. It has 103 available spaces, 74 of which are shaded full hookup sites with room for slideouts. Facilities and amenities include wi-fi internet access, cable TV, swimming pool, playground, game room, recreational hall, restrooms and showers, laundry facilities, RV storage and supplies, and so much more for your camper rental Winchester VA. Its proximity to the town proper makes it a perfect home base. Candy Hill Campground is open all year round.
Front Royal RV Campground
Located about 20 miles from Winchester, Front Royal RV Campground is another option for a motorhome rental in Winchester, VA. It is a family owned and operated campground which has 96 spaces available, 42 of which are shaded full hookup sites with room for slideouts for a motorhome rental Winchester VA. Facilities and amenities include a swimming pool, playground, recreational hall, restrooms and showers, laundry facilities, RV supplies, fire rings, horseshoes, and a pond for your travel trailer rental Winchester VA. Park season is from April 1 to November 1 for RV rentals near Winchester VA.

Events
Friday Night Live
The Friday Night Live takes place every third Friday of every month during the summer at Old Town Winchester. It is a much anticipated event of the locals who take the opportunity to unwind and relax. It features great live music, thirst quenching beverages, lots of delicious food, and shopping!
Octobeer Fest
Like any other cities in the world, there are several versions of the original Oktoberfest of Germany, and Winchester is not the exception. This event was created in a similar way of the original Oktoberfest giving the locals the opportunity to enjoy German beer, German food, German music, and other things from Germany.

Thank you for choosing RVshare for your Winchester, Virginia RV rental!
RV Rentals Near Winchester, VA
Why Book Your RV Rental With RVshare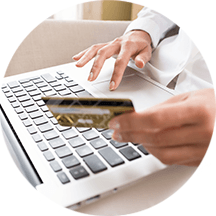 Secure Payments
Every rental booked through RVshare's secure payment system is backed by a $10,000 peace of mind guarantee.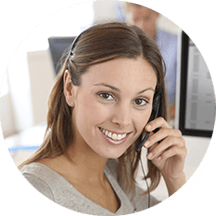 Roadside Assistance
Rent an RV online through RVshare and get FREE 24/7 roadside assistance for your entire trip.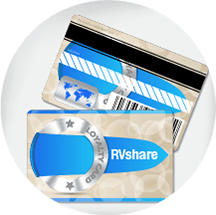 Rewards Program
When you book online through RVshare you'll get 5% cash back rewards to use towards your next trip.