Motorhome, Camper and RV Rentals Buffalo, NY
RV Rental Reviews near Buffalo, NY
Buffalo, New York
Located on the eastern shore of Lake Erie, and at the head of the Niagara River, Buffalo is the second most populous city in New York. It is only topped by New York City itself. The city owes its growth to the opening and the success of the Erie Canal. Despite national economic struggles, Buffalo has continued to grow and prosper financially as a region. It has been rated as one of the top ten places in America to raise a family, and is a beautiful area to check out for long vacations or brief getaways in your RV rental in Buffalo, NY.
Buffalo Attractions
Coca-Cola Field
A great family outing means a visit to Coca-Cola Field, Baseball Park in Buffalo, New York. Take the kids to watch the All-American pastime game, and have a great day out. The park is beautiful, and has good deals on food and beverages. There are activities in between innings to keep guests entertained. A fireworks display takes place every Friday evening. All in all, Coca-Cola Field is a great place to spend a "sporty" day in Buffalo, New York.
Buffalo and Erie County Naval and Military Park
Anyone with an interest in history, or anyone who just wants to see some huge ships, will love this attraction in Buffalo. The ships are open to the public, so you can take your family inside to see its interiors, and how the sailors lived. It also features a submarine, a favorite of visitors. Information about the ships, as well as the wars these vessels were used, is readily available. This is a great day trip for families with kids of all ages. Older children will love learning about the battles and the history, while younger kids will be entertained by the sheer size of the vessels when you come and visit in an RV rental Buffalo NY.
Shea's Performing Arts Center
If you are looking for an evening out, then do not miss Shea's Performing Arts Center. This venue hosts plays, concerts, and performers. Though there are plenty of shows for kids, this is also a great place to check out for a date night. Grab dinner beforehand at any of the nearby restaurants, and catch a great show later on when you stop by in your RV rental Buffalo New York.
Buffalo State Parks
Woodlawn Beach State Park
This park lies right along the shores of Lake Erie and offers a pristine beach that is perfect for swimming, sunbathing, beach volleyball, or simply strolling through the sand. There are several different wildlife habitats including one of the best freshwater sand dune areas remaining on the lake. The park is a great place to visit for a picnic, or to get away from the city for an afternoon in your camper rental Buffalo NY.
Knox Farm State Park
The former estate of Buffalo's renowned Knox Family features several wildlife habitats including grassland and wetland. There are numerous activities available at the park when you rent pop up camper Buffalo NY. Horseback riding, hiking, and cross country skiing are just a few of the things that visitors can do. In addition, the park is the ideal place for an afternoon picnic with your motorhome rental Buffalo NY.
Campgrounds and RV Parks
Niagara Falls KOA
Niagara Falls KOA is a great option for a campervan rental in Buffalo, NY. It is just 30 minutes from Buffalo and Niagara Falls is just 7 miles away. Like all KOA campgrounds all over the country, it has all the facilities and amenities you want in a RV Park such as a playground, game room, recreation hall, heated pool, restrooms and showers, an a pond where you can enjoy water activities. Park season is from April 1 to October 31 for your travel trailer rental Buffalo NY.
Branches of Niagara Campground & Resort
If you are looking for a place for your camper rental in Buffalo, New York you do not have to look further; the Branches of Niagara Campground & Resort is the best choice. It is just a few minutes from Buffalo. It has a total of 73 spaces, 31 of which are shaded fill hookup sites with room for slideouts. Facilities and amenities include a heated pool, playground, laundry facility, fire rings, and restrooms and showers for your campervan rental Buffalo NY. You can also enjoy numerous water activities at the Whitehaven Lake. Enjoy the park and its numerous amenities in your camper rental in Buffalo, NY.
Niagara Falls Campground & Lodging
The perfect campground for a trailer rental in Buffalo, NY, the Niagara Falls Campground & Lodging is just 6 miles away from the Niagara Falls. Its strategic location affords you to visit Buffalo, the Falls, and other attractions in the area. It has a total of 55 spaces, 49 of which are shaded full hookup sites with room for slideouts for your RV rental near Buffalo NY. Enjoy its families and amenities, which include a playground, swimming pool, fire rings, laundry facility, and restroom and showers for your trailer rental Buffalo NY. A fun-filled stay in a trailer rental in Buffalo awaits you in Niagara Falls Campground & Lodging.

Safe travels in an RV rental to Buffalo, New York from all of us here at RVshare!
RV Rentals Near Buffalo, NY
Why Book Your RV Rental With RVshare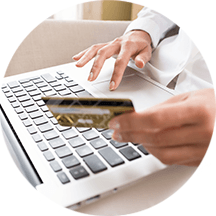 Secure Payments
Every rental booked through RVshare's secure payment system is backed by a $10,000 peace of mind guarantee.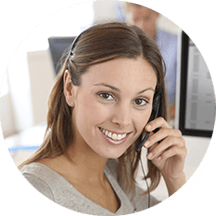 Roadside Assistance
Rent an RV online through RVshare and get FREE 24/7 roadside assistance for your entire trip.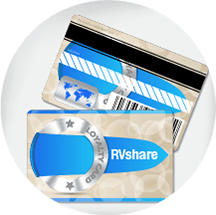 Rewards Program
When you book online through RVshare you'll get 5% cash back rewards to use towards your next trip.