Travel Inspiration
Last updated on December 13th, 2022. Originally published on January 19th, 2018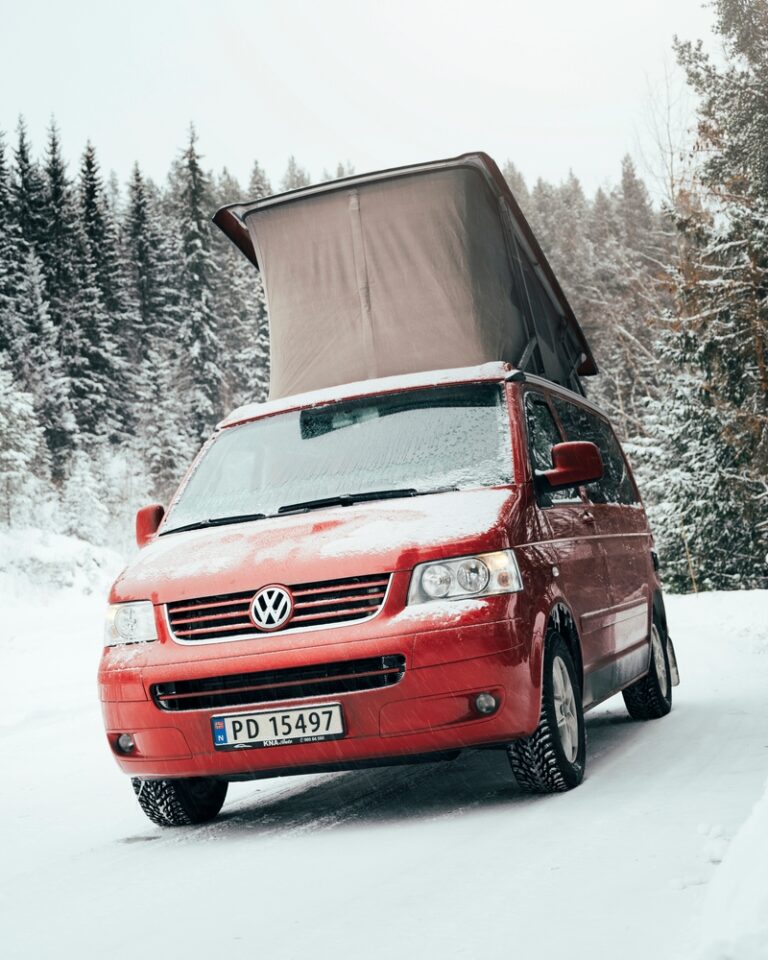 We've already written about great destinations for winter RV trips taken to escape the cold… but what about those of us who embrace its bitter chill? Not everyone hates Jack Frost!
Besides, your Passport America membership is good all year round, and many cold destinations have even more savings opportunities since many are too chicken to take on freezing temperatures. Use those shoulder seasons savings to your advantage — the warm-weather campers are the ones who are missing out!
After all, snowfall is a necessity if you want to participate in any of the most exciting and fun winter activities out there, like skiing, snowboarding, or even an old-fashioned snowball fight. And besides, playing outside in the snow only helps you appreciate summer more once it finally shows its bright, sunny face.
So if the cold never bothered you anyway, grab your best pair of snow boots, a warm winter jacket, a toasty pair of mittens… and maybe even a toboggan. Here are some of our favorite snowy destinations for your winter RV vacation.
Ideas for Winter Vacation
Whether you're looking for a quiet, romantic winter vacation or a fun-filled family getaway, here are our top winter RV trip ideas and cold weather destinations for those in touch with their inner Elsa.
1. North Conway, New Hampshire
Nestled in the eastern stretch of New Hampshire not far from the Maine border, this small town in the White Mountains is the place to be if you're looking to ski this winter. With a variety of resorts and ski zones to choose from, such as Attitash, King Pine, and Black Mountain, you could actually return to this destination each winter for several years and never ski the same slope twice!
2. Hamilton, New York
You may not have heard of this small central New York town, but if you're looking to make some serious snow angels, this might be one of the best places to head for your winter vacation.
"Snowfall is the most notable aspect of the area's climate" per the town's Wikipedia page, which goes on to specify that the area can generally expect 80 inches of snow per season. That's a little over six and a half feet of snow. Every year. On an average year.
You can camp in the nearby Charles E. Baker State Forest, though not all services will be available over the winter. And while you're in the area, why not make the trek up to Lake Ontario? You could even try your hand at some ice fishing!
3. Bend, Oregon
Portland might get all the press, but if you're outdoorsy, take this as your excuse to go on a winter Bender… though not the kind you might be thinking of. (Although given the town's hotbed for craft beer and microbreweries, I guess you could do that, too.)
Along with a stunning landscape that naturally lends itself to winter sports, this town's climate reliably calls for bluebird days with light, dry powder — absolutely perfect for snowboarding.
Winter RV Road Trip
Still on the search for winter snow vacations? Here are a few more of the best destinations with snow in the USA.
4. Flagstaff, Arizona
Not all of Arizona is a vast, sandy desert that stays hot all year round. (In fact, even down in Tucson, temperatures drop as low as 40 degrees Fahrenheit in December.)
Case in point, this northern Arizona town sees an average of 100 inches of snowfall each winter. It's also the perfect base camp for a wide range of nearby sightseeing and activities, and we're not just talking about the Grand Canyon. You can ski the slopes of the state's tallest mountain, Humphreys Peak, or explore the nearby remains of a meteor crater — which is bound to look even more otherworldly than normal when it's all iced over!
5. Midway, Utah
You might recognize this little town from its appearance in the 2002 Winter Olympics, where it hosted the cross-country and biathlon events. Those cross-country trails and scenic, snowy hiking paths are all still there, just waiting for you and your family to take your turn at them!
Cold hands? Don't worry: after your hike, you can warm up with a visit to local hot spring, known as the Crater.
Best Winter RV Trips
We think RV parks are some of the best places to spend the winter months. Don't you agree?
6. Winthrop, Washington
Winthrop's famed Methow Trails is a 120-mile cross-country ski area — which, yes, is definitely the largest in the country. There's also the Loup Loup Ski Bowl an easy drive away, as well as a dedicated community of winter cycling enthusiasts.
Oh, and did we mention the town is just downright adorable, to boot? I mean, just look at those facades! It's a nice place to come home to when you're ready to wind down after a long day enjoying the snowy outdoors.
7. Boyne Falls, Michigan
At Boyne Falls, skiing is a given — but the real draw for this town is the opportunity to thaw out afterward at the state's largest indoor waterpark, Avalanche Bay. As far as fun, kid-friendly winter vacation spots go, it's hard to beat a ski session that's followed up with water slides!
RV Trips in the Winter
We hope this post has given you plenty of ideas to help you get set up for your winter RV camping trip. We truly believe winter vacations are some of the most underrated RVing experiences out there!
That said, camping in the cold does take a little bit of extra preparation, from using RV antifreeze to keep your water system in ship shape to ensuring you've brought along some extra space heaters. Luckily, we've already written heaps about how to safely and comfortably RV in the winter. Check out some of the posts below for more details!
Happy camping, and stay warm out there — but not TOO warm! 🙂
This post may contain affiliate links.