Looking for Unique Honeymoon Ideas? Try Renting an RV!
Travel Inspiration
July 5th, 2019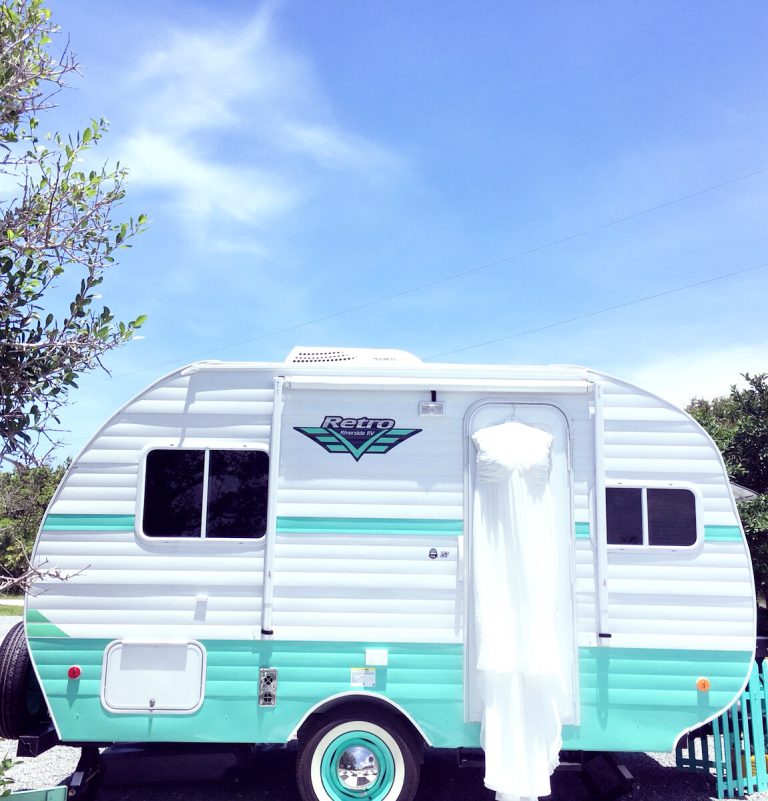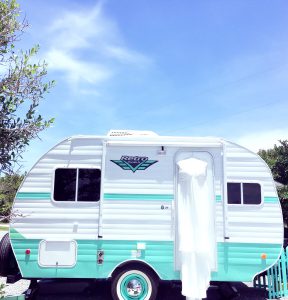 Many people consider their wedding day the most important day of their lives. But the week or so that follows is pretty important, too! We're talking about your honeymoon, that special time you carve out with your new spouse to celebrate the beginning of your life together. And as much pressure as there is to have a picture-perfect wedding day, creating a relaxing yet unique honeymoon is also a major concern for brides and grooms.
Your honeymoon may end up being the vacation you remember best, for better or for worse. And if you're looking for some out-of-the-box ways to celebrate this tradition, read on! We're going to talk about why renting an RV might be a better call than any of the cookie cutter honeymoon packages you're considering.
RVing: One of the Most Unique Honeymoon Ideas
Depending on whether or not you consider yourself a camper (and whether or not you've ever tried out the #RVlife before), renting a motorhome or travel trailer for your honeymoon might sound brilliant… or not so hot. Aren't you supposed to be whiling away your stay at some resort, having spa treatments and couples' massages every day?
Well, maybe. But if you're looking for a bit more of an adventure, renting an RV can be an incredible way to go about your honeymoon — and with some of the resort-style campgrounds available these days, it can suit more refined travel tastes equally well.
Here are some of the perks of an RV honeymoon rental that you might not have considered.
1. Mobility
Choosing a honeymoon destination can be a major source of stress. How much easier would that task be if you didn't have to pick just one?
Renting an RV essentially gives you a "honeymoon on the go" option. If you and your new spouse can't decide on just one place to visit… well, you can make a road trip out of it and visit both.
Maybe he's more into mountain biking and she's more into sitting by the surf. Or maybe you both want to hit up all the epic hiking trails (or fine dining restaurants, or museums, or fishing streams) you can. Either way, a honeymoon road trip gives you lots of places to look back on and consider your special destinations. You'll also be able to try out lots of different parks, campgrounds, and RVing styles, whether you end up preferring boondocking off-grid or relaxing in a resort campground environment!
2. Coziness
It's true: even "big" RVs have relatively small footprints. But there's something romantic about being in a small space together — and it'll make your home feel even bigger and more luxurious once your honeymoon is over!
Plus, even though the size is scaled down, rental RVs still have all the comforts of home you're used to: kitchen appliances, a cozy bed to cuddle up in, bathroom facilities, and sometimes even entertainment systems. It's hard to feel like you're "roughing it" when you've got every creature comfort available, even if it is smaller than standard size!
3. Instagramability
Let's face it: in the era of social media, capturing your special moments is almost as important as experiencing those moments in the first place. And trust us when we say a tiny honeymoon travel trailer is a whole lot more Instagrammable than even the swankiest spa resort hotel room.
Travel trailers are enjoying a spike in popularity right now, and people love to see photos of their interiors. Combine that with your newly-official relationship status, and you've got the recipe for an Instagram feed your friends will drool over.
4. Novelty
Even if you have traveled by RV before, you may not have had the chance to try out a non-traditional RV experience. Your honeymoon RV rental doesn't have to be brown and basic like other RVs. You can rent a cute, tiny vintage trailer that's easy to tow even with an SUV, and which will look stunning and serve you well no matter which destination you tow it to.
5. Flexibility
If there's anything preparing for a wedding will teach you, it's that things don't always go as expected. Even the best-laid plans can be foiled by mother nature — or any other number of unforeseen circumstances.
The same is true of your honeymoon… which is exactly why an RV rental is such an awesome way to go about it. No matter what comes up, you'll be able to roll with the punches. After all, your private honeymoon suite has wheels!
RV Parks are Cheap Honeymoon Destinations
One more great perk about a camping honeymoon: it can be surprisingly cost-effective! When you spend your honeymoon at a campground, you might pay as little as $20 per night for your accommodations… or even less, if you go for an off-grid boondocking site out in the woods. (After all, out there, you don't have any neighbors to worry about waking up. Hey, just saying.)
Whether you're a frequent RV camper or you're just trying out the travel style for your romantic adventure, we highly recommend investing in a Passport America membership. For less than $50, you'll get 50% off your campsite accommodations at almost 1900 campgrounds across the country for a whole year — and at some of the swankier resorts, that kind of discount can pay for itself in a single weekend.
RVable Honeymoon Destinations
Chances are you already know the top classic honeymoon destinations — places like Miami and Las Vegas. But RV parks and the lush, preserved landscapes where they tend to be located actually make some of the best honeymoon spots around. After all, the whole point is to enjoy each other, not big crowds, right?
If you're looking for some unique honeymoon destinations to explore in your RV, consider the following places.
Moab, Utah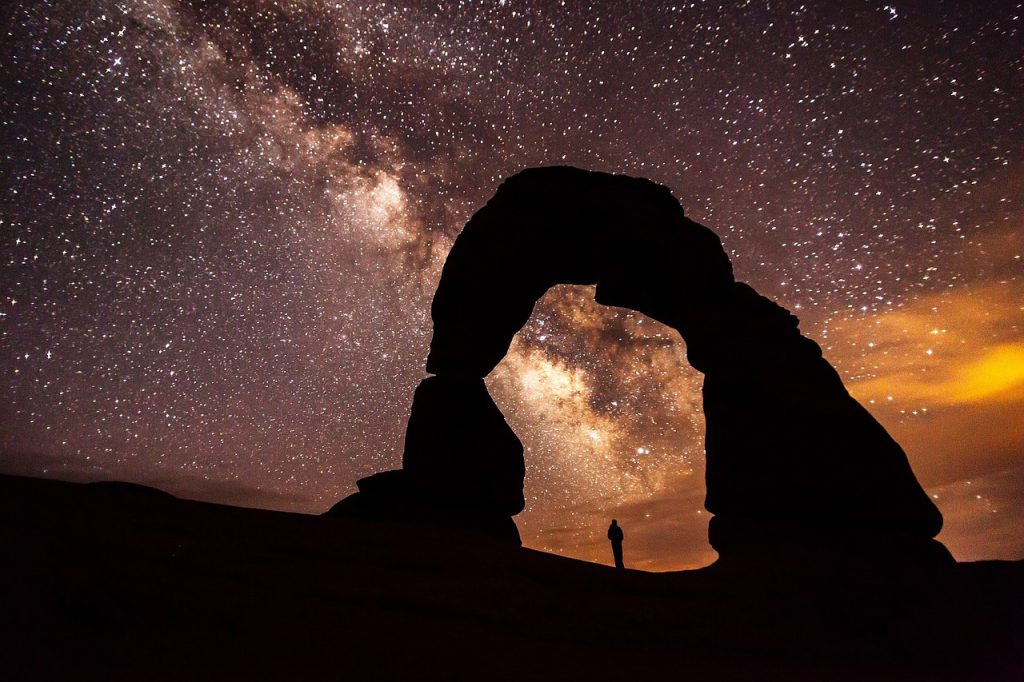 Nestled smack-dab between two of Utah's most popular national parks, Arches and Canyonlands, Moab is the perfect place to set up camp if you and your cutie are into outdoor adventures. Hiking, climbing, canyoneering — it's all possible in this picturesque corner of southern Utah. But even if you just want to kick back and take in the view, you won't be disappointed!
Click here to see RVshare rentals near Moab, Utah
Taos, New Mexico
Looking for a honeymoon destination that combines outdoor adventure with classic honeymoon activities like relaxing at a spa or enjoying fine dining? Look no further than Taos. This winter ski resort is equally inviting in the summertime, when you can explore its stunning mountain surroundings on foot without the help of skis or snowshoes. Don't miss a trip out to the Rio Grande Gorge… but beware. This bridge can make you queasy even if you're not usually afraid of heights!
Click here to see RVshare rentals near Taos, Mexico
Bar Harbor, Maine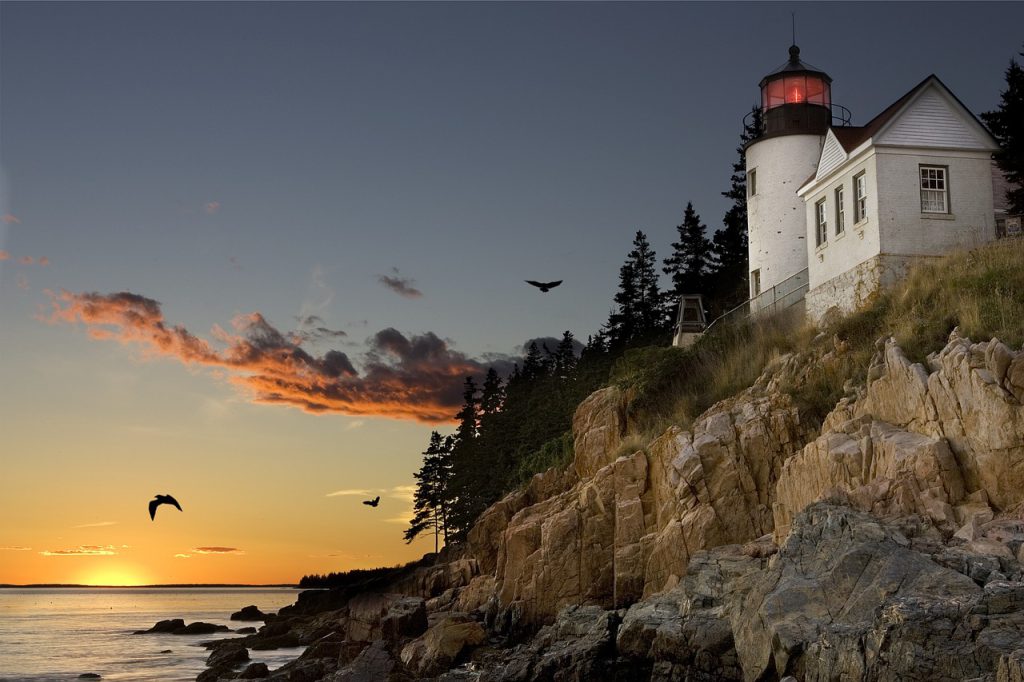 It's true that many of the national parks have adorable gateway towns, but there's a special place in our hearts for Bar Harbor. This strip of inviting restaurants and funky boutiques is right outside of Arcadia National Parks, one of the most underrated in the nation. Besides — isn't shellfish an aphrodisiac?
Click here to see RVshare rentals near Bar Harbor, Maine
Sonoma, California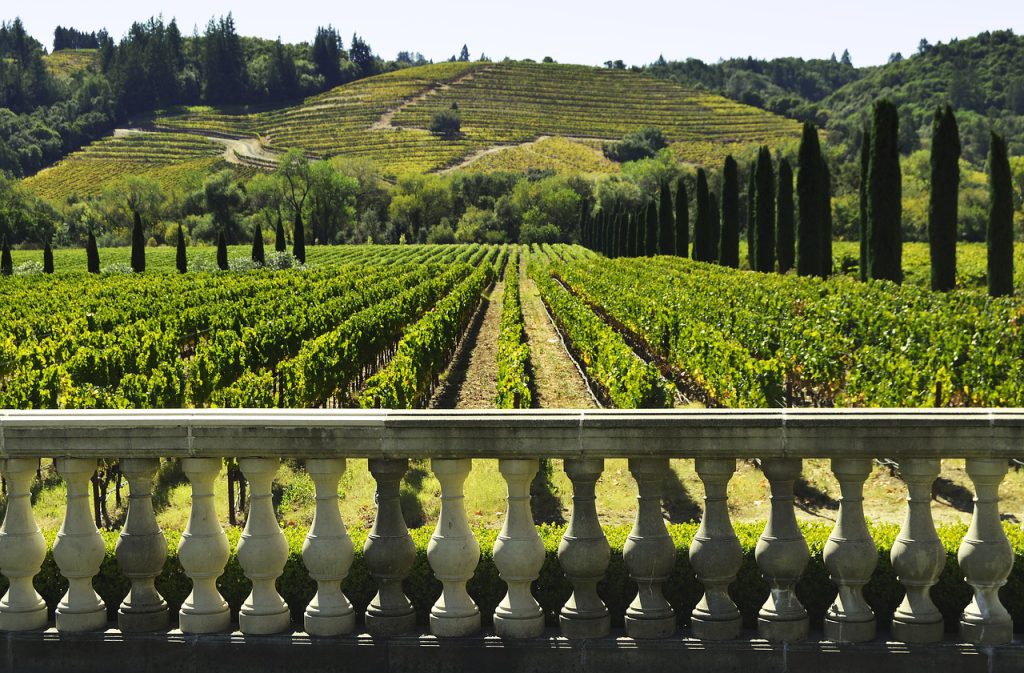 Your love's lips may be sweeter than wine… but it's still worthwhile to sample some. Just to be sure. Along with its endless tasting opportunities, Sonoma's a crowd-pleaser with its insane California hillside views. Be careful, because you may decide you never want to leave… especially after you've had a glass or three.
Click here to see RVshare rentals near Sonoma, California
Hocking Hills State Park, Ohio
Hey midwesterners! Think you have to travel long and far to get to a breathtaking honeymoon destination?
Not so. Hocking Hills State Park, tucked into the Appalachian foothills of southeastern Ohio, is home to stunning rock formations, waterfalls, and leisurely walking paths from which to enjoy it all. Oh, and there's full-hooking RV camping available right there on site!
Click here to see RVshare rentals near Hocking Hills State Park in Ohio
RVing is One of the Honeymoon Ideas in the Book
When it comes to romantic vacations, there's nothing like exploring a brand-new destination — or three — together. With a travel trailer, the world is your oyster, no matter what kind of travel experience you're after… and after all, the adventure has just begun. Chances are you'll be exploring plenty of other places together. RVing may just end up being your favorite way to travel!
Enjoy your honeymoon, campers — and congratulations!
This post may contain affiliate links.