National Parks
May 16th, 2022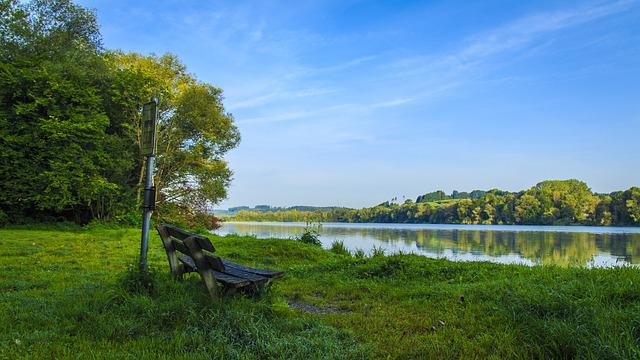 Crowds at popular travel destinations around the U.S. seem to be increasing each year. Whether it's thanks to beautiful pictures on social media, or the fact that the pandemic encouraged more people to get out and explore locally, or for completely different reasons, places that used to be moderately popular are now teeming with people.
If you want to get out and travel in the United States, but don't want to deal with huge summer crowds, we're here to help! We've rounded up some underrated travel destinations with fewer crowds but plenty of interesting things to do. These places all lend themselves to a great RV road trip, and run the gamut from interesting hiking spots to fun shops and restaurants. Whatever you enjoy doing on vacation, you're sure to find a great spot on this list to entertain you!
10 Underrated Destinations You Have to Visit!
These underrated vacation spots include important historic locations, exciting outdoor adventures, and wonderful places to eat or shop!

Channel Islands National Park is the least-visited national park in California because there's no easy way to get there. The islands are only accessible by boat or plane. This means if you do make the trek to the park, you'll be rewarded with wildlife and landscapes that don't see the usual effects of large numbers of humans…right off the coast of one of the most densely populated areas in the country.
Five islands comprise the national park, and you can take a boat between islands. You can also kayak, snorkel, dive, hike, and backcountry camp within the park's boundaries. The visitor centers for the park are on the mainland and are located in Santa Barbara and Ventura. Both of those cities are popular Southern California destinations, with shops, restaurants, and attractions. You may want to save a day – or several! – to explore these cities along with spending time at the park.
If you're planning an RV road trip to visit Channel Islands National Park, you'll want to plan on camping on the mainland. There are several campgrounds near the visitor centers for the park, including some beach campgrounds for a truly special trip.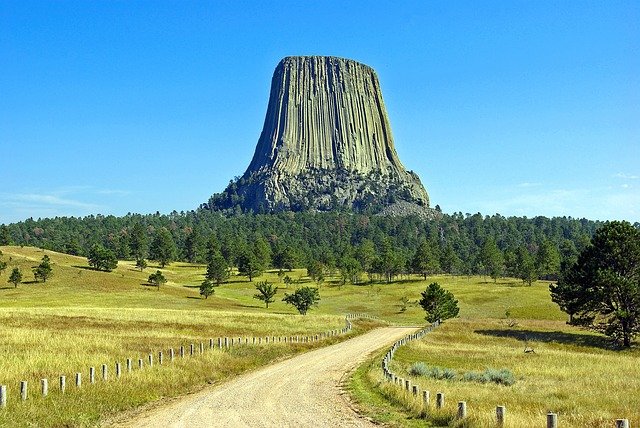 The striking Devils Tower is an igneous rock formation that juts out of the ground in Wyoming. It's a sacred Native American site, and also attracts falcons to nest and rock climbers who test themselves against the rock. There are several short hiking trails that allow you to get a better view of the monument, and you can watch for prairie dogs and other wildlife on the way.
There are several campgrounds near Devils Tower, so this is a great stop on a longer road trip west to Yellowstone or to other national parks.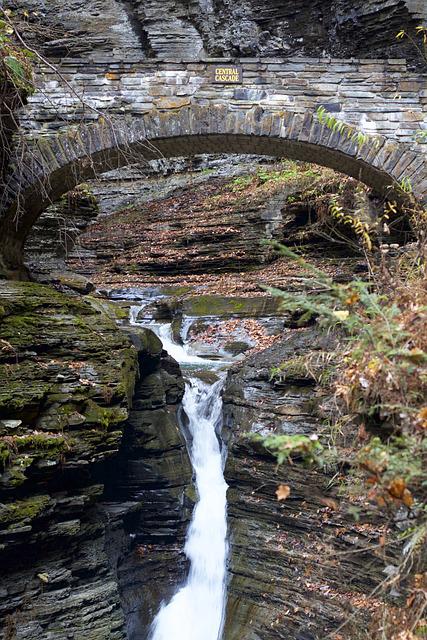 3.) Finger Lakes, NY
The Finger Lakes region of New York is a beautiful area for a leisurely RV road trip! Stop at Buttermilk Falls State Park in Ithaca and spend a day picnicking, hiking, and viewing the falls. The falls empty into Cayuga Lake where you can swim, kayak, and boat. You can also spend time in Ithaca itself, strolling the downtown area and popping in to look at Cornell University.
Watkins Glen State Park is another beautiful New York state park in the Finger Lakes region. You'll find wooded areas and nineteen waterfalls within the park. Nearby Seneca Lake and Catherine Creek are both great places for fishing. Watkins Glen also has an Olympic-sized pool where summer guests can cool off.
The Finger Lakes area is also known for producing some amazing wines, and you can tour the wineries in the area. The Finger Lakes Wine Festival occurs each summer and features wines from the region, along with food, live music, and more.
Continuing the waterfall theme, Hocking Hills State Park has plenty of them! It also has over 25 miles of hiking trails, caves, rock formations, and other interesting scenery. It's about an hour from Columbus, so you can spend some time exploring that city as well. The park has plenty of hunting and fishing, and there are places for boating and swimming nearby. Several campsites near the park make this a perfect spot for an RV trip, or part of a longer road trip to visit the Great Lakes.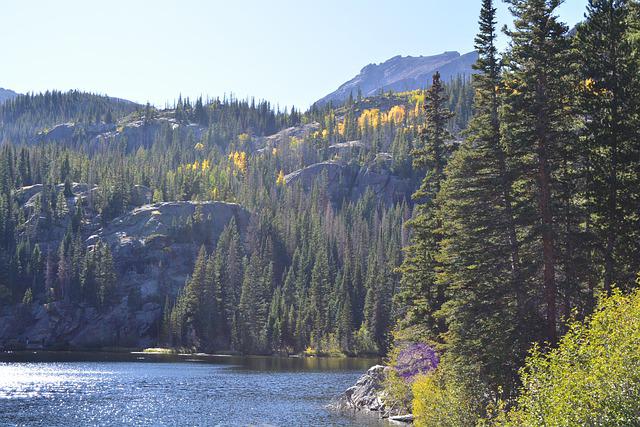 Estes Park is a beautiful spot in the Rocky Mountains, just outside the eastern entrance to Rocky Mountain National Park. It's home to the infamous hotel that inspired Stephen King to write "The Shining" and which is, of course, said to be haunted. However, Estes Park also has quaint streets with cafes, shops, and restaurants. The views of the Rockies are impressive. There are ATV tours and an observatory where you can go stargazing after dark. You can also drive through Rocky Mountain National Park, take in the sights, or spend the day on the other side at Grand Lake.
There are lots of options for campgrounds in Estes Park and Rocky Mountain National Park, so this is a great place to explore on an RV road trip!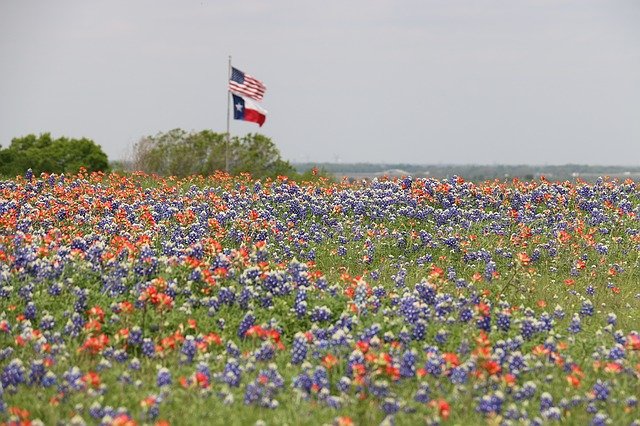 Texas Hill Country is known for some gorgeous, relaxing scenery…and for growing Texas' most famous flower, the Texas Bluebonnet. In fact, depending on where you travel, you may find fields carpeted with these lovely blooms! You'll also find wineries, splashing rivers, and lots of sweeping views. New Braunfels is less than an hour from both Austin and San Antonio, and is a great spot to visit. Canoe, fish, hike, or cycle at Guadalupe River State Park, or float on an inner tube and cool off at Garner State Park.
There are lots of amazing campgrounds in the area as well, so you can spend several days exploring the region!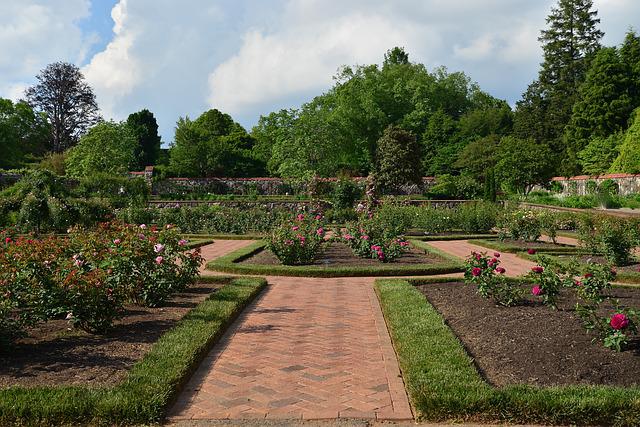 The green mountains and lovely foliage of Asheville make it a beautiful place to spend time outdoors! Go for a hike and find some waterfalls, or sweeping views of the town and surrounding mountains. Stop in to see the Biltmore Estate, George Vanderbilt's opulent Asheville home, and wander the impressive rooms and gardens. Visit the North Carolina Arboretum, or for a completely different vibe, the Asheville Pinball Museum. You're also close enough to take a day trip to Great Smoky Mountains National Park and explore there as well.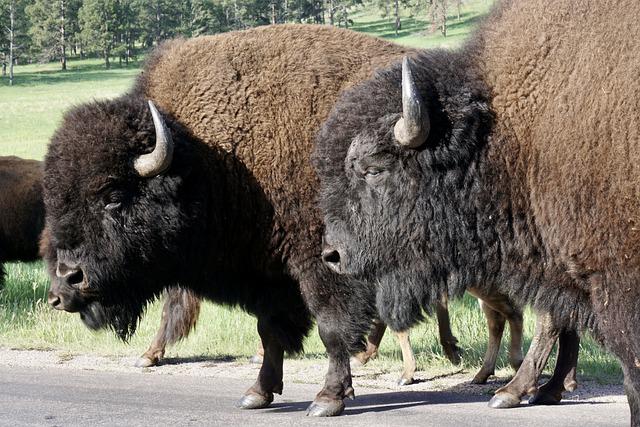 Custer State Park is the state's first state park (and the largest!). It's near Mount Rushmore, and you can certainly visit both places in one trip. But don't let Custer's status as merely a state park fool you – there's lots to do on these 71,000 acres and you may find yourself spending more time here than Rushmore! The park also operates as a wildlife reserve, so look for bison, deer, antelope, mountain goats, burros, mountain lions, and more. You'll also find clear lakes and streams, and granite outcroppings jutting into the landscape. There's plenty of hiking, biking, swimming, fishing, and other outdoor activities.
There are also several campground options nearby, so you can park your RV and explore Custer State Park for several days!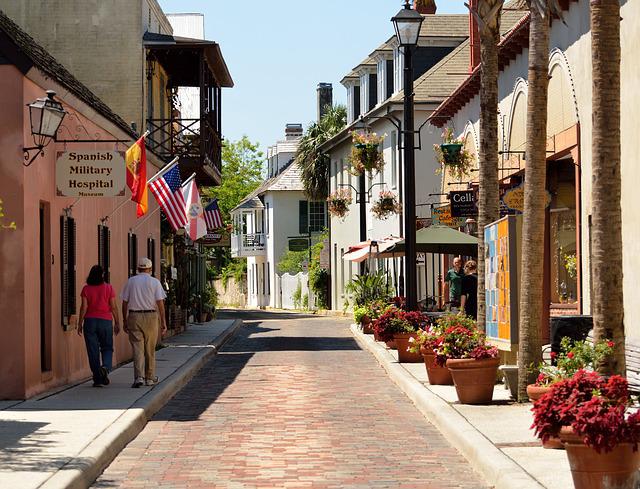 Although many Americans assume the country's oldest city must be in New England, it's actually St. Augustine, FL! This underrated vacation destination can get overlooked by travelers looking to head to Disney, or to the pristine, trendy beaches of southern Florida, but St. Augustine is a hidden gem filled with history and beauty.
St. Augustine is filled with Spanish colonial buildings, and even boasts a 17th-century castle. You can also visit the lighthouse and maritime museum, or just spend a day on the beach. There are plenty of campgrounds in the area, so St. Augustine is a great spot to spend several days!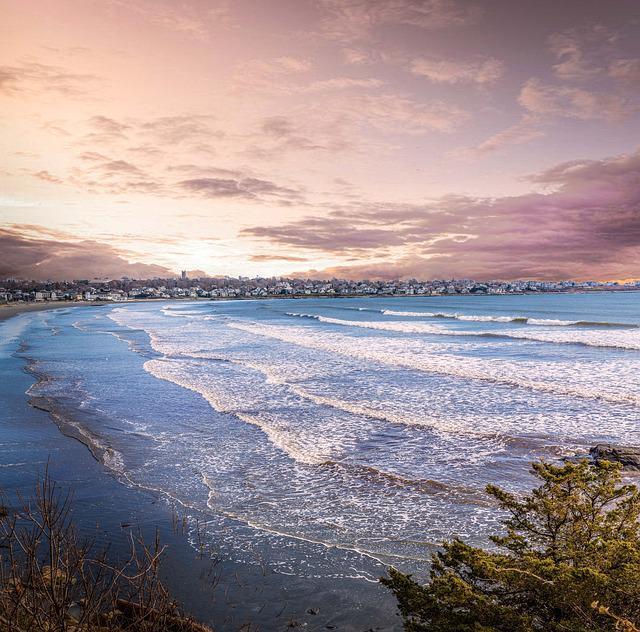 There are lots of New England seaside towns, but Newport, Rhode Island isn't one many people make their main destination! It's a cute little town, however, with mansions and plenty of beaches for combing. It's also not far from other New England towns of note – an hour and a half drive will get you to Boston, you can be in various Connecticut towns in under two hours, and you can be in Rhode Islands capital city in under an hour.
In Newport itself, visit Fort Adams State Park and the fort that was built in 1799. Head to the Sachuest Point National Wildlife Refuge, where you'll findNew England cottontail rabbits, harlequin ducks, salt marsh sparrows, and other animals. The Green Animals Topiary Gardens is a fun, whimsical stop and you can tour several local mansions as well.
Several campgrounds in the area mean you'll have plenty of options to stop and set up a base camp for a few days.
If you're looking for travel destinations in the U.S. this summer that are off the beaten path, and a little less visited than more popular spots, hopefully this list has given you some great ideas! If you're looking into an RV road trip, RVshare can help – be sure to check out their rental options for campers, vans, trailers, and more.