Travel Inspiration
August 31st, 2021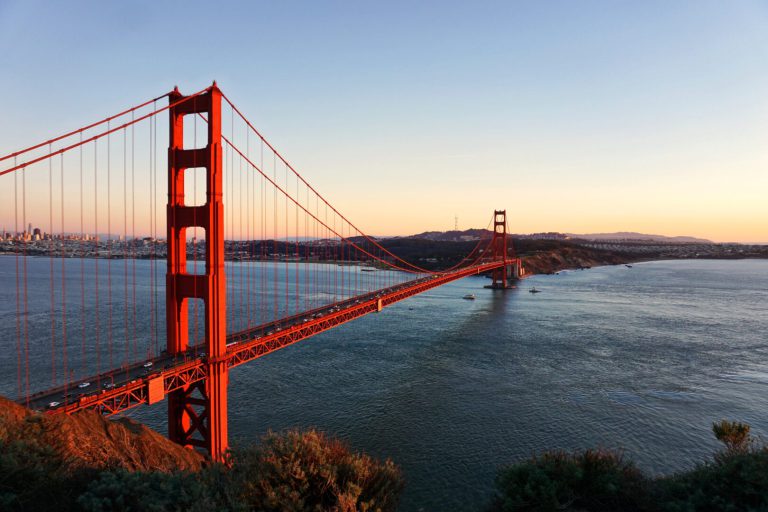 California's Bay Area is an excellent place to visit. From amazing shopping and dining to some seriously cool museums and outdoor adventures, you're sure to find plenty of awesome ways to fill your time while in the area. In fact, there's so much to do in the Bay Area, we wouldn't be surprised if planning an adventure to the place left some people feeling overwhelmed.
That is where this article comes into play.
Below, we've compiled all the best places to go and stay while in the San Francisco Bay Area. Pick and choose from this list and you really can't go wrong.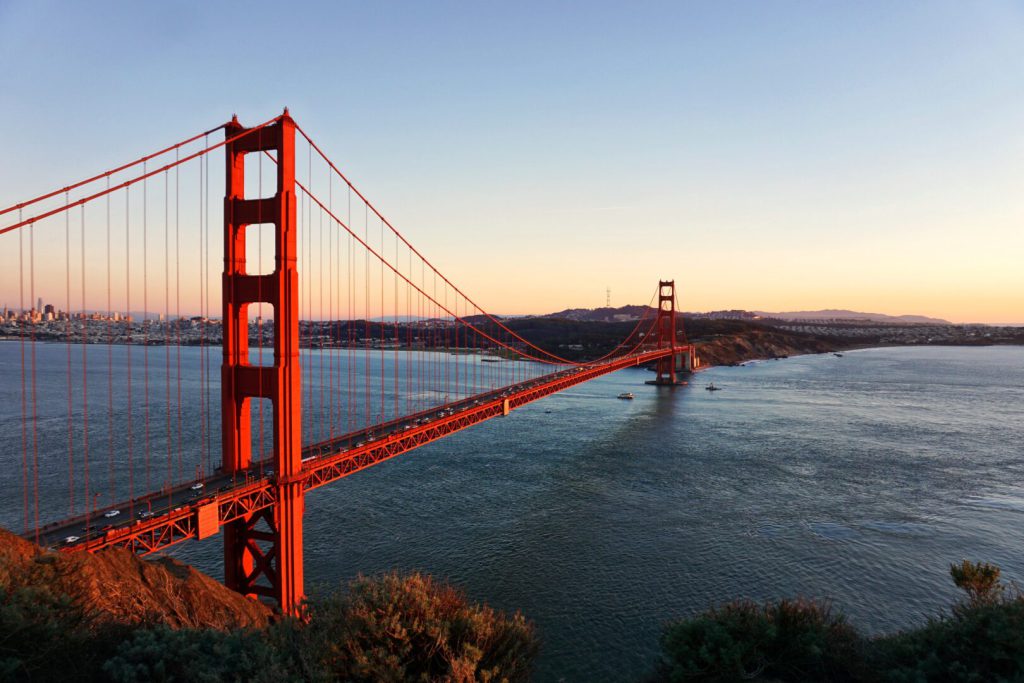 Where to Go in the Bay Area
Let's start by discussing the best things to see and do during Bay Area road trips. Amazing food, awesome shopping, great nightlife, fun museums, exciting outdoor experiences, and more await you in this amazing place. 
Dining and Shopping
Dining and shopping are great ways to fill time while on vacation. Lucky for you, San Francisco and the surrounding areas have plenty of unique shopping opportunities and more delicious food options than one could ever try in a single trip.
— Shopping —
Our favorite shopping spots are listed below. These are all 100% worth visiting, even if you have to take a short day trip to get there. Just be sure you have a well-stocked bank account first!
Union Square
San Francisco's Union Square is a shopper's heaven on earth. This pedestrian-friendly shopping district features beautiful historic architecture, plenty of big department stores, and lots of little gems down the neighborhood's alleyways.
The Japan Center
A super cool spot with tons of amazing and unique imports, The Japan Center in San Francisco is an excellent place to pick up some unusual, fun, and often useful products.
Mission District
Another San Francisco shopping spot that we love, the Mission District features lots of awesome thrift and vintage shopping alongside awesome shops like Mira Mira and Le Point.
Ferry Building Marketplace
A must-see for any visitor to San Francisco, the Ferry Building is a bustling marketplace that is chock-full of local businesses offering their wares. Delicious foods and beautiful products are around every corner in this building.
Rockridge
Located in Oakland, Rockridge is a favorite shopping district of many locals. This spot is home to lovely boutiques such as Hawthorn, as well as yummy food stops like Ramen Shop and Smitten Ice Cream.
Temescal
Another Oakland stop, Temescal Alley is a super cute spot that you've likely seen on social media, thanks to how photogenic it is. Here you'll find Ali Golden, the shop of Oakland's top designer. Other great stops include Crimson Horticultural Rarities, Mind's Eye Vintage, and Esqueleto.
Santana Row
Looking to shop for top designer brands and enjoy some outdoor dining? San Jose's Santana Row might be the spot for you. Here you'll find plenty of shopping and dining to fill a whole day and more.
San Jose Downtown Farmers Market
Fresh fruit and veggies—as well as plenty of other local food products—can be picked up at the San Jose Downtown Farmers Market, which is open May through November.
Gilman District
In Berkeley, the best shopping spot is the Gilman District. This is a newly-designated area in the northwest corner of Berkeley. It is home to such retailers as REI, SoccerPro, and The North Face. As far as food goes, don't miss the Funky Elephant!
Outlet Malls
Lastly, we must mention the Bay Area outlet malls, which are located in several different places and feature a huge number of retailers, as well as some excellent deals.
— Dining —
Of course, you will need to fuel your fun. This is where the hundreds of incredible eateries come into play. Not sure where to begin on your culinary adventure? Check out some of the amazing options below.
Brown Sugar Kitchen
West Oakland's Brown Sugar Kitchen serves up organic dishes inspired by Tanya Holland's African American heritage as well as her French culinary education.
Cheese Board Pizza
Looking for a good pizza? Cheese Board Pizza in Berkeley is the place to go. Not only will you be treated to an excellent pizza, you can also pick up some heavenly sourdough bread while you're at it.
Comal
In the mood for Mexican food? Head to Comal in downtown San Francisco. This relaxed yet trendy place serves up Mexican-influenced food that we just can't get enough of.
Fish
As you might imagine, the focus at Sausalito's Fish is…well, fish. Fresh, sustainably caught fish to be specific, and it is incredible. Enjoy this meal while overlooking the pier.
Hamburgers Sausalito
Another Sausalito spot, Hamburgers Sausalito serves up a mean burger. Yes, you will probably have to wait in line to dine at this tiny shop, but the organic Angus beef burger you'll receive in return is well worth the wait.
Ippuku
Japanese fare is the name of the game at Ippuku in downtown San Francisco. That said, the dining experience here is a bit different than what you'd find at a traditional sushi house. Here you'll enjoy a variety of sakés and some surprising and delicious food options.
La Note
La Note of San Francisco is another great pick. Here, you'll enjoy 19th-century provincial French food. Everything is filling and delicious, and the space is absolutely lovely.
Nightlife
Sometimes the day comes to an end, but you still want to have more fun. Fortunately, nightlife is round every corner in the Bay Area. The options below are some of our favorite things to do after dark when in or near San Francisco.
Alcatraz Night Tour
A tour of Alcatraz is a little bit creepy even in the daytime. Therefore, it should come as no surprise that a nighttime tour is a thrilling adventure that is perfect for anyone looking to have a good time.
Tonga Room Bar
A lively Tiki Bar located in San Francisco, Tonga Room Bar is the perfect tropical escape. A full Polynesian-inspired restaurant is available for those who'd like to eat during their visit, and the dance floor is always open.
Indoor Karting San Francisco
Okay, this one is a little silly, but sometimes you just want to act like a kid again. At Indoor Karting San Francisco, you can do just that—even late at night, if you go on Fridays or Saturdays. Hop in a go-kart and have a blast as you race around the track!
Urban Putt
Another one that might seem silly to some, a visit to Urban Putt is great fun for adults late at night. Yes, you will enjoy the indoor mini golf course, but you'll also appreciate the bar and the full restaurant.
Cobb's Comedy Club
Ready for some laughs? Cobb's Comedy Club is one of the best in San Francisco. Drinks are available during the shows here. Grab one and get ready for some great comedy!
The Independent
Live music is a great way to fill any night. If this is how you choose to spend your evening, we recommend a visit to The Independent. This San Francisco venue always has a good show to offer.
The Alley
A unique bar, The Alley in Oakland is a piano bar that's made to look like an alleyway someplace with nooks and crannies. Nightly karaoke centered around jazz standards and other old-timey songs make the place extra unique.
West Wind Capitol Drive-In
Want something a little more relaxing? The West Wind Capitol Drive-In in San Jose offers super laid back nighttime fun that you're sure to love. Be sure to grab some snacks before the show starts!
Jupiter
Those looking for nighttime fun in Berkeley should consider heading to Jupiter. This is the most popular beer garden in Berkeley, and once you see it you'll understand why. House-brewed beers, wood-fired pizza, and craft beers make this a real place to be.
Family Friendly
Planning a family trip? Not to worry, there is plenty to do with little ones in tow. In fact, we'd even go so far as to say a trip to the Bay Area is sometimes even better when you can share it with kids!
Below are our absolute favorite family-friendly attractions in the San Francisco Bay Area.
Aquarium of the Bay
Easily one of the best family-friendly attractions in the Bay Area, Aquarium of the Bay features all your favorite ocean animals. Get up close and personal with all kinds of fish and other sea creatures as you wander through this amazing place.
Exploratorium
Offering hands-on science adventures to people of all ages, the Exploratorium is one of those places the whole family can enjoy together. Learn how electricity works, what causes earthquakes, and much more.
California Academy of Sciences
Another fun science stop, the California Academy of Sciences has tons of exhibits that appeal to both kids and adults. The four-story rainforest room is a favorite, but the planetarium and aquarium are pretty great as well.
Cable Car Museum and Cable Cars
If there's any one thing that people think of when they think of San Francisco, it's cable cars. Therefore, it only makes sense to make time to see the cable car museum to learn about the history of these cars, as well as how they work. After you visit, be sure to ride a cable car to complete your experience.
Pier 39 Sea Lions
Pier 39 is a must-visit spot in San Francisco. There is a lot to see here, but our favorite thing to do is visit the sea lions. It's super cool to see these animals going about their day right in the middle of the city.
Seward Street Slides
Some of the coolest slides in the country can be found at Seward Mini Park in San Francisco. These are steep concrete slides that are built into the side of a hill. You will want to take cardboard to sit on!
Lombard Street
Lombard Street is one of those San Francisco attractions we feel everyone must check out at least once. This insanely steep road makes eight hairpin turns in a single block and is crazy to see and drive.
Adventure Playground
In Berkeley you'll find the Adventure Playground, a super cool play area that lets kids take charge. Here, children are given tools and materials and allowed to build and create their own little world of play.
California's Great America
Thrill seekers will love California's Great America in Santa Clara. This amazing theme park is owned by Cedar Fair and features some amazing coasters as well as plenty of kiddie and family rides, so everyone will have a great time during your visit.
The Tech Interactive
San Jose's The Tech Interactive is an amazing science and technology center that offers hands-on exhibits to teach visitors about the world around them. Like the Exploratorium, this museum is fun for people of all ages.
Children's Discovery Museum of San Jose
Those with teeny tiny travelers in tow will appreciate the amazing Children's Discovery Museum of San Jose. Here, kids can discover the natural world, create art, play with bubbles, and more.
Hiking and Outdoor Adventures
Absolutely no California road trip is complete without some awesome outdoor adventures. Lucky for you, there are tons of amazing outdoor spaces in the Bay Area. The list below includes some of our favorites, but if you have extra time, don't limit yourself only to this list.
Get on a SUP at Crown Memorial Beach in Alameda
Offering some of the warmest waters in the Bay Area, Crown Memorial Beach is a great place for a swim in the summer months, but we prefer taking a SUP (stand-up paddle board) out on this beautiful water.
Hike Montana Mountain in Pacifica
Pacifica is a beautiful place with several amazing hikes. One of our favorites is the Montana Mountain hike, which offers gorgeous views of the ocean.
Hike the Clementine Trail to Clark's Swimming Hole
Looking for a hike with a lovely reward at the end? The Clementine Trail to Clark's Swimming Hole is for you. The hike itself is lovely, and the swimming hole at the end gives you the perfect way to cool off.
Explore Point Reyes National Seashore
Point Reyes National Seashore is an incredible place that needs to be explored. Check out one of the only waterfalls in the country that empties into the ocean, go for a seaside hike, and more.
Kayak on the Sea in Capitola
Kayaking is fun no matter where you do it. That said, kayaking in Capitola is especially exciting. Capitola is a beautiful little village with a European flair, and paddling with the colorful Mediterranean-style cottages in view is fantastic.
Ride Horses at Mar Vista Stables
Horseback riding is another outdoor adventure that we enjoy no matter where we are. That said, we especially love riding with Mar Vista Stables and taking in the lovely views of the area.
Try Kitesurfing at Kite the Bay
Kitesurfing is an incredibly popular activity in the San Francisco Bay. Why not try your hand at this unique and exciting sport?
Climb Mount Diablo
A visit to Mount Diablo should be on every Bay Area visitor's bucket list. In fact, we think everyone should try climbing this beauty as well. You'll be rewarded with some pretty amazing views.
Go Zip-lining with Mount Hermon Adventures
While you're spending time outside, why not get a birds-eye view of the area by going on a zipline adventure? Mount Hermon Adventures will get you all set up for an amazing experience you won't soon forget.
Catch a Wave
Surfing is a popular California activity, and surf lessons can be found in various locations in and near the Bay Area. If you've always wanted to try surfing, this trip might be your chance!
Hike Through Muir Woods
Of course, no trip to the Bay Area is complete without a visit to Muir Woods. This incredible spot features old growth coastal redwoods that tower above even the tallest person, reminding us all of the beauty, strength, and enormity of nature.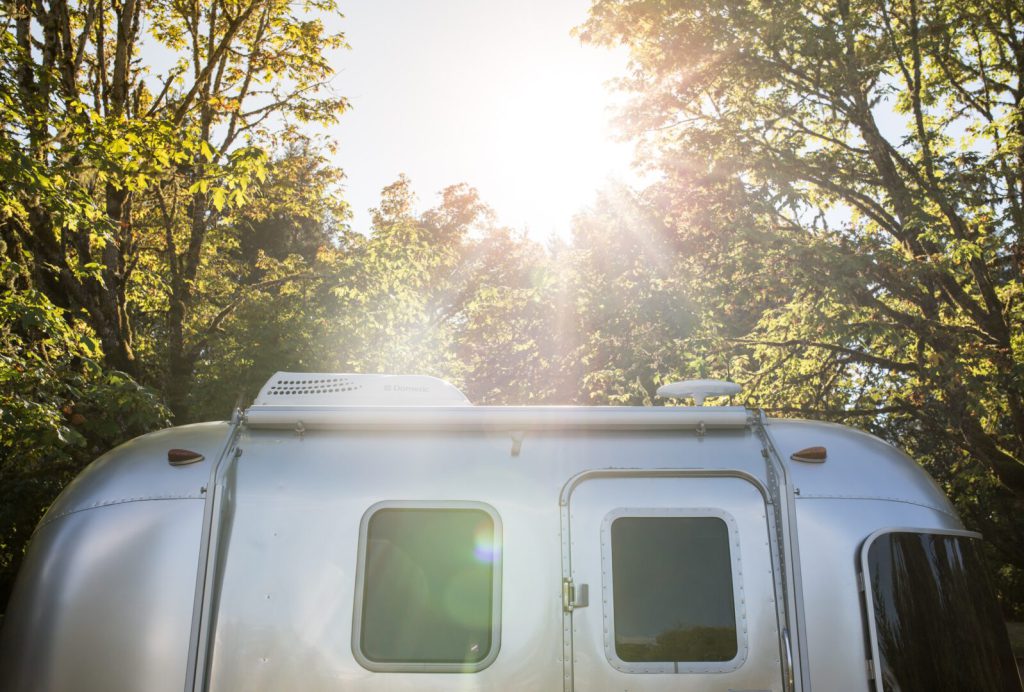 RV Campgrounds Near the Bay Area
Clearly, you will need someplace to rest at the end of each adventurous day in the Bay Area. For this, we highly recommend an RV rental Bay Area which will allow you to see the entirety of the Bay Area while always keeping the comforts of home with you.
Wondering where you'd park an RV rental Bay Area, CA? There are tons of great RV park choices!
San Francisco RV Parks
San Francisco RV Resort
Located right on the shore of the Pacific Ocean, the views you can get from this park are incredible. Be sure to go tidepooling and enjoy the onsite hot tub while you're there!
Marin RV Park
Just 10 miles north of the Golden Gate Bridge, Marin RV Park puts you close to the city without being right in the middle of the hustle and bustle.
See more San Francisco RV parks here.
Oakland RV Parks
Pillar Point RV Park
This park is within walking distance of spots where you can surf, paddleboard, or kayak. It is located right on Half Moon Bay, and guests will love the nearby seafood restaurants.
See more Oakland RV parks here.
San Jose RV Parks
Coyote Valley RV Resort
Scheduled activities ensure nobody is ever bored at this RV park. Of course, because you're so close to the city, you can always head to San Jose for some fun too. Guests love the amenities such as ping-pong, horseshoes, and a fitness center.
See more San Jose RV parks here.
Berkeley RV Parks
Novato RV Park
People love the affordable rates at Novato RV Park. Of course, the location is pretty great as well, and easy access to groceries and other needs is a nice benefit.
See more Berkeley RV parks here.
Daly City RV Parks
Candlestick RV Park
Candlestick park was once home to the 49ers and San Francisco Giants. Now it serves as a home base for RVers looking to explore the area. We love the great rates here, as well as the easy access to Highway 101.
See more Daly City RV parks here.
Hayward RV Parks
Treasure Island RV Park
While most people who stay at Treasure Island RV Park are there for the long term, the park does allow short-term visits as well, and many enjoy vacationing there. Everything you need is nearby, and access to public transportation is easy.
See more Hayward RV parks here.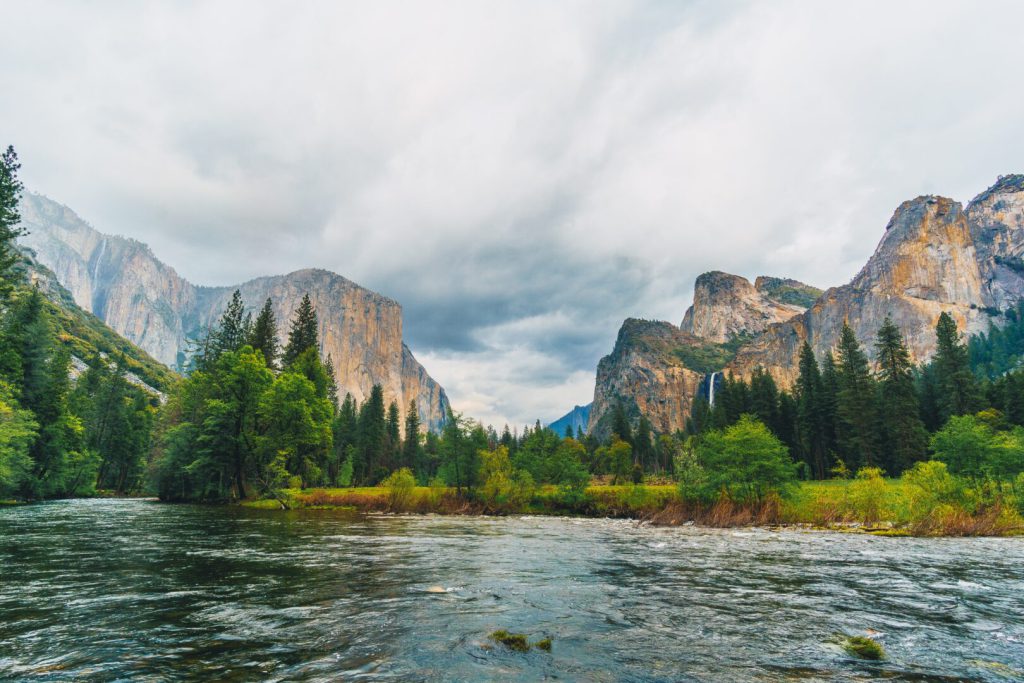 Road Trips from the Bay Area
Looking to explore even more of California in your luxury RV rental Bay Area? These awesome day road trips from Bay Area are just the thing. Each one will provide you with a day full of adventure but still allow you to return to the Bay Area when nighttime comes around.
Day Trips
Hoping to check out a nearby town? Try one of the following options for plenty of fun that isn't too far away.
Sacramento
Sacramento is a wonderful place to visit. We highly recommend a stop at the California State Railroad Museum, as well as the Crocker Art Museum. Of course, seeing the California State Capitol Museum is a great choice as well.
Santa Cruz
The Santa Cruz Beach Boardwalk is the perfect place to spend a summer day. Other great Santa Cruz attractions include Natural Bridges State Park, as well as the unique Santa Cruz Surfing Museum.
Modesto
Museum lovers will appreciate the Great Valley Museum in Modesto, as well as the McHenry Museum there. After your museum visit(s), be sure to stop at one of the many wonderful Modesto eateries such as Phoenix Noodle House or Picasso's Deli and Art.
Fresno
If you take a day trip to Fresno, we highly recommend making a stop at Forestiere Underground Gardens. Those with kids might also want to consider spending some time at Fresno Chaffee Zoo or island Waterpark before heading home.
Santa Rosa
In Santa Rosa, Peanuts/Charlie Brown fans will want to make a stop at the Charles M. Schulz Museum and Research Center. Meanwhile, those who enjoy wine should check out the Kendall-Jackson Wine Estate and Gardens.
National Parks
National parks make for great day trips, and there are several near the Bay Area that one could drive to fairly quickly. Check out the options below to see if one might be for you.
Yosemite National Park
One of the most popular national parks in the country, Yosemite is one California attraction you won't want to miss. The breathtaking views this park has to offer are unlike anything else you will ever see.
Pinnacles National Park
Looking for an excellent day trip hike? We recommend Pinnacles. This beautiful national park features some seriously cool trails that take you right through caves, including several caves that bats call home.
Sequoia National Park
Sequoia National Park is one of our very favorites. Here, you'll see the biggest trees in the world, as well as some incredible views. If you drive to the top of the mountain, you may also be treated to a bit of snow, even in the warmer months.
Kings Canyon National Park
Located right next door to Sequoia, Kings Canyon is also incredible. Here, you'll see more Sequoia trees, find lovely hiking trails, check out awesome falls, and more.
Want even more ideas from things to do and see during your Bay Area road trip? Check out these local travel guides for San Francisco, Oakland, and San Jose.