RV Owners
Last updated on November 10th, 2022. Originally published on August 16th, 2020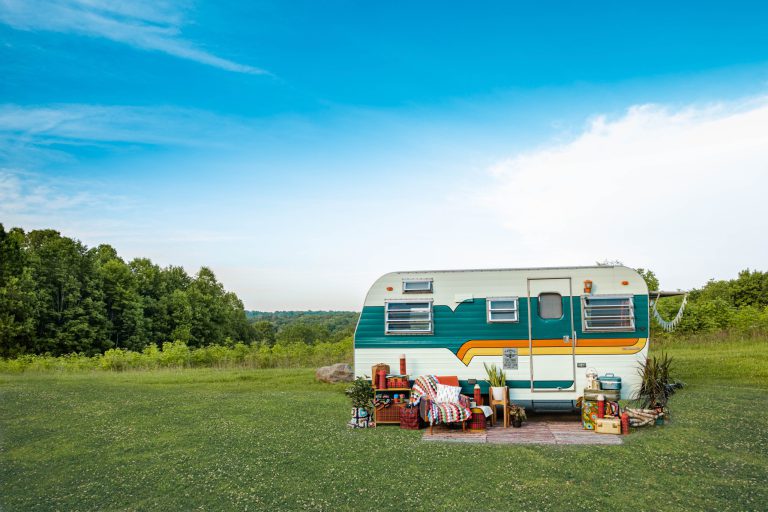 Top 6 Reasons People Don't Rent Their RVs
If you own an RV, there's a pretty good chance you don't use it as often as you would like. Sure, you might take a couple of big trips a year, and you might even take it out a couple of times a month on weekends, but if you're like the vast majority of RV owners, your motorhome or trailer probably sits in storage a lot of the time.
For this reason, it just makes sense to rent your RV out.
Renting your RV ensures it is being enjoyed more often. It also allows you to make a few extra bucks. In fact, many people will actually pay for their RVs by renting them out, and others are able to make a real living off of their RV rental businesses.
Still, many other RV owners make the decision to avoid renting their rigs. Why is this? Why don't people rent their RVs?
Reasons People Don't Rent Their RVs
There are actually a number of reasons a person might want to avoid renting their RV. That said, RVshare does an excellent job of both addressing these concerns and ensuring all owners are well taken care of.
In this section, we will discuss common reasons people don't rent their RVs, as well as the ways RVshare can help.
Insurance Concerns
Most of the regular RV insurance policies out there will not cover your RV should it be damaged while out on a rental. Not only that, these policies won't protect you should your renter injure themselves or someone else while driving your RV.
This means finding special insurance coverage—a shopping process that can be hard to navigate. Besides, these insurance policies tend to be very expensive. This leads many RV owners to shy away from the idea of renting their rigs.
RVshare takes the work out of insuring a rental RV. Each and every RV rented through the platform is covered by RVshare's rental insurance policy. The liability policy offers $1,000,000 in liability coverage, and the comprehensive-and-collision policy offers up to $300,000 in damage coverage.
The RVshare Protection Plan covers RVs that are 15 years old or newer with a stated value of $300,000 or less. If your RV is older than 15 years, liability-only coverage will be activated on your RV and provides renters with liability-only coverage for the length of their trip.
Fear of Damage
Besides insurance concerns, many RV owners often fear that their rig will be damaged while out with a renter. This is not an unusual concern. After all, you took the time to find the perfect RV for your family, you work hard to maintain that RV, and you pay a lot of money every month to call it your own. This can make watching another person drive off with your tiny home-on-wheels difficult.
All that said, as long as you're renting through the RVshare platform, this isn't really something you need to worry about. The aforementioned insurance (as well as the security deposit) will take care of accidental damage, and the vast majority of renters who use the RVshare platform are respectful and happy to care for your RV while they use it.
Scam Worries
Damage is one thing, but what if a renter is out to scam you? Some RV owners express this concern, saying they're worried their RV could be stolen. Others feel like they could be scammed earlier in the process when dealing with money online or sharing personal information.
The truth? You're very unlikely to be scammed when using RVshare. All personal information is very secure, and you shouldn't have to share anything that could be used to scam a person. As long as you vet your renters carefully, there is very little chance that your RV will just go missing, but even if that were to happen, RVshare would have your back, and those with comprehensive insurance would receive full compensation.
If you're really worried about your RV not coming home, you can also install a GPS in the motorhome or trailer so you can track it wherever it goes.
Privacy Fears
In the same vein as the scam concerns mentioned above, some people also feel uncomfortable sharing their information for safety reasons. They feel that giving out their name and home address could be inviting crimes to their home, or sharing the storage location of their RV might give someone an opportunity to break into the rig.
Fortunately, as mentioned before, any private information shared is 100% secure on the RVshare platform. We also mentioned that you shouldn't need to share any information with renters that could be used to scam a person.
You will, of course, need to meet the renter somewhere, but this can be done in a public place, meaning your address and RV storage location do not need to be shared.
Lack of Knowledge
For some, the biggest problem with running an RV rental business is simply that they have no idea where to begin or how to keep a business going. Where do they advertise? How do they take payments? How do they ensure they do all of this safely and correctly?
Fortunately, RVshare takes all the guesswork out of the equation. Our platform makes it incredibly easy for an RV owner to jump into the world of owning a business, even with absolutely no experience. From listing your RV to booking your hundredth customer, RVshare is by your side through it all.
Time Constraints
The final reason on our list is that an RV owner simply doesn't have enough time to run an RV rental business. In today's busy world, this is totally understandable. Juggling work, family life, and friends is quite enough, so why would you add something like a business to your plate?
The thing is, running an RV rental business through RVshare is nothing like running a business on your own. RVshare makes getting started super easy, makes sure your RV is taken care of, and helps connect you with the kinds of customers you can trust with your little vacation home. This means running an RVshare rental business requires much less time than running nearly any other business.
Sure, you will still have to answer inquiries, clean your RV between rentals, and meet your renters for delivery, but RVshare does a huge portion of the heavy lifting, helping make it possible to run a rental business while also keeping up with your everyday life.
Bottom Line Perks of Listing With RVshare
As you can see, while there are many reasons not to start an RV rental business all on your own, there aren't any great reasons not to jump in and start a business with RVshare by your side! RVshare provides a solution to all the concerns listed above in addition to:
Earning Potential
RVshare owners make an average of $16,000 annually on their RVs.
Access to Nationwide Network of Renters
When you list your RV on RVshare, you get connected with millions of potential renters nationwide.
One-on-One Rental Coaching
We provide one-on-one training and coaching with our team of rental experts. They will help you rent out your RV and assist with setting up your listing, answering any questions you may have, and offering guidance to help you be as successful as possible. Contact a rental coach at (888) 482-0234.
Community of RV Owners
You can join our exclusive Facebook community where we share updates to our platform and get your feedback, in addition to providing a space for owners to connect and share ideas and tips.
Why not list your RV today? You might be surprised by just how successful your business venture can be!