RV Owners
Last updated on July 12th, 2022. Originally published on June 8th, 2020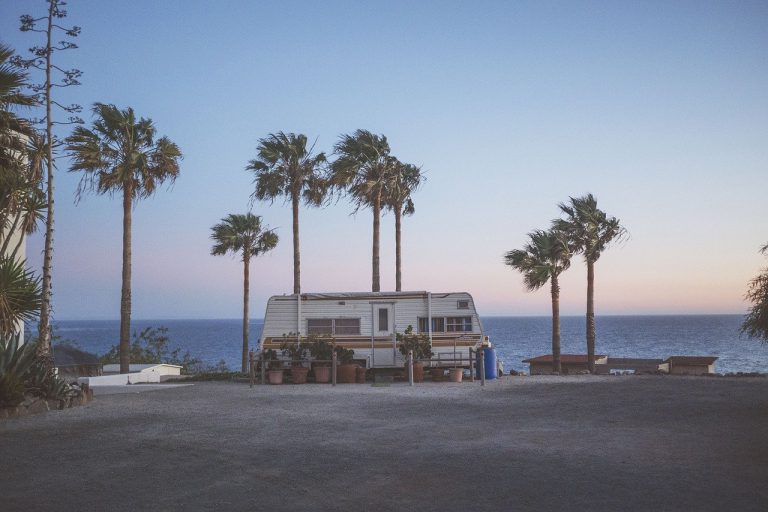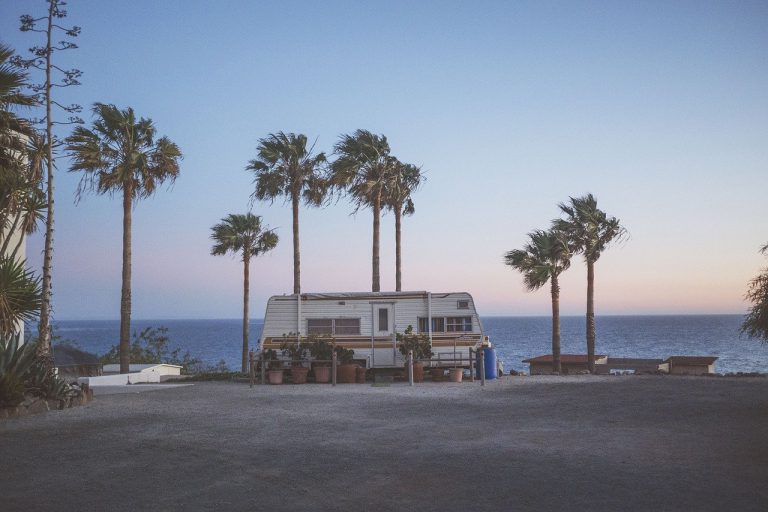 If you're an RV owner who's been considering starting an RV rental business of your own for a while now, this may be the moment you were waiting for. While the outbreak of COVID-19 has been, of course, devastating on many levels, it has led to an unprecedented surge in RV rental demand… which means you could turn a tidy profit this summer by renting out your own rig.
Of course, if you've never done it before, the prospect of becoming a one-man (or -woman) RV rental business could be daunting. "How much can I make by renting out my RV?" you might be wondering. "And how do I get my listing in front of enough eyeballs to make it worthwhile?"
Fortunately, you've come to the right place. RVshare is one of the largest peer-to-peer RV rental networks in the United States, and by-owner RV rentals are literally our bread and butter. In this post, we'll walk you through what you need to know to start making money by renting out your RV, even with (or perhaps even because of) the specter of the pandemic.
Why Summer is the Time to Rent Out Your RV
So, before we dig into the how, let's talk about the why — and particularly why RIGHT NOW is the moment to start renting out your RV. Although the travel industry took a hit after the pandemic was first announced and begun spreading, it's also true that RVing, in particular, has emerged as the top way to travel in our post-COVID world.
Why the Surge in RV Demand
Why has the RV industry come out on top in the wake of the pandemic? Well, for one thing, it's a whole lot easier to maintain social distancing guidelines and quarantining behavior when you're literally traveling with your own accommodations. Rather than having to rely on hotels, restaurants, and gas station bathrooms, RVers have private digs that they can be reasonably confident are clean, safe, and sanitary.
Second of all, any kind of road trip is far preferable to flying in a plane, given the close quarters required to do so. Now that we're all much more aware of the space we're sharing and the air we're breathing, the open highway feels a lot more liberating… and an RV is the most comfortable way to get around the country.
Furthermore, RVing is the perfect combination of creature comforts and wilderness access, allowing you to choose between developed campsites and deeper woods, off-grid experiences.
Indeed, all these factors together forecast that RV owners are in the perfect position to profit from a surging demand for RV rental vehicles this summer.
So… how can you jump on board that gravy train? So glad you asked.
Earn Income Renting Out Your RV
So how exactly do RV rentals by owner work? How do you set the price to rent an RV, and what overhead and other considerations go into the overall process?
Here at RVshare, we make it really simple to start earning money by renting out your own private RV.
Even in Pre-COVID times, did you know that most privately-owned RVs sit empty in their owners' driveways for about 90% of the year? That means you're spending a lot of money, from vehicle payments to insurance to maintenance, in order to maintain a rig that just isn't doing anything (and worse, is actively depreciating as it sits there). Renting out your RV to fellow travelers gives you the opportunity to put your RV to work for you, which can help it pay for itself and even create some extra income you can put towards your own adventures — or bills, or whatever else needs to be paid. And when you list with RVshare, the process is simple, safe, and affordable. Here's what you need to know.
RVshare is the first and largest peer-to-peer RV rental marketplace. Our owners list rigs of all shapes, sizes, and footprints all across the country. And part of the reason our platform is so popular is because we make it downright easy to get started. We'll even give you one-on-one RV rental coaching to ensure you're taking every step possible to ensure a successful rental experience.
Why You Should Rent Out Your RV on RVshare
Why rent with RVshare rather than simply listing your rig for rent on Craigslist — or parking it out front and slapping a "for rent" sign in the window? Well, our easy-to-use platform takes care of all the logistics and footwork to ensure you stay safe, secure, and in control throughout the process. You get to set the rental price and also designate other rules and expectations, such as whether or not pets are allowed. And RVshare backs your eligible rental vehicle with A-rated insurance coverage at no additional cost to you, the owner. That way, you don't have to spend the entire rental period biting your nails and wondering, what if?
Furthermore, by processing all communications, payments, and other transactions through our platform, you can ensure your sensitive information stays safe and secure… while also benefiting from our large network which will provide far more marketing coverage than a Craigslist ad might. There are no upfront fees for any of these services, though you'll pay RVshare a commission to cover the cost of running the site when your vehicle actually gets booked. (You can view your commission rate, which is based on a variety of factors and is negotiable, under the "RVshare Fees" tab in your owner dashboard.)
Tips on Getting the Most Out of Your Listing
While RVshare takes care of a lot of the basic logistics of RV rental, it's true that as an owner you have some responsibilities and actions to take to ensure your renters are pleased with their rental experience — which makes it a lot more likely that you'll get repeat customers, too! From ensuring your listing is comprehensive and descriptive, including lots of high-quality pictures, to welcoming your renters aboard with a gift basket or guidebook, there are plenty of ways to ensure your RV rental stands out from the rest. Fortunately, we've written a ton of great content aimed at RV owners looking to start renting their vehicles. Check out the following posts to get you started.
Take Extra Care to Keep Your Rig Clean!
Of course, in the age of the coronavirus, making your RV shine is about more than just keeping renters happy — it's about their physical safety, too. The CDC has released some cleaning guidelines to help ensure a space is totally disinfected and free of the virus, including going over both hard and porous surfaces with a fine-tooth comb between each and every renter. Click here for more information on thoroughly cleaning your rental RV to CDC coronavirus guidelines.
Becoming part of our RVshare rental family is rewarding both monetarily and personally, and we can't wait to have you on board!