Renting an RV
May 19th, 2020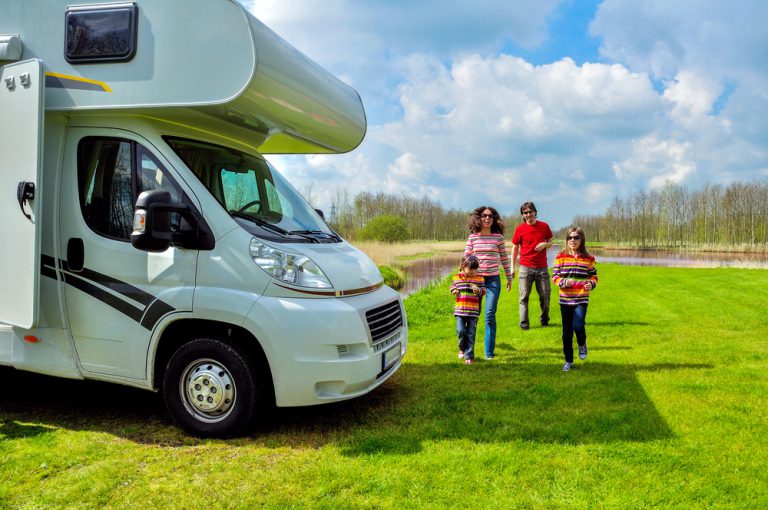 Did you know that every RV on RVshare is independently owned and operated? Each RV owner on our site runs their listings like a small business. That's right – when you rent off our site, you not only get to experience RVing, but you're also supporting a local business owner!
About RVshare
In 2012, our co-founder Mark and his wife Rachel bought an RV to travel the country for their honeymoon. Not only did the RV allow them to see the country in a whole new way, it gave them the freedom to go at their own pace.
Once the newlyweds returned home, they realized their RV would sit unused for the majority of the year, yet they still had all of the expenses of RV ownership. Mark discovered that renting out his RV was an opportunity to not only offset the costs of his RV, but also a way to share all the perks of RVing with people who weren't sure if they wanted to own one.
After trying to rent it out, Mark learned that there was no ideal platform to support the idea. After doing more research he discovered the untapped market of peer-to-peer RV rentals.
Fast forward to today. RVshare is the world's first and largest peer-to-peer RV rental marketplace, with more than 100,000 RVs to rent across the country. With thousands of satisfied customers and a broad inventory ranging from travel trailers to luxury motorhomes, we have the perfect RV for your vacation, tailgate, or temporary lodging needs.
How RVshare Works 
Like our founder realized, the average family's RV will sit unused for approximately 90% of the year. That's a long time for an investment like an RV to go unused! Families everywhere want to experience RVing but may not have the means or interest in owning an RV. RVshare solves both of these issues by bringing renters and owners together! 
We're helping to create the world's first fleet of RV entrepreneurs. RV Owners can list their personal RVs on our site to rent out when not in use. With the RVshare platform, owners can list their RVs for renters to find. They can customize their listing in order to highlight what makes their RV special, why they love it, and any amenities included. Our RV Owners are able to set their own rates and requirements and are empowered to run their listings like a small business!
Our platform provides a secure place for the rental transaction as well as a safe way for renters and owners to communicate with each other. 
Ready to book an RV trip?
Travel has definitely taken a hit in 2020 due to the coronavirus. But this pandemic won't last forever, and it's important to look to the (brighter) future. According to a recent survey of our travelers, 77 percent are looking to make travel plans within the next three months*. While the rush back to airports or hotels in busy cities may take a little more time, many will turn to RV travel. Renting an RV is the ideal way to travel to not only avoid large groups, but a way to escape into nature and spend time outdoors; whether it's hiking your favorite trails, reading a book next to the lake, or cozying up around a campfire.
If you're looking to get out on the road and support a small business owner, consider renting an RV through RVshare. And be sure to leave a review after your trip! Get started with great resources below or reach out to us online or by phone 1-888-482-0234 for assistance – we're here to help!
Are you an RV owner not currently on our site? Read through these FAQs to learn about why you should consider listing your vehicle and page through just a sampling of resources we provide to our Owners!
*Source: RVshare Travel Sentiment Survey, April 2020