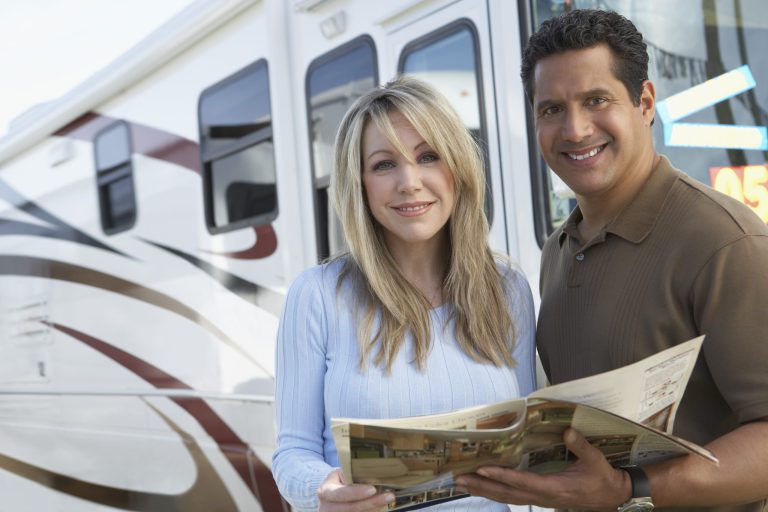 Did you know that May is Small Business Month!? We sure do, and we want to help support the success of your small business!
Creating and maintaining your RV listings through our platform is important, so our goal is not only to attract renters to your listings, but to also share helpful RV Owner educational tools and resources to help you create the best listing and rental experience possible!
Although the travel agency took a hit due to the COVID-19 crisis, we are finding that people are more hesitant to travel by plane, and lodge in hotels. This makes RVing a great option! According to a recent survey of our travelers, 77 percent are looking to make travel plans within the next three months, and 78 percent of those surveyed stated they will visit a drivable destination* Learn more here about current travel trends.
Come Out On Top! How To Be Prepared
While we market to renters and encourage them to support their local small RV businesses, we compiled some helpful resources to ensure you are prepared for what could be the most popular travel trend of the year!
Owner Toolkit
Did you know we have a website created specifically for RV owners? Our Owner Toolkit is a "one-stop shop" covering topics such as:
Tips and Resources:
Also included is a 2020 Product Updates tab, as well as an Explore RVshare tab which directs you to our Blog Page, RVshare in the News, and our Help Center.
Help Center
Speaking of our Help Center, do you have a question or concern you haven't been able to find a solution to? Click here to visit our Help Center website, where we try to answer a lot of our owners' most common questions. 
If you are not able to find answers to your questions, located at the bottom right-hand corner is a Live Chat feature where you can chat with our Customer Support agents 24 hours a day, 7 days a week. They will be able to assist you further in a timely manner so you can go on your way!
Helpful Blog Articles
Our RVshare Blog holds numerous informative articles when it comes to RVs, and how to market to renters. We even have a section of the blog dedicated to business success. Here are examples that will hopefully give you a better insight on how to make the renting experience smooth and successful!
Cleaning Tips
As the COVID-19 concerns continue, especially while traveling, cleaning has become a huge concern. Many owners already include a cleaning fee, or provide coverage in their own professional cleaning.
Here you can follow the recommended CDC guidelines and learn how you can keep your RV clean while renting to others.
If you would like to add a cleaning fee onto your listing, you can do so by going to your RVshare Owner Dashboard > Listings > Edit Listing > Rates
Your RVshare Account
It all starts with your Dashboard and Listing page. Visit your Dashboard today to ensure your calendar is up to date, the RV Listing has a thorough and eye-catching description and photos, your fees are added, and all your settings are completed and saved.
We are here to support you, and care a lot about your success with your small business. If you ever have questions or need assistance, please contact our Customer Support team.
Customer Support Availability:
Phone: 888-482-0234 25/7
Webform: https://help-rvshare.force.com/s/contactsupport
Live Chat: Conveniently located on every page of the platform 24/7
RVshare Perks
Good Sam Club
Our friends at Good Sam Club want to offer you priority maintenance appointments at select Camping World locations. You will receive a VIP phone number that will allow you to book maintenance appointments faster and easier. If you are already a Good Sam member, you can still utilize the phone line for priority appointments.
To schedule your maintenance, please call  1-800-235-3337 ext. 1280. The line is active Monday-Saturday 9am-5pm PST.
The participating Camping World locations include:
La Mirada, CA

San Marcos, CA

San Bernardino, CA

San Martin, CA

Wilsonville, OR

Belleville, MI

Fife, WA

Henderson, NV

Ft Worth, TX

Hammond, LA

Winchester, VA
Learn more about Good Sam Club benefits, such as camping discounts and fuel and retail savings.
FleetSharp
RVshare has partnered with FleetSharp to offer you an easy and affordable way to monitor your RV. This software allows you to track your RV's location, monitor driver behavior, and keep an eye on the maintenance health of your RV all from your computer or cell phone, no matter where it may be.
Easy-to-use tracking for single RVs or fleets

Set up custom alerts

Get maintenance reminders and check engine alerts

Guard against costly theft

Low monthly cost and free or discounted hardware for RVshare customers
With this partnership comes free shipping and hardware! Use code RVFREE when you order. (Free hardware with 3 year contract)
*Source: RVshare Travel Sentiment Survey, April 2020