Travel Inspiration
August 18th, 2019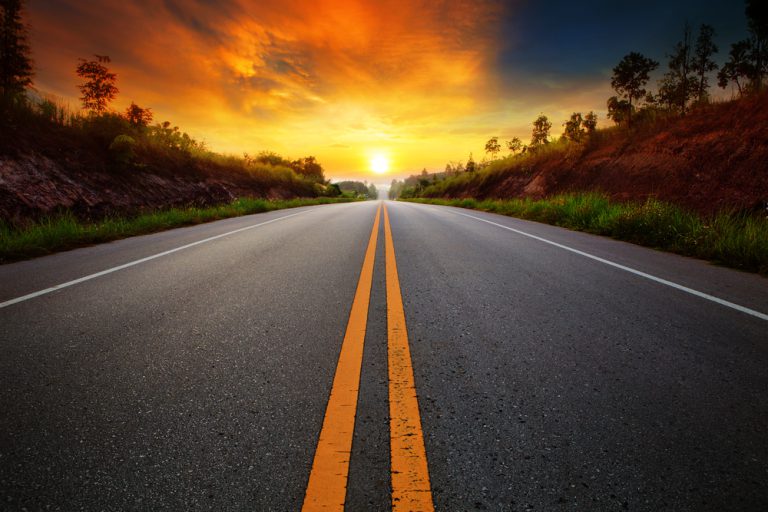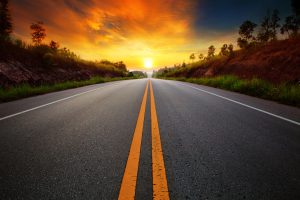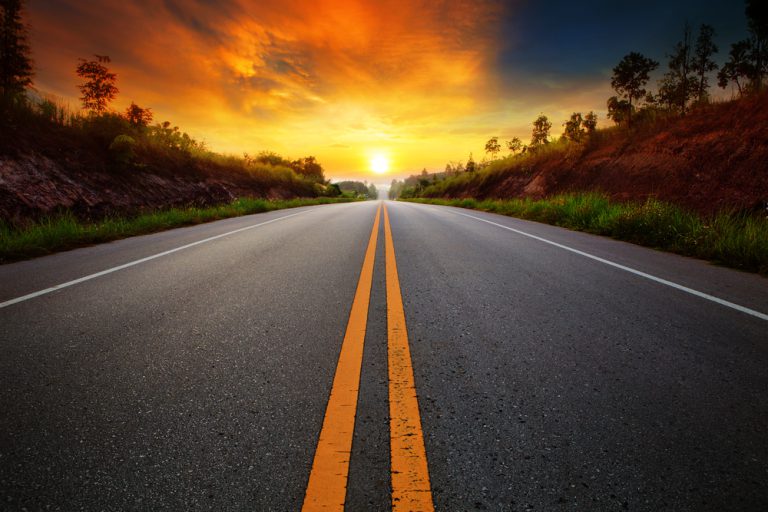 Whether you're an RV old-timer or still living that tent camping life, one thing's for sure: summertime means travel time for many Americans, thanks to the combination of mild weather, long days, and the kids' freedom from school.
But just because the kids are free doesn't necessarily mean mom and dad are. Not everybody can get the time off work required to take a lengthy, cross-country summer road trip… but that doesn't mean you want to skip summer vacation entirely, either!
Fortunately, summer is the perfect time to extend a plain old weekend into a three-day adventure, all without having to push the boundaries of your PTO. No matter where in the country you call home, we we guarantee there's something beautiful to see in a single day's drive.
Here are a few quick summer road trips to consider if you don't have too much travel time (or budget) to spare.
Weekend Road Trips
Wondering, "How do I find the best weekend road trips near me?"
Here are our recommendations for taking a killer summer road trip — in a flash.
Staying at a State Park
Sometimes, staying at a state park makes for one of the best weekend road trips imaginable. It's close-by, affordable, and often packs a punch in the way of amenities… even at bargain-basement prices!
We've been to state parks that offer full hookups, temperature-controlled bath houses, and all manner of other features for much less than the resort-style campgrounds you usually need to visit to find those amenities. Better yet, no matter what part of the country you call home, there's bound to be a state park in your area just waiting to host your summer road trip — but here are a few at the top of our list.
1. Fall Creek Falls State Park, Tennessee
One of the largest and most-visited state parks in Tennessee, it's no wonder Fall Creek Falls is so popular. There's the stunning namesake cascade to consider, of course… but it's also home to a wide variety of other fun diversions, including a challenging canopy course, a putting green, and a generous campground that can accommodate rigs of up to 65 feet in length.
The park also hosts a variety of organized events and activities suited to visitors of all ages and activity levels. In short, if you live anywhere near McMinnville, Tennessee and this state park isn't on your radar, you should put it there… stat!
Click here to see RVshare rentals near Fall Creek Falls State Park in Tennessee.
2. Cheyenne Mountain State Park, Colorado
Local Coloradans know that the national parks are a big no-go during the touristy summer season. But fortunately, this colorful state has more than enough natural beauty to please everyone… and choosing a state park over one with the national designation can go a long way toward ensuring your trip is actually enjoyable!
Cheyenne Mountain State Park lies just south of downtown Colorado Springs, Colorado, which is already a worthy destination with its Garden of the Gods and other fun and beautiful diversions. Try your hand (er, foot?) at the Manitou Incline, or just kick back and enjoy the sunset over those strange red rock formations.
But no matter what you do, save some time and energy to explore the state park itself, which offers more than 50 full-hookup sites that are RV-friendly, not to mention an archery range, equestrian facilities, and a worthy hiking trail network in its own right. There's no shortage of beauty to see and scale, even if you don't quite make it to the top of the namesake mountain… one of the best-known foot trails covers 17 miles round trip, so you'd be forgiven for skipping it.
Click here to see RVshare rentals near Cheyenne Mountain State Park in Colorado.
3. Huntsville State Park, Texas
Whether you're a Houstonite looking for an out or someone coming from further afield, Huntsville State Park offers beautiful campgrounds with ample tree coverage, as well as a wide and beautiful waterfront that's perfect for fishing, paddling, or swimming. It's only an hour or so outside of Houston, so it's very accessible for urbanites — not to mention those who live a bit further north in Dallas or Fort Worth.
(Do be careful of alligators, though; this is the salty south, after all, and they were here first!)
Click here to see RVshare rentals near Huntsville State Park in Texas.
Beach Road Trip Destinations
Here are some more fun summer road trips to consider!
Going Down the Shore
If you're on the east coast, you absolutely have to take a summer road trip out to the beach. No matter where you are on the eastern seaboard, you're lucky enough to have some world-class sandscapes within an easy day's drive, and there's nothing like cooling off from the July and August humidity by taking a cool dip in the ocean.
Beach road trips are often the most fun summer road trips for the whole family to remember, because they combine so many of the awesome hallmarks of summer. Ice cream along the boardwalk, dipping your toes in the sand, enjoying the sun and salt in your swimsuit… honestly, what could be better? It's also a great opportunity to catch up with all those novels you've been saving by your bedside throughout the winter. Or maybe you'd rather enjoy a thrilling ride on a Ferris wheel or indulging in cotton candy. It's all possible at the beach!
Here are a few quick beach road trips to consider, depending on where in the country you're starting from.
4. Galveston, Texas
Looking for all the fun of the Santa Monica pier without the Santa Monica prices — or the drive all the way out to California? Texas's favorite Gulf Coast town has a whole lot to offer as far as family fun, from its historic Pleasure Pier to the aquarium and amusement park at Moody Gardens. Plus, it's easily accessible to a whole range of folks who call the southeast their home!
Click here to see RVshare rentals near Galveston, Texas.
5. The Outer Banks, North Carolina
Historic lighthouses, stunning sand dunes, and — yes — wild ponies. If you want to bring your beach trip to a whole 'nother level, we highly recommend the Outer Banks of North Carolina.
What's more, there are a ton of amazing campgrounds to choose from all along these barrier islands, including both resort-style, developed spots like the Cape Hatteras KOA as well as more basic, affordable options. The Outer Banks is a great trip for North Carolinians from all over the state, not to mention other southerners who live within a stone's throw of this stunning seaside.
Click here to see RVshare rentals near the Outer Banks of North Carolina. 
How to Plan Short Road Trips
"But none of these short road trips are near me," you may be thinking. And unfortunately, we don't have room to list every state park or seashore in America. We live in a big (and beautiful) country, so there's simply too much to cover when it comes to planning a quick getaway… but that doesn't mean we can't help you get where you're going!
Looking for More Summer Road Trip Destinations?
Aside from offering some ready alternatives if you happen to live in the right areas, the real point of this post is to show that some of the best summer road trips are pretty darn close to home. One of the best ways to figure out a spot? Pick a figure you'd like to spend on gas (or a number of hours you want to drive), and then use a map to see what's available in the appropriate radius. You might be surprised at the hidden gems that have been sleeping right under your nose all this time.
No matter where the road leads this summer, an RVshare rental is the best way to bring home along with you on the road. You'll have all the creature comforts you're used to in your sticks-and-bricks house along with the freedom of the open highway. Does it get any better than that? We don't think so!
If you're still hankering for more summer road trip destinations, have no fear! Here are even more RVshare blog posts to check out and help get you brainstorming.
Happy camping — and happy summer!
This post may contain affiliate links.