RV Owners
March 23rd, 2021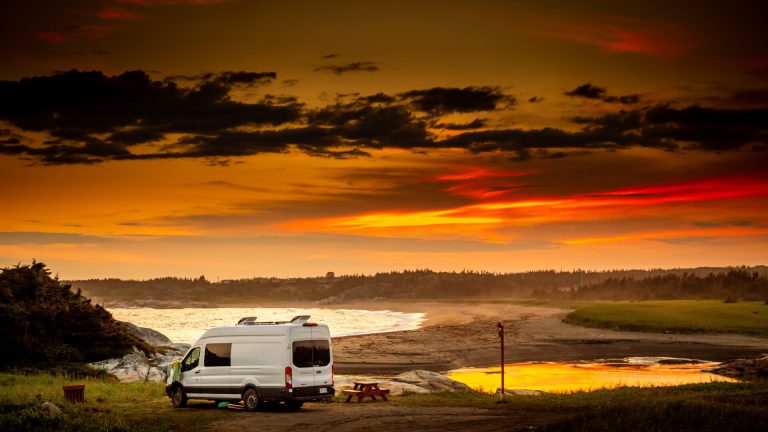 Whether you own an RV, are looking to buy, or simply enjoy the RV life by renting motorhomes and travel trailers, you likely want to stay connected to the RV world. One way to do this is by camping often, making new friends, and making a point of attending RV rallies, RV shows, and other events.
That said, not everybody has time to camp that often, and many can't get out in the RV during the winter season. This is where RV magazines and travel newsletters come into play. RV newsletters are awesome because they help you stay in the know even when you aren't on the road. Not only that, they also offer tips and tricks on things like…
How to make repairs
Where to travel
…and even how you might get on the road full-time.
There are dozens—possibly even hundreds—of RV newsletters and magazines out there. Obviously, you don't want that many messages in your inbox each week. There's no way you could be sure to read them all. So which ones do you subscribe to?
Lucky for you, we've done the research for you. Below are the 6 best travel newsletters for RVers. Stick with these publications and you're sure to stay well informed without being completely overwhelmed.
RV Travel Newsletter
A favorite of thousands of RV enthusiasts, RV Travel Newsletter is definitely one of the best travel newsletters out there. It is informative, well written, funny at times, and best of all, it's free. Content includes tips and tricks, current news in the RV world, RVing cartoons, RV reviews, product suggestions, guest essays, and much more.
This newsletter is delivered on Saturdays and Sundays. The site also sends out RV Daily Tips Monday through Friday, a weekly beginner's guide to RVing, a full-time RVing newsletter every other week, and a few different monthly issues.
RV Lifestyle Newsletter
Another fantastic and free newsletter is the RV Lifestyle Newsletter. Signing up for this publication gets you a free downloadable RV packing list. It also means you'll receive some excellent reading material each and every week.
To find such material for his dispatches, Mike Wendland scours the internet for the most interesting and up-to-date stories and information, and compiles them into a lovely, easy-to-read email digest we know you'll love.
The RV Lifestyle Newsletter is dropped in your email inbox every Monday. We think this is perfect timing and a great way to begin the work week.
RVshare Newsletter
Yet another amazing addition to the free general information newsletters category is the RVshare Newsletter. This awesome compilation of information is perfect for RV owners, RV renters, and anyone else interested in the RV lifestyle. It includes tips and tricks, destination recommendations, and more. It's the perfect addition to your RV newsletter lineup, and definitely provides some interesting reading material.
RV Destinations Magazine
Speaking of destinations, if you're looking for new and interesting places to visit in your RV, RV Destinations Magazine might be just the reading material for you.
This beautiful magazine focuses on the best RVing destinations in the US and features some seriously amazing photography. It's the very best way to find new adventures from the comfort of your couch, and even has the power to help smooth wanderlust when RVing isn't possible.
This is a paid publication, but we feel it's well worth the investment. (Plus, RVshare readers get a FREE 6-month subscription!) The magazine is a digital publication, meaning it will be delivered to your email inbox, and there are both mobile and web reader versions of each issue available. 
Mobile Internet Resource Center
For many, the ability to have the internet on the road allows them to travel farther and longer than ever before. In fact, the availability of mobile internet connections and internet-based jobs are a huge part of what has encouraged the enormous increase of full-time travelers. Of course, in order to take advantage of the benefits of mobile internet, you must first understand how to get a connection in your RV and how to use it properly.
Enter the Mobile Internet Resource Center. This awesome website has all the information you will ever need on getting connected and staying that way. Not only that, they help you ensure you have access to the internet no matter where you may wander, and they give tips on how to do so without breaking the bank.
As you might imagine, the newsletter from this website is hugely informative and provides information on the latest gadgets and cell plans that can help RVers like you get connected on the road.
Family RVing Magazine
Published by the Family Motor Coach Association and provided to members of the organization once a month, the Family RVing Magazine is ideal for those who like to camp with their family. This magazine focuses on general maintenance and repair tips, family destinations, product recommendations, camping recipes, stories from RVing families, etc.
As mentioned above, you must join FMCA in order to receive this magazine, and there is a small fee attached to the membership. That said, many other benefits are included with membership, making it totally worthwhile to join.
These are our favorite RV newsletters and magazines. That said, there are so many publications to choose from, we easily could have missed one. Did we skip your favorite? Share it with our readers in the comments below!