Storage
September 13th, 2019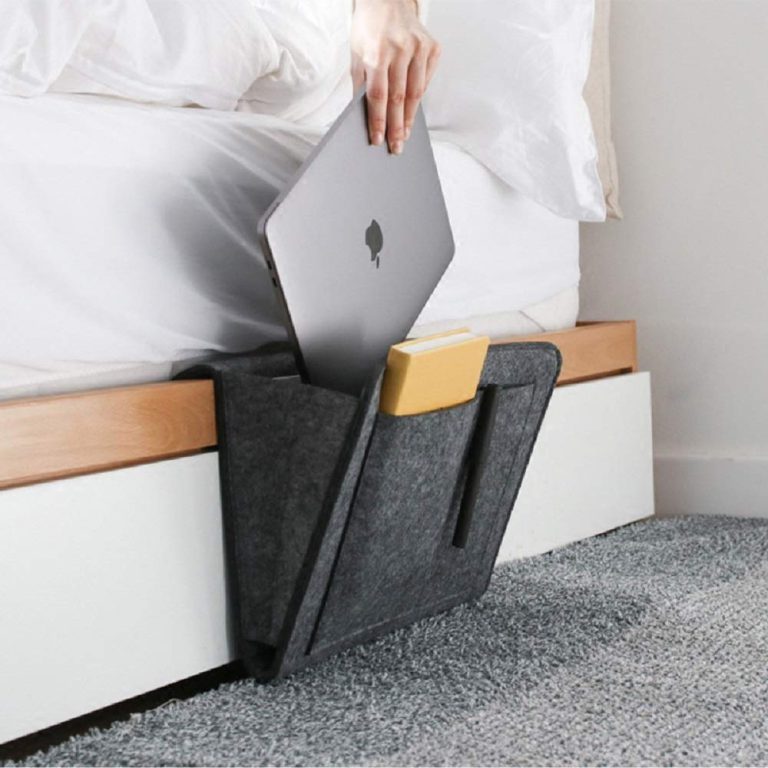 One of the charms of traveling by RV is stripping your needs and wants down to the essentials. What do you really need to take with you on an RV trip to enjoy yourself? When you have only a small space to keep things, you start to think about what you really need when your out and traveling.
But where do you put these things when you're not using them? Figuring out your storage and organization system is going to be the key to having an uncluttered motorhome, and to being able to find the things you need, when you need them. Because you're traveling with everything you need, you're going to have to use every single part of your RV. Efficient use of your space can help you store everything you need, and have it available when you need. 
RV storage containers
RV storage containers like Rubbermaid storage tubs are a wonderful option for organizing your things. The snap-on lids mean your stuff will be safe and contained if it gets jostled while you're on the road. They're inexpensive. You can store things based on category, and label the bins so you can easily find things again. And the boxes and lids keep off dust and water as well. 
Space bags are a good solution for storing clothes, linens, and extra blankets, and they compress these things so they take up less room. Space bags also keep off dust and water, so your linens and blankets are fresh when you need them. 
Ottomans are also useful storage spaces because they do double-duty – both as a place to sit and as a place to store things.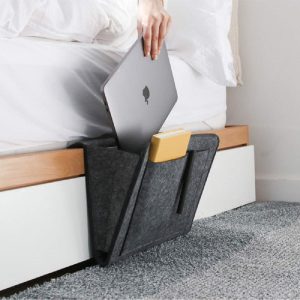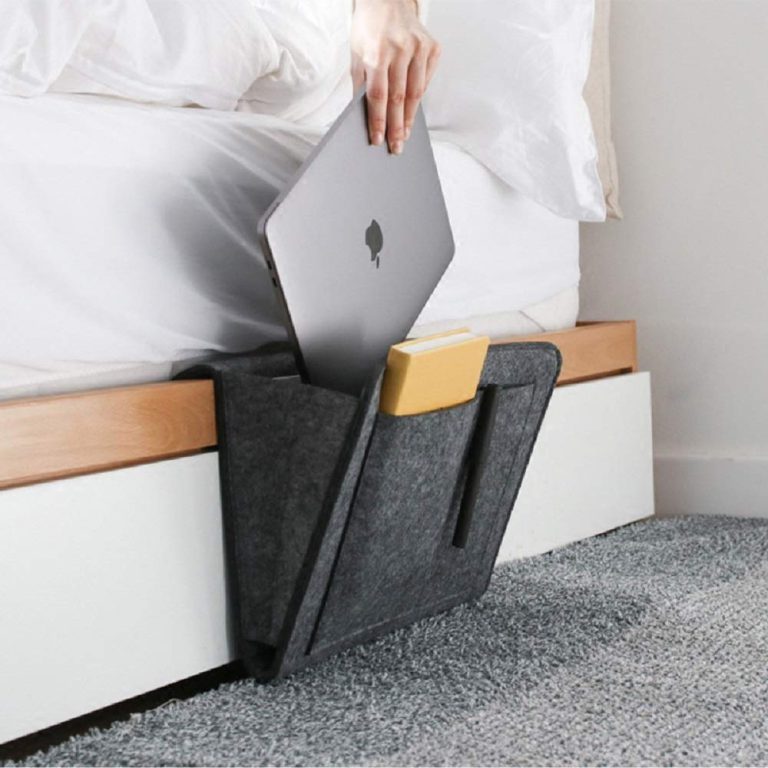 RV storage accessories
There are a few options for storing things you use frequently in your RV as well. Drawer space is usually at a premium, so a closet organizer like this one can free up some extra room for sweaters and bulkier clothes. 
You may also want a nightstand caddy like this, for reading in bed and to keep your essentials close by. 
This toothbrush holder frees up sink space and keeps your toothbrushes clean and out of the way. And this shower caddy frees up space as well.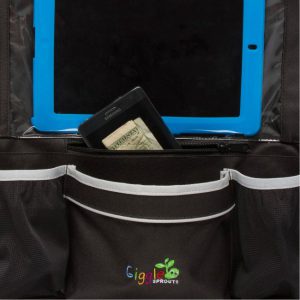 Car seat caddies can be useful when you're traveling with kids and towing a trailer. You can fill it with a few new toys or other items to keep them entertained while you're on the road for the day, and keep everything organized and in one place. 
This spice rack is a great way to keep your smaller kitchen spices from getting tossed around while you're on the road. Also, when you're looking at kitchen items, one of the easiest ways to free up more room is to find items that nestle inside of one another. Nesting bowls and pots and pans that fit inside one another mean you need less shelf space all around. You can even find solutions like a roll-up dish rack to make storing your kitchen cleaning supplies easier. 
RV bumper storage
One of the best ways to gain more space in your RV is to store things outside instead of inside of it. RV bumper storage can be a great way to store larger items or things you don't need immediately at-hand. Here are a few suggestions:
A bike rack –

a must if you're traveling with kids or like to cycle yourself!

 
Bumper storage containers –

these come in a variety of shapes and sizes and are durable and sturdy. They're a great way to store everything from tools to extra RV supplies to clothes to…well, anything! Be sure to find a storage container that's weatherproof since it will be out in the elements. 
Bumper racks

– bumper racks are good for any items that can be out in the elements – sports equipment, fishing gear, and other fun "toys" you might use while you're on your trip. You'll want a good way to secure your gear to the rack…many of them even fold up when they're not in use, to reduce drag.
With a little careful thought ahead of time, you can arrange your RV storage to fit everything you want to take with you on your trip and organize it so that you can find everything you need in no time!
This post may contain affiliate links.