RV Owners
Last updated on February 16th, 2023. Originally published on August 21st, 2018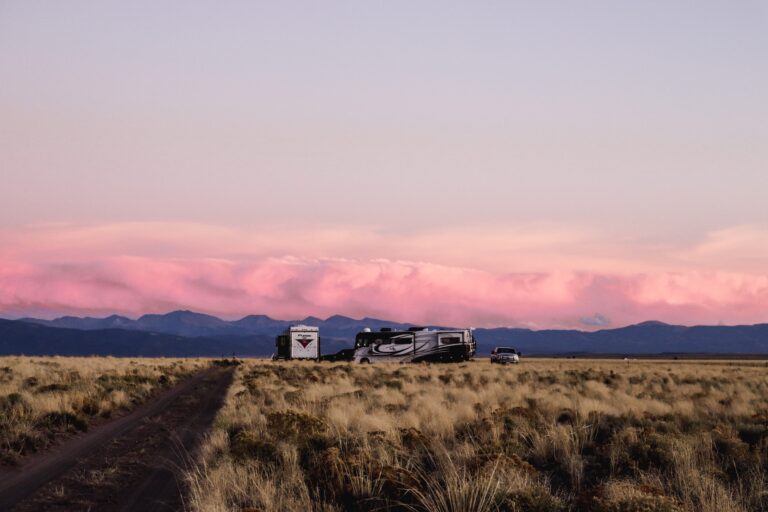 Hey owners: Remember when you fell in love with RV camping? Chances are, your first experience with this unique travel lifestyle was in a rental vehicle. In fact, you may have even taken two or three rental-based trips before you committed to buying your own rig.
How amazing would it be to come full circle — not to mention create a valuable stream of extra income — by turning your own motorhome or travel trailer into an RV rental?
If you've poked around the RVshare website at all, you probably already know how easy it is to rent your RV on the peer-to-peer market using our platform. By providing comprehensive rental insurance coverage, ensuring your renters have access to 24/7 roadside assistance, and protecting you with renter verification checks and an easy-to-use, secure payment system, RVshare takes care of a lot of the footwork so you can focus on the important part: Making your RV into the best rental vehicle you can.
But that doesn't mean there's no work left to be done on your end! As simple as it is to create an RVshare listing, not every rental vehicle performs at the same level. And if you want to make as much cash as you can when your rig would otherwise be sitting empty, following a few simple tips can make all the difference.
In this post, we're going to lay out all the information you need to make your RV listing as effective (and valuable) as possible. We'll talk about the importance of rental listing basics, like taking high-quality photos and writing creative, detailed post text. But we'll also cover extras and upsells that can help catapult your rental vehicle to the top of renters' lists, like including optional RV accessories and making your listing super accessible with our unique Instant Book feature.
At RVshare, our business is your business — and we want that business to be as successful as possible. So if you're ready to learn everything you need to know to rent out your RV reliably, steadily, and for the best price possible, read on!
How Do I Rent My RV to Make Extra Cash?
Before we dive into the specifics of photography, staging, and the art of crafting a creative and expressive RV listing, let's talk on a broader sense about the earning opportunity your RV presents as a rental vehicle.
As more and more people develop an interest in travel and experiencing new destinations, the demand for rental RVs has increased. After all, the ability to combine the freedom of the open road with the comfort and convenience of bringing your own private chateau along with you is a pretty appealing offer!
Private RV rentals offer campers even more flexibility and customization, allowing them the chance to rent unique vehicles with comfortable, custom amenities, which can be difficult to find on a traditional RV rental dealership floor. Used camping trailers often have manufacturing "bugs" worked out of them by their owners, not to mention the homey little touches that can turn a bland rental rig into a cozy getaway vehicle. Many renters also like the interpersonal aspect of private RV rentals; it can be a lot more comfortable to deal with an individual — i.e., the RV owner — one-on-one as opposed to having to navigate a large and possibly unreliable customer service network. (Plus, let's face it: no one loves a phone tree.)
That means that listing your rig as a personal RV rental could stand to make you a good chunk of change, especially if you're lucky enough to have a sought-after vehicle type like an Airstream trailer or Casita. Renters love having the opportunity to experience RV camping in something aside from the traditional motorhomes most of the nationwide franchises have on offer. That includes small and modest RV styles, like sleeper vans or pop-up campers!
And the fact that your RV is well-used (and loved) is actually a bonus. Those little comforts and additions that make it your home away from home, like throw pillows, indoor plants, or scented candles, will do the same for your prospective renters.
Of course, there are a few targeted steps you can take to elevate your RV to the next level as a rental vehicle. And no matter how amazing your rig is, it won't perform well as a rental vehicle unless your RV listing accurately conveys its awesomeness.
So if you're ready to start your own rental business on RVshare, here's what you need to know to make your listing as effective as possible.
Show it Off by Taking Great RV Pictures
Don't get us wrong: the words you use in you RV rental listing are important. Really important — especially when it comes to your headline. (We'll talk a little bit more about that further down in the post.)
But you know that old saying, a picture is worth a thousand words? It's true. And when it comes to creating a great RV rental listing, the quality of your pictures could be worth a thousand dollars… or more!
Think about it. If you were browsing potential rental vehicles online for your own trip, you'd want to have a good idea of what you'd be getting. Written details can only convey so much, while photos give renters a full sense of the RV's repair status, amenities, and overall atmosphere.
To that end, your listing should offer photographs of both your RV's exterior and interior, detailing all the different living spaces and features your rig offers. And this probably goes without saying, but you'll want to ensure your rig is nice and clean before you snap those pics — which, by the way, it should also be when your renters arrive to pick it up!
Another important consideration when you're taking your listing photographs: accuracy. Maybe your upholstery isn't the most up-to-date in the world, or maybe your RV's kitchen appliances are due for an upgrade. But it's still your duty to show your RV in its entirety as accurately as possible. Chances are your renters will forgive you the 70s decor, but no one wants to face a total surprise on arrival… and if they do, it could reflect negatively in your reviews later.
(Psst: There are plenty of relatively easy and affordable ways to shine up your rig, like purchasing and installing simple stick-on backsplashes or repainting your RV's cabinets. Click here for even more tips on DIY RV upgrades that'll transform your rig from drab to fab in no time!
Before we move on to the other parts of your listing, let's talk a little bit about the photography itself. Whether your rig is a decked-out Class A diesel pusher or a teeny vintage trailer, photo quality can make all the difference when it comes to translating your RV's features quickly and accurately to your prospective renters. Good photography is correlated with highly-performing rentals, so it's worth your time and effort to spend more than a few moments on taking them!
You don't need to have a degree in studio photography to take better-than-average RV rental photos. You just need to take a few moments to plan out your shots strategically, keeping some basic tenets of good photography in mind.
Lighting: If your photographs are too dark, your renters won't be able to make out the features you're trying to show them. On the other hand, bright fluorescents can wash out your photographs and make even a cozy interior feel bleak and austere. Try to rely on natural sunlight coming in through your RV's windows if possible, and turn on cabin lights in dark, windowless areas like the RV bathroom. To show off your RVs storage space, consider using flash photography or other lighting aids to take photographs of your closets or under-cabin basement space.
Staging: Ideally, your photos will give prospective renters a sense not only of what your RV looks like, but also of what it feels like. Whether it's draping a throw blanket over the arm of the couch or setting up the patio furniture before you take exterior shots, create images that will give your renters a sense of the comfort and convenience your RV will offer on a day-to-day basis during their camping trip.
Depending on your budget and how serious you are about your RV rental business, you might even consider professional photography — but with the amazing camera quality most of us have in our smartphones today, you likely don't need to go to that expense to get high-quality photos. Just be sure you review them and update them if your RV goes through any changes. Your photos are the most direct line of connection and communication you have with your renters!
Fleshing it Out: Writing an Effective RV Listing
Put yourself in your renter's shoes. Better yet, think back to the days when you were browsing for your own rental. What did you need to know in order to plan your vacation? What extras would help you narrow down your best choice between multiple options?
Writing your listing is your chance to answer all your prospective renters' questions — and to get ahead of ones they didn't even know they had.
Start with the basics. How big is your RV? How many people does it sleep? What exactly are the sleeping arrangements: a master bedroom? A fold-out couch or dinette set? If you're renting out a towable vehicle, you'll need to include the weight and any applicable delivery details. It's also a good idea to mention the specific kitchen and restroom facilities your RV offers.
But don't forget about extras and amenities that can make a listing more appealing to a prospective renter. Maybe your RV features an automatic leveling system; maybe your rig's cockpit is complete with a high-tech RV GPS and backup camera. On top of upgrades to the RV itself, don't forget to mention any extras you've added to the rental, whether that's stocking the rig with complementary bedding and cookware or adding the option for additional rental products, like bicycles or patio furniture.
In any case, it's a good idea to pay special attention to the headline, and to choose the details you include there carefully. After all, that's the first thing a renter sees — aside from a photo, of course — when they're considering your vehicle. You can't fit too many words in that line of big, bold text, so make sure to make the ones you do write count! If your rig has any special extras that set it apart, whether that's a unique configuration or something simpler, like ease of use, your headline is a good time to highlight them.
Upsell with Unique RV Accessories and Extras
As anyone who's ever had a part-time job at a movie theater or fast food joint can attest, it's all about the upsell. And no, it doesn't have to mean coming across as pushy or salesy.
Instead, when it comes to your RV rental business, the upsell is all about the inclusions that will make your renters' experience that much easier — whether that's having linens and towels on board and ready to go or offering up your mountain bike or kayak as an optional add-on.
As all RV campers quickly discover, packing for a trip in a motorhome or travel trailer is a totally different animal than packing for a standard flight-and-hotel getaway. Yes, traveling in your very own bungalow is convenient and cozy… but it also requires some extra items to ensure things go smoothly. By and large, those are items that can be easy to forget or inconvenient to bring along, like bedsheets and silverware. No one wants to find themselves sitting around the campfire ready to cook up a rustic dinner only to discover they're stuck without a can opener!
While we're not necessarily suggesting you charge more for including a basic outfit of everyday items on your rig, advertising your RV's ready-to-go status can be a great way to drum up interest. I mean, if you were renting an RV for a vacation, wouldn't you rather choose the one that doesn't involve stripping your home bed or toting laundry baskets full of cookware? By providing the basics, you remove one more obstacle that separates your renters from their dream vacation — and more than likely, you'll find people are happy to pay for that kind of convenience.
If you really want to make your RV stand out as special, you can go beyond basics and add fun bonuses that make a camping trip more fun. Adventure gear like bicycles and kayaks will appeal to the adventurous types, and everyone loves the option to sit outside on comfy campground patio furniture. Throw in a large outdoor cooler (and hey, maybe even a six pack to go in it), and your rental is suddenly leaving the competition in the rearview. You could also add in a portable grill, complete with charcoal, or maybe a campfire grate and some skewers to jump-start s'mores night.
Renting a trailer? Why not add on optional delivery services, so your renters don't have to worry about learning to haul a heavy load (or finding the right vehicle with which to do it)? Renting a toy hauler? You might consider including your ATV or motorcycle to qualified drivers for an additional fee. These are all ways to simultaneously make your rig stand out among renters' various options, as well as to provide a scale of different prices based on your renters' preferences and needs.
Finally, there's one major upsell that's easily available to every single owner who lists on RVshare: our super-simple Instant Book system. Opting into Instant Book allows your renters to make their reservations without having to wait for confirmation. It also takes work off your plate, since you won't have to worry about responding to your booking requests. And rest assured, you're still able to set parameters and you still have total control over who rents your vehicle. Oh, and did we mention that Instant Book-enabled listings are often boosted to the top of the search page, where renters can easily spot them with their lightning bolt badge?
Even if Instant Book isn't for you, prompt, polite communication goes a long way toward transmitting prospective renters into booked renters — and repeat renters down the line. When your customers feel like they can rely on you to provide quick, friendly, attentive service, they're a whole lot more likely to click the "book" button… and to leave positive reviews for the next searchers to see, too.
The Bottom Line: Setting RV Rental Prices
From photos to inclusions to maintaining friendly and open lines of communication, we've talked a lot about all the peripheral ways to make your listing stand out.
But when it comes right down to the bottom line, it's the bottom line that matters.
No matter how luxurious and convenient you make your vehicle, most travelers are working within a specific budget. And if there's a chance to secure a rental vehicle for a lower price, they may sacrifice extras in order to save cash.
In fact, research has shown that price eclipses every other factor when it comes to determining an RV rental's performance. And that means setting your price is a critical step in ensuring your rig is chosen over the competing options in your area.
Obviously, you want to set a price that's fair — one that earns you some profit while still being accessible (and attractive) to customers. But it can be difficult to ascertain exactly what that price might be.
The first step to figuring out how to price your camper rental is to check out what's already available on the market. Skim through both peer-to-peer listings as well as the prices at the large, national franchises in your area to see what your prospective renters see when they're on the hunt.
Then, you can use that information to set a price that's competitive, but still fair — keeping in mind important factors that can increase or decrease a rental's value, such as size, quality, age, amenities, etc.
The good news is, as a private renter, you have a great opportunity to undercut a huge part of the competition. After all, you don't have to worry about keeping a dealership's lights on or paying a customer service team. Your expenses are simply the upkeep and repair of the rig itself, which gives you a lot of room to list your RV at a lower per-night price than may be available from a traditional agency. And what you sacrifice in your rate cost, you'll more than make up for with an abundance of bookings!
Another thought: you can also adjust your RV's rental price on a seasonal basis. As you've surely experienced yourself, certain times of year are much more popular for campers, so you can take advantage of the higher demand by increasing your rate a bit. On the flip side, by keeping your rates as low as possible during the shoulder season, you can incentivize travelers and keep your RV booked with reservations (and earning you cash!) all year round.
This is really the magic of RVshare: matching owners like you with renters who are looking for an affordable, yet high-quality rental experience. By taking advantage of the opportunity to keep your rate low, you'll ensure you see plenty of renters throughout the year and also help new campers gain access to this unique travel lifestyle. Win-win, right?
Turning Your Rig into a Luxury RV Rental
Listing your RV with RVshare presents a great opportunity for you — to earn cash, of course.
But renting an RV through RVshare presents a great opportunity for travelers, too. After all, it's not always possible to find unique RV styles available for rent through traditional channels, whether someone's looking for a converted vintage bus or trying to find a tiny campervan for hire.
That means that no matter what kind of RV you drive, your rig could become a star at RVshare among campers looking to experience a specific type of RV travel. Take, for example, the devoted following of Airstream and Casita trailers — or the recent reemergence of Westfalia vans and other small, alternative campers.
If renters are looking for these specific types of rig, they'll be hard-pressed to find them at a normal rental agency. Big box chains usually deal exclusively with Class A and Class C motorhomes, which are relatively easy to operate and don't require tow vehicles.
But for travel trailer and pop up camper rentals, the peer-to-peer market is a much better option. Whether you find renters who can haul the rig themselves or offer RV delivery, your RV is a valuable commodity on the rental market. What's more, it's likely customized and updated in subtle ways — and even though those quirks might have been planned only to suit your personal travel preferences, your RV's individual character gives it a huge leg up over the whitewashed, anonymous vehicles available through commercial channels.
Motorhome Rental: Success is Just a Few Clicks Away
Phew! With all those tips, tricks, and guidelines, creating your first listing with RVshare may seem daunting.
But in fact, nothing could be further from the case. RVshare makes listing your RV for rent super intuitive and user-friendly. We'll even help you out with a free one-on-one consultation to help you get started.
So many owners have earned thousands of dollars of income by turning their private RV into a camper rental with RVshare — and that's money they can use to continue their own camping lifestyle, whether it pays for accommodations at RV parks or even the RV's loan payment. Other owners use the funds to pay for other bills or hobbies, or even to purchase another RV to grow their rental business. (Yes, it really can be that successful!)
Creating your listing is the very first step down this road of opportunity, which can lead not only to extra money in your pocket, but also lots of new like-minded adventurous camping contacts. It's your chance to join the RVshare family, and to help bolster and grow the camping community as a whole.
Plus… it's plain old fun! Yes, really. You might think of it like crafting an online dating profile for your RV. The only difference is, there's no such thing as a bad date when the setting is an RV camping trip!
Once you get the hang of creating effective RV listings, you'll discover your own ways to make your rig shine both on digital paper and in person. We've also written lots of posts here on the blog about how to make your renters happy and increase your success with your business. Check out a few of the following for starters.
Happy camping — and happy earning, too!
This post may contain affiliate links.