Why Retiring to an RV is the Way to Go
Travel Inspiration
June 6th, 2017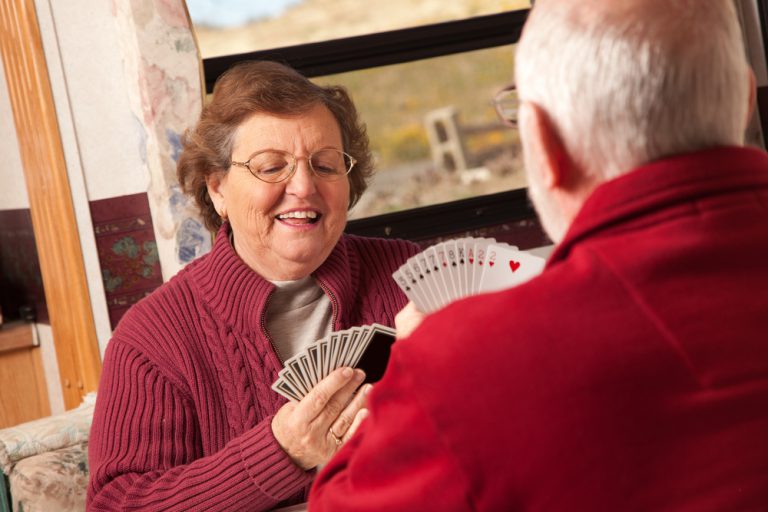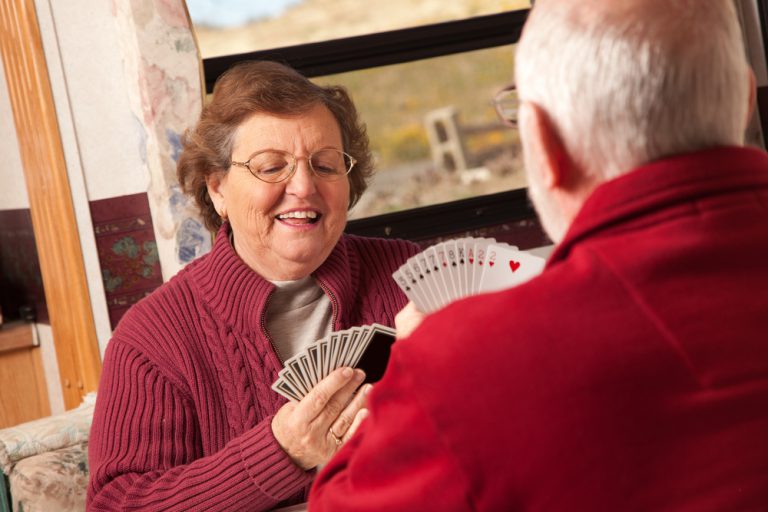 It may be stereotypical, but sometimes, stereotypes are A-OK.
Retiring to an RV is a fantastic life choice and an ideal way to experience your restful golden years — or honestly, even your younger days. As remote work becomes more and more possible, some people are taking up a mobile, location-independent lifestyle even before they call it quits at the office. Others work hard to save up enough money to retire early, before the typical mid-sixties date, and RVing allows a relatively simple way to travel while maintaining a certain level of frugality and dependable lifestyle.
In short, no matter how old you are or where you are in your career, full-time RV living is good enough to feel like retirement, alongside living up to its reputation for being ideal for those who actually have stopped working.
Here's why traveling full-time in an RV is an ideal way to retire… or even to live out your primary working years.
RV Retirement Lifestyle
An attraction to mobility and the opportunity to see more places and meet more people is leading more and more people to take up the full-time RVing lifestyle. Unlike other types of digital nomadism, RV traveling allows you to keep many of your things with you, and also gives you the unique benefit of knowing exactly which bed you'll rest your head in each night. Some full-time travelers have to give up most of their possessions since they're jetting from continent to continent, and have to be able to carry all their comforts with them on a series of airplanes. They also have to foot the bill for — and deal with the stress of finding — various different accommodations along the way.
But none of that's true when it comes to RVing. In fact, if you're wondering how to live in a camper full time, it's pretty simple. You may have to downsize your possessions to a certain degree, but in general, you can simply pack up your wardrobe, stock your rig with food, toiletries, linens and necessities, and take off for your favorite destination.
Since living mobile in an RV is so achievable, many people are seeking early retirement specifically to take up RV living, whether they plan on getting off-grid of taking it easy, planning to live in an inclusive, cushy RV park full time. Another attractive feature about full-time RV living is the community of helpful, friendly campers you're likely to run into no matter where you go.
Retirement RV Travel
Not every RV retiree takes on full-time travel. Some people simply wish to downsize, and an RV provides a simple and fairly affordable solution.
These people may seek out retirement communities with RV parking, or RV parks specifically geared towards long-term residents and senior citizens. There are many RV retirement campground communities no matter where you are, and these can help create a fun and supportive social environment. (You could always really embrace the stereotype and look for Florida senior retirement RV parks!)
Other retirees do travel, but only between different luxury RV retirement resorts built to bring campers all the generous amenities they could ask for. From swimming pools to rec rooms, and even organized social events like mixers, these communities making RV travel after retirement as stress-free and fun as can be.
But those who do wish to take on more adventurous RV travel after retirement will also find a vast network of resources and guidelines through the online community of full-time RV campers. Because this lifestyle is getting more and more popular among people of all ages, there are tons of tools at the would-be full timer's disposal, from apps and programs to help you route your itinerary and choose campgrounds to social networks to ensure you never get lonely on the road. You can also find a heap of helpful content online — which you've obviously figured out already, since you're here reading RVshare's blog! 🙂
Cost of RV Retirement
One part of the stereotype that does need to be dispelled is the idea that RV retirement is necessarily frugal and budget friendly. While RV retirement can be a very affordable option, it can also easily be an expensive money sink if you don't approach your travel and living expenses with care. For example, you may be tempted to simply think you can take your RV to any set of destinations you want, fully taking advantage of the freedom of the open road. Of course, traveling and seeing different places is a lot simpler when your house has wheels… but those wheels need fuel to keep on turning! And while RVs are wonderful in a whole host of ways, few of them could be called gas efficient.
You'll also need to pay for your RV's insurance and registration costs, not to mention campground fees as well as variable expenses like food and entertainment. Many retirees are on a limited, fixed income, which makes it even more important to carefully budget for all of these expenses ahead of time.
Cheap Retirement Living in an RV
Fortunately, if you want to retire to an RV in order to live frugally, you do have lots of money saving opportunities. Full-time RV retirement allows you to make decisions about how far you travel and what kinds of accommodations you keep, which mean you can adjust and customize your monthly expenses much more readily than you can when paying, for example, a mortgage. You might also score a discount on your campground stay by agreeing to a longer-term space lease. For instance, many campgrounds discount sites when campers agree to inhabit it for a full week or a full month, offering a totally different price point than the regular per-night cost.
Finally, it's important to figure out which is the best RV for your retirement, whether you're a retired couple or an individual. This will take lots of research and be based on your own personal preferences and lifestyle choices, but the best advice we have? Don't get wrapped up in the idea that bigger is better. The smaller your rig is, the more flexibility you'll have to camp in exciting places — not to mention you'll have less space to clean, less equipment to maintain, and less fuel to buy. Plus, you might be surprised at how little you need to thrive. In fact, many full-time RV retirees wish they'd downsized to their small rigs much earlier… in part because the savings would have allowed them to stop working years ago.
No matter how old you are or where you are in your retirement journey, happy trails!