Travel Inspiration
Last updated on May 31st, 2023. Originally published on March 29th, 2021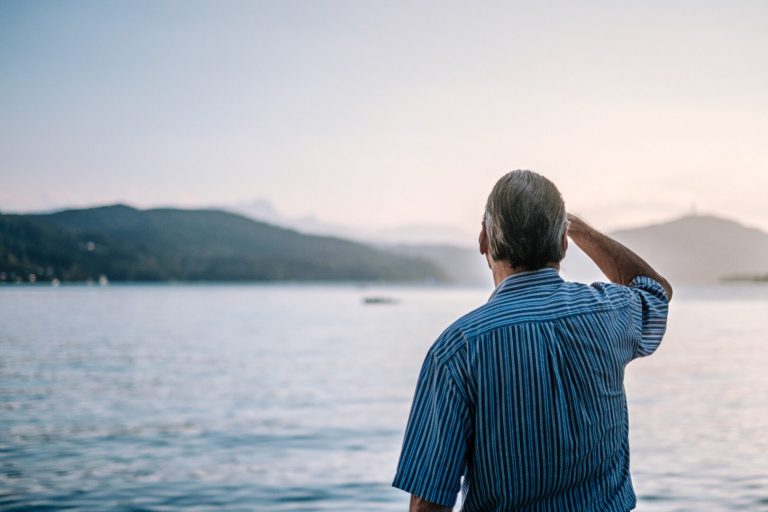 We're the first to admit that kids are pretty wonderful. That said, we all need a little break from kids from time to time. This is especially true if you're in the seniors crowd and just want to spend a little time in peace and relaxation.
This leads us to ask, what is a good vacation for seniors? Exclusive seniors vacation destinations, of course! These are set aside just for the older crowd to get in their fun without the distraction of young children. These places are peaceful, fun, and relaxing, and are absolutely some of the best seniors vacation spots.
If you're wondering, "Where do seniors go on vacation to find such peace?", you've come to the right place. Some people might suggest that the best option is an all-inclusive seniors vacation resort or a place that offers senior vacation packages. Our opinion? This isn't necessarily the truth.
We believe that the best places for seniors vacation are actually the many 55+ RV parks across the USA. These parks offer tons of the same amazing amenities at a much lower price. On top of that, you can sleep in your own home and have the freedom to choose your meals, leave the resort to explore, and move on to the next senior RV resort whenever you wish.
Caliente Springs Resort — Desert Hot Springs, California
If you enjoy relaxing in the tub, Caliente Springs Resort is the spot for you! This amazing RV park is focused on offering the retirement community an amazing place to relax, and they do an excellent job of it.
The park offers several different pools and spas that are filled with water from the nearby mineral springs. Other amenities include a golf course, tennis courts, and more. Additionally, the park is just minutes away from Palm Springs and a short drive to Joshua Tree National Park.
Uncompahgre River RV Park — Olathe, Colorado
Mountain people will adore Uncompahgre River RV Park. This park is located in the western slope of the Rocky Mountains and is only a 30-minute drive away from Black Canyon of the Gunnison National Park. Incredible views and even better hiking can be found nearby, making this a great home base for adventurers.
The park is big-rig-friendly and offers paved roads and pull-through spaces, as well as full hookups. Guests love the gorgeous greenery and the river that runs through the park, and find that they offer an incredibly tranquil setting.
Voyager Resort & RV Park — Tucson, Arizona
Arizona is an incredibly popular destination for snowbirds. It offers sunny days all year long, and the collection of 55+ RV parks in the state is astounding. One of our favorites is Voyager Resort and RV Park.
This park is located in Tucson, meaning there is no shortage of things to do in the area. Additionally, there is plenty to do in the resort itself. Amenities include a 9-hole golf course, heated pools, and several outdoor sports courts. There is also an onsite bar and grill, meaning you never have to leave the grounds if you don't want to.
Sunflower RV Resort — Surprise, Arizona
Another popular Arizona senior RV park is Sunflower RV Resort. This park is located just west of Phoenix and is close enough to the city that day trips are a breeze.
In-park activities are abundant and include pickleball, tennis, and other sports, as well as an on-site spa and salon. Arts and crafts events happen on the regular, and the poolside tiki bar is the perfect place to grab a drink with friends each evening.
Water's Edge RV Resort — Punta Gorda, Florida
Centrally located between Sarasota and Fort Myers, Water's Edge RV Resort is the perfect place to visit if you wish to check out all these Florida beach communities have to offer. It's also a great home base for those who plan to visit the beach.
The park itself surrounds a good-sized fishing lake and offers over 100 full-hookup RV sites. On-site activities are available all year long, and the schedule really picks up during the winter months when events such as golf and water aerobics take place regularly.
Tropic Winds RV Resort — Harlingen, Texas
Looking for a great park near the beach in Texas? Tropic Winds RV Resort is an excellent pick. This is a large resort that features over 500 full-hookup sites. Additionally, guests will find a swimming pool, spa, fitness center, and clubhouse.
Tropic Winds is located less than an hour from the gorgeous South Padre Island, meaning day trips to the prettiest beach in Texas are a cinch.
Traverse Bay RV Resort — Williamsburg, Michigan
For those who wish to head north for the summer months, there is Traverse Bay RV Resort. This Michigan RV park is located just outside of Traverse Bay City, meaning the conveniences of city life aren't far away, but the park still offers the peace and quiet you're looking for.
Nature trails, tennis courts, a pool and spa, and complimentary bike rentals are all available at the resort, and the large RV sites are perfect for every rig. People also love the complimentary cable and Wi-Fi, as well as the shuttles to the nearby casino.
Lakewood RV Resort — Flat Rock, North Carolina
Want a vacation in the beautiful Blue Ridge Mountains? Lakewood RV Resort is the place for you. This gorgeous resort is surrounded by incredible scenery and the Blue Ridge Parkway as well as some of the best hiking trails in the country are just a short drive away.
The park is highly rated and offers numerous discounts through various clubs. Sites at the park are large and shaded and amenities include a large heated pool, a fishing pond, and more.
Ready to check out some of these 55+ RV parks for yourself? We think this a great idea. If you don't have an RV of your own, browse our selection of rental units and get ready to have the adventure of a lifetime as you meet new people and see new things on your seniors-only RV vacation.