4 Packages and Memberships that are Perfect for Full-Time Travelers
Travel Inspiration
June 24th, 2018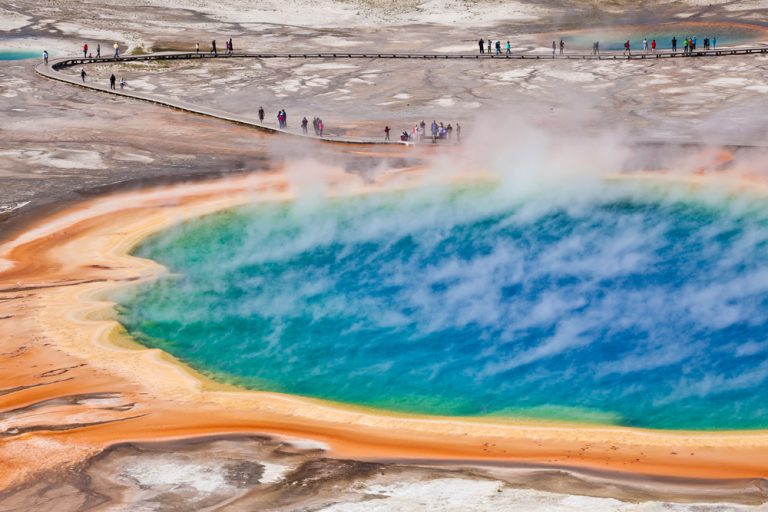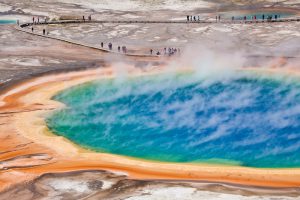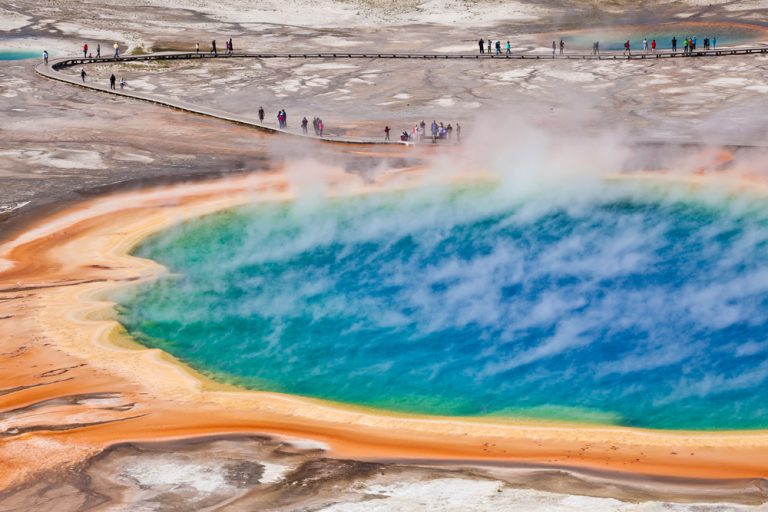 Are you a full-time RVer — or someone aspiring to take on the footloose lifestyle soon?
Then chances are, you're probably looking for ways to save money while you do it. (Heck, chances are you're probably looking for ways to save money even if you've never stepped foot inside an RV in your life.)
Living on the road comes with its own set of unique challenges. Some of them are fairly mundane, like figuring out where the best pizza joint is in every new destination you visit; others, like figuring out how to reliably source trustworthy mechanics, can be a bit more critical. (Psst: Here are our tips!)
But budgeting is top of mind for just about everyone. So let's talk about how to make that part just a little bit easier, shall we?
Full Time Travel
It's no secret that many people take on the RV life specifically in order to save money, and even to get out of debt and retire early.
And on the surface, that approach definitely makes sense. In many cases, an RV is a whole lot cheaper than a standard American home, and its limited storage space forces you to quit the consumerist cycle treadmill.
All that's not to mention, of course, the perk of being able to move your home to a new location whenever the fancy strikes you. You could spend one week by the beach and another in the mountains… or follow the sun and say goodbye to winter altogether.
However, the idea that the RV life is automatically an affordable one is a little bit of an urban legend. What with the cost of fuel, campsite accommodations, and financing the vehicle itself, you can quickly rack up a tab that'll rival your mortgage.
Fortunately, there are certain travel packages and discount memberships that can save you a significant chunk of change when you use them consistently. In this post, we'll list some of the best cheap travel packages and clubs to become a part of if you're making your life as a full-time globe trotter.
Travel Deals
If you're looking to make life on the road a little bit easier and save some dough while you're at it, check out the following amazing deals for travelers.
1. Anytime Fitness
Staying fit on the road can be a challenge, but it's not impossible. And although you don't need gym access to achieve that goal, it certainly can be helpful. (Heck, gym memberships can also just make for convenient places to shower if you're traveling in a small travel trailer or sleeper van.)
Although a number of gyms offer reciprocal access with their memberships, we've found Anytime Fitness to be the most lenient — you get full, unlimited access to every Anytime location thirty days after opening your home gym membership. And seriously, Anytimes are everywhere — from Driggs, Idaho to Barcelona. And they're also, as their name implies, universally open 24/7.
2. The National Parks "America the Beautiful" Pass
If you're all about discovering our country's most untamed landscapes — and filling every last page of your National Parks Passport with stamps and cancellations — you definitely need to invest in an "America the Beautiful" pass from the National Park Service. For just $80, you up to three other adults — and your vehicle — will get into each and every one of the national parks for free for a full year. And considering that entry to Yellowstone alone just increased to $35, it's easy to see how quickly the pass pays for itself for the dedicated park hopper.
Keep in mind, however, that your pass doesn't cover entry to state and privately owned parks, or any additional fees at NPS properties like tours or, importantly, camping. To read the full FAQ and get more details, click here.
Vacation Packages
Here are a couple more deals you don't want to miss!
3. Passport America
If you're an avid reader of the RVshare blog, you've doubtless heard us tout the virtues of Passport America before. We even have a whole post detailing why you should pick up a membership.
But seriously, if you're full timing, that advice goes double for you — or maybe even triple. There are tons of camping discount clubs out there, but Passport America is the only one that gets you a full 50% off your campsite accommodation fees at almost 1900 campgrounds across the country. (Yes, 1900 — that's not a typo. And it also includes locations in Canada and Mexico!)
The participating campgrounds are high-quality, resort-style campgrounds offering full hookups and luxury amenities like pools, game rooms, and more. How much does a full year's worth of Passport America awesomeness cost, you wonder? A mere $50 — less than what you'd pay for one night in those campgrounds in many cases.
Click here to learn more about Passport America and purchase your own membership today.
4. North American Reciprocal Museum Association Membership (NARM)
If finding the best of arts and cultures is top of your list no matter where you travel, you can quickly rack up a decidedly uncouth total on museum entry.
And when you're not in one place for more than a month or two at most, shelling out for year-long museum memberships doesn't make any sense.
Enter NARM, the only museum membership that gets you access to 985 arts, cultural, and historical institutions across five countries. You'll also get a gift shop discount and exclusive low prices on concerts and lectures. Click here to learn more!
Cheap RV Living
The full-time RV life isn't a financial silver bullet, but if you play your cards right, it can be a great way to live an affordable life while seeing and experiencing more of the world than most people ever get to.
Want to learn more about full-timing and how to make it cost effective? Check out the following blog posts right here at RVshare.
The world's waiting, RVers — so don't let money be what keeps you from getting out there and seeing it.
This post may contain affiliate links.