How Tos & Tips
February 28th, 2021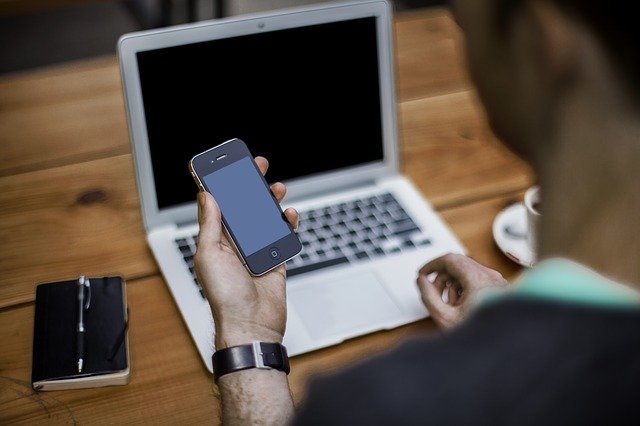 It can be hard to get away.
With phones and computers and tablets and various other devices, along with social media, email, websites, and so many other online platforms, we can always be in contact with people at the touch of a button.
Even when we're on vacation, our bosses, or co-workers, or even friends and family we love, know how to reach us. We still hop online to plan our travel, or to check our feed, or to browse the news.
Sometimes our brains just need a break.
The National Day of Unplugging is March 5-6.
People who participate in the National Day of Unplugging vow to spend 24 hours unplugged from their devices, and to head out and experience the analog world. It's a bold move, and for some people, one that is very, very uncomfortable. But you may surprise yourself and discover after 24 hours that you didn't actually need your phone as often as you thought. In fact, although you may not totally give up your devices, you may come away from the day inspired to set aside some time each day to unplug, or you may decide on a day once a week to get offline.
Electronic devices aren't bad on their own. But it doesn't hurt to take stock of how often we use them and what we use them for, and to make any adjustments we need. Walking away from them for 24 hours can help a lot with that!
But what should you do instead?
If you're looking for ideas and activities while you're unplugged, we have a bunch! RV road trips can be the first step in unplugging. Sometimes getting out of your usual environment can shake up your routine and inspire you to spend more face-to-face time with the people you love. RV campgrounds often have activities like pools, basketball courts, campfire pits, and other amenities that mean your family can spend some time together, often outdoors.
Trips also mean you can spend time exploring your destination! Museums, nature centers, and state or national parks all provide plenty of opportunities to do activities that aren't online.
We also rounded up 15 ideas for you to try on the National Day of Unplugging. Check them out!
Outdoor Activities
1.) Take a hike
Hiking can be one of the cheapest, easiest activities to get people outdoors. It's also one of the quickest ways to experience a new area – by getting out and walking around in it! There are hikes for all abilities, ages, and interests, and you're sure to find one that will suit your family or whoever you're RVing with.
If you're not a big hiker, don't worry! We have the basics covered here in our post on The Ultimate Guide to Hiking for Beginners, with tips on everything you'll need to know and what you'll need to bring.
2.) Go on a bike ride
Many RV campgrounds have bike trails nearby, or running right through camp. Bring the bikes along and use them to get around the campground, or to go on a longer ride at a park or on another outdoor path.
3.) Play tag
Games you play at home can be new and fun when you play them in a different spot! Try tag, or hide and seek (with well-defined boundaries so you don't actually lose anyone) or other classic outdoor games.
4.) Play beach games
Headed to the beach for some camping near the ocean? Here are eight fun beach games you can play!
5.) Play at a playground
If you're RV camping, many campgrounds have playgrounds for kids. If you're sticking close to home, find a local playground and get outside with the kids. Also, children find few things more hilarious than the sight of their parents playing on some of the playground equipment with them (assuming it's built for an adult, of course!)
6.) Play horseshoes
Horseshoe pits can also often be found at RV campgrounds. Try your hand at this classic game, or a similar outdoor game of skill like cornhole or bocce ball.
7.) Take a dip
Go swimming or head to the hot tub for a nice soak.
8.) Play a round of golf
If you have kids, you'll have much better luck (and probably more fun) with a round of mini golf. Round up the family and head to a local mini golf place, or if you're RVing you can check to see if your campground has its own course.
9.) Try one of these fun activities
Horseback riding, tennis, volleyball, fishing, boating, or just plain stone skipping – check out our list of 80+ Great Camping Activities for Nearly Everyone.
Indoor Activities
If you get hit with rainy or snowy weather on your Day of Unplugging, do not fear! There are tons of activities you can do in the warmth of your home (or another indoor place) that don't involve computers and phones.
10.) Go to a museum
If you're in a new town, explore a local art or history museum, or find a planetarium. Even if you're headed to a national or state park, you can find shelter and learn about the park in the visitors center while you wait out a sudden rainstorm.
11.) Try a new recipe
Try baking or cooking something new. Better yet, break out an old cookbook and try something no one has eaten before. You may find yourself adding it to the family's recipe rotation, or everyone may decide there was a reason no one ever attempted to cook it before! Either way, you have learned something new and the family has fun memories of baking together.
12.) Play a board game
Uno is a great card game for even the youngest children, who can still match colors and numbers in order to play. Older kids can play card games with a regular deck, and Sorry!, Apples to Apples, and Pictionary are all classic games for families. For more game ideas, check out our list of "Cool Games to Play When RVing with Friends and Family."
13.) Play pool or ping pong
Many RV campground rec centers have games like pool, ping pong, or in some cases even arcade games to while away an afternoon.
14.) Read a book
Grab the book you've been meaning to read for a while but never seemed to have time to pick up and settle in for an afternoon. Kids will also be much more likely to read their own books if they see their parents doing the same thing. Have a whole family reading time, maybe with some hot cocoa to add to the cozy atmosphere!
15.) Try a craft
Crafting is another activity many people say they want to try but never seem to have the time to start. Whether you want to learn to knit, crochet, sew, paint, or color (there are some very intricate coloring books for older kids and adults out there now!) spend the afternoon learning a new skill or enjoying an old one!
These are just a handful of the many activities you could try on your Day of Unplugging – the possibilities are numerous and as unique as your family! Most importantly – have fun and enjoy the memories you make that day.