Travel Inspiration
April 3rd, 2021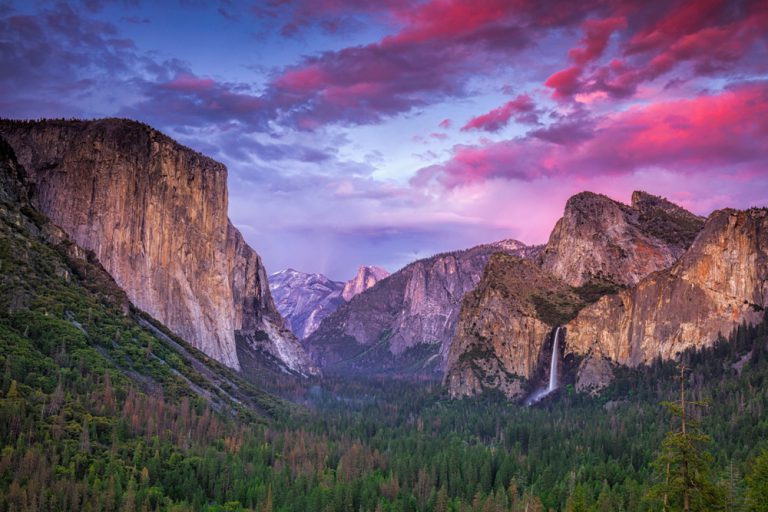 At RVshare, we're big fans of the national parks, which is why we're excited to share a series of posts to help you celebrate National Park Week in 2021! Every year the National Park Service and the National Park Foundation encourage people to celebrate America's national parks with themed days, events, and activities that you can participate in no matter where you're located. This year, National Park Week 2021 runs from April 17th to 25th, and we have all the details to help you discover our nation's diverse cultural and natural heritage through these protected places.
To celebrate this week, the National Park Service has designated themed days with special programs and in-person and digital events to help you celebrate our national parks. From volunteering to kids' activities to the history of the parks, each day will help you enjoy both our national parks and the outdoors. You can find out more information about National Park Week at the National Park Service's website.
Why We Love the National Parks
While today there are national parks all over the world, America was actually the first nation to set aside designated land as a protected national park. Today there are 63 national parks in America (with Yellowstone National Park in Wyoming being the very first!) and hundreds of national monuments, preserves, memorials, and historic sites located across the nation, all run by the National Park Service.
These parks and preservations are so important for protecting places of natural beauty in our country. They teach us about history, the environment, and keep the local wild life protected. They also offer visitors a way to enjoy nature through their fantastic hiking trails, and provide access to some of the more remote areas of the states. And even more importantly, they keep nature available for public use so everyone can enjoy its beauty and keep these areas protected for the next generations to enjoy.
We've written all sorts of articles on how to enjoy the national parks on your RV adventures, and we have all the info you need to plan your next trip. Not sure where to start? Here are some of our favorite articles to help you make the most of a national park vacation:
National Park Week Days
National Park week begins on April 17 with free entry, but if you can't make it outside then, there's an entire week of fantastic activities and events to participate in. We'll be covering all of these in upcoming posts, so stay tuned for more details. For a sneak peak of what's coming, check out the list of themed days below.
National Park Week Days:
ParkRx Day is April 17 + Free Entry!
To kick off National Park Week, the NPS is offering free entry on April 17th for National Park Prescription (ParkRx) Day. ParkRx Day is all about celebrating wellness in nature and supports the growing movement of healthcare providers recommending nature and parks for health and wellbeing.
There are many health benefits to getting outside, including boosting your mood, making exercise more entertaining and fun, encouraging play, and improving overall quality of life for both adults and children. You can learn more about the health benefits of nature at NPS's website.
Get your fix of nature by going on a neighborhood walk, exploring a nearby park, enjoying a hiking trail, or visiting a nearby national park. It doesn't matter if you travel across the country to visit a national park or just enjoy some extra time in your own backyard, the important thing is to get outside. But if you do visit a national park on this day, you can enjoy the healing power of nature on Park Rx day with free entry! You've even invited to share your experience on social media with the National Parks virtual celebrations and hash tags. Share your stories with #ParkRx #BeforeAndAfterParkRx #IMAParkHealthAmbassador #NatureForAll #HealthForAll and #ThankYouHealthcareHeroes.
We love spending time in the outdoors and have a great list of ways you can improve your health with outdoor activities. We also have an article on healthy travel to give you even more ideas.
Most Popular Parks for RVshare Travelers
RVing is one of the best ways to visit the national parks, and there's a reason why RVers love them! In fact, some of the most popular national parks that RVsharers visit in summer include Yellowstone National Park, Grand Canyon National Park, Zion National Park, and Glacier National Park.
But no matter what National Park you visit this year, we have all the resources you need to plan your trip, including detailed information on all of the national parks. We also have information on state parks in every state as well as the top campgrounds. If you're looking to road trip to several national parks, we have suggestions on the best road trips in each state. And if you need an RV to get you there, be sure to check out our great selection of RV rentals across the nation.
Now that you have all you need for an epic vacation, go show our national parks some love!