Travel Inspiration
June 4th, 2018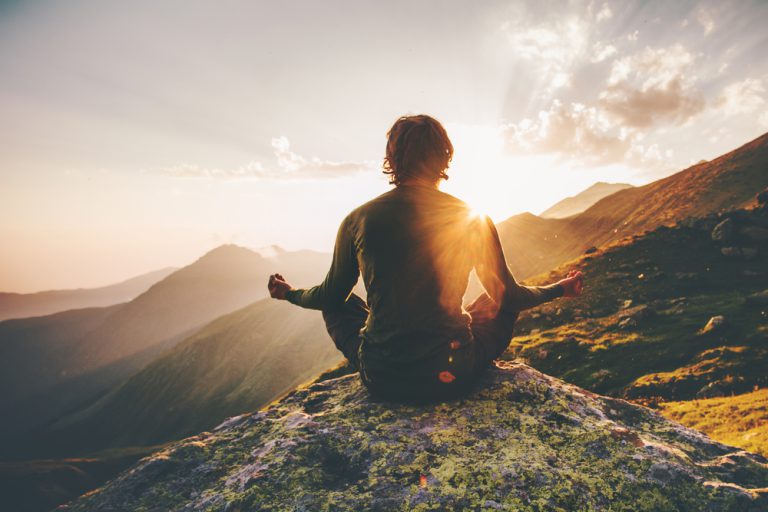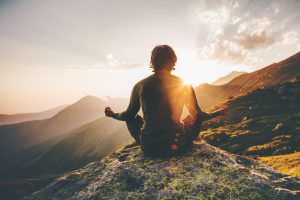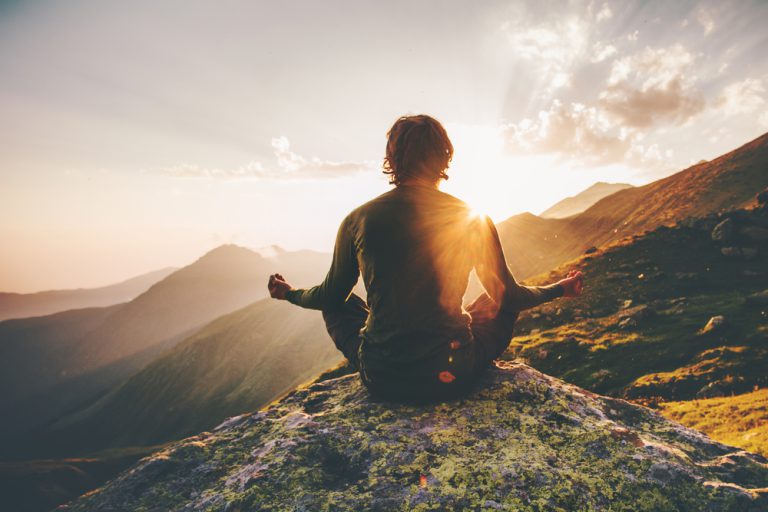 If you're reading this blog, chances are you're already pretty well convinced that RV travel is awesome. But did you know travel can actually be healthy, too?
What with all the unfamiliar vistas, encounters with new germs, and reduced access to your local physician, travel might not immediately strike us as an especially healthy activity. And in many cases, that caution makes sense: rest stop bathrooms and airplane armrests are absolutely teeming with germs, and there's only so much antibacterial hand sanitizer you can take in one day.
But along with being a comfortable, efficient way to travel, RVing is also a natural way to put your health first when you're on the road.
So grab your travel guide and get ready for adventure. We're going to show you why RVing is good for your body as well as your soul!
Benefits of RV Traveling
Read on to learn the surprising health perks of RVing.
1. You get to enjoy lots of outdoor activity.
For many RVers, camping means hiking, biking, kayaking and more — which are all great ways to get your heart rate up at the exact same time as you push those stress levels way, way down.
Although traveling by car or airplane can also take you to outdoorsy destinations, RV camping makes it much easier to bring all your adventure gear along with you… and besides, the best camping spots are usually the ones out there in the wild, inspiring you to get outside and explore!
2. You can make your own healthy meals at home.
Eating out is fun every once in a while, but if you're eating every single meal from the hotel restaurant's buffet, your health — and your waistline — may suffer.
RVing makes it simple to create the delicious, healthy home-cooked meals you enjoy at home no matter where the road takes you. You'll also be able to shop for fresh food close to where it's grown, visiting local farmers markets in each new destination. Need some ideas? Here's our post on some of the tastiest meals to whip up in your rig — and here's some advice for how to store all those fresh foods in such a small kitchen.  Psst: don't forget about your Instant Pot! This handy little device packs some serious power. Don't believe us? Check out this post on why you need one in your life, stat.
Stress Management
Health isn't just about eating right and working out. Here's how RVing offers mental and physical health benefits.
3. You'll meet amazing people along the way.
Strong friendships aren't just nice to have — they're essential to human health. In fact, some studies show that loneliness is as bad for us as smoking. Yikes!
But RVers are constantly meeting amazing new people, whether it's fellow campers you invite over to enjoy the fire or locals at a new destination. Camping clubs and communities can bind campers together into systems larger than themselves, which offers ample opportunity for both making RV friends and being of service to the greater good — a healthy sense of purpose.
4. You won't be in an airport.
Okay, we know this sounds flippant… but seriously, can you think of something more people have touched than an airport restroom faucet?
When you travel in an RV, you minimize your exposure to germs and pathogens since you're staying in your own space for the majority of the time. Furthermore, you know exactly when the toilet was last scrubbed and the sheets were last changed, which you likely can't say about even the best hotel room. Here are some tips on keeping your travel trailer or motorhome nice and shiny.
5. You'll get a chance to unplug.
It seems like we spend every waking hour in front of a screen anymore. Heck, you're reading this post on a screen right this very moment!
Don't get us wrong; technology can be a wonderful tool. In fact, it can even help you improve your health if you download some of the best health apps like MyFitnessPal or the 7-Minute workout.
But camping gives us a great excuse to put the phone down, shut the laptop, and go outside for a spell. Because after all, there's a whole lot to see and do at every stop along the journey! Rather than zonking out in front of a movie or three for a long plane ride, you'll spend your time in your motorhome watching the beautiful scenery unfurl around you.
How to Stay Healthy While Traveling
Isn't it great how much easier it is to stay healthy while traveling in your trailer or motorhome?
Of course, every trip does come with some uncertainty, stress, and germy encounters, so it's important to keep a few healthy travel tips in mind.
For example, on rainy days when a hike is out of the question, your RV's four walls can suddenly seem pretty claustrophobic. But even in a small space, it's possible to get a quick sweat on — especially if you invest in a few affordable pieces of travel workout equipment.
For example, resistance bands make it easy to bang out a quick strength training session, and a BOSU ball balance trainer makes core work a cinch. If you really want to get the blood pumping, you could consider purchasing a folding stationary bike. They're surprisingly affordable and easy to fit in your RV's basement storage!
Another way to keep your body feeling good on even the longest driving day? Invest in a quality travel pillow… and don't forget to do some yoga next time you stop. Here are our favorite poses for RVers.
Healthy Snacks for Long Road Trips
We know it can be easy and tempting to rely on not-so-nutritious gas station food during the driving portions of your journey. But a little bit of planning and forethought will help you save money and feel better during your trip.
Here's a post we wrote about how to maximize your pit stops, including some of the best road trip travel snacks for health-conscious campers. 
See? RVing can be a healthy activity… not that you needed an excuse to get on the road!
This post may contain affiliate links.