RV Owners
Last updated on December 2nd, 2022. Originally published on August 19th, 2017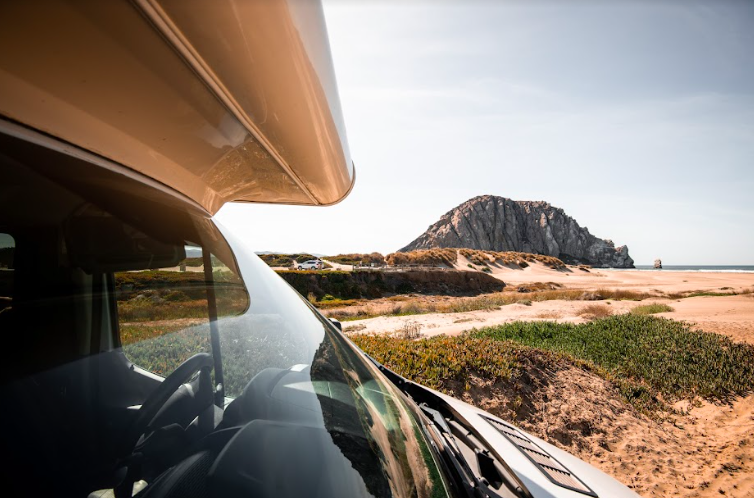 Variety is the spice of life — and camper living is no exception.
Obviously, all RVers have certain traits in common. We're adventurous, scrappy, and ready to take on everything the world has to offer. We're hungry to see and experience as much as possible.
But beyond that, there are many different types of specific RVing lifestyles. Some folks are snowbirds, who use their rigs to travel south and escape the harsh winter. Other campers are bona fide adventurers, cruising around in tiny pop-up campers or sleeper vans, happy to forgo luxuries and comforts if it makes for a better story later.
So, what kind of camper are you?
RV Lifestyle
From full-timers to quick weekend escapees, here are a few different types of RV lifestyles.
1. The Tourist
Have you always had the travel bug? Do you have a map with the places you've visited marked off — and a running list of future destinations?
For this camper, the RV itself is secondary — it's really just one mode of transportation. The tourist makes it a point to get out and see the world as often as possible, whether it's by plane, train, automobile — or, yes, RV.
2. The Weekender
Work hard, play hard.
The weekender is all about using their RV to get away from the workday tedium. Maybe you don't travel far… but it's not about how many miles you drive; it's about how relaxed you are when you get there!
3. The Family (Wo)man
Once you have kids, everything changes.
For the family camper, it's all about showing your children the magic of outdoor living while they're still young enough to fully appreciate it. Or maybe you just want a comfortable way to travel to theme parks and other kid-friendly destinations. Either way, your rig is always full of happy campers!
Winter Camping
Why stick around for the foul weather when you could be relaxing on a gorgeous beach somewhere instead?
4. The Snowbird
Snowbirds, you know who you are and what your motivation is — but we have to applaud your ingenuity. Avoiding the winter weather by RV is way better than dealing with the TSA every season… not to mention a second mortgage!
5. The Prima Donna
Just because you're traveling doesn't mean you can't live in the lap of luxury.
For the prima donna, RVing is all about upgrading the camping experience. You want to get out and enjoy nature… while also having a soft couch to relax on, a TV to keep up with your can't-miss shows, and a kitchen to make home-cooked meals in. (Or, let's be honest: to have someone else cook your meals in.)
It's called glamping — or having your cake and eating it, too!
Seasonal Camping
Into longer getaways? You might be one of these types of dedicated campers.
6. The Summer Specialist
Maybe you have kids of your own or maybe you just long for the days when "summer" was synonymous with "vacation." (Or maybe they still are… except now, you're on the other side of the desk, working as a teacher!)
No matter what, if June, July, and August make your feet itch, you might just be a summer camper.
This type of seasonal camper has been to all the uber-popular spots like Yellowstone, Yosemite, and the Grand Canyon — twice. After so many summers, you've become adept at finding those fascinating destinations a little further off the beaten path, and not quite so crowded.
7. The Full Timer
For this RVer, camping is a commitment.
Your rig is way more than a getaway vehicle. In fact, you call it home sweet home. After taking a few amazing shorter trips, you fell so deeply in love with the mobile lifestyle, you decided to take on full-time RV living. Sure, it's not without its challenges… but for full-timers, all of life is one great, big adventure!
Boondocker
Are you the adventurous type? Not afraid to get a little dirt under your fingernails? You might be one of these courageous campers.
8. The Adventurer
Who needs a great big diesel pusher? All that "luxury" is just froufrou that gets in the way.
For the adventurer camper, the whole point of an RV is convenience and flexibility. You do little more inside your rig than eat and sleep — it's all about getting outside and living in such a way that the most amazing sights and landscapes are super accessible.
More than likely, your rig is a pop-up camper, Class B, or even a small converted van. Who needs more than that? Besides, big rigs are hard to get down narrow, unpaved roads… which everyone knows is where the most interesting stuff is.
9. The Off-Grid Wizard
You can't remember the last time you camped in an industrialized campground with hookups. For this RVer, it's all about boondocking — and getting away from the hustle and bustle of everyday life.
You see your RV as an escape pod, a way to venture as far into the woods as possible without potentially getting eaten by a bear (and while still having an actual mattress to sleep on). And you've been at it long enough that you've got some pretty amazing boondocking secrets — whether it's recipes for tasty meals that don't require refrigeration or clever ways to conserve your water so you can stay out of town as long as possible.
So, Which Type of Camper Are You, Anyway?
No matter what kind of camper you are, one thing's for sure: You're part of an incredible camping community, full of friendly, hard-working, and adventurous travelers always looking to lend a helping hand.
Whether your RV is a weekend getaway machine or your full-time home base, you know the unique liberation of living life on wheels, being able to pick up and go wherever and whenever your heart desires.
So we say to all you campers out there — whether you're a Prima Donna or an Adventurer, a Family Man or a Snowbird riding solo: Happy trails, and stay safe on the road!