How Tos & Tips
September 12th, 2019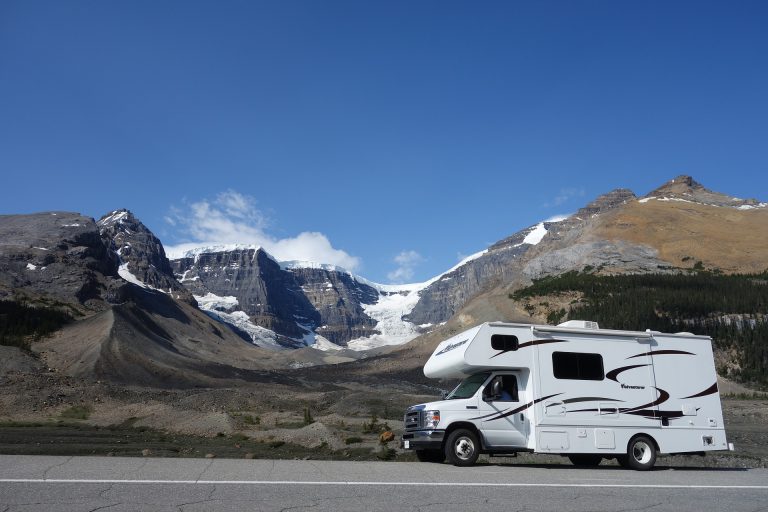 There once was a time when living in a motorhome or trailer and traveling full-time was just a dream that the vast majority of us could never obtain. However, with the birth of the internet and the plethora of online jobs that came after, it is now more possible than ever to hit the road and never come back.
Because of this, we are seeing more and more people of all ages and from all backgrounds making the decision to RV full-time.
If this is something you've been considering, you may be wondering how to make it happen. After all, even though living in a camper is much more common than it once was, it still isn't the norm, and figuring out the steps required to break out of the box and live this dream can be a bit overwhelming.
In this article, we will discuss our best tips for those looking into living in a travel trailer or motorhome. Read on to learn where to begin and what to consider.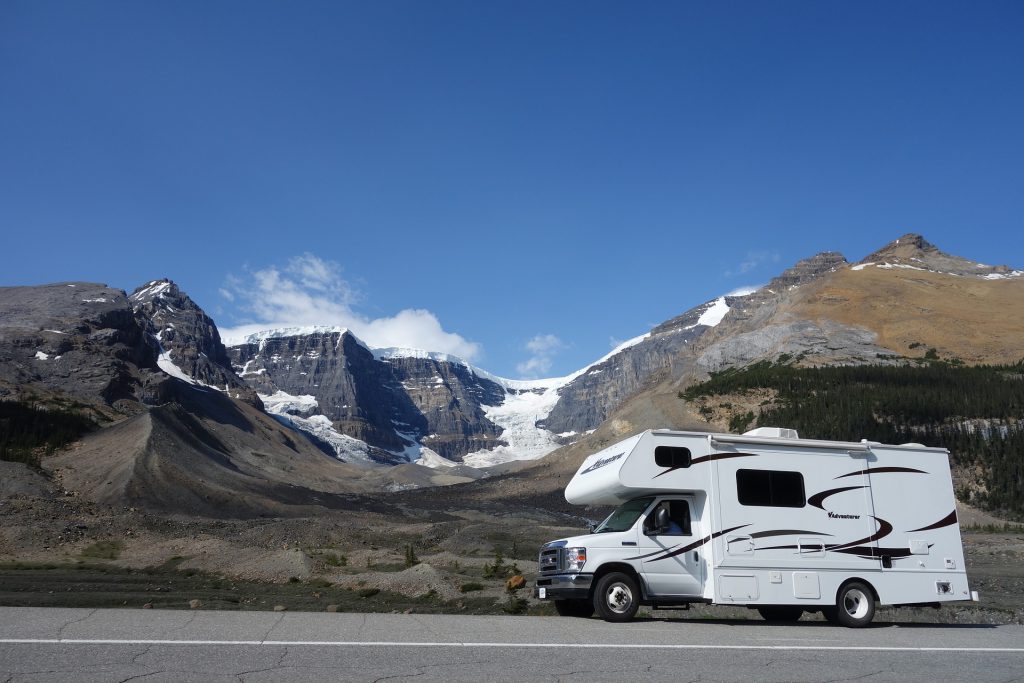 Finding the Best Rig for the Full-Time RV Life
One very important thing you must do before moving into an RV is find the right rig for your situation. There is no one best RV to live in full-time, as everyone will want and need different things out of their home-on-wheels. Therefore, you will need to do a bit of research to determine what kind of RV is best for you and which floorplan is ideal.
Below are descriptions of the various types of RVs out there. Use this information as a starting point for finding the best fit for you.
Bumper Pull Travel Trailers
Bumper pull trailers are pulled behind a truck at the bumper, meaning you will need to make sure you have a vehicle with adequate towing (and stopping) power. They tend to be the least expensive option and come in a variety of floorplans, but can be cheaply made, something you'll want to look out for.
5th Wheel Trailers
The most popular option for those who will be RV living with kids, 5th wheels are a bit roomier than their bumper pull counterparts. A fifth wheel juts over the bed of the truck, and the hitch for this type of trailer is actually found inside the truck bed. This makes for a better turn radius and easier pulling experience.
Of course, the best 5th wheel for full-time living is a well made one, so again, you will want to watch out for poor quality models.
Class A Motorhomes
Class A motorhomes are the drivable RVs that look like buses. While there are models that do work for families, most class A RVs are made to suit couples moreso than those with kids.
These are almost always the most expensive option on the market, but tend to be very well made. We recommend class As to those who want the most luxurious RVing experience possible.
Class B Motorhomes
For those who will be traveling alone or with only one other person, a class B motorhome might be just right. These are the campers that are the size and shape of vans, meaning they are easy to drive, easy to park, and perfect for those who prefer "stealth camping" or going off-road.
Keep in mind that a class B will be quite cramped for full-time living.
Class C Motorhomes
Finally, there are class C motorhomes. These are not usually as expensive as their class A siblings, and because they are set on a truck chassis, many people find them easier to drive.
You can recognize a class C by the bit that juts out over the cab—this is usually a bunk. Some class C RVs have a queen bed in the back, making it possible for a family to use them, while others have only the over-cab bunk.
No matter which type of RV you choose, you will want to make sure it has a nice floorplan that works well for you. Additionally, such features as an enclosed underbelly and heated tanks will give you the best RV to live in year-round, especially if you plan to winter in cold locations.
Income and the RV Lifestyle
Unless you're retired, you will need to find some way to make money on the road. As mentioned before, the internet makes this possible for many by making remote work available in a variety of fields.
There is also the option of work camping, which allows you to work in a campground in exchange for a site and small income. Additionally, some people will turn to seasonal work, staying full-time in one area and/or campground for months at a time before moving on.
Try the following resources to find a mobile job that works for you: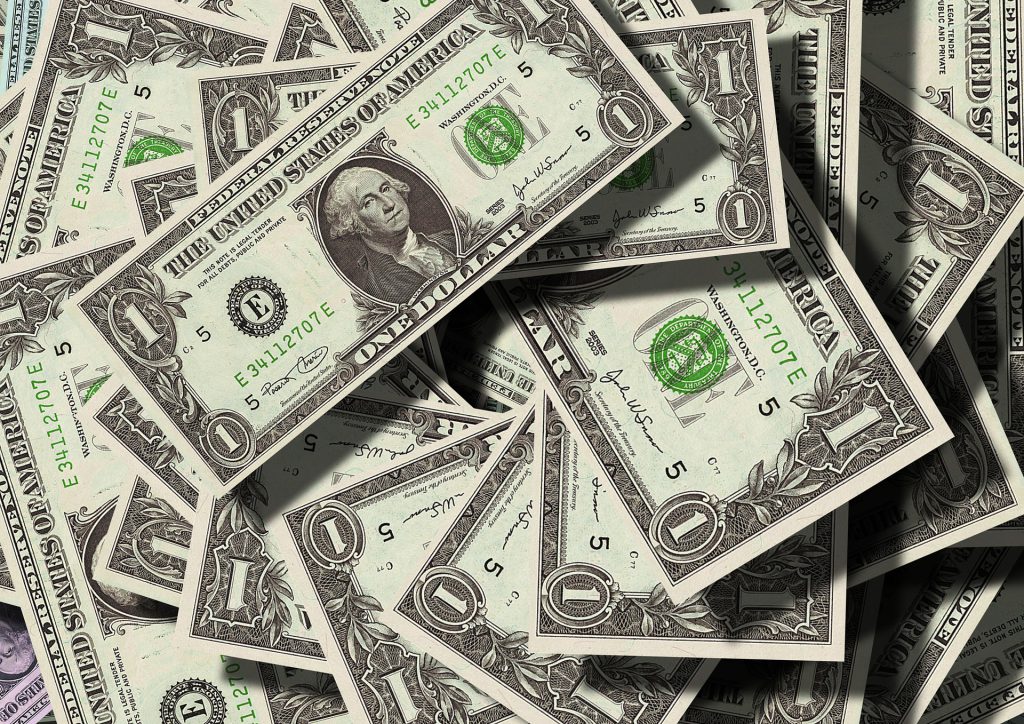 Budgeting for RV Living
The thing people worry about most when considering this lifestyle is RV living cost. While it may not necessarily save you money to live and travel in an RV full-time, it actually does not need to be as expensive as you might imagine. In fact, there are tons of awesome ways to save money while still having some really awesome adventures.
Camping Clubs and Memberships
The first and possibly most important thing you can do to save money is join some camping clubs.
We highly recommend Passport America for saving a bundle on quick, one- or two-night stays on the road. Meanwhile, Thousand Trails and Coast to Coast can easily save campers thousands on longer-term stays.
Other great options include Boondockers Welcome and Harvest Hosts, which allow guests to boondock in a number of locations free of charge. Escapees can also be helpful.
Reciprocal Attraction Memberships
Of course, you're going to want to see and do things while traveling the country. In order to save on attractions, we recommend getting a few different reciprocal memberships.
The "America the Beautiful" pass allows you to see all of the national parks for only $80 per family per year. Meanwhile, the Association of Science-Technology Centers (ASTC) and North American Reciprocal Museum Association (NARM) are great for receiving free admission to museums, and the Association of Zoos and Aquariums (AZA) is perfect for animal lovers, as it provides free and discounted admission to zoos and aquariums.
There is also the option of a Merlin Pass, Cedar Point Platinum Pass, or Six Flags Gold Pass if you're a theme park lover.
Other Tips
Travel slowly to stretch your gas budget.
To save on propane, use electric appliances whenever electric is included under your site fees.
Stay at state parks for lower camping fees.
Boondock whenever possible to eliminate camping fees.
Look for free attractions and events.
Avoid eating out. Opt instead for easy-to-make slow cooker or Instant Pot meals.
Final Thoughts on Full-Time RV Living
If full-time RVing is what you really want to do, we encourage you to do everything in your power to make it work. After all, you only have one life to live, and you might as well live it to the fullest.
That said, it is important to understand that while you will have many amazing experiences as a full-timer, you will still be living your day-to-day life. Therefore, going in expecting a perpetual vacation is sure to set you up for disappointment. Instead, go in with an open mind and see what awesome adventures come your way!