How Tos & Tips
Last updated on June 26th, 2023. Originally published on August 11th, 2020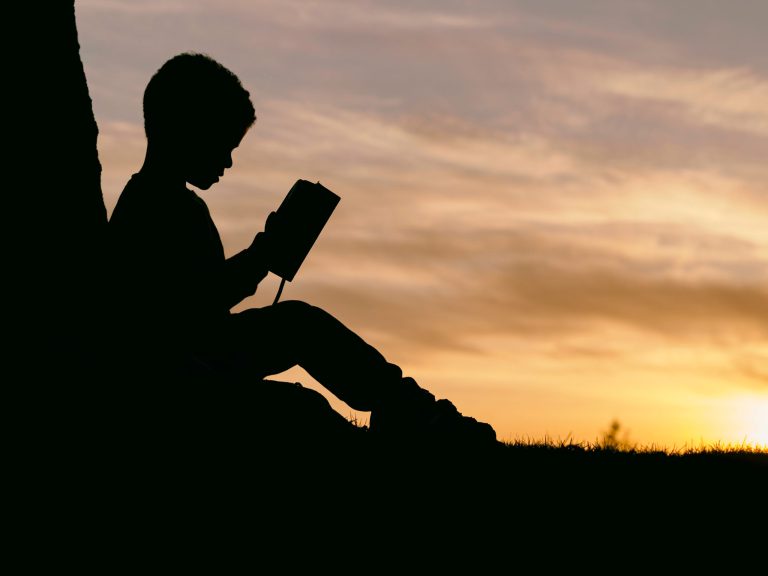 People have been talking a lot about homeschooling recently. As a parent, it has certainly crossed my mind as well! But even more tempting than homeschooling is the idea of roadschooling. In fact, I've talked to many parents who have daydreamed about getting rid of our stationary homes, climbing aboard an RV, and taking schooling on the road.
What is Roadschooling?
Roadschooling is exactly what it sounds like – homeschooling while traveling on the road! The flexibility of traveling while teaching can be a huge plus. Imagine learning about space exploration and being able to visit the Space Center in Houston. Or learning about native cultures and visiting areas where they lived. You can make so many parts of school that lots of kids learn in textbooks or online come to life with real-world experiences when you're able to pick up and travel!
Tips on RV Homeschooling & Roadschooling
Although it sounds like a carefree life, feeding your family's wanderlust and going where the wind blows, you do need to plan ahead. There are some aspects of homeschooling that require discipline and research. But the one-of-a-kind experiences you and your children can have while travel homeschooling can make the planning and hard work worth all the effort. Here are a few tips to get you started:
1.) Research ahead of time
You'll want to choose your curriculum before you begin your travels so you have time to gather any materials and supplies you'll need. You can likely get some of those as you travel, but you may want to begin before you leave. Also, homeschool laws vary depending on the state where you live. You'll want to look into the laws for your state and make sure you can travel and abide by those laws while you teach. This organization can help you get started in discovering your state laws, but be sure to check with your state's Department of Education as well to make sure you're complying.
As you choose a curriculum, think about how your children learn best so you can pick resources that play off their strengths. You may also want to take this time to plan out your lessons in conjunction with how you travel. Will you study colonial times and head to Williamsburg? Will you learn about ecosystems and start off at a national park? If you do a little scheduling, you can make sure your lessons and life experiences line up.
2.) Get online
From official homeschool resources and lessons to blogs that give you honest advice from other parents who homeschool, the internet is a treasure trove of information on homeschooling! To get started, here is a list of ten homeschooling blogs written by other homeschooling parents who can give you advice.
If you need guidance to get started with a homeschool curriculum, here is a list of seven great online homeschool programs.
3.) Figure out what works for you and your family
Some kids need to have a set start and stop time, and a dedicated place to do work. Some need to work for 15 minutes and then take a break and run around for a bit. Some work better first thing in the morning while others are night owls. Don't forget to consider what works best for you as you teach also! Do you need to plan an hour of quiet time after lunch so everyone can decompress for a bit? Would you rather everyone work inside at a table, or outside in the fresh air? Figure out what works best for your children and your family, and work your days and your travel accordingly.
4.) Spot the learning opportunities as you travel
There is so much out in that wide world that kids can learn about while you're RV homeschooling! Certainly, trips to national and state parks can teach them about the natural world and the people who first lived there. They can learn about art and science and history at museums and historic sites. Everywhere you go will be opportunities for them to learn. However, don't overlook the everyday learning opportunities also. Cooking teaches kids about fractions and the science of combining ingredients. Swimming and boating can teach them about the properties of water and displacement and about marine life. Reading instructions or roadside signs or emails or just about anything is always good practice for beginning readers, and more advanced readers can find novels or non-fiction books about places you'll visit. The opportunities to learn are endless and they don't have to happen just during official homeschooling hours.
5.) Let their interests be your guide
Consider your children's interests when planning lessons and trips! Do you have a history buff on your hands? A kid fascinated with science? A future art major? You can look for places to visit including historic sites, museums, galleries, and more that spark your children's curiosity and get them wanting to learn.
6.) Take breaks
Teaching from home or on the road is never going to be the same as a day in school. Be sure to take breaks, get some fresh air, or go for walks. It's easy for parents and kids to get frustrated with one another, and it's important to take the space needed to get everyone in a good headspace for learning.
Benefits of RV Homeschooling?
From the tips above, you've probably already seen many of the benefits of homeschooling in an RV. You can tailor lessons to your child's learning style, and your family's lifestyle. You can choose the time and place you want to homeschool on the road. You can take breaks when you wish. You can also tailor your lessons to coincide with travel to different parts of the country, or different locations such as parks or museums. RV homeschooling gives you a lot of freedom and allows your children to learn in a uniquely hands-on way that most kids will never get to experience.
Cons of RV Homeschooling
However, traveling and homeschooling aren't all rosy fun, and you will need to consider the cons of RV homeschooling as well. Here are a few things that could be a drawback for some homeschoolers.
You have to pay for educational materials yourself. Instead of having the state pay for textbooks, workbooks, online resources, and other materials, that cost will now be covered by you. You should also consider the entrance fees for museums, national parks, and other places you plan to take your children while you're on your adventures. Finally, they'll need general school supplies like paper, art supplies, books, and pens.
The buck stops with you. There isn't a teacher to ask if you or your child have questions. If you can't answer your children's questions, it will be up to you to find someone who can. Some people are great at this…and some aren't. You'll have to decide if this is something you're willing to tackle!
You'll need to be a self-starter. You'll need to stay on top of homeschool requirements, from motivating your children to stay on track to determining what benchmarks they need to hit to taking any necessary state tests or providing documentation of their schooling. Homeschooling is an adventure, but it's also a commitment
Some kids just like being in school. This may not be a problem if you homeschool from the start, but if you remove an older child from a traditional school to roadschool, you'll need to work through things like missing friends or sports or other the other advantages of a brick-and-mortar school. These problems can be helped by FaceTiming friends or perhaps doing an online class with peers. You may also have a very social child, and you'll want to be sure to build in opportunities for them to make friends and play while you're on the road.
RV Homeschool Curriculum
We shared 7 great options for homeschool curriculums above, but this is another great post to help you decide how to choose a curriculum. While you're looking into curriculums, don't hesitate to ask around. If you have friends who homeschool, or teachers who can give you advice, see if they can help you decide. You also don't have to limit lessons to just the plans in the curriculum. If you have a relative with math and science knowledge, set up FaceTime or Zoom calls to have them work with your child. Send essays or papers your child writes about their experiences to your writer friend. One great bonus to all this 21st-century technology is that you probably have a world of experts at your fingertips who can help you teach your child.
How many hours a day is required for homeschooling?
The number of hours required for homeschooling varies depending on your state and the ages and grades of your children. However, the number of hours children homeschool is significantly lower than the number of hours they would be in traditional school. For one thing, you're not teaching a classroom of 27 (or more!) kids – you're only teaching a few…or possibly just one. You can go at that child's pace without having to adjust for many more kids. You also don't have to allow for the questions or interruptions or waiting for everyone to find a pencil – all the little moments each day that, when multiplied by 20, add up to a lot of time. High schoolers won't be packing up their supplies and switching classes, and unpacking at a new desk six times in one day.
Speaking very generally, pre-kindergartners should do 20-60 minutes a day of homeschooling, elementary school students should do around two hours, and high schoolers should do about four hours of work.
What supplies are needed for homeschooling in an RV?
The supplies you'll need for roadschooling will depend on your child's age and grade. In general, you should have:
a laptop or computer for any online learning, plus a printer and ink
general school supplies like paper, pencils, crayons, markers, art supplies
1-subject notebooks for each class
folders
glue
a sturdy pencil sharpener (don't mess around – just go for a sturdy, electric one. It will be worth the money!)
chalk and mini chalkboard or dry erase markers and mini dry erase board
laminator (for you, the teacher)
textbooks, workbooks, or other curriculum
fun reading books
You'll also want a designated space to store all of your supplies while you travel. It's best to keep them in containers with snap lids so they won't spill out when they're not in use.
There's a lot to think about when you consider roadschooling. However, if you do decide to go that route, you can be sure your children will have memories of their travels and experiences that will last a lifetime!