RV Owners
Last updated on December 7th, 2022. Originally published on November 21st, 2017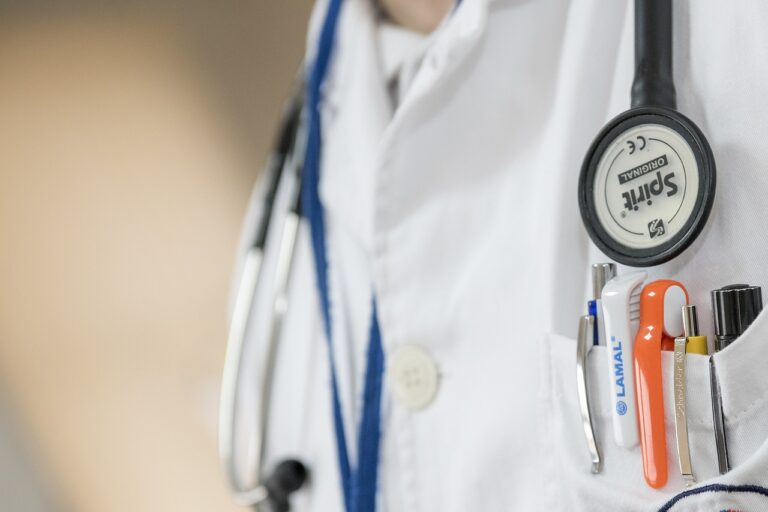 Full timers already have a lot on their plates.
There's the pleasant, but the time-consuming, task of raking the map for your next great destination, as well as keeping up with regular preventative maintenance to ensure your rig is fit as a fiddle and ready to drive. Don't forget about calling ahead to those campgrounds and booking your sites ahead of time — you don't want to miss out on your 50% Passport America savings!
There's also the chore of setting up your domestic state of residence for voting and taxation purposes, not to mention the regular old everyday reality of cooking, cleaning, and shopping. Life doesn't stop just because you're on the road!
And that's exactly why there's one more not-so-exciting travel reality you absolutely must prioritize.
We're talking about acquiring and keeping up with your medical insurance. And while it's not the stuff of travel fantasies, it's a very important topic — and an investment you'll be happy with, should anything happen.
But what's the best health insurance for travelers who live nomadically in their rig, full-time RVing? How can you find insurance that covers you wherever you go while you live full-time in your RV?
As you might expect with anything healthcare related, it's not the simplest topic in the world… but we're here to help you tackle it!
Health Insurance for Extended Travel
Let's start with the basics. What do you want out of your healthcare plan when you've made travel into your lifestyle?
Well, for one thing, you want coverage nationwide — or possibly even internationally. And while special travel insurance plans exist for specific trips, that isn't what we're talking about. You're on the road perpetually, so you need health care that will fulfill your needs without an end date if you're going to live in your RV full-time.
Fortunately, there are a few options out there for the nomadic among us.
Best Health Insurance for Full Time RVers
Many full-time RVers are self-employed or freelance, which means they'll need to buy health insurance through the marketplace — that is, open enrollment through the Affordable Care Act, otherwise known as Obamacare. (Yes, it's still going on, even though he's out of office!)
You can search the Affordable Care Act marketplace, and enroll in a plan, by clicking on this link. But before you merrily go off to buy health insurance for your travels, there are some things you should know — because it can be convoluted, even if you're not a full-time traveler!
First of all, your healthcare options will depend on your state of residency. So if you're a full-timer, or hoping to become one soon, you need to make sure you have all of your ducks in a row when it comes to this logistical chore. (Here's our post on everything you need to know about establishing state residency, as well as some key hints for picking the best state to do it in!)
Second of all, not every plan covers you no matter where you are. In fact, finding one that does so is the exception rather than the rule.
But fortunately, one of the most popular states to establish residency in for full-timers is also one of the best when it comes to finding a healthcare plan that will cover you no matter where you wander!
What state might that be? We're glad you asked.
RV Health Insurance
For all its faults, Florida's got some serious benefits for full-time RVers. It's a great place to establish your residency because it doesn't carry an income tax, has relatively affordable vehicle registration fees, and is popular enough amongst the nomadic set that it has a ton of pre-established mail-forwarding services so you can easily get a "permanent" address.
It also turns out to have some of the cheapest and most comprehensive health insurance for full-time RVers, which will cover them during their travels. Win-win, right?
Florida Blue, one of the state's most prominent insurers, offers two types of Florida Blue EPO/PPO plans (Blue Select & Blue Options) which act as EPO in-state, but take advantage of an extensive and highly reputable "Blue Card" network that will function out of state as well, essentially making them PPO out of state. That makes it a great option for full-time RV health insurance, and it doesn't cost as much as you might think.
Along with having a workable option for full-timers, Florida is also one of the states where insurance is most affordable in general. So while you still might be paying a $200 premium, and that monthly chunk of change might still feel painful, just know it could be worse if you enrolled in a different state!
Best Health Insurance for US Travel
It's not always easy to find health insurance for travel in the USA — even plans that work for international countries sometimes charge outrageous prices when you include coverage in America. But there are options out there, whether you need to buy insurance through the market or you're covered through an employer or other venue (such as Medicare).
In all cases, please reach out directly to your employer or a representative from your health insurance marketplace in order to ensure you get the best plan for your needs. We're great at a lot of things here at RVshare, but we are in no way health insurance experts!
For more information on health insurance for full-time RVers, we recommend the following books. They're also great if you just want to know more about health insurance in general, or specifically for travel (whether by RV or otherwise!)
Stay healthy out there!
This post may contain affiliate links.