How Tos & Tips
July 27th, 2019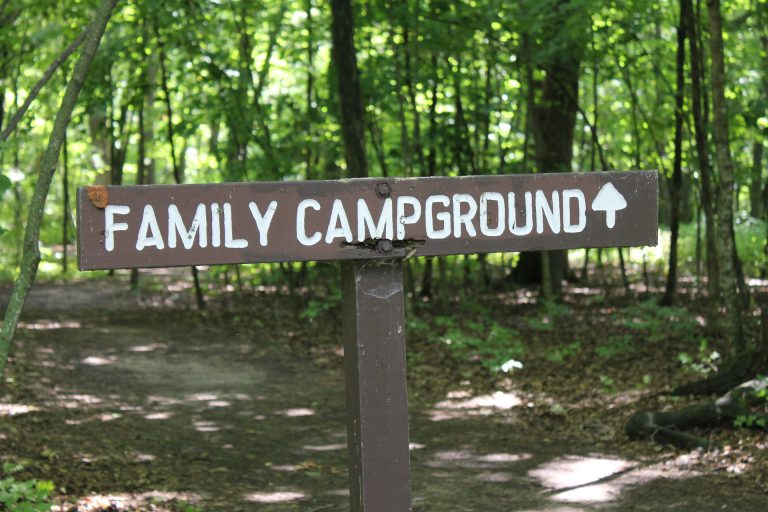 Finding the perfect RV park is an important part of ensuring your RV experience goes smoothly. Whether you'll be staying in one park for a long time or just vacationing for a few days, you certainly don't want to end up in an unfriendly, unkempt, or downright scary place. On top of that, you want to make sure the right amenities are available to keep your family happy and healthy.
Fortunately, there are plenty of RV parks out there, and finding reviews of these parks is almost always a cinch. That said, if you don't camp regularly, you may be unsure of what to look for in family RV parks.
In this article, we will discuss some of the things you might want to keep an eye out for so you can find the ideal place for your family to stay.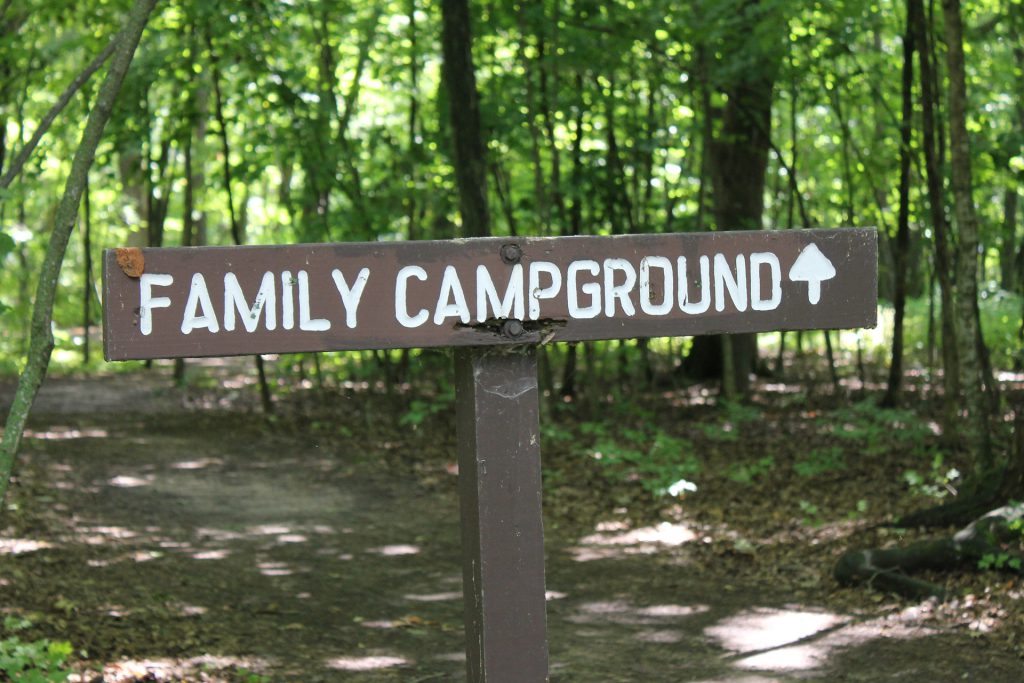 What to Look For in an RV Camping Resort or Park
Let's dive right in and discuss the kinds of things you might want to be looking for when searching for RV parks and campgrounds.
Kid- and Pet-Friendly
First and foremost, you will want to make sure your family is welcome in any park you are considering. Most RV park websites will mention if they are pet-friendly, and those that are not kid-friendly should specifically say so.
Still, it's always good to call ahead and check before making any reservations or plans. Additionally, you may want to ask if there is an "extra person" charge, especially if you have a larger family.
Site Size
If you have a small rig, this won't usually be something you have to keep in mind. However, those with medium to large rigs should remember that not all campgrounds will be able to accommodate them. Be sure to check site length and width to ensure you will fit.
Hookup Options
When it comes to water, sewer, and electric hookups, not all RV parks are created equal. Some will have water and electric, but no sewer. Others might only offer water or only electric.
Even those that do have electric won't always include both 30- and 50-amp service. Check on this beforehand and be sure to carry adapters in case you ever need to plug into a pole that doesn't fit your RV.
Amenities
Amenities vary greatly from one park to the next. Therefore, you should never assume that any one amenity will be available to you. Doing research will save you lots of disappointment in the long run.
Some common amenities that you may want to check for include:
Restrooms
Showers
Playground
Swimming pool
Sports areas
Beach access
Boating and fishing opportunities
Camp store
Propane refills
Organized activities
Onsite restaurant
Dump station (if they don't have full-hookup sites)
Location
Of course, location is important. Unfortunately, campgrounds tend to be located far from big cities, making it difficult to find RV parks when you want to go sightseeing or need to stay close to work.
Still, finding those in-city parks is possible with a bit of digging in many instances, and even when it isn't, you can usually find a good campground within 30 minutes of the city.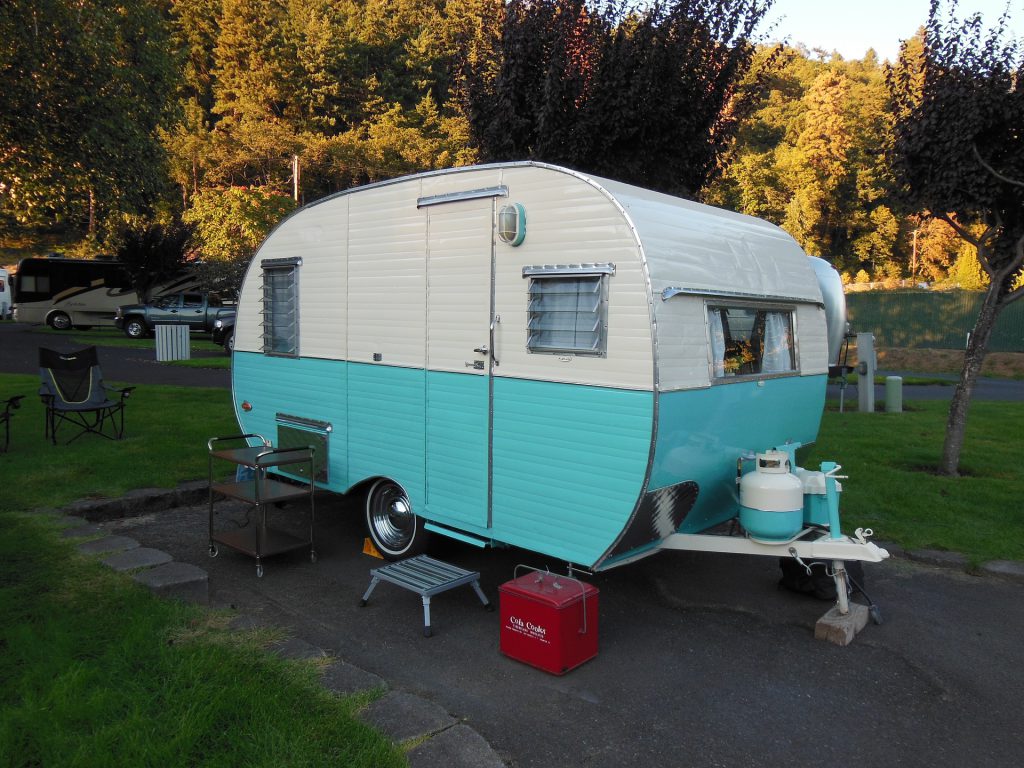 The Benefits of Long-Term RV Parks
Depending on where you are, if you simply search "RV campgrounds near me" you'll likely pull up some long-term RV park options. These might not be the first place you consider, but in reality, staying in one of these long-term parks can be hugely beneficial if you'll be in one place for a couple of months or more.
For one thing, long-term parks tend to offer much lower rates than other parks. On top of that, they usually offer a sense of community that you won't necessarily find in a traditional campground.
Lastly, because there are fewer people in and out of these long-term places and background checks are often a requirement for staying in them, you're less likely to have issues with theft, and letting the kids play outside might feel a bit more comfortable.
Good Sam RV Parks and Other Discounts
Not planning on staying in any one place long enough to take advantage of the cost savings a long-term park offers? No worries! There are other ways to get discounts on RV parks.
For starters, camping clubs such as Good Sam, Passport America, and Escapees all offer discounts at a number of campgrounds. Camping memberships such as Thousand Trails or Coast to Coast can also be a good idea for the full-timer or frequent camper.
Finally, there is the option of programs such as Boondockers Welcome and Harvest Host, which offer members free places to stay on the private property of individuals or small businesses (farms, wineries, etc) for a night or two at a time.
All of these are fabulous options if you need to save a few bucks. Just be sure to do your research so you know you're picking the right club or membership for your family.
Finding RV Parks Near Me
Wondering where to begin on your hunt for the perfect RV park? Our recommendation is to start with a simple web search using a term such as "family RV parks near me" or "RV camping near me".
Not searching for a spot near where you are? Change the term up to include the location you have in mind! From there, you can sift through the results, reading reviews and checking websites for information until you find the perfect place.
Another option if you are part of a camping club—or hold a membership to a particular group of campgrounds—is to begin with that club or membership. Search your options there first, making sure to check the reviews of any place that looks promising in order to ensure it'll meet your needs.
Once you know what you'd like out of a park and where to look, you shouldn't have any trouble locating the ideal place for your family to stay. Have a wonderful time and be sure to return to the internet to leave a review of your own, and help out the next camper in your shoes!