How Tos & Tips
Last updated on January 14th, 2023. Originally published on January 22nd, 2019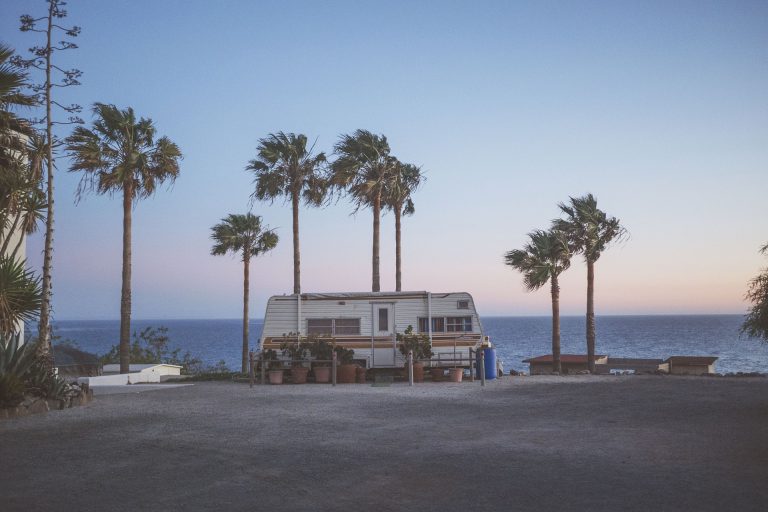 Finding the perfect RV is only the first step into the world of RVing. The next step is finding a campsite, and considering all the options out there, this step can be equally as daunting as the first. Luckily, there are some great ways to narrow down your options and find the very best campsites for this trip and every trip thereafter.
Best RV Destinations
First and foremost, you must decide where you will be headed on your camping adventure. While many RVers choose to stay close to home, others like to venture out further. Some campers even go all the way up to Alaska or down into Mexico. Of course, if you'll be renting your rig, you'll want to make sure your destination of choice is okay with the owner.
Having trouble deciding where to go? Some of the very best RV destinations are listed below to help you decide:
National parks — Every single national park has unique and amazing things to offer. Most have RV campsites onsite, but even those that don't tend to have private RV parks nearby.
Walt Disney World Resort — This is a favorite destination, especially during the winter. Disney has one of the best RV parks in the country right on property, but there are tons of other options in the surrounding area too.
Lancaster County — Lancaster County in Pennsylvania is also a favorite of many RVers. The farmlands here are lovely, and the many factory tours in the area are fantastic. Hershey Park is nearby and there are tons of cute little chocolate shops all around.
Beaches — There is nothing better than camping right on the beach and walking out your door to greet the ocean. Some beaches even offer free dry camping, especially down in Texas. Just make sure you park in designated areas to avoid issues during high tide.
Southwestern US — The southwestern states are absolutely beautiful and something everyone should see at least once. Because they are so rugged, they are perfect for camping, and the fact that there is so much free camping available on public lands makes this an awesome place for boondocking.
Finding Campgrounds Near You
No matter where you decide to go, you will then need to track down local RV parks and campgrounds. Usually, simply searching the internet for "RV parks near me" will give you a nice list of options, but you might also try typing in "RV resorts near me" and even "state park camping near me" to get a complete list of options.
RV Park Directory Options
Another way to find RV camping in a specific area is through an RV park directory. There are many of these out there, but the Allstays app is usually regarded as the most complete option.
If you're looking to save money, there is also the option of joining a camping club and using their directory to lead your travels. Some of the best money-saving clubs out there include the following:
Looking to camp often? You may also like:
What to Look For in an RV Camping Site
When shopping for a campsite you'll also want to know exactly what you should be looking for.
Of the things to look for, one of the most important is hookups. While some RV lots offer full hookups for your electricity, water, and sewer, others only offer a couple of options, and some have no hookups at all. Knowing what you require and what each campground offers can help you decide on the top choices for sure.
Another thing to look into is the size of any given site. If you plan to camp in a big rig, it's important to realize that you won't necessarily fit in every campsite out there. Additionally, slides can make certain RV parks and campgrounds a tight squeeze.
Finally, you may want to consider the amenities each campground offers. Many RV parks have awesome amenities such as swimming pools, playgrounds, and tennis courts. Meanwhile, there are campgrounds that are much more rustic, with many opportunities hike and fish. Both are good options and what you choose will depend on personal tastes.
Hopefully this article helps you narrow down your campsite choices so you can make an awesome decision and fully enjoy your next big camping adventure. Happy trails!
This post may contain affiliate links.