Travel Inspiration
August 17th, 2019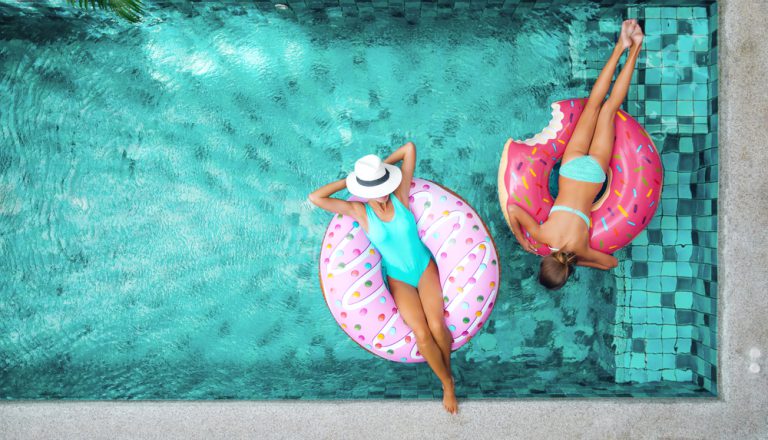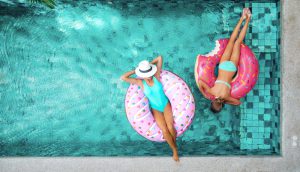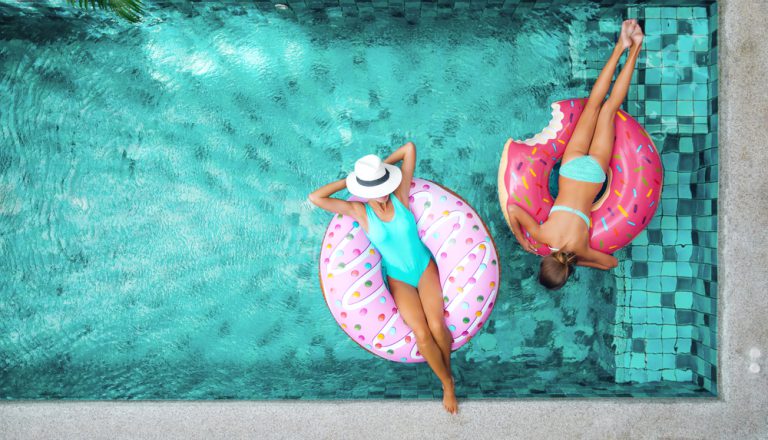 Man, it seems like summer only just got here! But suddenly, it's mid-August, and everyone's favorite season is on its way back out again.
Oh, well. Honestly, summer's brevity just makes it that much sweeter. When you only have a short while to enjoy something, taking in every last drop of its goodness is that much sweeter.
But just because August is already half over doesn't mean you can't still enjoy some fun summer activities and trips. After all, this special season deserves a bit of a fanfare to mark its exit, don't you think?
Here are some of our favorite ways to give summer a sweet send-off… even if that sweetness is tinged with just a hint of bitterness, too.
Fun Summer Activities to Enjoy in August
As summer comes to a halt, consider adding these fun summer activities to your to-do list.
1. Host movie night… outside!
The weather's still warm and the nights are clear and beautiful, so if you're going to huddle around a screen, you might as well do it outside! Don't worry, you don't have to have too much fancy equipment to pull it off. These days, you can purchase a projector for less than $100, and if you have a plain white wall… bam! You've got a screen. In a pinch, a sheet will also do.
Of course, many RVs also come equipped with outdoor entertainment systems, which can make movie night even easier. Add a campfire and some s'mores to take it up a level. Who said the start of the school year had to mean the official end of summer?
2. Go fish.
No, not the card game… although honestly, that might also work for a fun summer diversion, especially if done outdoors!
But if you're near any sort of body of water where fish live and you have the proper licensing, grab your rod and go reel in dinner. There's nothing as tasty as something you caught and cooked yourself, and soon, Jack Frost might just freeze over your lake and you'll lose your chance. (That is, unless you want to commit to the adventure of ice fishing!)
3. Grill it up!
Is there anything that says "summer" quite as clearly as grilling up a delicious meal? Whether it's a casual evening with hot dogs and burgers, healthy fare like grilled veggies, or something more substantial like pork chops or steak, the grill makes everything taste better as if by magic. (Protip: join up this suggestion with the second item on the list for a blissful summer evening. Nothing like freshly-cooked fish!)
4. … Take a Summer Vacation!
Okay, you caught us — and you had to know this was coming. We're a travel company, after all!
But seriously, summer travel doesn't have to come to a swift end as soon as you turn the calendar page from July to August. Even if the kids are back in school, you can likely still sneak away for a quick weekend… or make it into an adults-only adventure and leave your kids in the care of a qualified sitter at home.
In fact, we'd argue that late summer can actually be a better time to vacation than high summer. Fewer crowds, potentially lower temperatures, and sometimes better deals on accommodations and touristic attractions might await. And, of course, by renting your getaway vehicle right here at RVshare, you'll save a bundle on your RV rental fees as well. Just sayin'!
Summer Weekend Getaways
The best summer vacations aren't always the longest. Here are some of our favorite summer vacation destinations that are the perfect size for a quick weekend getaway.
5. Stay at the local state park.
Honestly, if you've yet to take advantage of America's state parks system, you're missing out. They really are a total hidden gem, especially for RV campers: many offer generous full-hookup sites at bargain basement prices, and you'll often have a camp host who's happy to help get you oriented and show you around.
Best of all, no matter where in the country you call home, there's likely a state park nearby you… sometimes very nearby! You might be surprised to learn about the hidden gems that are waiting to be discovered right in your own backyard.
6. Head to the beach.
Want to extend summer just a little bit longer? The best way we know how is to head to the coast, where you can kick back and relax with a novel in one hand and a lemonade — or maybe something stronger — in the other. Meanwhile, Junior will keep himself busy building sandcastles and romping around in the waves… and you may even be able to stave off your winter pallor for another week or two!
Summer Events for Kids
Let's face it: as awesome as summer is as an adult, it's even more special for the little ones in our lives. In fact, there's a good argument to be made that getting our memories of getting out of school for the season is the whole reason we're still so obsessed with summer!
Although the school year is probably beckoning soon (and in some cases may have already started), there's still some summer fun for kids to enjoy before the cooler temperatures prevail.
7. Attend Austin City Limits.
A music festival? On a list of summer events for kids?
We know it sounds bonkers, but hear us out — because the organizers of this particular festival know how to make an event family-friendly. Although you'll still find all of the fun, decidedly adult goings-on you'd expect of a normal music festival, Austin City Limits also offers a whole separate festival specifically for the kids: Austin Kiddie Limits. (In our opinion, the name alone is worth supporting this event!)
And although the event technically takes place in fall, if you've ever been in Texas in high summer, you know that the early October dates of this event are a kindness. Turns out everything is bigger in Texas, including heat and humidity!
This year's ACL Music Festival will include headliners ranging from Guns N' Roses to Billie Eilish to Mumford and Sons to Cardi B, not to mention the vast array of lesser-known artists who'll be gracing the stages. Although you can't camp on-site, there are plenty of RV parks in the greater Austin area to choose from… though you'll probably want to make your arrangements soon, since the dates are already fast approaching!
8. Don't forget about Disney (and other amusement parks!)
Disney World — and other major theme parks, for that matter — have an association with high summer. But even late in the game, they're still worth a visit… and now that school's back in session, it may even be a tick less than crazily crowded. (Emphasis on "may." Disney's still always pretty crowded!)
If you can swing a weekend to Disney World in Orlando in late August, September, October, or November, you might even be able to participate in the Epcot International Food and Wine Festival — one of the most-talked-about events in the whole southeast region, let alone Disney itself or even the state of Florida. Granted, this culinary adventure is a bit more befitting to mom and dad than the little ones, but hey, there are still plenty of rides and fun exhibits in Epcot!
Ready for Summer Fun?
As you can see, there are all sorts of ways to give your summer a sweet send-off. And after all, there's no need to be too sad, because it's going to come back again! Meanwhile, you'll have all sorts of exciting activities (and hopefully a destination or two) to keep you occupied during fall and winter. In fact, we've got some great content to help you figure out your end-of-year travels, and even more of it is in the works as we speak! Until we get those published, check out these RVshare blog posts:
No matter what you're doing to mark the end of the season, we hope you had an amazing summer — and we look forward to helping you plan your adventures next year, too!
This post may contain affiliate links.