HVAC
Last updated on April 21st, 2023. Originally published on September 9th, 2019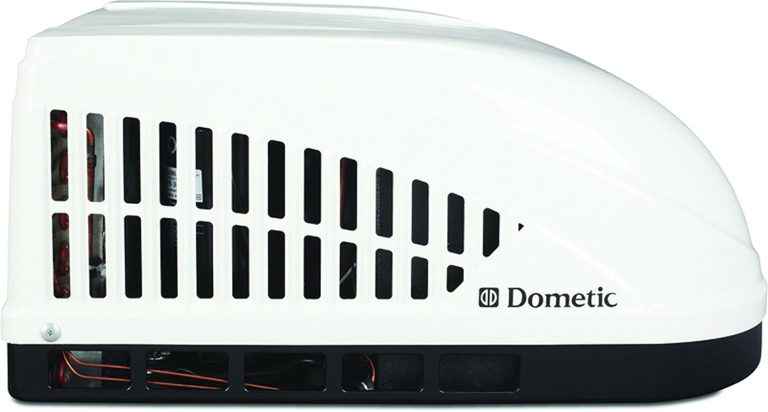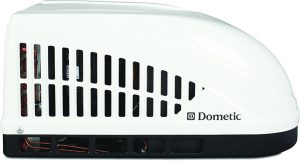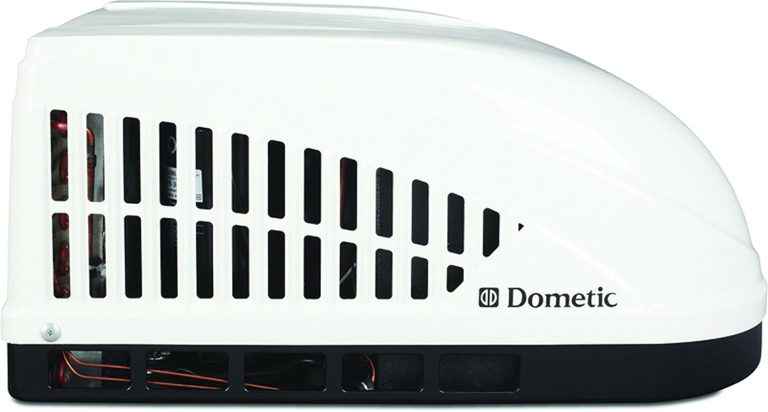 Dometic Aircommand
A Dometic 13,500 BTU RV air conditioner for the rough-and-tumble campers out there, the Dometic Aircommand is as tough as they come. This unit has been tested in all sorts of extremes, and is nearly impossible to destroy. It is also available in the 15,000 BTU version for those needing a bit more cooling power.
Dometic Brisk II
Looking for a Dometic rooftop RV air conditioner that can do double duty? The Dometic Brisk II is for you! This little Because camping season takes place during the hottest time of year, air conditioners are considered a must-have by the vast majority of RVers out there. Luckily, the RV industry offers a variety of options when it comes to keeping cool, meaning you can pick and choose which A/C unit you prefer.
Some of the best and most popular units are the Dometic RV air conditioners. Choose one of these well made A/C units and you'll be all set for years to come.
Dometic RV Air Conditioners
When choosing a Dometic RV air conditioner it's good to know all of your choices. Below is a list of all the RV A/C options offered by the company, as well as some quick thoughts on who each model is best for.
Dometic Penguin II
The Dometic Penguin II has the lowest profile of any RV A/C unit on the market. It's ideal for those who prefer to have a relatively aerodynamic RV, as well as those who wish to keep their height to a minimum for other reasons.
Dometic Blizzard NXT
The Blizzard NXT A/C and heat pump is another great option. This unit is the most powerful climate control system available for RV use. This is the Dometic RV air conditioner you need if you want complete control of the temperature in your rig, no matter the weather outside.
Dometic Air Conditioner Parts
Of course, if you choose to purchase a Dometic air conditioner for your RV, you will want to have the ability to maintain and repair the unit. Fortunately, Dometic A/C maintenance is easy and only involves regular filter replacement and cleaning.
Additionally, thanks to the popularity of Dometic air conditioners, parts for these A/C units are extremely easy to find at most RV parts stores. In fact, some parts are even interchangeable from one RV A/C brand to another, making things even easier for owners.
With this information in mind, go out and start shopping for the perfect A/C unit for your RV. Just keep in mind that Dometic air conditioners cannot be purchased from the company directly, and must be ordered through a dealer. Luckily, there are so many dealers out there, finding one near you should be a cinch!
This post may contain affiliate links.