HVAC
September 16th, 2019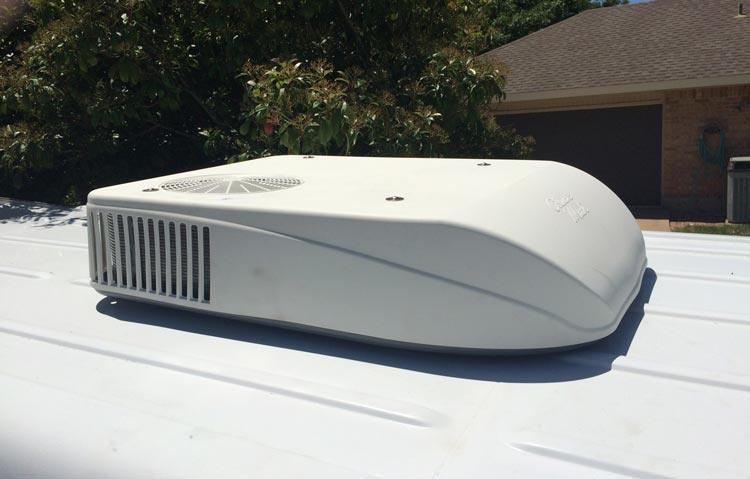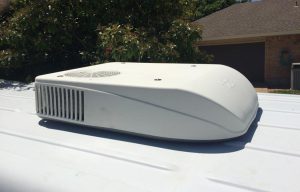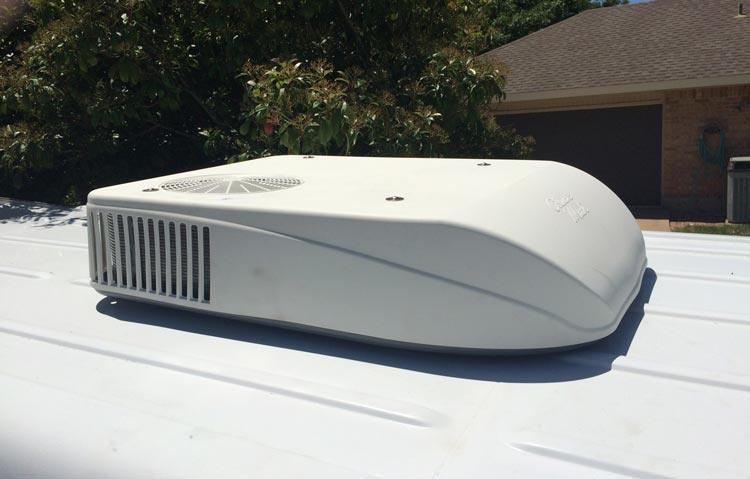 The air conditioner is an important part of any RV. For this reason, it's a good idea to have a good understanding of how to properly use and maintain your air conditioner. After all, nobody wants to be left without cool air on a hot summer camping trip, and by properly maintaining your unit, you'll be much more likely to avoid such a scenario.
RV Air Conditioner Amps
The first thing you want to understand before ever switching your RV A/C on is the amperage required to run an RV air conditioner. This varies from one unit to the next, but even the smallest unit will require around 16 amps to get going, and will need around 13 while running.
This means the only safe way to run one of these units is through the use of a 30–50 amp plug and cord which can handle the enormous draw of an A/C. Using a 20-amp outlet is unsafe and could result in a fire.
This information also comes into play when selecting a generator, so be sure you understand what kind of power your A/C requires before picking a generator for your RV.
Proper RV Air Conditioner Maintenance
Once you do start using your air conditioner regularly, you'll need to make sure you're taking proper care of it. Your RV air conditioner filter should be cleaned or changed at least every 6 months and more often if you use you A/C a lot. Additionally, the entire unit should be kept clean. Buildup on the coils of the A/C can lead to problems later down the line, so keep this in check.
Another great way to keep your A/C in great condition is through the use of an RV air conditioner cover. RV air conditioner covers help keep debris from entering the unit when it isn't in use. They can also help protect the plastic air conditioner shroud from the harsh sun if your RV lives in an outdoor storage area.
When Things Go Wrong
Unfortunately, no matter how well you take care of your RV, things are bound to break down over time. Here are some things to check if your RV air conditioner or heat pump is acting up:
Capacitors — RV air conditioner capacitor problems are very common. Your A/C has two capacitors, and while they have two different jobs, they can be tested in the same way.
Fan Motor — Of course, there's also the possibility that the fan motor is giving out. Luckily this is fairly easy to replace, and sometimes fan motors can even be repaired.
Compressor — The compressor is another common culprit of RV air conditioner issues. If this is your issue, you will want to replace the part rather than fixing it.
These are just a few of the most common problems with RV climate control systems. Other potential problems are a loss of power to the thermostat (or the unit itself), dirty coils, or a bad thermostat or control board.
Knowing these simple things will help you be a responsible RV air conditioner owner, so you can continue to enjoy nice, cool air while camping for years to come. Now, get out there and camp!
This post may contain affiliate links.