HVAC
September 16th, 2019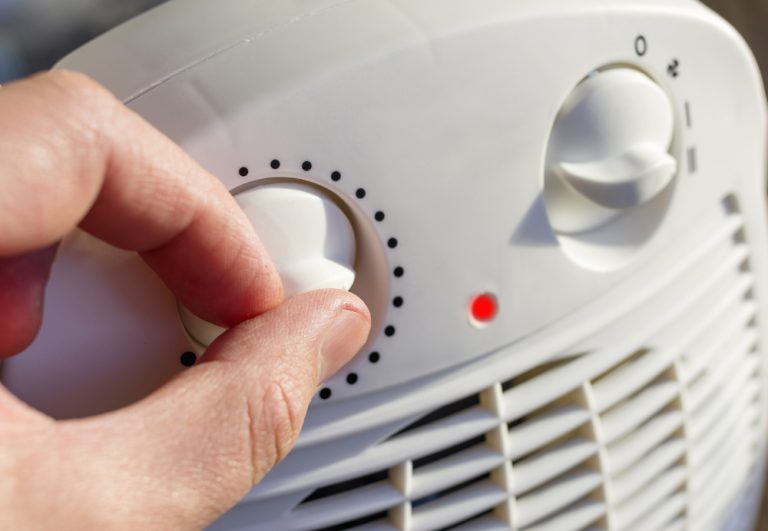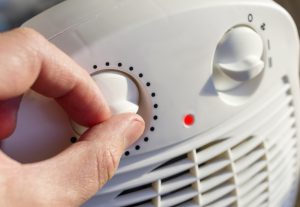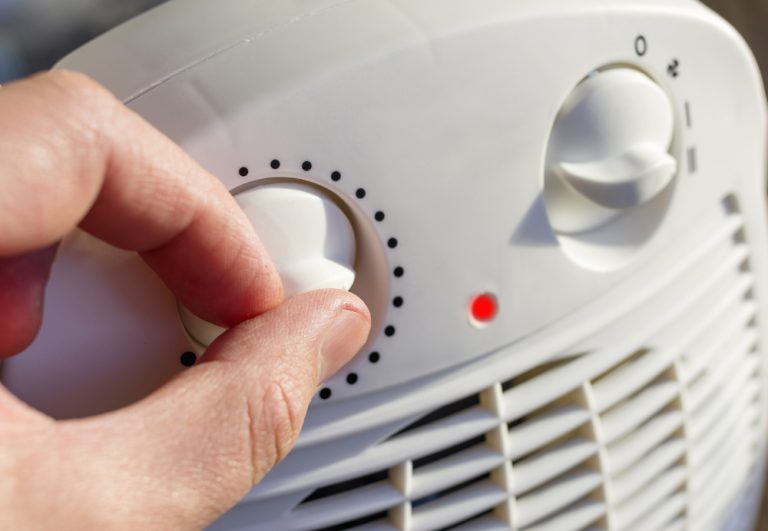 Heating your RV is super important, especially if you plan on doing any fall, winter, or even early spring camping. That said, using the RV furnace is not ideal in many situations. These furnaces are inefficient and thus hugely expensive to run. Therefore, many RVers prefer to use small electric space heaters which they can run using only the electricity included in their camping fees.
If you wish to make the switch to electric space heaters, you may be wondering which option is best. After all, there are hundreds of options out there, and picking just one or two can feel incredibly overwhelming.
Types of RV Space Heaters
When choosing a portable RV heater, you'll likely notice that there are a few different types. Here are the most commonly seen options explained.
Propane RV Space Heater
Propane space heaters are an option, and are perfect for those who like to boondock. That said, they are expensive to run and are a silly choice if you plan to be in campgrounds that include electricity in their fees. Therefore, for the purposes of this article, we will focus on the electric options.
Electric RV Heater Types
When it comes to RV electric heat, you have a choice of a radiant or convection heater. When used properly, both are fine options, but it can be difficult to use radiant heaters correctly in an RV due to space constraints.
Therefore, we highly recommend sticking to a convection heater, and of the types of convection heaters out there, we recommend ceramic heating elements over coils.
Best Electric Heater for RV
Now that you know which type of electric RV heater you're looking for, you may be wondering exactly which model makes for the best RV electric heater.
The truth of the matter is there is not a single best portable electric heater because everyone wants something a bit different from their RV portable heater. However, we have compiled a list of our favorites so you can pick the one that best suits your needs.
This sturdy electric heater for an RV is the perfect choice if you're looking for something that'll last years to come. Besides its durability, this heater also boasts a safety shutoff should the unit become overheated or tip over. Additionally, it consumes very little energy for the amount of heat it puts out.
Want something that'll deliver warmth to all corners of your RV? Of all the portable RV heaters on the market, this one is the best at spreading heat evenly thanks to its oscillating function. On top of that, this heater can also be controlled using a remote, making it easier to keep your home-on-wheels comfy and cozy.
Those looking for something super simple and affordable will appreciate this model. This small RV heater is quick to warm up on a cold night, and really gets the job done well without breaking the bank.
Another great option for those looking for the best portable heater for their RV is this classic heater. It's simple and straightforward to use, and the durability of this unit can't be beat. It's also pretty small, meaning it will be easy to store once springtime rolls around, something that's always a bonus in a small space.
As far as electric RV heaters go, this is one of the fancier models out there. The tiny heater uses two types of heating elements to ensure your space gets nice and warm quickly and stays that way. The fact that it has a thermostat is especially handy, and we love the way it runs completely silently, keeping you comfortable without making a ruckus.
Our final contender on our list of ideal RV electric heaters is a teeny tiny 12V unit that is perfect for those van campers out there. This heater requires nothing more than a 12V outlet to run, meaning a fancy electric setup is completely unnecessary.
Hopefully, this article has helped you find the best portable heater for your RV. Now go out there and enjoy a toasty warm camping experience using only the electricity your campground provides!
This post may contain affiliate links.