Covers
September 5th, 2019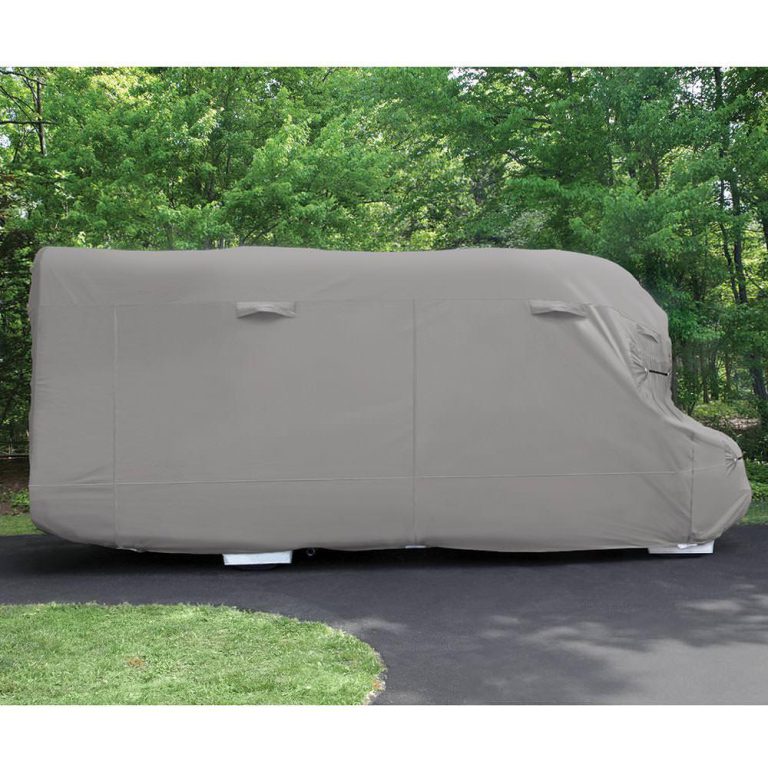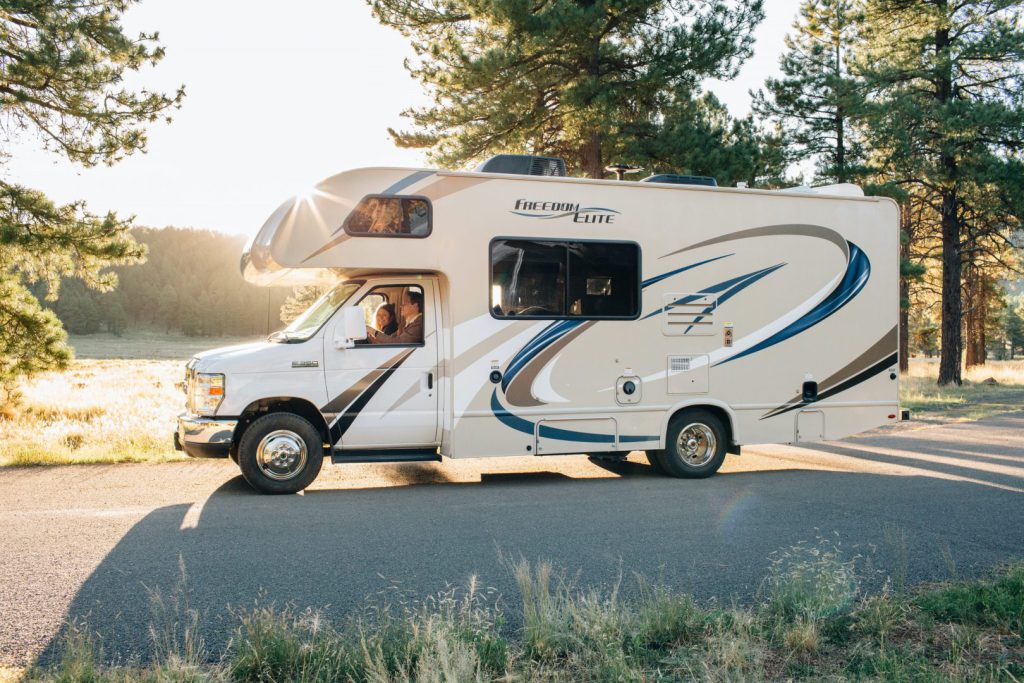 What is the Best RV Cover for a Class C RV?
Before you can figure out which is the best RV cover for your rig, you first need to understand what, exactly, an RV cover is and how it works.
RV covers are generally made from polypropylene or polyester. Varying methods of tripling-of-the-layers are used over the roof, for extra protection. The fabrics are treated with water or UV repellant. They are also able to breathe, so that moisture can evaporate and doesn't get caught under the cover, where it can trap mildew.
High-end custom RV covers have a tighter fit, and feature vents to prevent billowing. The cover is usually secured in place beneath the RV, with some covers having zips to allow access to the door. The better the quality, the lighter the cover will be, making it easier to handle. Custom covers are more expensive, but they provide better protection than universal fit covers.
Reasons People Buy Class C RV Covers
If you put your class C RV in storage during the cold months and you don't have access to covered storage, a class C RV cover will almost certainly be a good investment. RV covers help protect RVs from all sorts of things and ensure you can hit the road in a good-looking rig as soon as the first warm spring weekend rolls around.
When you're looking for your own products, we always recommend reading reviews from other users — and RV cover reviews are no exception. You can learn a lot about the efficacy of an item by how others describe their experience using it!
There are a number of things a person might be looking to protect their RV from when using a cover. Some of the most common protections offered by an RV cover are listed below.
Sunlight
Sunlight is surprisingly damaging. UV rays can cause paint to fade and decals to peel. Additionally, if the sunlight can find its way into your rig it can fade the furniture inside.
Water
Probably the most damaging type of weather, precipitation should never be allowed to sneak into the walls and roof of your rig. Unfortunately, this happens more than you would think and will quickly cause dry rot and mold.
Wind
While normal winds probably won't do too much damage to an RV, strong winds can break outdoor plastic fixtures. On top of that, winds that are strong enough to pick up sand can cause issues as the sand is thrown against your RV.
Sap, Bird Droppings, Etc.
Nobody wants to wash sap, bird droppings, and other stubborn sticky things off the top and sides of their rig. Unfortunately, that's just what many RV owners find themselves doing when spring rolls around.
A good RV cover can protect against all of these things, meaning you can rest easy all winter long knowing your little home-on-wheels is safe and sound!
What to Look For in RV Covers for Class C Motorhomes
Now that you've determined an RV cover is indeed a good investment, it's time to decide which cover is best for you. While some brands are definitely better than others, it's nearly impossible to say which class C RV cover will work best for your particular situation. Instead, we will give you a list of the best brands out there, as well as some of the features you might be looking for.
Best Brands
While brand name doesn't mean much in many instances, we do feel it's an important hint to pay attention to when buying an RV cover. Certain brands are well known for being well made, and this means they are more likely to do their job well and last for years to come.
Here are a few of the best brands out there:
Nifty Features
Of course, knowing which brands you're looking for is only the first step. It's also good to know what features to keep an eye out for. Some of the best features to watch for include UV protection and water resistance, both of which will provide extra protection from the elements.
Extra tie-downs and wind vents are also great for ensuring the cover doesn't blow away, and the vents may even help prevent mold and mildew. Of course, you'll also want to look at the number of layers a cover offers. A cover with more layers will likely be more durable, but those who are on a budget might feel okay with a simple, one layer outfit for their rig.
Keeping your RV covered may seem daunting right now, but it's a small thing you can do to protect your investment and ensure its in good shape many years down the line. Go ahead and start your shopping now, so you'll be ready once the cold season rolls around!
This post contains affiliate links. RVshare may receive compensation if you make a purchase after clicking on a product link.