How Tos & Tips
May 13th, 2019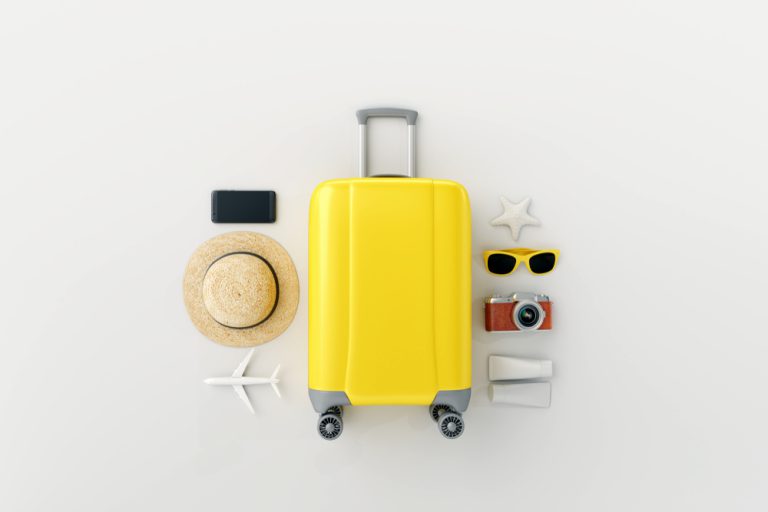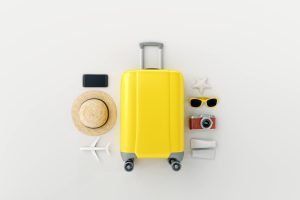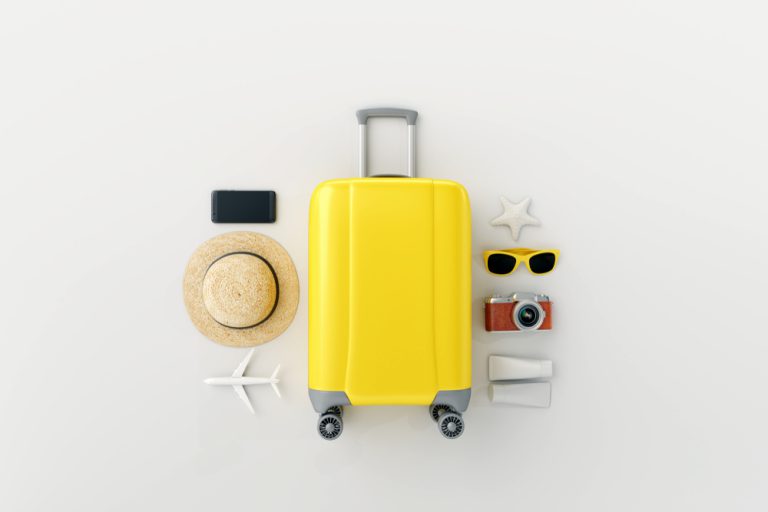 Let's be honest: when you're thinking about your upcoming travel plans, your luggage is kind of an afterthought. It's just the temporary home you stash your stuff in when you're between one place and another — i.e., a whole lot less exciting than the process of actually getting there.
But your luggage is actually a bit of an unsung hero, keeping your clothes and accessories safe, dry, and private while you're running through a busy airport terminal or transitioning from one hotel room to the next. Those are actually very important duties… and if you underinvest on your travel bags and find yourself spewing underwear and socks in the TSA line thanks to a busted zipper, you'll quickly learn to appreciate a well-made luggage set.
What's more, even if you have the best luggage in the business, learning how to pack properly is a whole separate art form. (And yes, we contend it's an art as much as a science.) Plus, there are lots of different types of bags and packing methods to choose from depending on your trip and its purpose, from simple overnights that don't require more than a duffel to achieving long-term travel without bringing along everything but the kitchen sink.
In this post, we'll discuss some of the best travel bags, from hardside luggage to weekender backpacks, so you'll be stocked and ready for all your travel needs. We'll also share some basic tips and tricks for uber-effective packing, no matter what kind of adventure is calling.
Best Luggage Sets
Having just one suitcase may fulfill your travel needs… but if you're bringing a long your family (or your eyeshadow collection), a set might be a better bet. By purchasing multiple suitcases and travel bags at the same time, you can save money on each individual piece… and ensure that all your conveyances match each other.
If you're looking for a sturdy, reliable set of bags that come in a host of fun colors, here's one of the best hardside luggage sets we've come across. Made by a company called Coolife, these suitcases feature 360-degree spinning wheels for easy navigating and mounted combination locks to keep your belongings safe even when the bags are out of sight. You'll get three different sized bags, small, medium, and large, each of which is expandable to an additional 15% packing capacity for those "just in case" items. It's perfect to equip mom, dad, and Junior each with a bag of their own, or even just for one person who takes different types of trips each year, from long weekends at the state park to month-long overseas excursions.
As mentioned above, another factor that can play into which is the best set of travel bags for you is what kinds of items you're bringing along. For instance, if you need formalwear at your destination, you'll want to add a hanging garment bag to your set, and if you never travel without your makeup kit, splurging on the best travel makeup bag you can find might be worth it. This set, by Juicy Couture, includes small, medium, and large toiletry bags, so you can separate out different makeup items and application tools.
Lightest Luggage
For many travelers, the best suitcase is also the lightest suitcase. After all, you're going to cram that thing full of lots of heavy clothing, shoes, and accessories… who wants a suitcase that weighs a lot before it's even got any of the good stuff on board?
Fortunately, today's technology means that even sturdy hardside suitcases are often very lightweight before they're loaded up with goodies. You can also look at soft-side bags, which are both lightweight and flexible, helping you cram them into tighter spaces.
Depending on the nature of your trip, of course, the best travel luggage available might not be a suitcase at all. If you're taking a quick weekend getaway — or traveling by RV, where you get to unpack your items into your very own closet — you might be able to get away with a simple travel purse or backpack. Obviously, taking the smallest bag possible can help force you to pack light, which can make for an easier trip (and less huffing and puffing while you're roaming a round the airport terminal). Let's talk next about smaller travel bag options, what to look for when you buy one, and how best to pack them.
Best Travel Backpack
Whether you're hopping on a plane to cross state lines for a couple of days or even if you're taking an RV trip with lots of outdoor adventure plans, a backpack can be an excellent investment. Of course, what kind of traveling you're most likely to tackle is important to consider while you're shopping, because there are many, many different types of backpacks out there.
For example, the super-outdoorsy hear the word "backpack" and think of one of these guys, a technical piece of equipment that makes it not just possible, but comfortable, to carry heavy gear like tent, sleeping pad, and sleeping bag deep into the woods for overnight camping ventures. With waterproof raincovers, multiple specially-designed pockets, and a waist belt to help distribute weight, these packs are perfect for those who want to use their RV as a home base for off-grid adventures.
Others, of course, might first summon to mind a simple Jansport when they think of the word "backpack." If you can pack light (which we'll get to in a minute), your old school backpack might just make the best weekender bag at your disposal — it's comfortable, easy to move around, and can be unpacked and repurposed into a day bag once you reach your destination.
Others might find the best fit for them is a duffel bag, which offers ample space with the simplicity of an over-the-shoulder carry style. Duffel bags are surprisingly spacious and can easily hold a week's worth of properly-prepared clothes… which leads us to our next section!
The Best Carry-On Luggage is Well-Packed Luggage
Whether it's a hardside suitcase, a travel purse, a backpacking backpack or a duffel, your luggage is only as good as your packing method.
So what, exactly, is the best way to pack a suitcase?
The idea, for most travelers, is to get as many items as possible into the smallest bag possible, without having those items sustain damage (or, in the case of clothes, emerge from your suitcase a wrinkly, unwearable mess). The best way to achieve that end is generally to roll your clothes rather than folding them — rolling them keeps them wrinkle-free while also ensuring they take up the smallest amount of space possible.
The rolling method is so effective and efficient, it's actually implemented by the armed services. You can find a simple, step-by-step guide on YouTube to show you exactly how to roll your clothes to save space and reduce wrinkles. (Protip: you can also roll smaller clothing items, or necessities like your toothbrush, into the middle of larger pieces of clothing to make your packing even more efficient!)
Of course, no packing method can make up for simply using your good judgment about what you actually need to bring along for the journey as opposed to what you can safely leave at home. Chances are, you need less than you think you do… and if you forget something vitally important, like sunscreen, you'll probably find it commercially available at your destination. Packing light is the best way to ensure a stress-free, uncluttered vacation experience, especially if you're RVing, so be sure to check out our post on what to leave at home on your next camping trip!
Now that you've got your luggage in order, it's time to actually pack and get going on your next adventure! Whether it's by plane, train, automobile, or — yes, our favorite — motorhome or travel trailer, efficient packing in reliable luggage is the foundation for a fun, comfortable trip.
Looking for packing lists and hints and tips for your next RV vacation? Check out the following posts here on the RVshare blog.
Safe travels — both to you and your wardrobe!
This post may contain affiliate links.