Travel Inspiration
October 7th, 2019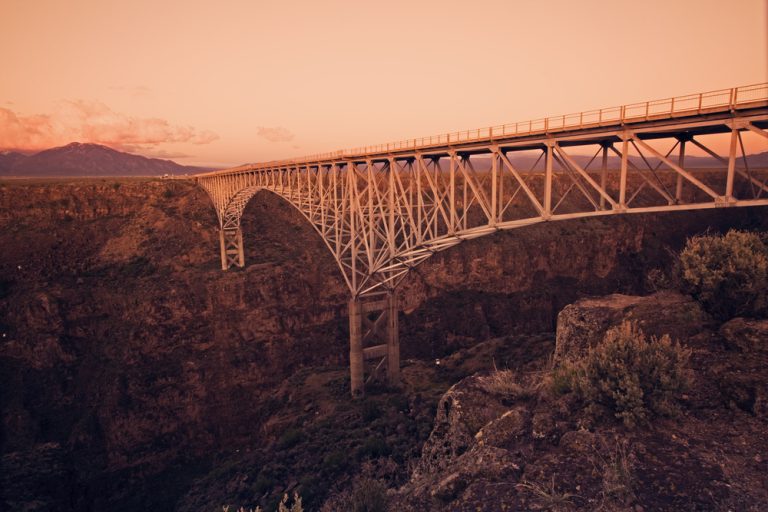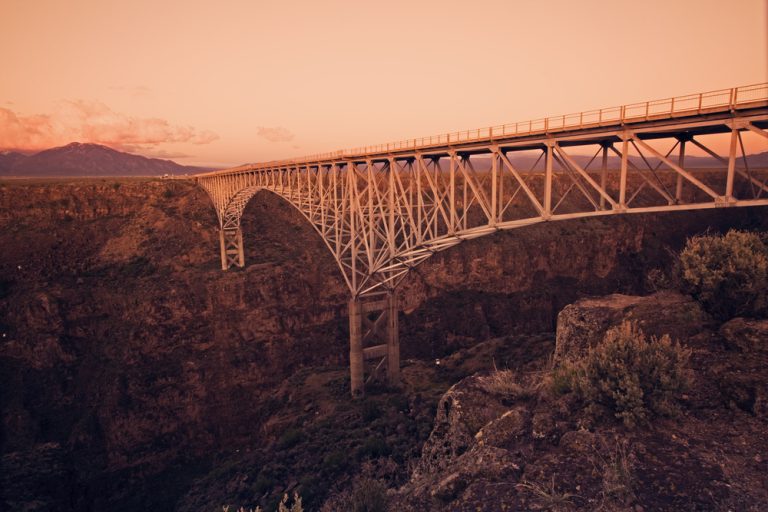 As any RVer can tell you, when it comes to a great road trip, the journey is just as important as the destination — if not more so. And while it's hard to go too wrong on any of America's many mighty roads, a few of them have a special place in our hearts as absolute must-sees.
If you're aching for a drive that's just as satisfying as pulling into camp can be, check out the following USA scenic byways, which span the continent from coast to coast and represent every corner of this beautiful country of ours. So grab the keys to your rig (or check out the listings in your area to find your next RV rental), and get ready to slow way down and enjoy every mile along the way.
America's Byways
Here are just a few of the U.S. scenic byways that are on our bucket lists — or our to-be-visited-again lists!
1. Acadia All-American Road in Maine
When it comes to USA's most famous scenic byways, we'll be honest: a lot of them are in the great American west. And to be sure, there's plenty of wide-open beauty that makes it well worth journeying far afield of Atlantic seaboard.
That said, the extreme northeast has a beauty all its own that's all too often passed over by even ample travelers. So if you're headed toward Maine, be sure you include this beautiful byway on your itinerary… and maybe consider making the trip even if it wasn't already on your radar.
The 40-mile Acadia All-American Road takes approximately three hours to complete, offering visitors the opportunity to take advantage of hiking trails, swimming holes, river views, lighthouses and more. It winds past the (adorable) gateway town of Bar Harbor and then continues along the park loop road, so be sure you bring along your America the Beautiful pass… and your national parks passport!
2. The Enchanted Circle in New Mexico
One of America's scenic byways that's a bit of a well-kept secret, the Enchanted Circle will show you exactly how lush and diverse the high desert of northern New Mexico actually is. Circling New Mexico's tallest mountain — 13,161-foot Wheeler Peak — the Enchanted Circle is an 84-mile ring of discovery and exploration that includes ancient Native American pueblos, quaint mountain towns, and a whole heap of outdoor recreation opportunities.
Whether you plan to take the challenge of scaling Wheeler itself or you'd rather meander down a milder trail, northern New Mexico is a mecca for hikers of every fitness level and ability… and no, it's not a barren wasteland filled with cacti. Instead, you'll find shimmering aspen trees and shining alpine lakes, as well as some of the more traditional desert fauna you might be expecting.
3. Cape Flattery Tribal Scenic Byway
The Pacific Northwest is pretty awesome — and if you want to take things to extremes, you've absolutely got to visit Cape Flattery, which is the furthest northwest point in the continental United States of America. Situated at the northwestern corner of the Olympic Peninsula (which is already well worth a visit), Cape Flattery is on tribal land, and so requires a permit… but they're easily purchased at a variety of vendors in the sweet, seaside towns that precede it for just a few dollars.
The Cape Flattery Tribal Scenic Byway drive itself is lovely, but if you're feeling like you need to stretch your legs, you can hike to the end of the cape on foot; it's a relatively easy 1.5-mile round trip, though it does have some stair steps and incline involved. You'll stroll through a mossy, fir-lined forest that'll make you feel like you're inside a fairy tale, only to break out of the trees and see some of the most dramatic coastlines in the country. In other words, it's definitely worth the drive.
National Scenic Byways
Here are more U.S. scenic byways to add to your next trip itinerary.
4. Standing Rock National Native American Scenic Byway in North and South Dakota
This 86-mile north-south route connects the North and South Dakotas by way of a variety of worthwhile sights and attractions, including buffalo herds, eagles' nests, nature trails, and scenic overlooks. Visitors can also stop and pay their respects at the Sitting Bull burial site or try their luck at the Grand River Casino.
Standing Rock Native American Scenic Byway is also a fun adventurer for history buffs, who will feel the unique power of traveling in the footsteps of well-known explorers and mountaineers including Lewis and Clark, Jim Bridger and Jedediah Smith. It's the final resting place not only of Sitting Bull, but also of Sakakawea, and home to a wide variety of modern tourist attractions and amenities as well.
5. Creole Nature Trail All-American Road in Louisiana
Want an authentic taste of southern charm? The 180-mile Creole Nature Trail All-American Road meanders through the southwestern corner of this state, showing visitors some of the less-well-traveled sights and sounds of Louisiana well outside of party-hearty New Orleans. During your journey, you'll be treated to sweeping marshland views and get up close and personal with dozens of different wildlife species, including alligators and more than 400 species of bird.
The byway also leads visitors to a variety of wildlife refuges, including the Sabine National Wildlife Refuge, the Lacassine National Wildlife Refuge, and the Rockefeller Wildlife Refuge. There are ample hiking, paddling, and sightseeing opportunities along the way, not to mention some stellar camping — no wonder the area's considered one of America's "last great wildernesses"!
6. The Lonesome Highway in Texas
Whether or not you're a fan of the well-covered country song by the same name, it's worth a trip to the real Lonesome Highway: Route FM 349 from Sheffield to Dryden tucked into one of the least-populated areas in the country along the Mexican border in southwestern Texas. The entire county of Terrell, which the route bisects, is home to fewer than 1,000 people, and most of them live in a village that isn't even accessible by the road. In other words, you will definitely be in the middle of nowhere — and you almost definitely won't have cell signal.
But you'll also get a once-in-a-lifetime, authentic view of how the west really was once, a well an adventurous, winding driving experience and total privacy. It's a trek many RVers feel both excited for and a bit nervous about, which we've found can be a winning combination when it comes to finding a memorable adventure.
7. Utah Scenic Byway 12
This one's so impressive, it gets its own section!
Given Utah's (well-deserved) reputation as one of the top destinations for campers of all stripes, it's no surprise that it's home to one of the best scenic byways in the USA, as well. After all, all those gorgeous national parks and monuments do need to be connected by some kind of highway system!
Scenic Byway 12 in Utah is tucked right in between two of the state's main attractions, spanning 124 stunning miles between the Capitol Reef and Bryce Canyon National Parks, with plenty of worthy sights and stops to see along the way. Don't believe us? Well, the byway has its whole own website, and here are just a few of the major landmarks you'll encounter as you meander along its length:
Kodachrome Basin State Park
Escalante Petrified Forest State Park
Anasazi Museum State Park
Glen Canyon National Recreation Area
Grand Staircase-Escalante National Monument
Dixie National Forest
Of course, each of these locations is a destination in its own right, with hundreds of miles of trails to hike and dozens of picture-perfect vistas. But even if you just cruise the highway in your RV or tow vehicle, you won't be disappointed: the red rocks create a stunning backdrop to any road trip.
Even if none of these particular routes are on your itinerary for this year, there's a beautiful road to drive by in your state — in fact, chances are, there are plenty! We've covered scenic drives before here at the blog, because after all, when you're an RV traveler, it really is all about the journey. Here are some more scenic routes to consider for your next adventure:
This post may contain affiliate links.