Travel Inspiration
September 4th, 2015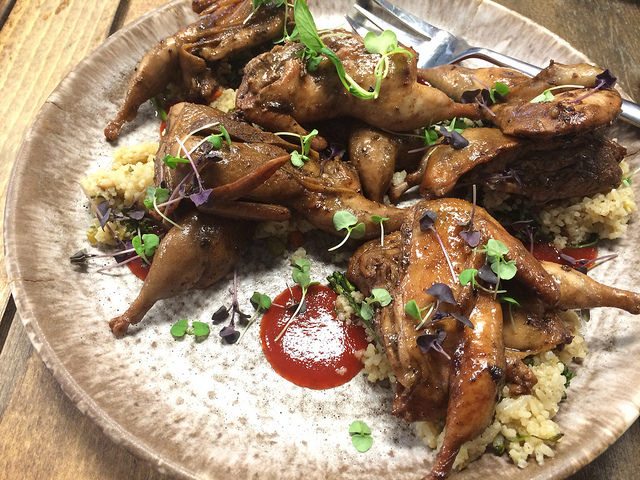 Do you live in Memphis, or are planning a trip to this fair city filled with great music, food, and history? Check out 10 of the best places to visit in the Mississippi Delta.
This museum is located in Leland, a short drive from Greenville. It's filled to the brim with art, instruments, and other artifacts that tell the story of blues. Kids 12 or younger get in free while admission for adults is $5 for adults and seniors $3.
No trip to the Mississippi Delta is complete without a stop to the little museum with a huge heart. Filled with muppet memorabilia as well as an adult sized Kermit, this is a must-see for all Jim Henson fans. But that's not all — the Jim Henson Museum is situated on Deer Creek which is the very place that inspired the creative genius to come up with his most popular Muppet, Kermit the frog himself.
A stop to Dockery Farms won't take long, but that doesn't mean that it's not worth the trip. If Memphis is the official Home of the Blues, then this site should be considered its birthplace.
A trip to this museum will teach you the story of the people who inhabited the Mississippi Delta. Not the Choctaw and Chickasaw tribes like you would expect but, the tribes that came before them. They are the ones who built the 12 mounds that give this property its name. Admission is free.
When in the Mississippi Delta, Cleveland is just a hop, skip, and a jump away. The city slogan, "Keep Cleveland Boring," alone is enough to make a day trip to this city worth it.
Cleveland has a ton of exciting attractions for visitors to explore. Stop by the Delta State University and the home of the Fightin' Okra. This campus boasts an exquisite sculpture garden that has to be seen to be believed. The property also features the Railroad Heritage Museum, a must-see for train lovers. There's even a big model trail that runs from 1-4pm.
Words cannot truly explain this popular pottery business or its gorgeous residential gardens. With kilns being fired on site and interesting pieces all around, this is one place that you'll want to see for yourself.
If you have a love affair with history, it's imperative that you take time to visit Vicksburg. This city  boasts a huge assortment of Civil War historical sites that are waiting to be explored.
A must-see site in Vicksburg is the Old Courthouse Museum. It's  filled with historical artifacts that allow you to immerse yourself in the days of old.
For even more history, be sure to visit this park. You will literally be exploring the exact sight of the Battle of Vicksburg. This experience will show you the role that terrain played in the way that the battle was fought.
The Vicksburg National Military Park also contains well over 1,000 monuments. They range from several busts of important solders, to a replica of the Pantheon that you can explore. But that's not all — The USS Cairo Gunboat is also located in this park. This means that you will get a chance to visit an authentic Civil war era gunboat in person. There's also an accompanying museum that provides information about this piece of historical memorabilia. Admission is free and park is open from Monday through Sunday, 8am to 5pm.
This meat market is located in the heart of downtown Cleveland. It's known for its old fashioned sensibilities and specialty grocery store. Stop by and try one of their delicious plate lunches, which are served on the weekdays. They also serve a Friday dinner that will make your mouth water.
Doe's Eat Place is located in Greenville and is a popular local restaurant. It is known for its legendary tamales and enormous steaks. The irresistible down home flair will make you instantly fall in love.
What do you think of the locations on this list? Would you like to visit any of them? Leave your thoughts in the comments below.