Luxury Camping
August 18th, 2021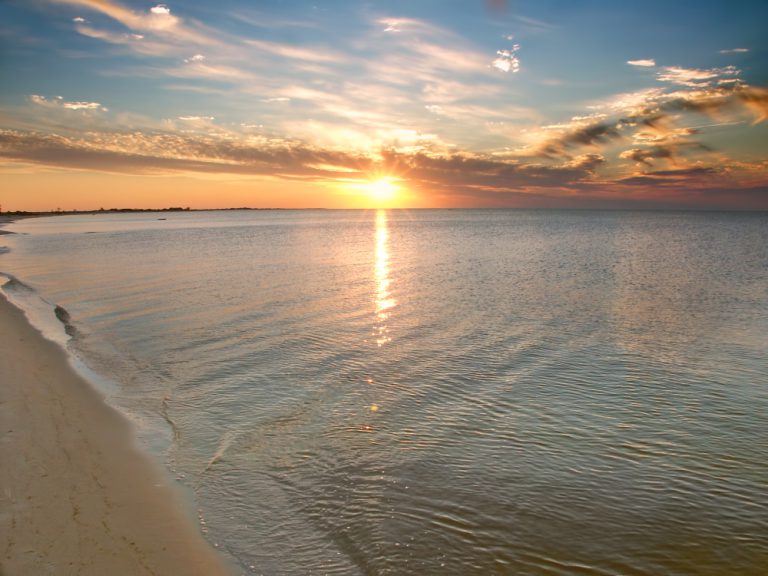 Mississippi is a land of natural beauty, with forests and rivers to explore. This adventure destination has something for everyone — from the thrill-seeker who can't get enough of white water rafting or zip lining to those looking for more tranquility like golf courses, fishing holes, and horseback riding trails. You'll find excellent luxury camping in this southern state that keep visitors entertained all year round as winter temperatures rarely dip below freezing, and fall and spring are also typically mild seasons.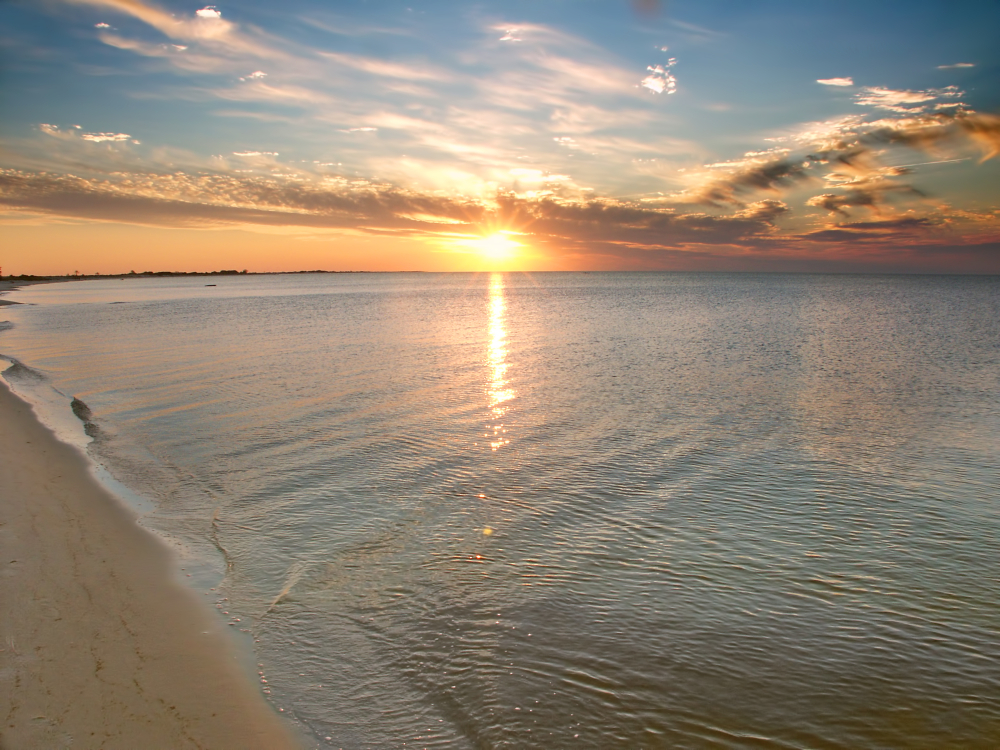 Luxury RV Parks in Mississippi
Majestic Oaks RV Resort
Located in Biloxi, Mississippi, Majestic Oaks RV Resort is the perfect destination for a Gulf Coast getaway with access to world-class beaches, gaming, and water parks. The resort features shaded oaks lining beautiful flower beds that surround an inviting pool filled with fun activities like Saturday luncheons where you can meet other visitors. You'll find free Wi-Fi throughout the park, so don't forget your phone charger! Sites come equipped with electric service as well as water and sewer connections. There are nearby casinos within walking distance of Majestic Oaks if you're feeling lucky or want some more excitement on your trip.
Gulf Beach Resort
When you're wondering where to find luxury RV camping in Mississippi, Gulf Beach RV Resort offers the perfect setting for a relaxing getaway. The community room and pool overlook the Gulf of Mexico. Here, you're only 1/4 mile from Biloxi's Mississippi Gulf Coast Coliseum with its many attractions, including marinas hosting fishing charters, sport fishing trips on deep-sea trolling boats, and weaver-style charter vessels that can take you out to enjoy an afternoon dolphin cruise. The resort offers all the amenities one would want, from free Wi-Fi to onsite restaurants and free DirecTV.
Paradise Ranch RV Resort
Located in Tylertown, the Paradise Ranch RV Resort is a perfect RV park for adventurous families. Their well-maintained amenities provide the perfect place to escape from your everyday life. The 105 acres of land are fenced-in with tame red deer and surrounded by gorgeous pines trees that offer plenty of shade under their canopies. With everything you need built into this great property, Paradise Ranch has canoeing on beautiful lakes and fish ponds for kids to explore. They have sports fields where you can find games to play after enjoying some time at the huge swimming pool that is complete with a zip line.
Cajun RV Park
Cajun RV Park is conveniently located right across the street from Biloxi's beautiful white-sand beaches. They offer free shuttles to Treasure Bay Casino for all of your gambling needs as well as complimentary coffee and pastries each morning in their onsite lounge. The Cajun RV Park has numerous amenities, including an outdoor fireplace with seating areas perfect for gathering friends or family around during those chilly nights. There is a dog park for your furry friend and volleyball courts and horseshoe pits available to play on if you're feeling competitive.
Sun Roamers RV Resort
Sun Roamers RV Resort is one of the ideal Luxury RV campgrounds for relaxing in southern Mississippi. Located just outside of Hattiesburg, they have a 6,000-square-foot clubhouse that can accommodate up to 300 people and has excellent amenities for any event or party you may be planning on hosting there, like weddings and reunions. There are 155 campsites with a variety of activities to suit any need, from fishing to putt-putt golfing, horseshoes, and swimming pools.
Where to Luxury Camp in Mississippi
Mississippi is the perfect destination for those looking to experience a more luxurious camping trip. Whether you want to get away from it all and explore nature or enjoy some exciting casino gambling and visit shopping centers, restaurants, and cafes, you can find it at luxury campgrounds in Mississippi. Explore nature in places like Tishomingo State Park in Tishomingo County. 
Mississippi has some beautiful waterfront locations like Gulf Island National Seashore or the Mississippi River. These luxurious spots offer guests amazing times, such as fishing trips on their own private pontoon boat with an experienced captain who can teach you how to catch mackerel in no time at all! The Mississippi River has plenty of beautiful spots where campers can bring their RVs to man-made lakes.
Luxury RV Camping in Mississippi
If you're looking for a place to vacation that's both relaxing and exciting, look no further than Mississippi. Filled with lush forests and serene lakes all around the state, there is something for everyone: from fishing enthusiasts who can head out on the Gulf Coast in search of their next catch to those who want to relax in their RV somewhere deep into the forest where nature is still as pristine as ever. Just make sure not to go during hurricane season, and check the weather before you go. 
Luxury camping in Mississippi is a great way to add some adventure to your life. You should be prepared before hitting the trails with maps, first aid kits, and sturdy shoes that provide good traction on slippery surfaces or rough terrain. Before you head out on your trip, check out our blog for all you need to know about luxury camping.
Visiting a luxury RV park is a way to go beyond your typical camping trip. These sites have beautiful amenities, some of which include tennis and basketball courts, spas and fitness centers, golf courses, upscale bathrooms, and much more. Expect fun events and comfortable accommodations that make your vacation feel luxurious and special. Rent a beautifully maintained, peer-owned RV from RVshare and enjoy one of these exclusive resorts.