Top RVs Nearby
Trailers for Rent by Owner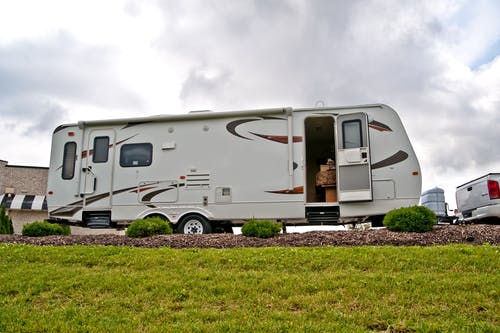 Traveling across the country is an experience like no other, especially if you get to travel in an RV. Vacationing in an RV is a great way to get a taste of freedom on the open road while still feeling as cozy and comfortable as you would at home, and can save you lots of money on your vacation just by cutting out the costs of hotels alone.
However, since many people simply cannot afford to buy their own RV, renting has become a popular option. If you rent a trailer, you can enjoy your vacation, even more, knowing that you're not spending more money than you need to. But to get the most out of your trip, you'll need to know what all your options are.
In this article, we're going to explore the world of RV rentals, learn what different options are available, and finally, find out how to get the best rates possible.
Trailers for Rent Near Me
With secure payments, 24/7 roadside assistance, and a great rewards program, RVshare is a popular choice for booking the perfect unit for your trip. When it comes to camper trailers for rent, RVshare has everything you could need or want. You can have the vacation of your dreams with four easy steps.
First, you search for an RV that fits your criteria. Once you find your perfect match, you make a reservation by sending a quick email to the owner or dealer. Schedule a date and time for pickup, and you're ready to hit the road.
Then, once you've had fun on your trip, all you have to do is refill the tank and return the unit. It's as easy as pie! But if you're worried that you might not be able to find a trailer you like, let us ease your mind. By offering rentals from both private owners and dealerships, RVshare has the widest selection of RV rentals in the country. There is a massive array of RV trailers for rent, so you can be sure to find something to meet your needs, as well as your budget. You can search for your perfect recreational vehicle from the comfort of your own home with our easy to use search feature. All you have to do is enter the area you want to rent a unit and the dates that you plan on renting. You will then be able to browse through the numerous options until you find the perfect match.
Vacation Trailers for Rent Options
As for the RV options available, there is something for everyone. When choosing an RV, you need to think about things such as how many people will be traveling with you, whether or not you plan on bringing any pets with you, how far you'll be traveling, and what your budget is.
When searching on RVshare, you can easily find out if the RV you're interested in fits all your needs. If it doesn't, you can simply continue browsing until you find exactly what you're looking for. Whether you're looking for small trailers or heavy duty trailers for rent, RVshare has you covered.
If you want something compact, convenient, and affordable, you can look at the small camping trailers for rent. These are a great option for a single person or for a couple. If you want to feel at home while you travel, you may want to choose a more luxurious RV that has amenities such as kitchen appliances, fully functional bathrooms, and comfy beds. If you or someone traveling with you needs wheelchair accessibility, we have rentals that will fit your needs.
If you want to bring your furry friends along on your journey, there are plenty of pet-friendly rentals available. You can check the details of the trailer listing, or simply ask the owner if their trailer allows pets.
Budget Trailers for Rent
RVshare has rentals starting as low as $10 a night, so even if you're on a tight budget, you will be able to find cheap trailers for rent. The cost of renting will vary depending on what size you want, what amenities you want, and how long you want to rent for. A smaller trailer will cost less than a large motorhome, but if you are planning on traveling with multiple people, or want to have a spacious area, you may need to decide if you want to make sacrifices for a lower price. If you have your heart set on an RV, but the price is just a tad too high for your liking, you may be able to negotiate with the owner.
When renting from RVshare, you pay the nightly rate set by the owner, tax, and a security deposit, which will be refunded if you return the unit without any damage. The nightly fee can decrease if you book for a longer period of time, which will help you get more bang for your buck. There may be mileage fees depending on which RV you book, but many rentals have unlimited miles. Some owners will charge for generator use, but many offer free generator use. This is all helpful to keep in mind when deciding which rental you choose to book.
Remember too, that RVshare has a reward program. You'll get 5% cash back reward towards your trip when you book online. Every time you book a rental, you'll be saving money on your next vacation.
RV Trailers for Rent
Traveling in an RV is one of the best ways to vacation, but it can seem daunting at first. If you decide to rent an RV, there are many options to consider. What type of recreational vehicle should you rent? How long will you travel for? Can you stick to a budget? RVshare helps make the process easy, fun, and stress-free. You can spend less time worrying about finding the perfect trailer, and more time enjoying the perfect trailer.