Top RVs Nearby
Looking for Sleeper Van Rentals in the USA?
Renting an RV is one of the best ways to vacation in the United States. From rolling hills to mountain-top drives and coastal byways, this country has some amazing opportunities for road trips. What's more, these days you don't have to own and RV to be able to travel in one. There are plenty of options for renting an RV, so you don't have to worry about the cost and commitment of ownership. If you're planning an upcoming solo RV trip, or a trip for just you and a loved one, you may be on the lookout for sleeper vans for rent. Let's take a look at what they're all about, and what you can expect when you rent one.
Sleeper Vans – Class C's Little Sister
Sleeper vans, camper vans, Class B's, conversion vans – all the same name for this unassuming little powerhouse. The Class B has been "officially" around since the 1970s when people finally decided to give their van conversions and official RV title. Since then, Class B production has skyrocketed, and millions of Americans now own sleeper vans. Ownership isn't the only option, either; you can easily rent a sleeper van for less than the cost of staying in a hotel.
What Exactly is a Sleeper Van?
Sleeper vans are vans converted into mobile living spaces. Newer models are built on Chevrolet, Chrysler, or Mercedes-Benz chassis'. They're fully self-contained and include a place to sleep, kitchenette, and a toilet. Many even have showers! Class B's are usually between 16 to 23 feet in length. They fit two people comfortably, so they're perfect for couples looking to explore the U.S. or take a weekend vacation. They have a few advantages over their big sisters, the Class C and the Class A:
Class B's are the smallest motorhome of the bunch, making them ideal for traveling treacherous roads and camping in tight places.
Since they're basically just regular vans, they're super easy to drive. Perfect for someone new to RVs!
Sleeper vans are the most affordable motorhome, whether buying or renting. They're also better on gas than their counterparts.
Most vans have all the essentials, just like a Class C or Class A. If you don't need the luxuries of a large motorhome, a sleeper van will be perfect for you. Many people even full-time in their sleeper vans!
Sleeper vans are easier to maintain since they have the same build as a regular van. Because of the compact size, they're also easier to store (i.e. right in your driveway or garage).
There are hundreds of different makes and models. Some popular brands include Thor, Winnebago, Coachmen, and Pleasure-Way. Of course, many people buy older vans and convert them themselves!

Where to Rent a Sleeper Van
It's not hard to find sleeper vans for rent; it seems like they're everywhere these days! There are several options when it comes to finding a sleeping van rental, or any other motorhome, for that matter:
You can rent from a big chain rental service. These services usually have locations all over the country, so occasionally they'll offer factory delivery specials and one-way discounts.
You could also rent from a small, local business. They usually have great customer service and specialize in just one or two RV types.
Peer-to-peer RV rentals are a relatively new concept. It's an online network of RV owners throughout the country, who use the platform to rent out their RVs when they're not using them. With a P2P site, you can find a USA sleeper van rental virtually anywhere in the country.
P2P Versus Other Rental Options
P2P rentals are somewhat unique to the RV rental marketplace. Much like Airbnb, P2P RV rentals put control in the property owner's hands. With sites like RVshare, owners list the RV themselves, choose their rates, and are there when you arrive to show you how to use the RV. It's an innovative new solution to RV rentals, and it has a few advantages over the competition:
RVshare has a nationwide inventory, meaning you can find RVs of all shapes and sizes. Just search "sleeper van rentals near me," and head over to RVshare to start browsing.
Since owners set the rates themselves, rentals are usually less expensive than with other rental services. Owners are straightforward in the listing about mileage limits, security deposits, and other fees; no more surprise fees!
P2P rentals are a highly personal experience. You'll work directly with the owner to secure your rental. You can ask them questions and negotiate pricing through the messaging feature in the platform. When you pick up your rental, they'll walk you through it and show you how to use everything.
There's a review feature in each and every listing on RVshare. Renters can share their experiences to help you make a better decision. That way, you don't have to scour the web for sleeper van rental reviews!
Just like with the big-name chains, you'll still have liability coverage up to $1 million, and 24/7 roadside assistance. Some owners offer auto insurance through their carrier as well, so you don't have to worry about purchasing your own.
RVshare also offers a 5% cashback rewards programs to use on future rentals so that you can save even more money on your next big vacation!
How Much Do Sleeper Van Rentals Cost?
As with all RV rentals, prices vary depending on several factors. Time of year, size and age of the RV, and how long you'll be renting the rig all come into play when estimating the cost. A good general rule is to book your rental as early as possible to lock in the lowest rates. Look for seasonal discounts and deals on longer stays. Class B's tend to be the most affordable motorhome to rent:
A sleeper van around 10 years old will cost between $100-$150.
A new sleeper van (less than 10 years) will cost anywhere from $150 - $300, depending on the make. A model built on a Mercedes-Benz chassis, like a Sprinter van, will be on the higher end of the spectrum.
You can find some pretty cool vintage camper vans in the $150 - $200 range.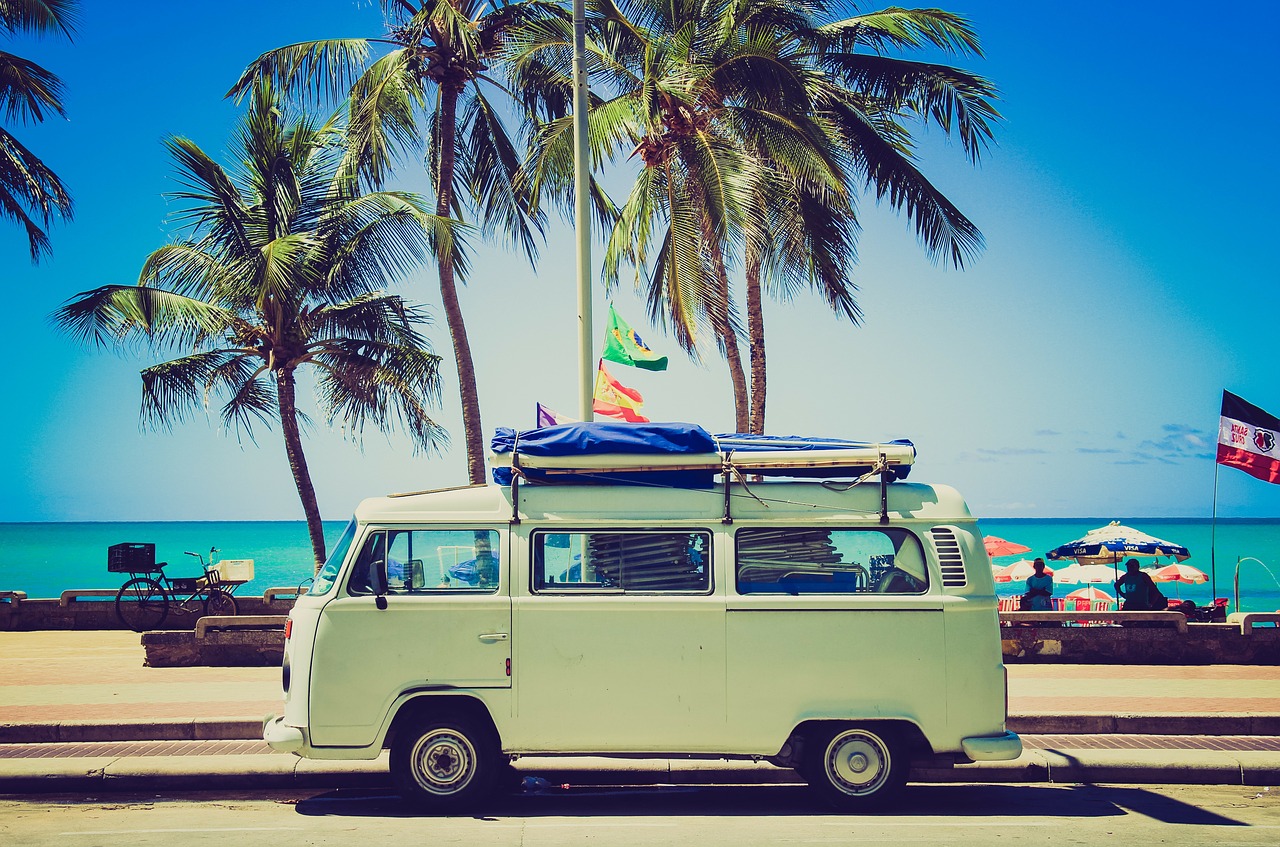 Conclusion
Sleeper vans may be small, but they still pack a punch. With all those amenities in such a small place, you can travel just about anywhere in the U.S. comfortably! If you enjoy the outdoors and the freedom of travel, start searching for sleeper van rentals in the USA now!