How Tos & Tips
Last updated on November 17th, 2022. Originally published on January 8th, 2017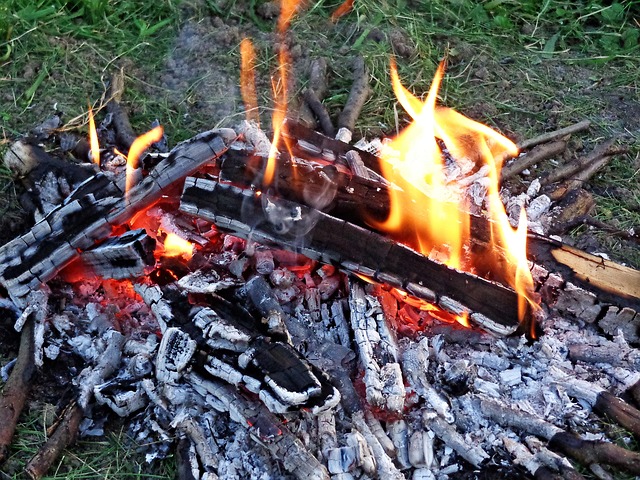 One of the best things about RVing and camping is the great food. You get up early and enjoy an entire day of hiking, swimming, and exploring, but with that comes the need for hearty meals.
Here are some tasty recipes for RVing you can try out next time you find yourself snuggled around a campfire.
Breakfast
Known as the most important meal of the day, how well your day goes may largely depend on how good your breakfast is. So, it's important to prepare a delicious and filling breakfast to get you through the first part of your day.
Breakfast Pizza – Who says you can't have pizza for breakfast? The only ingredients you need:
One can of refrigerated crescent rolls
One cup of sausage – they need to be cooked and drained
One cup of thawed hash brown potatoes (or shredded potatoes)
One cup of shredded cheese
Directions – Grease a pan and press the rolls into it with your fingers. Layer the top of the dough with the sausages, potatoes, and shredded cheese. Beat the eggs and milk. Place the pan over the fire and pour the mixture over the ingredients. Season with pepper and leave in the fire for about 10 to 20 minutes.
Lunch
A good lunch followed by a nice nap during a vacation is hard to beat. Read on if you want to know how to make a perfect and easy RV fire lunch.
Perfect Burger – First pizza and now burgers? You're on vacation, enjoy yourself a little. You can prepare a great burger over a campfire in just minutes with these ingredients.
Directions – Peel and grate the onion, potato, and carrot. Mix the ground beef, the breadcrumbs, and a beaten egg. Divide evenly into patties and heat each side until it reaches your preferred style.
Dinner
Sitting by a campfire in the evening is a relaxing and joyful occasion for families. Making a great dinner is important for adding to the memories. Here are the ingredients for a flavorful meal the whole family is sure to love and remake for years!
Aunt Helen's Sloppy Joe – Sloppy Joe's have got to be one of the most popular camping staples. This is a bit of a remix to the traditional dish.
Four pounds of ground beef
Four tablespoons of brown sugar
One tablespoon of white vinegar
Four teaspoons of Worcestershire sauce
Directions – Cook the ground beef until it's brown and then drain. Chop the onion and pepper and add the meat. In a bowl, mix the seasonings including ketchup, water, brown sugar, vinegar, and Worcestershire sauce. Then simply add the ground beef and simmer for about 10 minutes.
Dessert
S'mores aren't the only after-dinner dessert you can have. If you've got a sweet tooth, here's a perfect option.
Campfire Cones – This is a yummy treat that kids and adults will love.
Directions, Cut up the bananas. Spread peanut butter on the inside of the cone. Add the bananas, marshmallows, and chocolate chips. Wrap and foil and hold over the fire until gooey.
BONUS
BBQ Baked Black Eyed Peas – If you've got a vegetarian in the family, here is a great recipe to get them in on the fun.
Three cups of fresh black-eyed peas
One tablespoon of canola oil
One clove of diced garlic
One cup of diced green peppers
½ teaspoon crushed red chile flakes, or to taste
½ teaspoon smoked paprika, or to taste
½ teaspoon dried rosemary
Directions – Heat the oil over the fire and add the onion, garlic, and pepper and saute until cooked. Add peas, spices, and just enough water to cover them. Cook over the fire until the water boils, then add salt and pepper. Add the BBQ sauce until the dish becomes buttery.
Wrap Up
Most of the RVs you'll find on RVshare come with plenty of storage space where you can store all of the ingredients to these dishes. On top of that many come with efficient kitchenettes you can use as well. These are some simple and fun recipes anyone can make to add to an exciting vacation. Check out even more delectable dishes you can savor around a campfire or even in one