Travel Inspiration
January 17th, 2021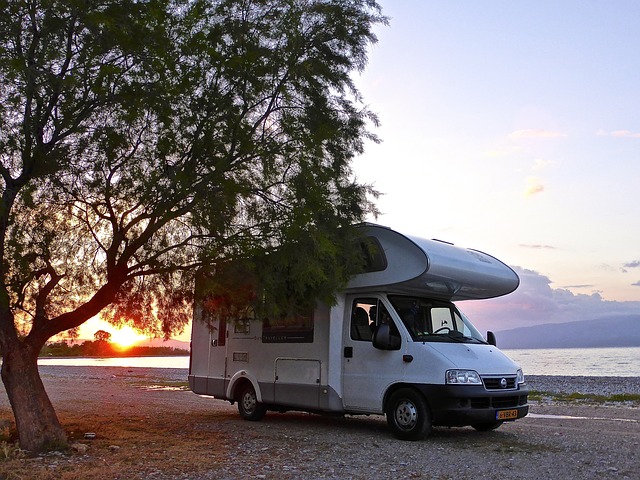 2020 was, of course, a strange year for travel.
It was disappointing for a lot of people. Many travelers who had cruises planned, or plane tickets, or hotel reservations found themselves having to cancel their trips and postpone vacations.
RVing is here to stay
However, it was a booming year for RV travel. RVing proved to be a safe way to continue to explore and to visit loved ones without coming into contact with a lot of people as you might in an airport or hotel. With schools and workplaces going virtual, many people also took the chance to work from the road or roadschool their kids while seeing the sights across the country. In fact, our own research showed that 80% of the people who booked RVs and trailers through RVshare in 2020 were new to our site that year!
A lot of people who discovered the joys of RVing in 2020 will continue exploring in 2021. Many people are still cautious as they travel, and a lot of people say they're hesitant to fly. Many people have also said that visiting family and friends in 2021 is very important to them, and RVing is a great way to travel to those you love without a lot of exposure to others.
Finally, many people purchased RVs in 2020 or made sweeping lifestyle changes so that they now live in their motorhomes full-time. Those people are going to continue to travel this year as well!
Where people are traveling
According to our research, people want to travel to beaches and coastal areas, and state and national parks in 2021. Amazing scenery is also important to those heading out on road trips. Yellowstone National Park is the most popular RV travel destination in 2021, and the park had a visitor increase of 21% in September 2020 over the same time the year before.
Also, if you're counting on traveling during normally less popular seasons, those slower times may not exist in 2021. We mentioned that Yellowstone's visitors were up by 21% in September of last year – a time when typically kids are in school and traveling slows down. But as people work from home and kids travel while in online school, those traditional travel seasons are disappearing. Expect September and October, and even the later fall and winter months, to bring more visitors to campgrounds in 2021, and maybe even rival the summer months in terms of visitors.
The silver lining
If you're looking at the increased number of people RVing as a bad thing, it isn't entirely. It's true that you can't count on fall travel for lighter crowds, but there is one advantage.
As camping became more popular in 2020, campgrounds took notice also. Many campgrounds improved their sites and upgraded their WiFi, added more sites, or gave campers more control over picking specific RV sites rather than just getting one randomly assigned. If you are trying to work from your motorhome, or need to use a computer for school, chances are the campgrounds where you stop will have better WiFi access now than they did in the past.
Why now is the time to start booking
All these statistics mean that if you're planning to take road trips in 2021, now's the time to look into booking campgrounds and RVs!
You may not be able to book at every campground just yet – some operate seasonally and aren't open for bookings, and some are closed or are operating at limited capacity because of pandemic restrictions in their area. However, popular destinations are booking up, and if you're able to make reservations you may want to start now.
The top national parks where RVers say they want to travel in 2021 are:
Yellowstone National Park
Grand Canyon National Park
Zion National Park
Great Smoky Mountains National Park
Sequoia National Park
RVers have also indicated they want to camp at the following campgrounds:
Disney's Fort Wilderness Resort, FL
Campland on the Bay, SD
Ginnie Springs, FL
Lazy L&L Campgrounds, TX
Cherrystone Family Camping Resort, VA
Tips for booking ahead
As you plan for 2021 travel, consider these tips from RVers who have been doing this for a long time.
1.) Avoid weekends and holidays
Although the off-seasons are still going to be very popular, weekends and holidays continue to be the busiest times. Try camping during the week or on a non-holiday weekend. You may also get a break on the price and have more room at the campground when you're there.
2.) Be flexible
If you have several places you're interested in, try booking one that is less popular for a better chance of getting a reservation. You may also want to ask about cancellation policies and see if a fully booked campground will notify you if a spot opens up.
If you want to visit a national park, you may want to consider campgrounds outside the park as well. Is there a state park nearby, or a private campground that's available? If you don't mind driving into the park to visit, you can broaden your search and have a lot more options.
3.) Try an up-and-coming spot
Rather than the places everyone travels, try a new spot that most people haven't yet discovered. We found that the following cities are up-and-coming RV pick up cities, and there are campgrounds nearby with lots to explore.
With some planning ahead of time and some creative thinking, you can be sure you'll have plenty of opportunities to travel and explore in 2021!