Here Are Our Best Tips For Working From The Road
How Tos & Tips
May 5th, 2019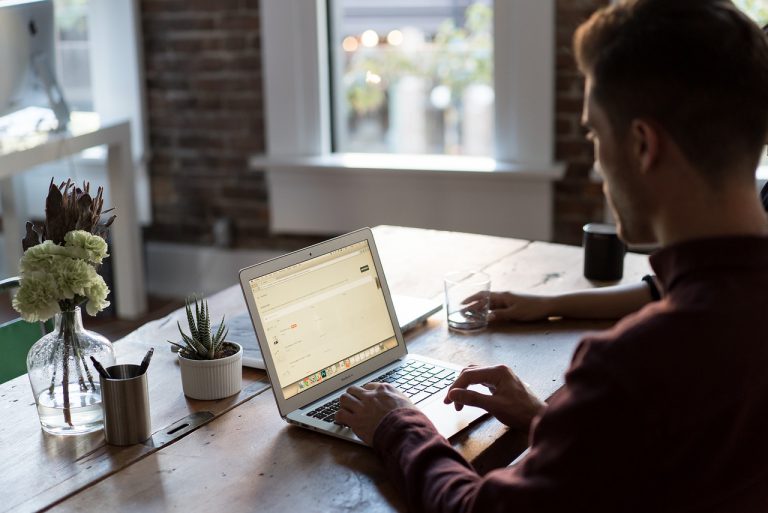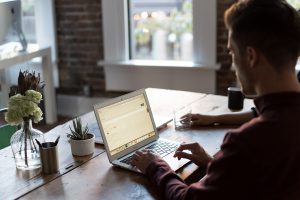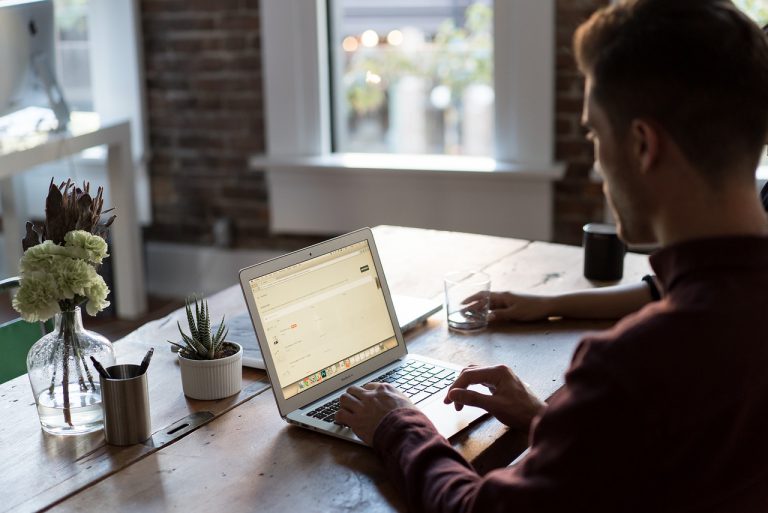 Living on the road is a dream for so many RVers. But unless you're already retired (lucky!), you're going to need an income stream to make it work.
Since most jobs require you to, you know, actually go to work, this minor hiccup can actually be a major limiting factor for many aspiring full-timers.
But thanks largely to the magic of the internet, an increasing number of remote, work-from-home jobs are becoming available, in which employees can take advantage of connectivity to perform their job duties without ever leaving the comfort of their couch — whether that couch be in an RV or a brick-and-mortar home. (Or a front porch. Or a library. Or… well, you get it.)
If you've been in the traditional workforce for most, or all, of your life, it may be difficult to ascertain how to work from home. What kind of jobs allow for this flexibility? Do they pay well? How do you find them — and what kind of equipment and preparations do you need to ensure you'll be able to effectively do them?
Fear not, brave travelers of physical and digital spacetime! We're here to answer all those questions and more.
Work From Home Jobs: Common Positions
So, first things first. What kind of positions are we talking about when we talk about location-independent careers? Do you have the skills you need to work for one of these remote companies?
Well, the good news is, the answers to those questions are pretty open-ended — which means in many cases, you can successfully coopt your existing work skillset to secure a remote position.
Along with online jobs that allow you to work from home, there are also some in-person travel jobs that many full-time RVers specifically favor. Let's go into a little more depth about the opportunities in each category.
Working Online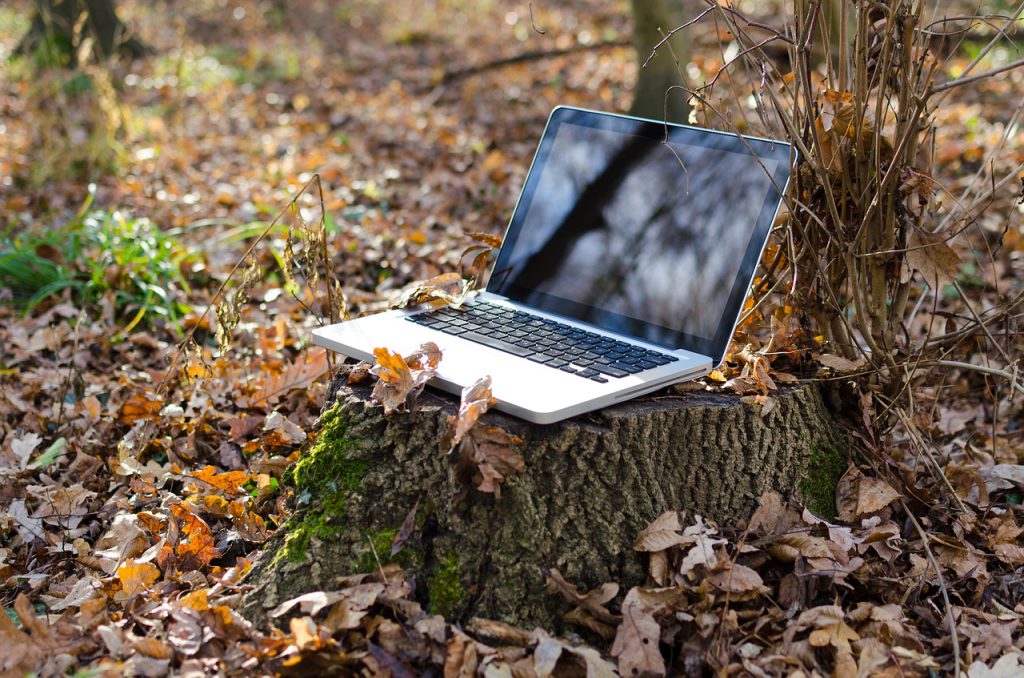 The most common — and most flexible — way to make a living on the road is to find a way to earn money online. That way, the only things you need to have for sure are a computer and a connection. You can take your show just about anywhere the road may lead and know your mobile office will keep bringing in the income you need to stay there.
Within the realm of online work, there are two common approaches: finding a full-time position with a company that allows remote work, or freelancing and offering your services at a fee to a variety of online clients. Which strategy will be better for you depends on your skillset and how risk-averse you are. Freelancing offers a huge amount of flexibility, but you forego the security of a set position and reliable income. On the other hand, a full-time position may come with a steady salary and extra benefits, but might also limit your travel schedule if you have to work around strict timeline parameters.
Remote jobs with existing companies run the gamut from offsite customer service positions, wherein you answer phone calls and field customer questions just as you would at a call center, to doing programming or content-creation work for a digital company. Freelance positions push the range of opportunities even wider: you might work as a freelance writer, a freelance programmer, or even take your existing practice digital if you're a teacher, counselor, doctor, or other service professional. So long as there's something you're good at that people will pay for, you can create a niche as a freelancer — provided you can find those clients!
Working in Person (Temporary or Seasonal Positions)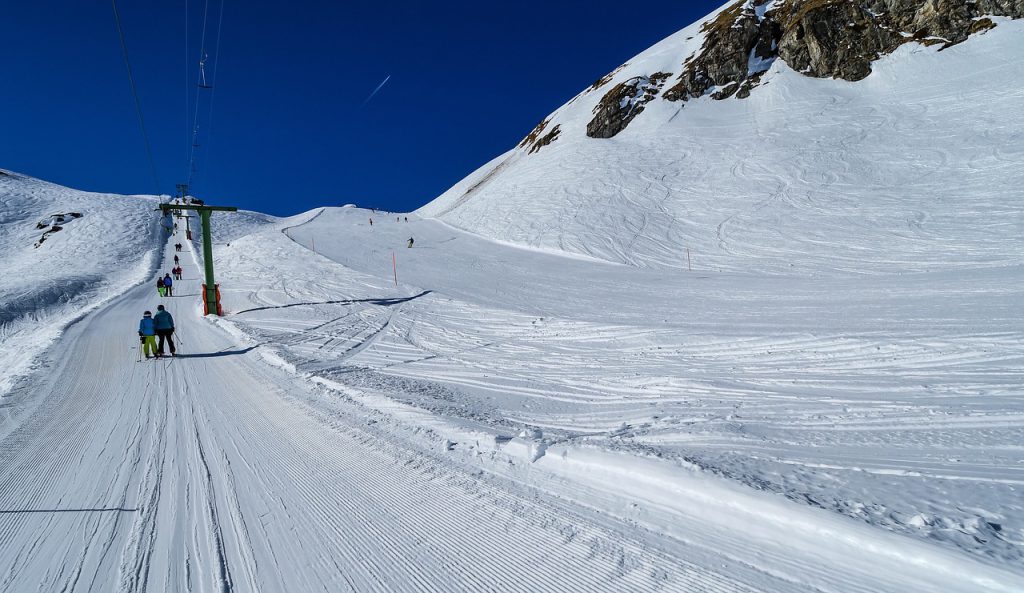 Another popular option among those who like to travel is to take a series of travel jobs, or temporary, seasonal positions that allow you to take advantage of the most exciting parts of a given destination while actually getting paid to do so. For example, you might work as a ski rental agent in Vail one winter, and then move on to clean the rooms at a Montana dude ranch once the summer comes along. The jobs are generally pretty simple and not exactly lucrative, but you'll get to do all the cool stuff everyone else is paying for for free in your off time. (For the ultimate guide on these kinds of seasonal jobs, check out the Coolworks ebook penned by Susan Shain, who spent the better part of her twenties surviving on just these kinds of positions. You can pay what you want for the download, starting as low as a single dollar; pretty great deal for information that might just change your life!)
Campers specifically often take a tack known as workamping — a portmanteau of "work" and "camping" that describes travel jobs especially convenient for RVers, like taking part-time hours at a campground convenience store in exchange for a free campsite. Other campers travel to specific agricultural areas to take part in harvests, work which offers a decent paycheck but, more importantly, a totally unforgettable experience.
How to Find Remote Work
So, now that you have a better idea of what remote work might entail, how exactly do you find these travel-friendly positions?
Well, it depends on which type of job will work with your skill set and scheduling requirements, of course. But we can give you a few leads.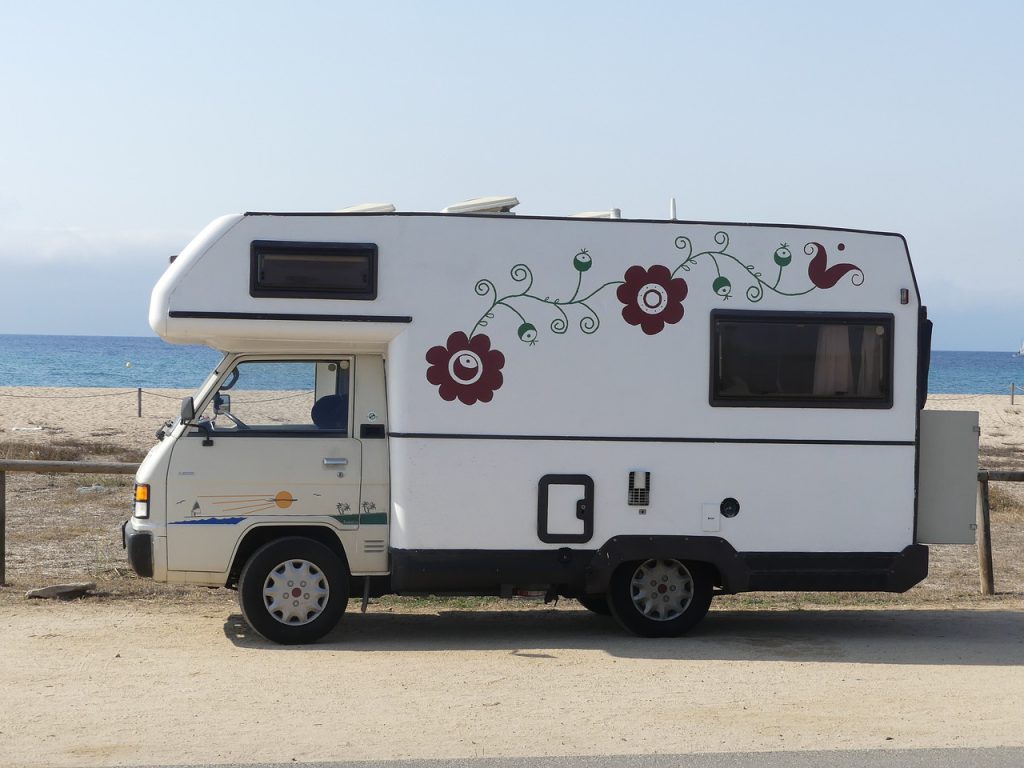 If you're looking for a remote-friendly full-time position at an existing company, you might start your search exactly as you would if you were seeking an office job: searching the online listings through websites like Monster and Indeed. Try typing specifically remote positions, like "virtual assistant," into the search bar, or looking for whatever your current job is with the location field set to "anywhere." You might be surprised what kinds of positions are available on a remote capacity!
If, on the other hand, you're looking to start up a freelance career, the path may be a little less straightforward. For example, this post was written by a full-time freelancer writer, but she spent over a year on-staff working in an office before she had the experience, portfolio, and network to take the leap to independence. Where to find the kinds of gigs you need will vary based on your industry, but most freelance fields tend to have ample community support set up both in person and on the web. Job listings, in-person networking events, and other resources like these can help you make the connections you need to earn a substantial living.
Working From Home: How to Prepare Your Rig
Getting the job is just one part of the remote work equation. You also need to ensure that your space is set up to handle your new gig!
Obviously, if you're taking a seasonal job that'll have you performing in-person duties, you don't have to worry about anything aside from getting where you're going. But if you're working online, you have to be able to, well, get online — no matter where you are.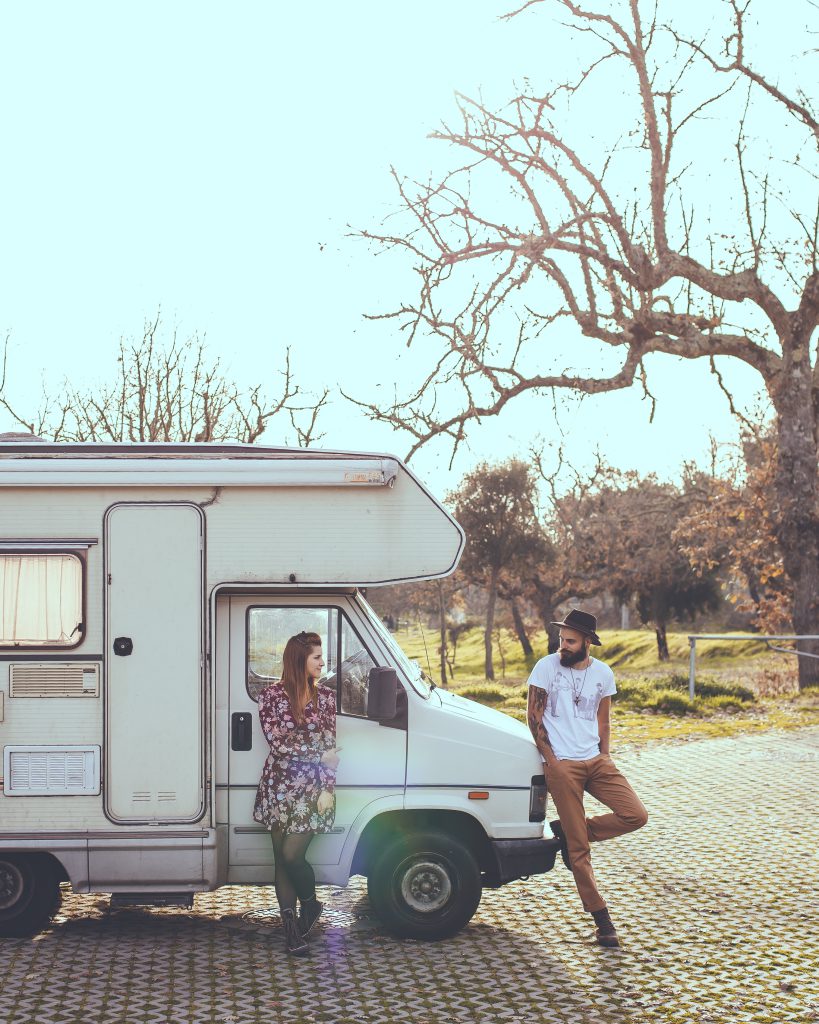 Since just about everyone is uber-connected these days, that's less of an issue than it once was. Campgrounds frequently offer high-speed Wifi throughout their properties, and barring that, you can always hunker down at a coffee shop.
But if you're wanting to get off-grid, or even just to make sure your connection is super-duper reliable in a highly-trafficked campground (where bandwidth may easily be exceeded), it's a good idea to gear up with some extra investments that'll keep you rolling in the dough.
One of the most common items to consider is a mobile hot spot, which uses a data plan just like your smartphone to create a mobile connection just about anywhere on earth. Of course, just as you do with your phone plan, you have to pay for those gigabytes of data… so be mindful of your use unless you're ready to face a substantial bill.
If you're mostly camping in developed sites with internet connection, a wifi booster, extender or repeater can help you obtain the best, most reliable signal possible, which can be very important in overtaxed campground scenarios. These are available in a range of different shapes and sizes, and are often very affordable.
Are You Ready for Full-Time RV Living?
Although securing remote employment is a critical part of the journey, its not the only thing you need to take on the project of full-time RV living. For even more tips, tricks, and inspiration, check out the following RVshare posts below:
Break a leg!
This post may contain affiliate links.