Amusement Parks
February 4th, 2022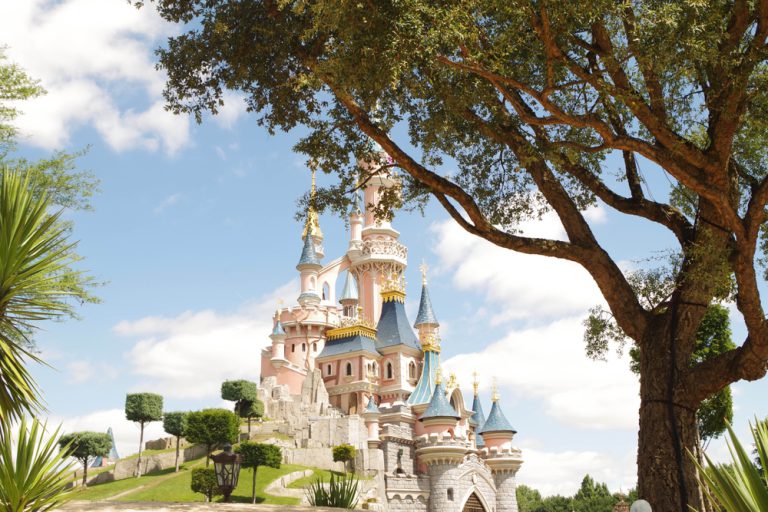 Sunny California has made a name for itself as an unparalleled destination, whether you're looking to kick back and enjoy some sunsets with your feet in the sand, scale (or ski down) tall mountains, or simply go for a scenic drive. Along with the rest of its many attractions, California is also home to some incredible amusement parks, the top 10 of which we've gathered details on below.
1. Disneyland – Anaheim
2. Disneyland California Adventure Park – Anaheim
3. Universal Studios Hollywood – Universal City
4. Legoland California – Carlsbad
5. Legoland Water Park – Carlsbad
6. Knott's Berry Farm – Buena Park
7. Knott's Soak City Water Park – Buena Park
8. California's Great America – Santa Clara
9. Six Flags Magic Mountain – Valencia
10. Belmont Park – San Diego
California Amusement Parks
Here's a deep dive into everything you need to know to experience California's top 10 amusement parks to the fullest.
1. Disneyland – Anaheim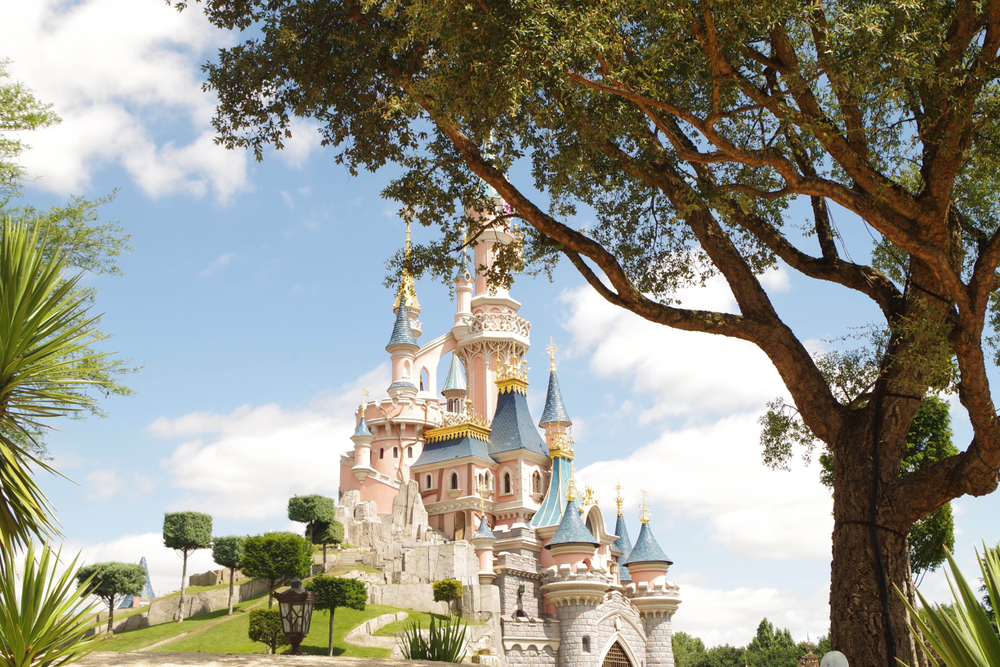 There's no way we couldn't start with the west coast's answer to Walt Disney World — and although Disneyland is, indeed, significantly smaller than its Orlando counterpart, it's no less worthy of a destination. Originally opened in 1955, this park has been a classic for decades for families and young couples alike, and is home to such classic attractions as Cinderella's Castle, Big Thunder Mountain Railroad, and "it's a small world."
Truly unmissable, this 100-acre park draws tens of millions of visitors each year — some 18.67 million visitors in 2019, for example. The only theme park built under the direct creative supervision of Walt Disney himself, this one is absolutely unmissable if you're a serious fan of Mickey Mouse.
RV Camping Near Disneyland
Along with being home to Disneyland, Anaheim has so much more to offer its visitors, including its famed Angel Stadium and Santa Ana riverfront views. There are many excellent RV campgrounds to choose from in town; here are a few of our favorites:
Anaheim Harbor RV Park bears the distinction of being the closest RV campground to Disneyland, and offers many wonderful attractions and amenities that'll have you feeling right at home, no matter how many days you end up staying.
Canyon RV Park is an excellent selection if you're traveling with a large family or another group who doesn't travel by RV, as they offer rentable cabins along with generously appointed, full-hookup RV spaces.
Although it's a slightly longer drive, Golden Shore RV Resort is a great choice for those looking to experience the serenity of waterfront camping within relatively easy access of all the rest of the urban fun southern California has to offer. Depending on traffic, Disneyland may be as little as half an hour away.
Looking for a rental RV in the Anaheim area? We've got you covered!
Planning Your Trip to Disneyland
When it comes to Disney, your vacation is unlikely to be cheap — but it is likely to be unforgettable. The summer will likely be more crowded than other times of year (although holidays such as Halloween and Christmas can get a little busy, too, thanks to all the fun decor that draws even more visitors than usual). You should always check out the Disneyland website for the most up-to-date information on ticket prices and any packages which may be available to help you save some money.
2. Disneyland California Adventure Park – Anaheim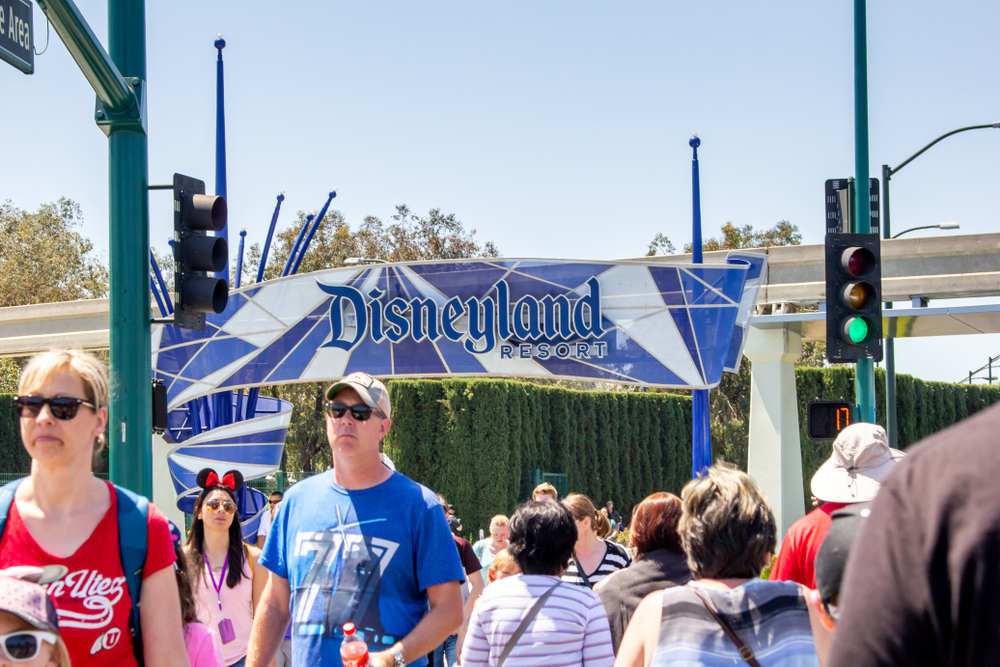 Attached to, but distinct from, Disneyland, Disneyland California Adventure Park offers its whole own world to walk into, complete with the real-life roller coaster of Emotional Whirlwind from Inside Out and the fun, interactive experience at Avengers Campus. You can even wander through the famed desert drag made iconic by Disney's Cars. When it comes to Disneyland California Adventure Park, it's all about bringing your favorite stories to life — and taking on those narratives yourself with your very own hands! World-class dining options and fun park snacks complete the experience, making this a worthy amusement park destination in its own right — not just Disneyland's little sister.
RV Camping Near Disneyland California Adventure Park
As mentioned above, there's more to Anaheim than meets the eye — including plenty of premier RV campground options. Here are just a few to help you get started with your brainstorming session for your upcoming trip:
Once again, if you're set on being as close to the park as possible, Anaheim Harbor RV Park is probably the best option. Along with its proximity, it also doesn't disappoint when it comes to atmosphere and amenities.
Orangeland RV Park is a little further off the beaten path, but offers a heated swimming pool, spa, free wifi, and full hookups in its premium drive-thru spaces, among so many other amenities.
Finally, keep Canyon RV Park if you're looking for a slightly more rugged experience that will give you a nice juxtaposition between the theme park and the RV park. Sometimes, you just need some quiet time in the woods!
As always, keep in mind that if you don't have a rig of your own, you can certainly find an excellent RVshare rental on the peer-to-peer market in the Anaheim area!
Planning Your Trip to Disneyland California Adventure Park
Like other southern California amusement parks, California Adventure is likely to be most crowded during the summer — and besides, it's arguably much nicer to hike around a theme park during sweater weather. Traveling to plain-old Disneyland as well? You may be able to save money by purchasing your tickets ahead of time online — Southern California residents get special pricing, and the longer you stay, the less you pay per day!
3. Universal Studios Hollywood – Universal City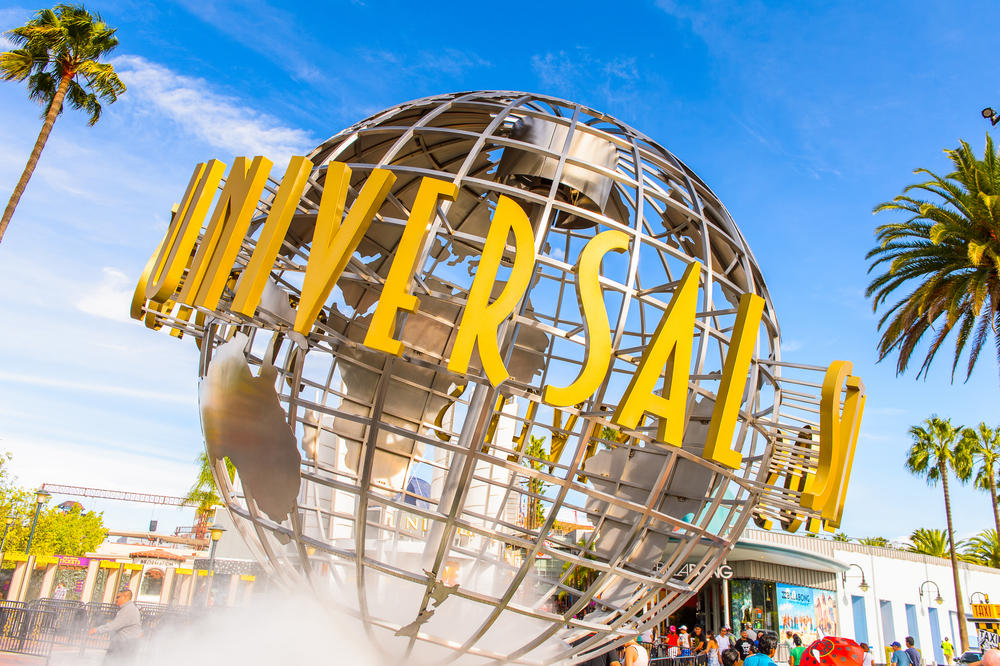 Not every theme park can say it exists in its very own city — but Universal Studios Hollywood can. Covering a massive 425 acres only minutes from the heart of Los Angeles and in business for nearly six decades now, Universal Studios is an absolute must-see for film buffs and cinematic agnostics alike.
Some of the most well-loved attractions at this unmissable amusement park include the tooth-gnashing Jurassic World ride as well as the Flight of the Hippogriff, which will transport you directly into the enchanted world of Harry Potter. The park also features frequent character sightings, plenty of themed play areas for visitors of all ages, and theater opportunities for those looking to get back to the basics: sitting down and watching a movie.
RV Camping Near Universal Studios Hollywood
Although technically addressed in Universal City, Universal Studios Hollywood is truly part of the greater Los Angeles area, which is itself made up of so many vibrant, smaller communities. It shouldn't surprise you that there are some wonderful RV campgrounds to be found in the City of Angels, but if you're at a bit of a loss, here's where to start:
Formerly known as Balboa RV Park, Hollywood RV Park is the gold standard when it comes to camping in the arms of the city. Combining old-school Hollywood glamor with the most modern conveniences and amenities, this park offers exceptional customer service and a Los Angeles location that simply can't be beat.
Mentioned above, Golden Shore RV Resort is our pick for campers looking to get away from it all — even in the context of one of the most congested cities in the world. Tucked along the waterfront in the Long Beach area, the drive to the park from this resort is easily made up for by its serene surroundings.
Dockweiler RV Park is a longstanding alternative for those looking for a low-cost, publically run option. Located right along one of the area's most scenic beaches, each site features its own picnic table and barbecue grill so you can enjoy the benefits of southern California's temperate climate and have all of your meals al fresco.
As usual, don't forget to check out the RVshare rental vehicles available in the Los Angeles area!
Planning Your Trip to Universal Studios Hollywood
It's hard to come by a time of year when Universal Studios is not fairly crowded — but the park does offer a variety of VIP experiences that can get you exclusive access to backstage areas and behind-the-scenes Easter eggs. In addition, if you click the "Special Offers" dropdown tab on the main Universal Studios Hollywood website, you can learn about ongoing deals that can help you save big on your big adventure!
4. Legoland California – Carlsbad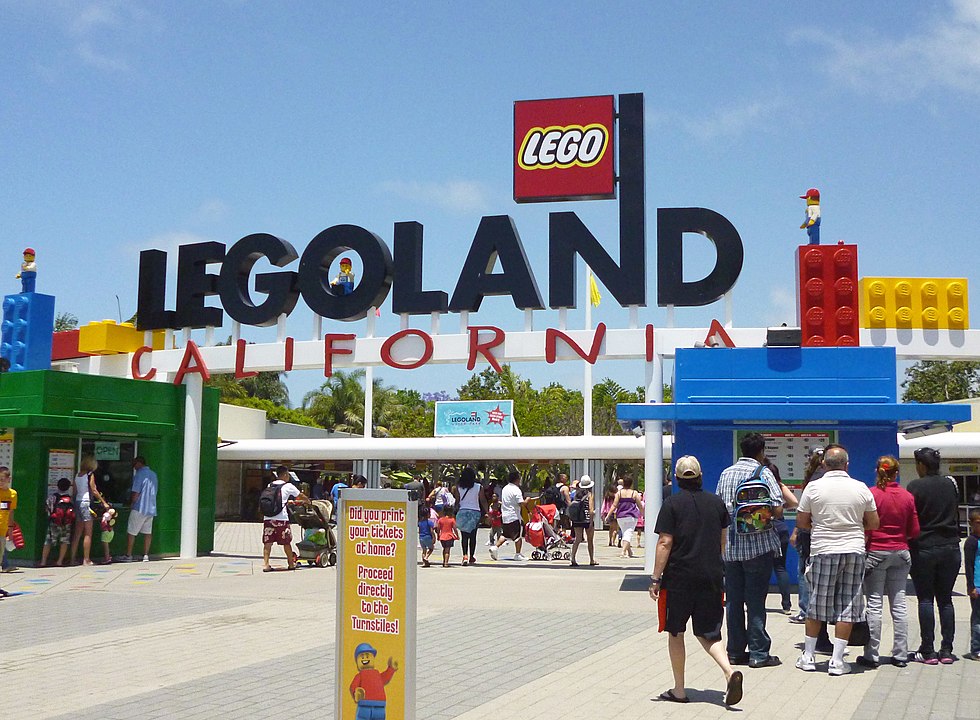 Opened in 1999, Legoland California is a newer amusement park — but certainly one that's generated a lot of buzz amongst travelers, particularly those with young kids. Conveniently located only half an hour north of San Diego (and about an hour away from Anaheim, where so many other California amusement parks are centralized), Legoland boasts dozens of rides, attractions, and interactive experiences, including the family friendly Beetle Bounce, the smooth sailing of Fairy Tail Brook, and plenty of hands-on opportunities for education and entertainment alike, such as the state-of-the-art Gamespace, where you can put your LEGO video gaming skills to the ultimate test, and Build and Test, where you design and construct a LEGO car built for speed in preparation for a big race.
Legoland is also home to its very own water park (stay tuned, as we'll cover it next on this list!), and offers plenty of places to stay, shop, and eat right on-site. Even if you don't consider yourself a LEGO fanatic, it's truly an adventure for the whole family.
RV Camping Near Legoland California
Given its uniquely convenient location to so many important California destinations, it's no surprise that Carlsbad is home to some excellent campgrounds — many of which also boast beachfront access. Here are a few to consider:
The South Carlsbad State Beach Campground is both close by to Legoland and affordable, not to mention its stunning waterside scenery. However, do keep in mind that this option is best reserved for those traveling in smaller campers; only rigs up to 35 feet in length can be accommodated by its campsites.
Looking for a seaside option that can handle bigger rigs (and has more amenities to offer)? Paradise By the Sea Beach Resort has you covered with some of the best beach access of any RV park this far south, not to mention full-hookup 50-amp sites with free cable and wifi.
Finally, for something a little further inland, check out Olive Avenue RV Resort, which offers central tri-city access to Oceanside, Vista, and Carlsbad — and beautifully manicured, paved slips that make it easy to feel like you've found your home base.
Psst — looking for your very own home away from home on wheels? Check out our best Carlsbad area peer-to-peer RV rentals!
Planning Your Trip to Legoland California
Like many other theme parks, Legoland's hours do vary depending on when you're visiting, so always check with the website directly to ensure you've got the most up-to-date information. In addition, you can learn more about Annual Passes, which can help you see the park multiple times in one year at an affordable rate, and check out Legoland's ticket and hotel packages if you're hoping to stay right on-site.
5. Legoland Water Park – Carlsbad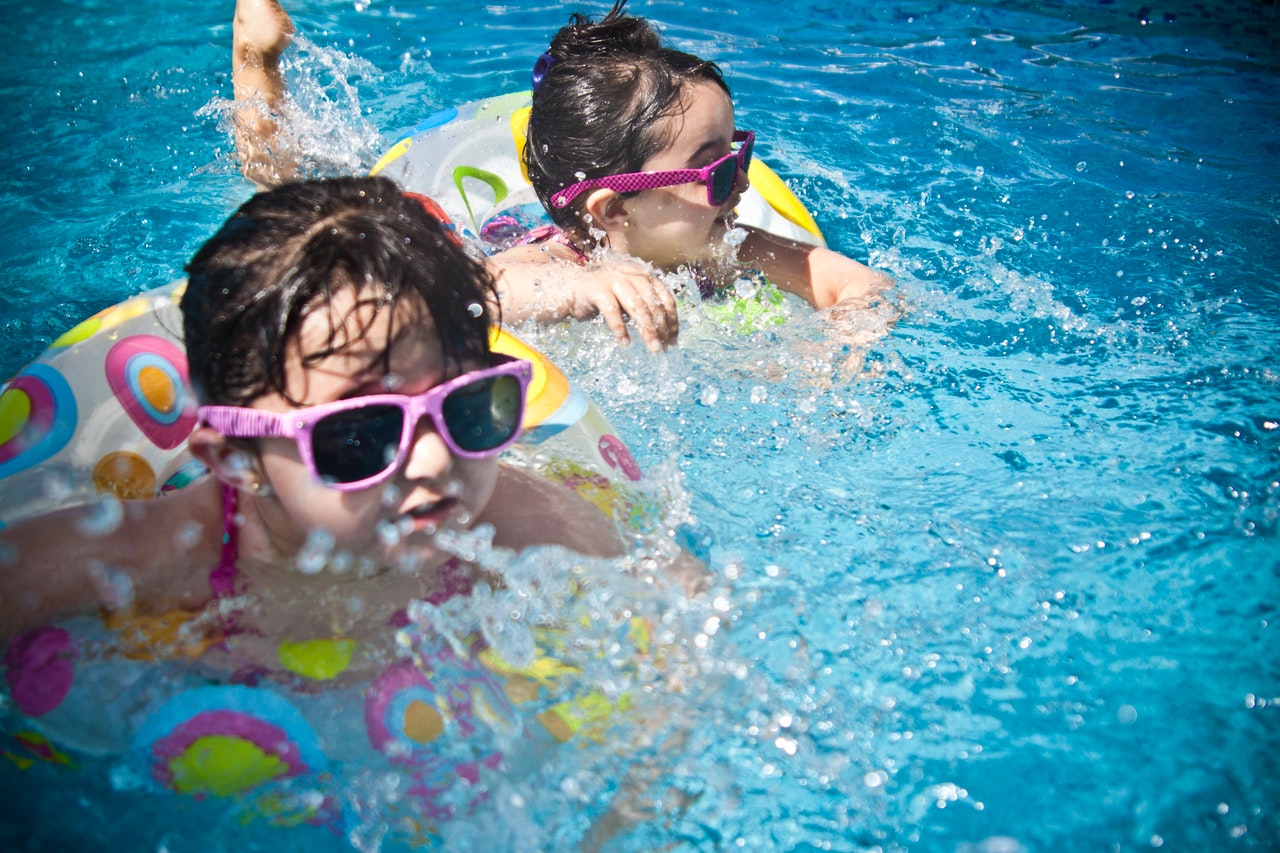 Looking for even more Legoland fun — but want to beat the heat while you're at it? Legoland California's attached water park has you covered, with more than half a dozen thrilling slides, sandy beaches that will make you think you've flown to a tropical destination, Pirate Reef, Build-a-Raft River and so, so much more. Wave pools, flume rides, and play areas specifically designed for younger swimmers make this part of Legoland its very own experience — and one well worth the trip all on its own.
RV Camping Near Legoland Water Park
Perched between San Diego and Los Angeles, the area that Legoland is in is characterized by beautiful beaches and pristine southern California communities — not to mention some excellent RV campgrounds. Here are a few to consider for the trip:
Along with being the closest option to Legoland, the South Carlsbad State Beach Campground is also one of the cheapest since it's on state land — though it can only accommodate rigs up to 35 feet, which does leave some campers out!
Oceanside RV Resort offers a nice alternative to the state beach, complete with luxurious amenities such as an outdoor pool, jacuzzi, clubhouse, and free wifi and cable. Each site also includes a privacy fence, for those moments you just want to have a little bit of time and space to yourself.
Further inland, Escondido RV Resort is the perfect option for those looking to be central to many different attractions and cities in this part of southern California without giving up any of the creature comforts of home. These beautiful sites are well landscaped and paved, and amenities include an up-to-date laundry facility, on-site dog park, heated outdoor pool and spa, and more.
Need a rig to get around in? Check out these local RVshare rentals in Carlsbad, California.
Planning Your Trip to Legoland Water Park
As is true with almost all water parks, Legoland Water Park is only open during certain times of the year — otherwise, it would be too cold to truly enjoy all that wet and wild fun! So be sure to check the website ahead of time to ensure you'll be traveling during a season the park is open (although roaming around Legoland itself wouldn't be a terrible consolation prize). In addition, check out the ticket and membership options available on the Legoland website, which could help you save money, especially if you plan to visit often.
6. Knott's Berry Farm – Buena Park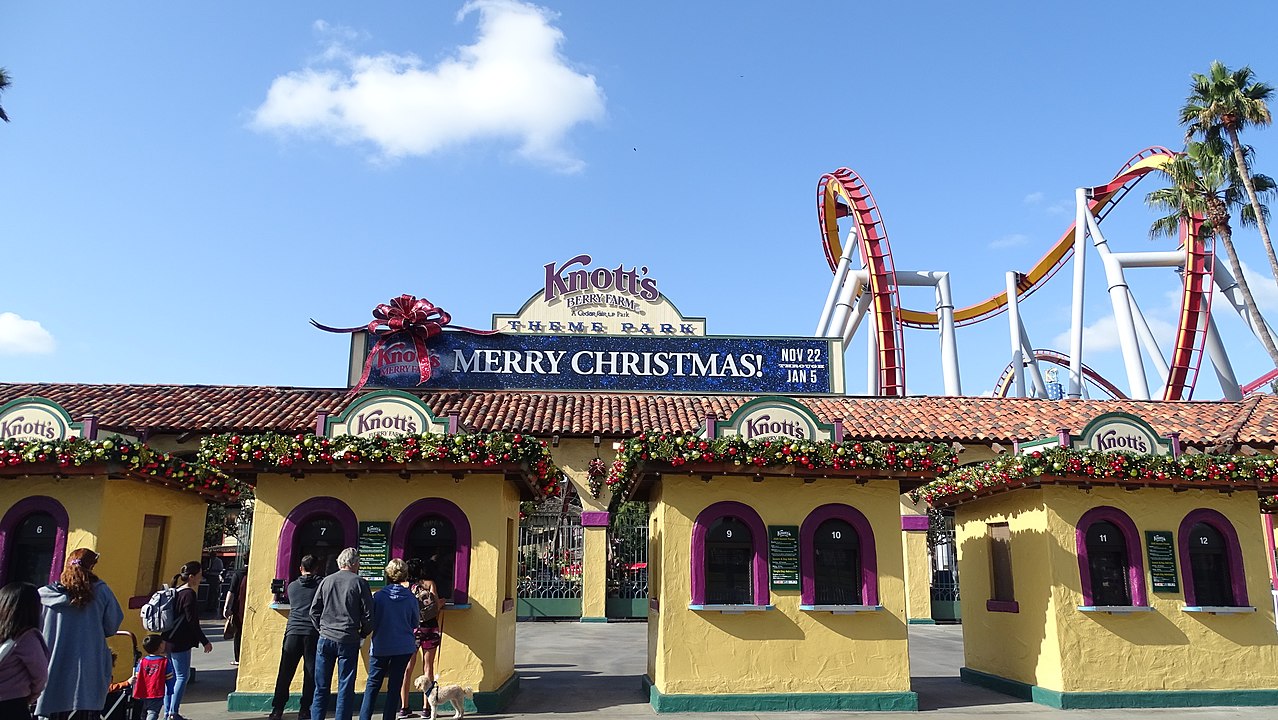 Knott's Berry Farm may strike you as a strange name for an amusement park — and fair enough. But it's true: this world-renowned theme park actually did start as a humble berry farm, where families would show up to pick some ripe produce for their tables. Today, it's an immersive experience complete with roller coasters, live entertainment, games, and food ranging from fair snacks to world-class sit-down dining.
Woosh with your family down steep roller coaster slopes or get hands-on in interactive 4D dark rides. From adults looking for the most thrilling adventures to younger travelers in need of something fairly tame, Knott's Berry Farm truly has something for everyone on board… enough, in fact, that you'll need to visit again and again to see it all. (Good thing Season Passes are available!)
RV Camping Near Knott's Berry Farm
Technically located in Buena Park, Knott's Berry Farm is local to Anaheim — where so many California amusement park adventurers are already traveling to fulfill their Disneyland fantasies. A location well known for its many opportunities for family fun, this part of the greater Los Angeles area has plenty of wonderful campgrounds to choose from; here are just a few.
The Rosewood Mobile Home and RV Park is located just a few miles west of Knott's Berry Farm, offering all the comforts you need to camp in style. Full-hookup sites are generously sized and offer up to 50 amps of power, and the on-site team is standing by to answer any of your questions about the local area and things to do.
Heated pool? On-site gym and spa? Dog park? Even mini-golf? No matter which diversions you're after, Orangeland RV Park has it all… and then some. And, depending on traffic, it's less than 20 minutes away from Knott's Berry Farm.
Finally, the old standby for this part of the county, Anaheim Harbor RV Park is both close by and well-appointed. Given the park's 30 years of experience and status as a community fixture, you're sure to get your money's worth when you stay there.
As always, here are some local RVshare rentals to consider for your stay!
Planning Your Trip to Knott's Berry Farm
The latest pricing on tickets, including Season Passes (which can help you save money if you're planning to visit more than once, which you should), is available on the Knott's Berry Farm website. You can also check out the information about their on-site hotel if you're planning to skip the RV this time around, as well as information about making reservations for a wedding or other large event.
7. Knott's Soak City Water Park – Buena Park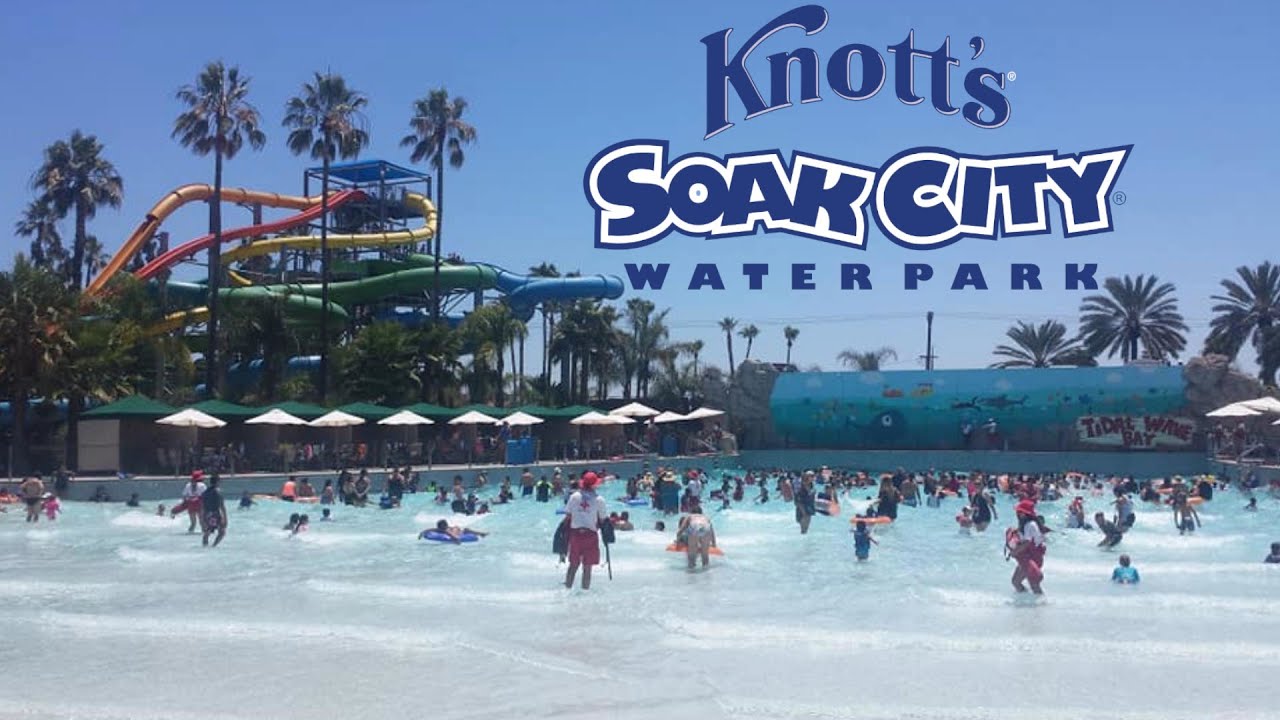 It's basically a tradition for southern California amusement parks to also offer a water park — and Knott's Soak City Water Park is the perfect addendum to your Knott's Berry Farm visit. Open seasonally and encompassing about 15 acres of the larger park campus, Soak City offers a whopping 23 slides, a family raft experience, a 750,000-gallon wave pool, and interactive sections including water guns, nozzles, sprayers and more so the whole family can get in on the action. Opening in mid-May and staying open until the weather turns cool again in mid-September, Soak City is a great way to beat the California heat while enjoying those sunny rays this part of the country is so well known for.
RV Camping Near Knott's Soak City Water Park
Once again, Knott's Soak City Water Park is located close to Anaheim and in the larger Los Angeles area. We've gathered some information on the best campgrounds to consider in this part of the county, but here are a few to get the gears running while you're planning your stay.
We've said it before and we'll likely say it again: Anaheim Harbor RV Park is a great option for both its proximity and its level of amenities and offerings. Plus, long-term sites are available for those on the road full time or who are wishing to experience this area for a longer period.
Travel slightly further toward the sea to stay at Rosewood Mobile Home and RV Park, where a large clubhouse makes it easy to gather and take advantage of community events (and the generously sized, private RV slots make it easy and fun to simply sit back, relax, and enjoy your camper).
If staying by the ocean makes it worthwhile to travel a little bit to get to the park, we suggest Golden Shore RV Resort, where palm trees tower over each of its many paved, pull-thru sites. Along with its well-appointed campground amenities, campers will also enjoy the proximity to the waterfront — you can hear the waves and smell the salty air from the comfort of your rig.
Plus, you guessed it: Here are the best local RVshare rentals in the area!
Planning Your Trip to Knott's Soak City Water Park
As is true of most water parks, Soak City is open only seasonally — so be sure to plan your trip for the hot southern California summer! In addition, check out the Knott's Berry Farm website for the most up-to-date information on pricing and deals, which may help you bundle your experiences to save money.
8. California's Great America – Santa Clara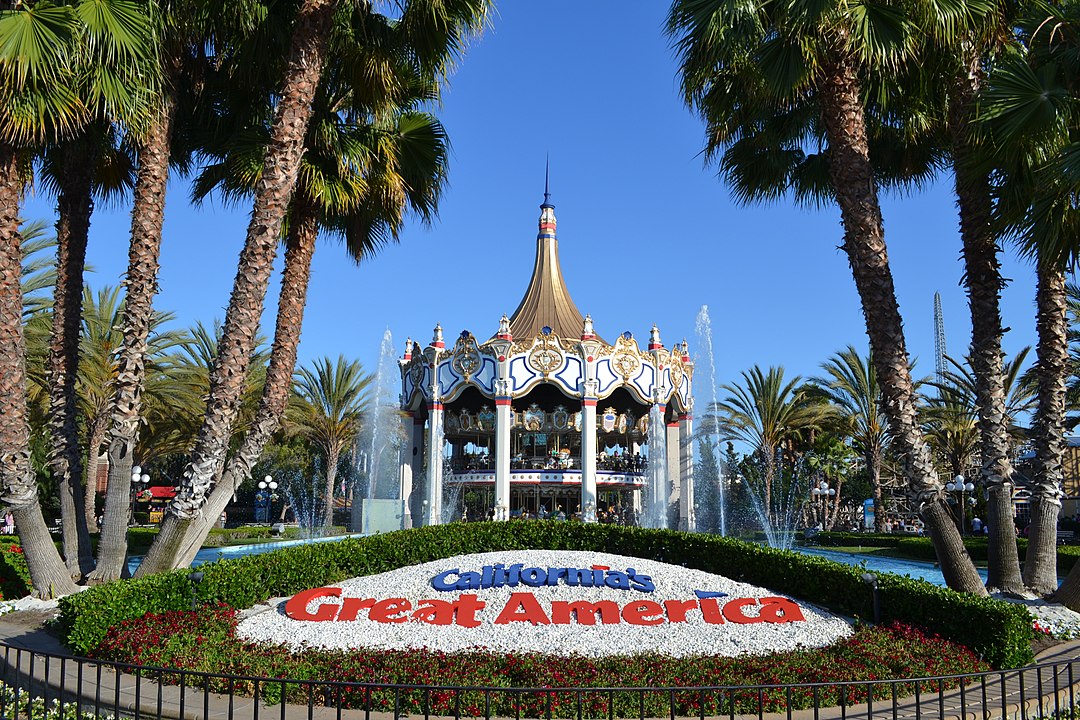 Known by the locals simply as Great America, this 112-acre theme park was originally opened in 1976, though it was known as Marriott's Great America then. It's evolved a lot over the years, but never abandoned its original spirit of fun and adventure: the park features more than 40 rides and attractions, including the world-renowned Gold Striker, which is considered one of the best wooden roller coasters still existent on Earth by those in the know.
There are plenty more high-flying experiences to be had here — but also some slower-paced, tamer options for those traveling with younger family members and those who don't crave such strong shots of adrenaline. For example, Lucy's Crabbie Cabbies is a kid-friendly coaster that will still leave even adults smiling, not to mention all the fun interactive games and experiences designed for whole families to enjoy.
RV Camping Near California's Great America
Located in Santa Clara, just a few miles north of San Jose, California's Great America is truly surrounded by excellent campgrounds — but we've listed a few below to help you plan your trip in a flash.
Garden City RV Park is one of the closest to Great America, and has all the basics you need to ensure a comfortable stay. Although technically located in Oakland, this park is less than 15 minutes from the amusement park (depending on traffic), and all sites are full-hookup with up to 50 amps of service.
Although located a little further north, the Dumbarton Quarry Campground on the Bay offers a beautiful waterfront alternative to the dense urban areas just south of the amusement park, and park activities include horseback riding, hiking, biking, picnicking and more.
Still looking for an RV to take on your Great America adventure? Here are some RVshare rentals in Santa Clara.
Planning Your Trip to California's Great America
While ticket prices change on a regular basis, you can learn more about day passes as well as military discounts, season passes, and other ways to save money on your Great America vacation at this page. With northern California's weather, people flock to this theme park all year round — but you can bet that the sunniest days are likely to be the most crowded, so consider visiting on a sweater-y day to avoid a traffic jam!
9. Six Flags Magic Mountain – Valencia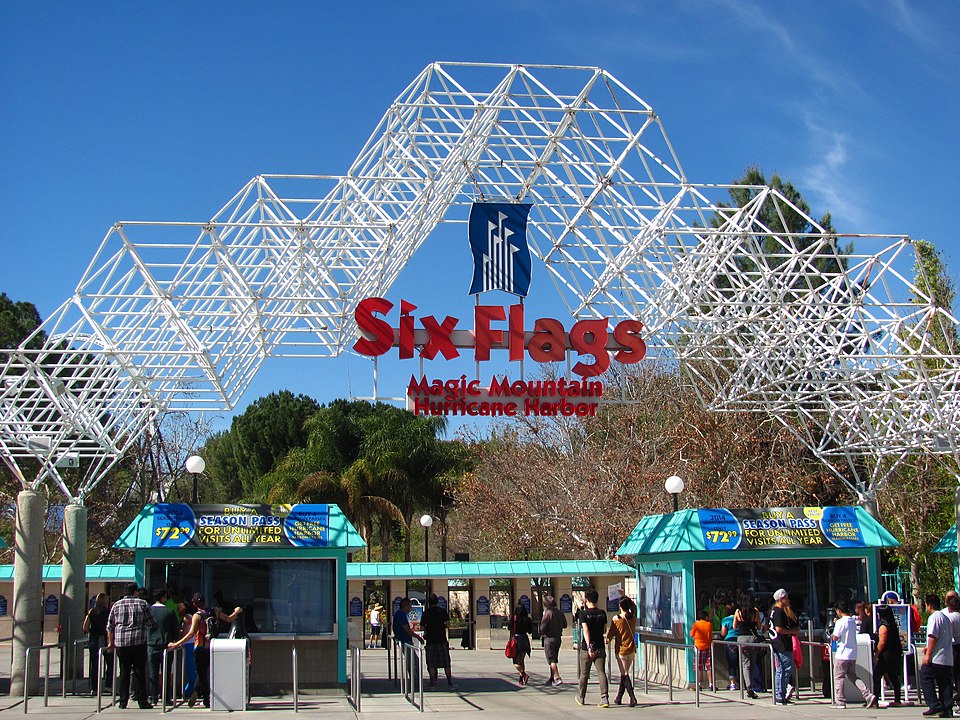 It's true: Six Flags is a chain. But Valencia's Six Flags Magic Mountain offers an unforgettable California amusement park experience, so we couldn't leave it off our list. The rides range from family-friendly to thrilling and include the well-known wooden "Apocalypse" coaster, as well as the Canyon Blaster, where adventurers can learn if they can outrun a speeding Road Runner, Elmer's Weather Balloons, and the one-of-a-kind Full Throttle — the fastest and tallest 160-foot looping roller coaster in the world.
As always, classics like the Carousel are available, too, along with dining, shopping, games and more. It's no surprise that so many people in the area purchase season passes so they can come back and enjoy the park again and again at a discount.
RV Camping Near Six Flags Magic Mountain
A neighborhood inside the larger town of Santa Clarita, Valencia is within easy reach of plenty of wonderful RV parks and campgrounds. Here are a few now!
The Valencia Travel Village RV Resort offers everything you need to enjoy a comfortable and posh vacation within easy reach of Six Flags — and all the rest of the excitement Valencia has to offer. Amenities include a swimming pool, kid-friendly playground, shuffleboard court, game room, and more… that is, if you have time to enjoy it all between trips to the theme park!
If you're looking for something a bit slower-paced and more basic, Castaic Lake RV Park offers beautiful surroundings with unfussy essentials to keep your home base running without running you out of cash. Long-term stays are also available for full-timers or those looking to enjoy the area for a month or more.
Slightly further inland, River's End RV Park offers sites nightly, monthly, and everything in between, and is surrounded with all the beautiful scenery of this stunning river valley. Tent camping and picnic areas are also available if you're traveling without an RV camper.
You guessed it: Here are the best RVshare rentals available in the vicinity of Six Flags Magic Mountain!
Planning Your Trip to Six Flags Magic Mountain
Hours and event schedules change on a regular basis at this theme park, so consult with the website to ensure you'll be able to fit in all your musts during your visit. One very important piece of information: Six Flags Magic Mountain ONLY accepts cards and mobile payments on-site, so leave your cash at home. (It's safer there anyway!)
10. Belmont Park – San Diego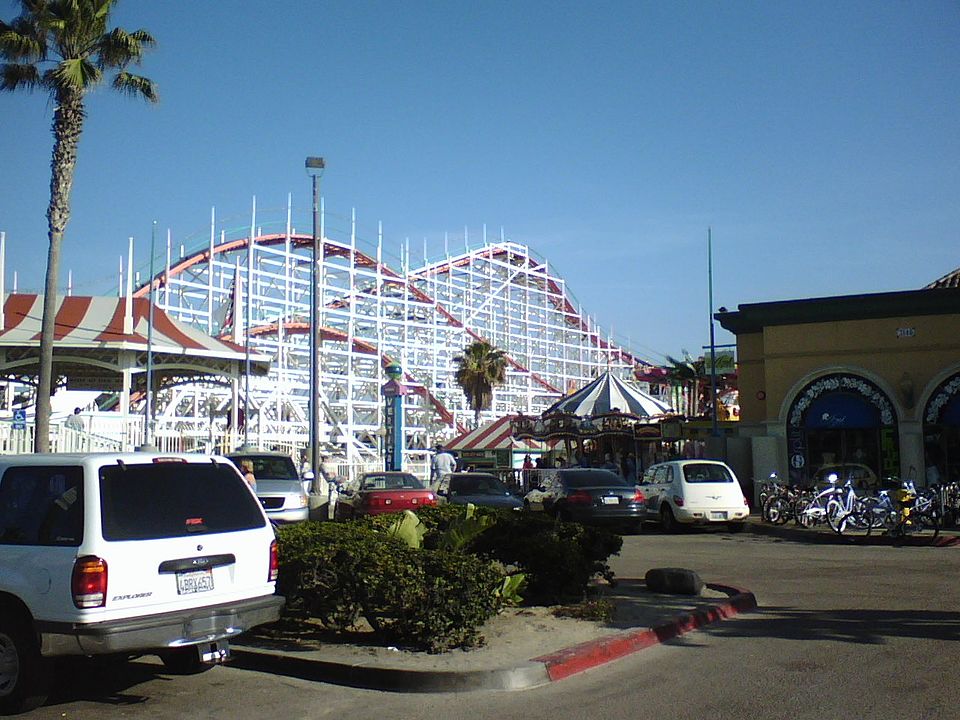 Easily the most historic amusement park on our list, Belmont Park was originally opened all the way back in 1925 — which, yes, means it's coming up on its centennial anniversary soon! Along with its world-famous Giant Dipper roller coaster and Plunge swimming pool, this beachfront fun zone is home to plenty of great restaurants, shopping opportunities, a scenic and entertaining boardwalk, and so much more.
RV Camping Near Belmont Park
As incredible as a trip to Belmont Park is, it's far from the only reason to put San Diego on your must-see list — which is probably why there are so many amazing RV parks and campgrounds in the area. Here are a few to add to your "maybe" list.
Campland on the Bay offers a beautiful waterfront park that combines two of our favorite ways to travel: RVing and boating! Its full-service marina offers access to this lovely body of water, and its many amenities ensure you'll have a great time even if you stay on land the whole time.
Morena Mobile Village is a bit further inland, but well regarded among the RVing community in San Diego and beyond. Amenities include an outdoor pool, laundry facility, and sites that can accommodate rigs up to 60 feet long.
Finally, although it's a bit further north, the Santa Fe RV Resort is truly a lovely place to stay for any San Diego-area adventure. In addition, pets are welcome, and pick-up bags are provided at the several different pet walking areas the park offers!
Plus, as usual, here are some local RVshare rentals to consider in the San Diego area!
Planning Your Trip to Belmont Park
One of the coolest things about Belmont Park is its ability to accommodate large groups and parties, but be sure to book your reservation ahead of time to confirm availability. Group discounts are available, as are passes that help you see the park more often at a lower price. Win-win!
Even More California Amusement Parks
Obviously, in a state as big as California, we don't have space to go into detail on every single amusement and waterpark there is to discover — so here are some more California theme parks worth putting on your to-do list if you're a dedicated fan.
Pacific Park on the Santa Monica Pier
Adventure City
Castle Park
Santa Cruz Boardwalk
Aquatica San Diego
Children's Fairyland
Boomerang Bay Waterpark
Sonoma TrainTown Railroad
Gilroy Gardens
Great Wolf Lodge
Six Flags Hurricane Harbor
Raging Waters
Waterworks Park
Splash Kingdom Waterpark
Wild Water Adventure Park
DryTown Waterpark
Island Waterpark
Wake Island Waterpark
The Wave Waterpark
Looking for even more to do in California? Check out these must-sees:
The Top 10 Waterfalls in California
The Top 10 Landmarks in California
California's Best State Parks
California's Best Campgrounds
Travel Local California
Enjoy your time in the California sun!