Top RVs Nearby
How to Get An RV Rental With Delivery and Setup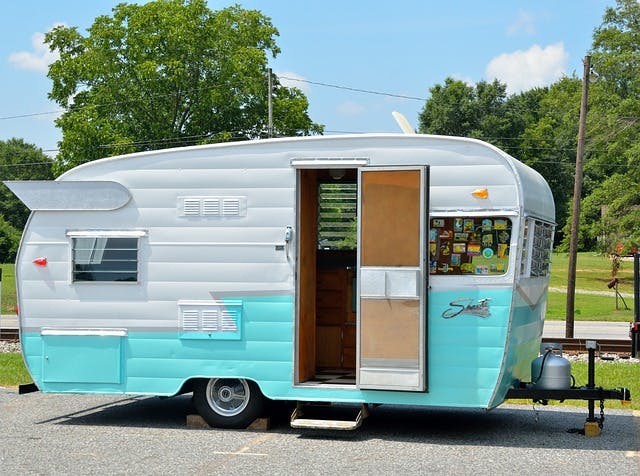 If you've ever wanted to take a road trip in an RV, now's the time to do it. RV rentals make it easy to take an affordable (much-needed) vacation. With so many RV owners looking to rent out their rigs and make some extra money, there's no limit to the type of RVs you'll find on peer to peer rental sites like ours. Whether you're hoping to go on an adventure on wheels, or want an RV delivered to your campsite, you don't have to look far.
How to Rent an RV
If you've never rented an RV before, you're probably wondering how it all works. We've all heard our fair share of stories about renting from a dealership. Sure, it can be convenient, but they're also expensive, and many dealerships have limited inventories. Renting through a P2P network is simple, and it has several advantages over renting from a dealership. Here's what you can expect:
You can browse RVs by putting in your location (or where you want to be). This will pull up hundreds of options in that area. Unlike dealerships, which tend to have narrow inventories, our network has RVs of all shapes and sizes.
Filter your search by RV type, location, price, and other features. That way, you'll only see the RV's you can afford. Most of the units are far less expensive than renting from a dealer since the owners are responsible for the listings.
If you have questions about the RV, you can message the owner directly through the platform. For example, if you want to ask if they're willing to negotiate an RV rental with delivery.
Check out reviews of the owner from other renters before you request a reservation. This feature is included right in the listing, so you don't have to navigate to other websites.
Once you're ready, request a reservation through the online booking system. The owner will do a background check to make sure you're qualified to rent. They'll get back to you within a day or so. You'll pay a security deposit to hold the RV.
The owner will give you a walkthrough when you go to pick up your RV. If you get it delivered, they'll set it up for you. Either way, they'll show you how all the systems work, which is great if you've never RVed before!
Both you and the owner are protected with our liability coverage during your rental. You may need to get your own temporary RV insurance, though, which you can do by getting in touch with your auto insurance carrier. You'll also have 24/7 roadside assistance in case anything goes wrong with the RV.
When you return the rig, the owner will do another walkthrough to check for damage. As long as everything checks out, you'll get your damage deposit back. Don't forget to leave a review so other renters know how awesome it was working with the owner!
RV Rentals With Delivery to Campsite
It's not uncommon for people to request RV deliveries. People rent RVs of for any number of circumstances, regardless of experience. RV delivery is convenient whether you're:
Nervous about driving one and would rather have it brought to you.
Testing out "living small" but don't want to pick up the RV.
Are staying at a campsite and want shelter.
Planning a large event and need places for people to stay.
Are looking for temporary housing, perhaps while your home is under construction.
Want to stay in a trailer but don't have a truck with which to tow it.
Having a backyard camping week with the kids.
Are attending a festival and need affordable lodgings for a group.
No matter your reason for wanting an RV rental delivery, you don't have to worry about dealing with a traditional rental service. Peer to peer rentals have plenty of options for RV delivery; you just have to do a little extra digging. The process is very similar to renting an RV that you plan to drive, except you don't have to get behind the wheel! The owner will bring the RV right to the location for you. Once there, they'll set it up and show you how all the systems work. They'll hand over the keys, and the RV is your new home for the time being!
Tips For Renting an RV (And Having it Delivered)
Renting an RV through a P2P network is already pretty easy, but we've gathered a few tips to help you get started. Follow these tips to save money and time on your next RV vacation:
Rental rates vary widely depending on location, season, and duration of the trip. Look for savings on longer trips; usually, owners will offer discounts when you rent for a week or more.
Make sure to read the rules and regulations carefully, as they will be different for each listing. Owners tend to be very straightforward about their pricing, but you should still check for extra fees. For example, many listings will include mileage and generator limits. If you go over the limits, you'll have to pay extra costs.
Read the "fine print" to see what you need to do before returning the RV. You may have to dump the water tanks and fill the gas tanks before you bring it back. If you neglect to do this, you'll likely be charged a fine.
Use the integrated messaging platform to your advantage! You can use it to negotiate pricing and other arrangements with the owner. Even if the listing doesn't say anything about RV rental and delivery, you can still ask!
If you're getting the RV delivered, ask what the service includes. Will the owner set up the RV for you? Do you need your own linens and kitchen accessories? Will they pick up the RV when the rental is over?
Always check the size constraints when you're having an RV rental delivered, especially if you're staying at a campground. Many campgrounds don't allow RVs over 30 feet, so make they'll be able to accommodate the RV before you book it.
If you're having the RV delivered, check with the rules of the site where the drop off/pick up is happening to make sure those types of arrangements can be made at the venue.
Closing Thoughts
Renting an RV is one of the easiest, most affordable ways to vacation. Peer to peer networking makes it even easier and offers a better selection of RVs. If you're looking RV trailer rental with delivery, skip the dealership and rent locally!