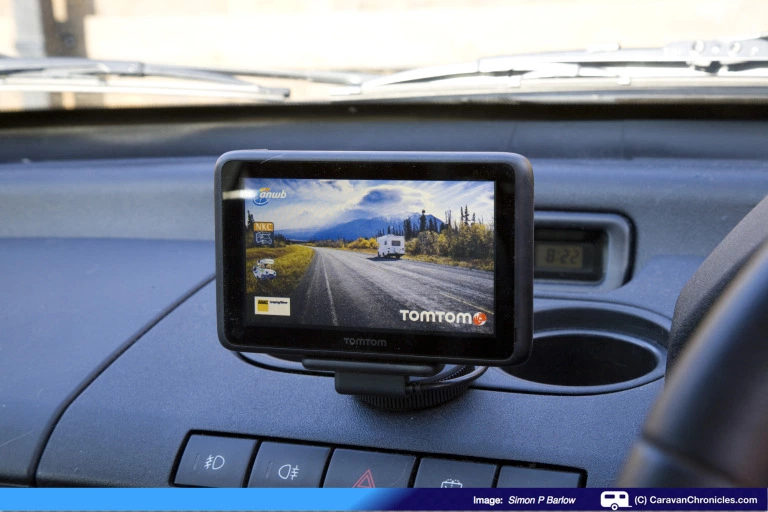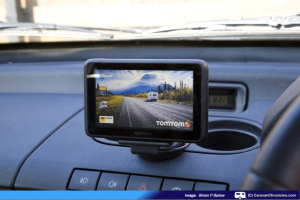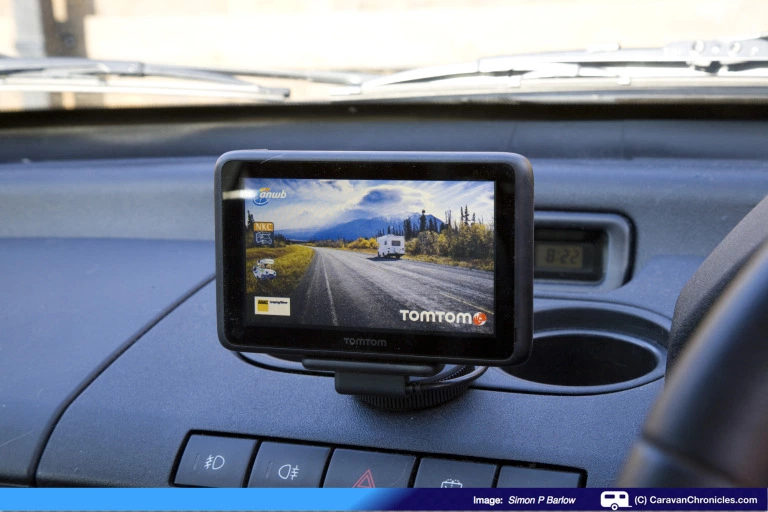 Nothing can ruin the excitement of an RV trip quite like getting lost on the way to your destination. To avoid missed turn-offs and wrong right-turns (not to mention having to clumsily unfold a map), we suggest you invest in a TomTom RV GPS. Here's everything you need to know before you commit!
Why Buy a TomTom RV GPS?
TomTom has been an industry-leading company since 2004, when they released the TomTom Go, a standalone GPS product. Since then, they've released dozens of GPS products used by millions around the globe, including those which include vehicle specific features. This makes their GPS products extremely helpful for RV and motorhome owners, as their TomTom RV GPS takes their special features (such as height, width, etc.) into consideration. They also provide routes that are RV friendly, information about KOA camping, and more to enhance your RV trip. 
GPS TomTom Go Live Camper & Caravan
The TomTom Go Live Camper & Caravan GPS is one of the most popular GPS devices used by RVers, and for good reasons too. It comes with live services including HD Traffic, as well as detailed camping and RV points of interest pre-loaded into the device. Users will also love that the product's route calculations include height and speed restrictions for oversized vehicles, meaning you'll never have to worry about a low-clearance bridge ever again.
If you've ever dreamt of a continental RV road trip, then this TomTom RV GPS has also got your back. It comes with pre-loaded maps for 45 European countries, meaning that the world truly is your oyster when it comes to RVing. 
Where to Buy a TomTom Go Live Camper & Caravan GPS
You can purchase a TomTom Go Live Camper & Caravan GPS in a number of bricks-and-mortar camping, RV, or technology stores, but for the best deals and ease of purchase, we recommend Amazon. You can even get a range of accessories for your GPS (like this universal USB home charger).
Other TomTom RV GPS
Although the brand's camper and caravan specific GPS is hard to beat, there are also some other TomTom RV GPS that might interest you. These include the TomTom Go Professional GPS (which is designed for large vehicles such as trucks, coaches, and vans), the TomTom Go (great for your average vehicle), and the TomTom Rider (for those who like to travel on two wheels when not RVing). The company has also released a phone app called TomTom Go Mobile, helping you to turn your smartphone into a reliable GPS.
Make getting lost a thing of the past. When you invest in a TomTom RV GPS, you know that you and your family are in good hands every time you set out for a fun RV adventure!
This post may contain affiliate links.