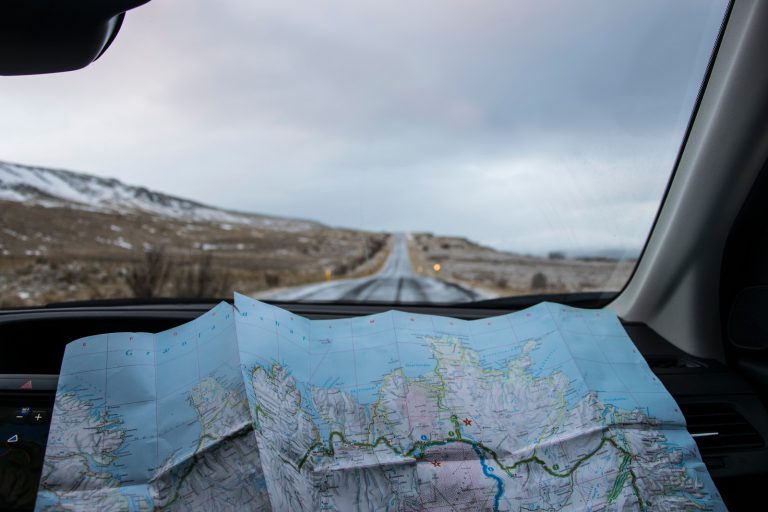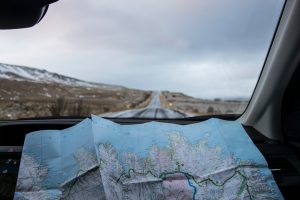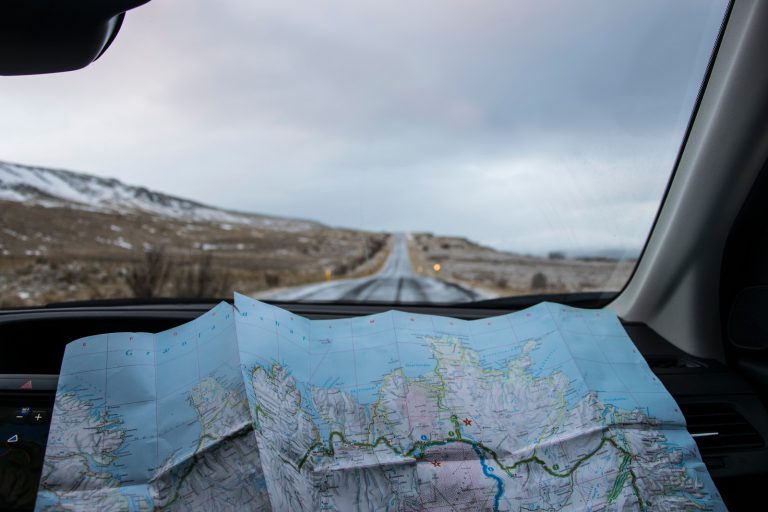 Getting around these days is easier than ever. With a phone in your pocket, the world is at your fingertips. SmartPhone maps and navigation apps get you from point A to B so that driving becomes an autopilot function. It's such an automatic feature these days that we no longer call it a Global Positioning System or even its acronym: GPS.
But driving in an RV is a very different animal. Like long haul truck drivers or delivery drivers, manning the wheel of a large vehicle requires an astute driver who is paying attention to all manner of hazards overlooked by those driving sedans and SUVs. Think bridges, tunnels, narrow roadways and dead-end streets.
Enter the Garmin RV 760LMT GPS. While many of us have ditched a separated Garmin GPS device in our daily drives, Garmin RV GPS remains an industry standard and an absolute must for drivers of these massive vehicles. Read on for why you need one in your camper today.
Garmin GPS for RV
If you have a regular Garmin in your camper right now, you know how easy these devices are to use. The maps are updated regularly, they're precise and even reflect current traffic conditions and road closures. Plus you don't have to worry about someone making a call to your phone and interrupting the navigation feature. Garmin GPS has been relied upon, a household name since the advent of GPS technology.
But did you know that the Garmin RV 760LMT GPS lets you program your motorhome's exact specifications for height, weight, and length so that you never get stuck on another dead-end road again? The device will steer you clear of bridges with maximum load weights and tunnels that might take your antennae off. It can even tell you which routes will take you past weighing stations on the highway or require some kind of toll.
Getting to your destination has always been easy with GPS, but with the Garmin GPS RV 760LMT, it's a no brainer. You'll always arrive safely and you can drive with the peace of mind of knowing you won't run into any avoidable obstacles.
Buying an RV GPS Garmin
Buying the 760LMT GPS for your RV is easy. The product is available directly through the manufacturer and at many third-party tech sites or brick and mortar stores. Additionally, many RV sellers will stock this particular device so that you can leave their parking lot with the right navigation directions.
Once you've purchased yours, there are tons of Garmin camper GPS accessories that will take your device to the next level. Garmin also offers a wireless back-up camera so you can see where you're headed in your motorhome. Plus you've got plenty of options for mounting the device on your windshield or dashboard depending on the style of vehicle you have. It's wise to also invest in some kind of carrying case, as you'll want to remove the Garmin from its mount each time it's not in use. Leaving valuables out in the open is an invitation for theft.
Additionally, Garmin offers replacement chargers in case you need a second one.
Garmin RV GPS Reviews
Don't believe us? Check out hundreds of reviews left by satisfied customers who have purchased and use the Garmin RV 760LMT GPS.
Customers love the color touch-screen, the backlighting, the speed of downloaded information and the accuracy. If you purchase a Garmin, you won't have to spend extra money to update the maps each time a new one comes out. Enable the audible alerts so you never miss a turn or notification, and easily sync it with your phone so you can make calls handsfree.
If you ever do get lost, Garmin offers a live help service that will connect through Bluetooth, although this feature could cost you extra.
Overall, this is the top-rated GPS device for RV enthusiasts and we highly recommend it.
This post may contain affiliate links.